Big Sur has many amazing attractions to pick and awe-inspiring cabins to spend your time in.
With more than 90 miles of jagged Pacific coastline to the west and St. Lucia Mountain range to the east, Big Sur is truly the dream destination for nature lovers. There is so much to do here from hiking up the 3,379-foot-tall Manuel Peak at the Pfeiffer Big Sur State Park to wandering through the Monterey County's oldest redwood groves in Limekiln State Park. McWay Falls is a thing of wonder. You get amazing views of the water as it cascades into the ocean at Julia Pfeiffer Burns State Park. Garrapata State Park and Andrew Molera State Park provides perfect treks to the edge of the coastline. The Keyhole Arch Rock at Pfeiffer Beach is considered the most photogenic sunset spot on the central coast.
Rosehaven Serenity Cabin
This is a private studio cabin with 2 beds and a private bath. It is located in a large redwood grove. The amenities include free parking, Wi-Fi, indoor fireplace, hot tub, private living room, private entrance, hairdryer, and a full kitchen. With a capacity of 4 guests, this is a great cabin for couples and small families.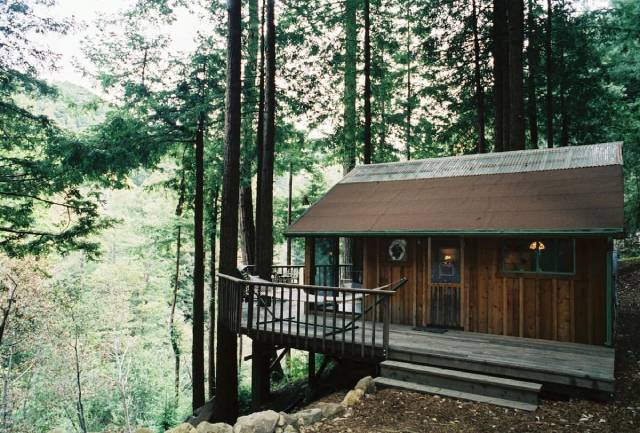 Cozy Cabin On A Hill
This yet another charming cabin located at the edge of a meadow on 85 acres of rural Monterey county. It nestles on the doorsteps of Los Padres National Forest, Tassajara Zen Center, and the rugged Ventana Wilderness. The cabin has 2 beds, a bath, and accommodates 3 guests. Guests have access to hot water, children's books and toys, free parking, coffee maker, private entrance, and a garden/backyard. The cabin is perfect for a retreat, reset, hideout, and unplug.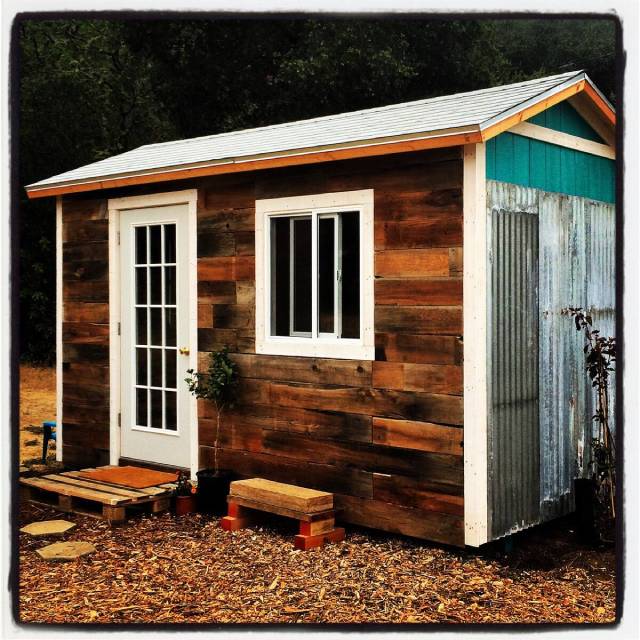 Lotus Blossom Cabin
If what you are looking for is a cozy, rustic and secluded cabin, this is the perfect one for you. It is accessible through a 3/10-mile steep hike from the main property. It is perfect for writers, romance, writers, artists, and anyone looking for a tranquil place to unwind. The amenities include hot water, heating, free parking, full kitchen, and garden/backyards. Long stays of more than 28 days are allowed.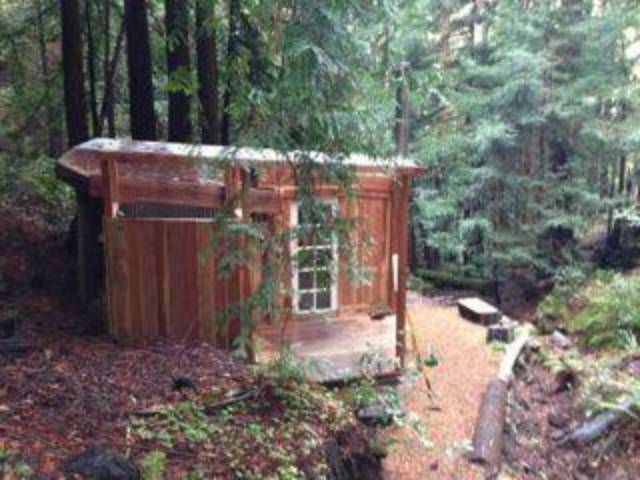 MorningLite Cabin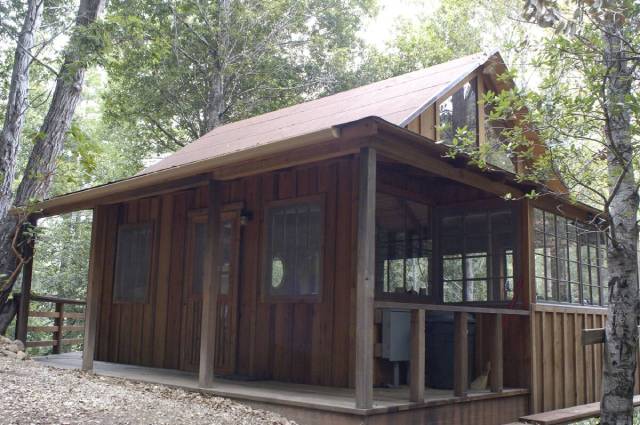 The cabin is about halfway between Big Sur villages and Carmel. It is a popular choice because of the intimate contact it offers with mother nature. With a capacity of 4 guests, this studio cabin is good for solo adventurers, couples and families. The amenities include Wi-Fi, indoor fireplace, heating, free parking on premises, hot tub, and a kitchen. The cabin is pet friendly.
Serene Redwood Retreat Cabin
This is a clean cabin with a capacity of 2 guests. It is surrounded by giant, coastal redwood trees and offers amazing amenities like an indoor fireplace, Plush queen size bed, Wi-Fi, private deck, cable TV, free parking, full kitchen, BBQ grill, and patio/balcony. The cabin is perfect for a romantic retreat.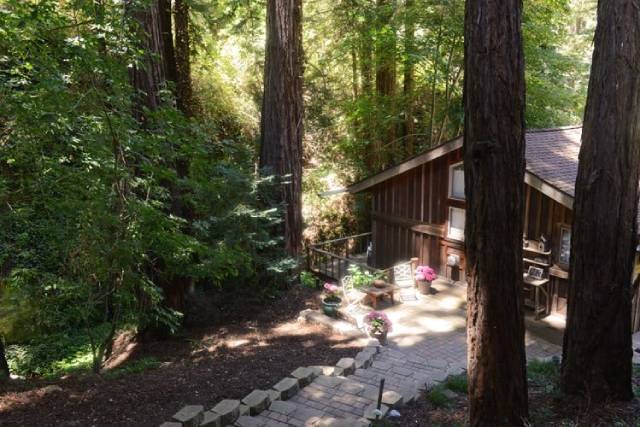 Big Sur Ocean View Cabin Sanctuary near Post Ranch
Perched about 1,200 feet above the Pacific Ocean in Big Sur, the cabin offers amazing views of the California Coastline. The one-bedroom cabin accommodates 2 guests and is surrounded by lawns and gardens. It is the ultimate vacation spot for two with ocean views from every room. The amenities include Wi-Fi, air conditioning, indoor fireplace, dryer/washer, TV, free parking, pool, full kitchen, BBQ grill, patio/balcony, and garden/backyard. Housekeepings services are available once a week.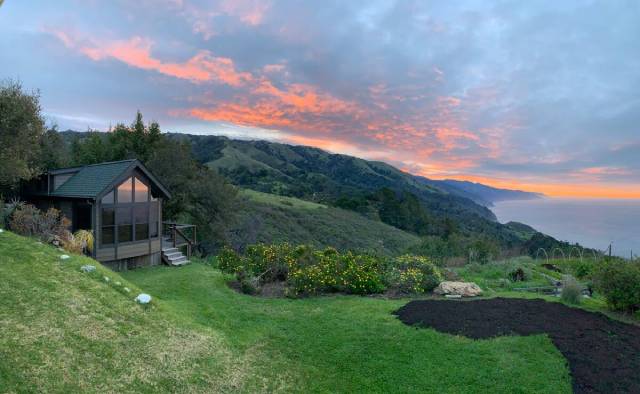 Big Sur Campgrounds
Big Sur Campground & Cabins was started in 1953 with a vision of creating a high-quality destination where families can spend time enjoying the beauty of Big Sur. So far, the campground has brought that vision to life. Among the guests are families that have been visiting the campground for generations with parents who came as children bringing their families to share the memories.
In addition to numerous cabins, here you have the freedom to pitch your tent among the redwood trees. A bath house with hot showers, picnic table and fire pit is provided for each camping site. The campground further welcomes RVs and can accommodate trailers and motorhomes that are up to 40 feet long. In addition to the fire pit and picnic table, you will have access to clean water, an electric hookup site and a dump station.
If what you need is a feel of camping, there are several cabins to choose from too. the cabins are located close to the river and each includes a queen bed with clean linens, blankets and towels. All you need is your cooler and a camp stove and you are set to go. These unites are not heated and don't allow the use of space heaters.
There are also modern cabins among the towering redwood. These cozy cabins include cozy one-room units to spacious 2 bedroom cabins with a full kitchen and fireplace. Each cabin has heat and a private bathroom. A-Frame cabins are also available.
Whether yours is a big or small family, there is something for everyone at the Big Sur Campground & Cabins. The campground is at the center of all the amazing offerings of Big Sur.
Riverside Campground
When visiting Big Sur, one of the best places to unwind is the Riverside Campground and cabins. The campsite is located about 22 miles south of Carmel-By-The-Sea and 68 miles from San Simeon. Nestled on 16 acres surrounded by a mixed forest consisting of Maple, Coastal Redwood, Laurel, Poplar and Oak, this campground has 34 sites for tents RV's as well as 12 cabins along the Big Sur River. The river is great for wading, swimming, inner-tubing and simply soaking your feet while relaxing. Beach access and hiking trails are a mere 10 minutes away.
Guests enjoy numerous activities in and around Big Sur such as cycling and hiking. The campground is family friendly with no age requirement for check-in.
All cabins can accommodate only a single vehicle which should not be longer than 18 feet or higher than 6 feet. A second vehicle can be accommodated but you have to call ahead to make necessary arrangements.
Each campsite at Riverside Campground has fire pits, picnic tables, hot showers, clean restrooms and laundry facilities. The cabins and rooms are equipped with a queen bed and have lovely natural wood interiors. Private or shared decks are available. Sewer hookups and dump stations are not available so be sure to dump your tanks before your arrival. Pets are allowed at a fee.
Fernwood Resort
The Fernwood Resort is an all-purpose facility bordering Pfeiffer Big Sur State Park where you can head for local hiking and winter camping experiences. The facility has Forest and Meadow view cabins, a 12-unit motel, general store & espresso bar, redwood bar & grill, camping supply store, tavern and a 60-unit campground in the redwood forest. The resort accommodates RVs and features tent cabins located on Big Sur river banks. Adventure tents are also available if you are interested in glamping. Weekend music, events and festivals are also available.
The forest and meadow view cabins are located near Big Sur River, bordering Pfeiffer Big Sur State Park. You will enjoy direct access to the park and all the amenities of Fernwood Resort. Each cabin has a fully equipped kitchen, dining room table, living room, a bedroom with two bunk beds, bathtub/shower and all the essential comforts of a home including laundry facilities.
Other facilities include tent cabin camping with a private fire ring and picnic table, adventure tent 'glamping' with fire pit and picnic table as well as RV camping with a capacity of 6 people and 2 vehicles per campsite. For the RV camping sites, electricity and water is supplied.
With no age restrictions, this is the perfect resort for a family getaway. There are so many things to do and see here.
Glen Oaks
Are you searching for an enjoyable beautiful stay with your family in a rustic-modern atmosphere in Big Sur? The Glen Oaks makes the best choice. This is an amazing lodge that takes the lead from original natural adobe walls that keep the hot sun out and the warmth in. The lodge is constructed using renewable and recycled stone, bamboo, Peroba wood, wool carpets, resin and organic cotton to give a natural and healthy environment. Whether you are out on a hike or relaxing in your cozy room, the Glen Oaks has been constructed to ensure you are never far from the color and warmth of nature.
The accommodations here include the Adobe Motor Lodge, Oak Tree Cottages, The Redwood Grove and the Bridge House. The facilities have all the modern amenities you need to feel at home including king sized bed, old fashioned mirrored dresser, wireless internet service, fire pit, private deck facing the woods, fully equipped kitchen and more.
The Glen Oaks is the perfect spot for you and your family to unwind. It is surrounded by a beautiful park with hidden coves and hiking trails. If you are lucky you will get a glimpse of otters, sea lions, and seals as you walk along the coastline.