Charleston SC and Savannah GA are two charming Southern cities on the same stretch of the Atlantic coastline. Separated by just 100 miles, these historic towns have many similarities but also distinct differences.
Is Charleston or Savannah better for your trip? Read on to learn all about Charleston vs Savannah so you can choose which is best for you. And if you can't make up your mind, we'll tell you how to visit them both in one Charleston to Savannah road trip!
We will also answer common questions like "should I spend more time in Charleston or Savannah?"; "how many days do you need in Charleston and Savannah?"; and "is there a train between Charleston and Savannah?"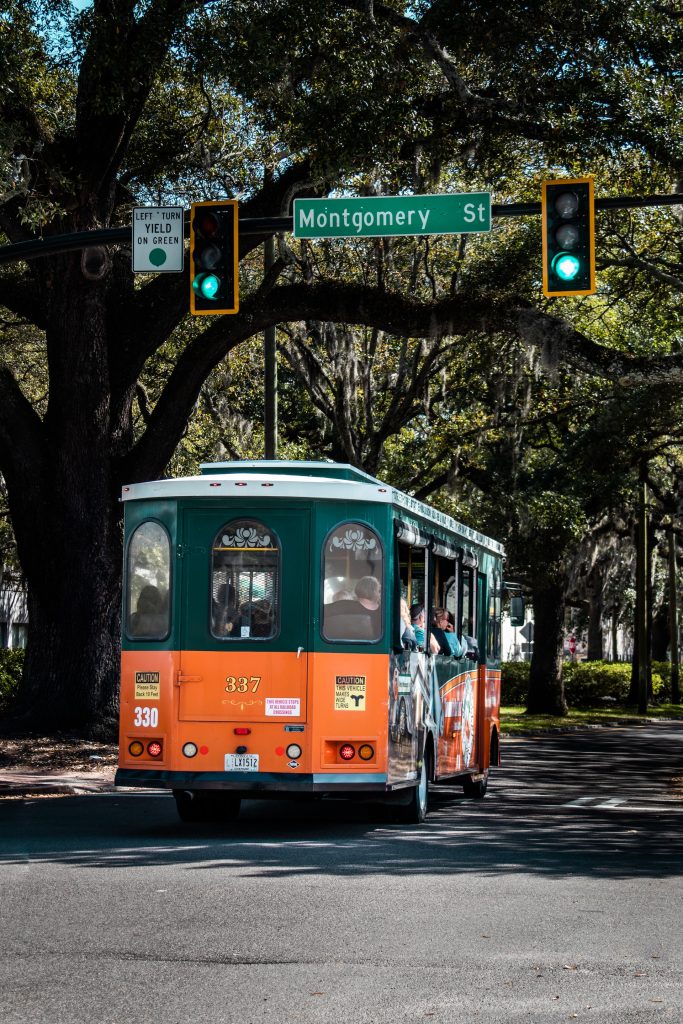 Charleston vs. Savannah overview
Named as one of the top cities to visit by Travel + Leisure magazine, Charleston is one of the oldest cities in the U.S. (having been founded in 1670). Much of its history has been preserved, making for a fascinating atmosphere.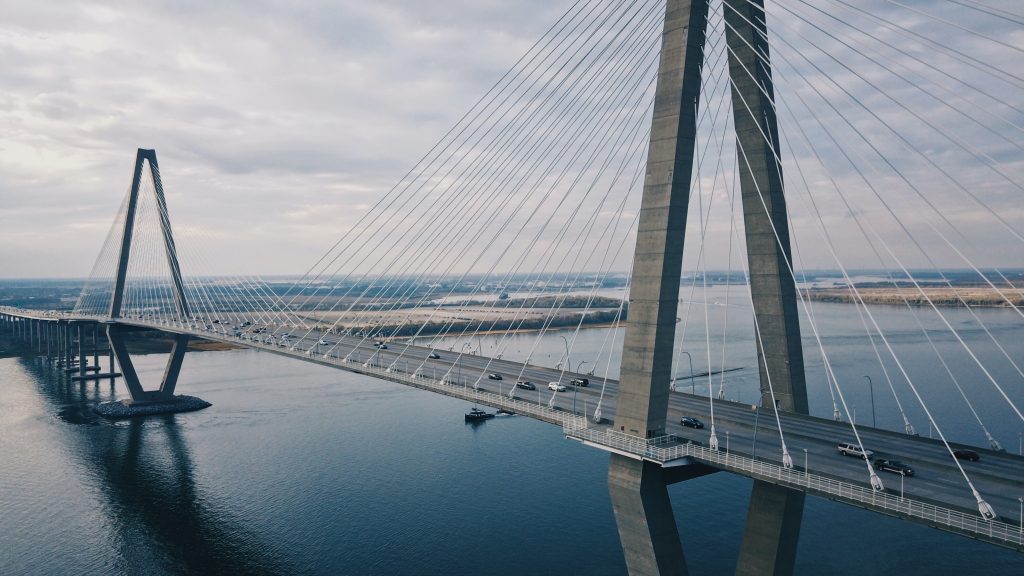 While Savannah is also an old city, it's almost a hundred years younger than Charleston, having been founded in 1733. However, there is plenty of historical significance to see here as well.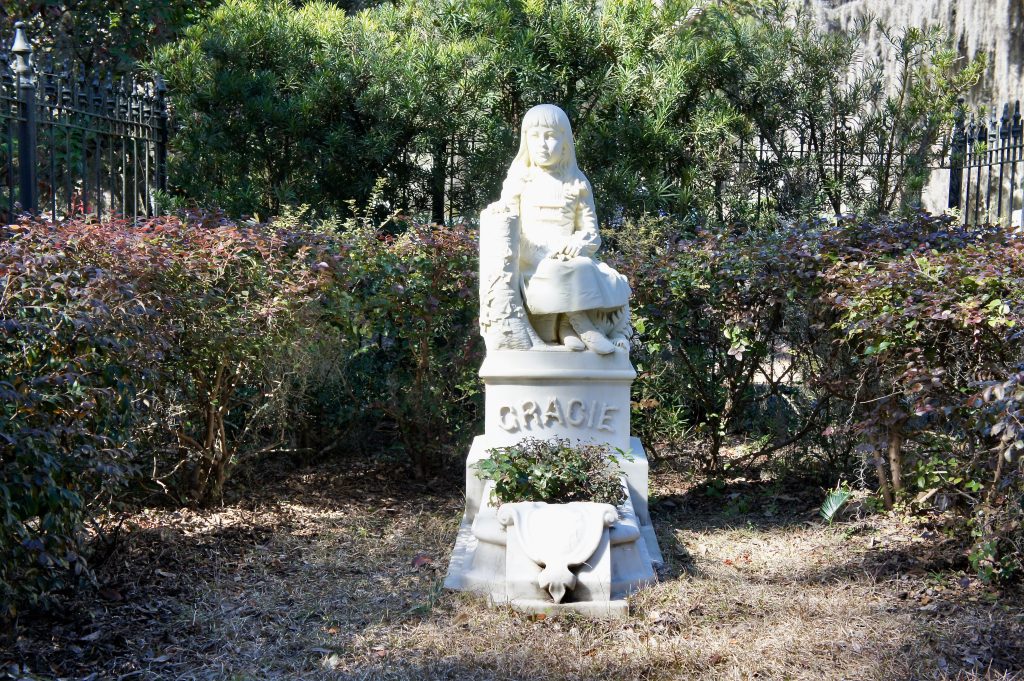 While both cities are pretty relaxed, Charleston tends to have a somewhat busier feel and Savannah is more laidback. The residents of both cities are extremely friendly and welcoming, offering famous Southern hospitality.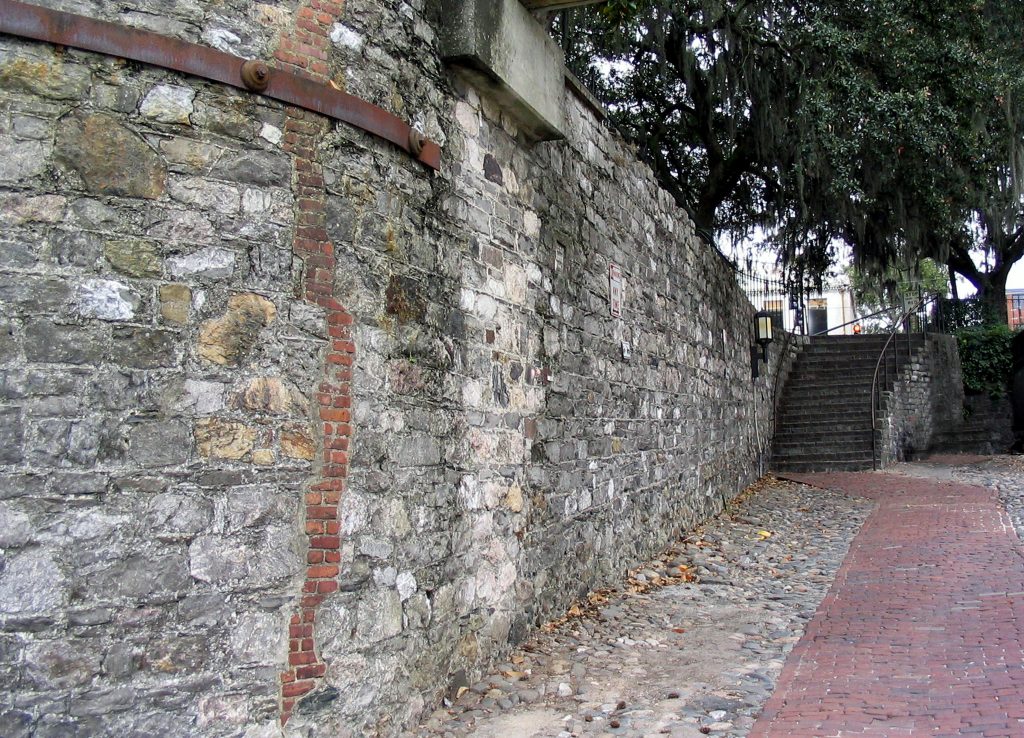 Charleston is larger than Savannah, but both cities have a wealth of attractions, things to do, great history, beautiful scenery, delicious food, and romantic places to stay. The downtown areas of both are especially lovely, with moss-draped live oaks, cobblestoned streets, and classic architecture. Both cities are also on the water and feature multiple spots with water views.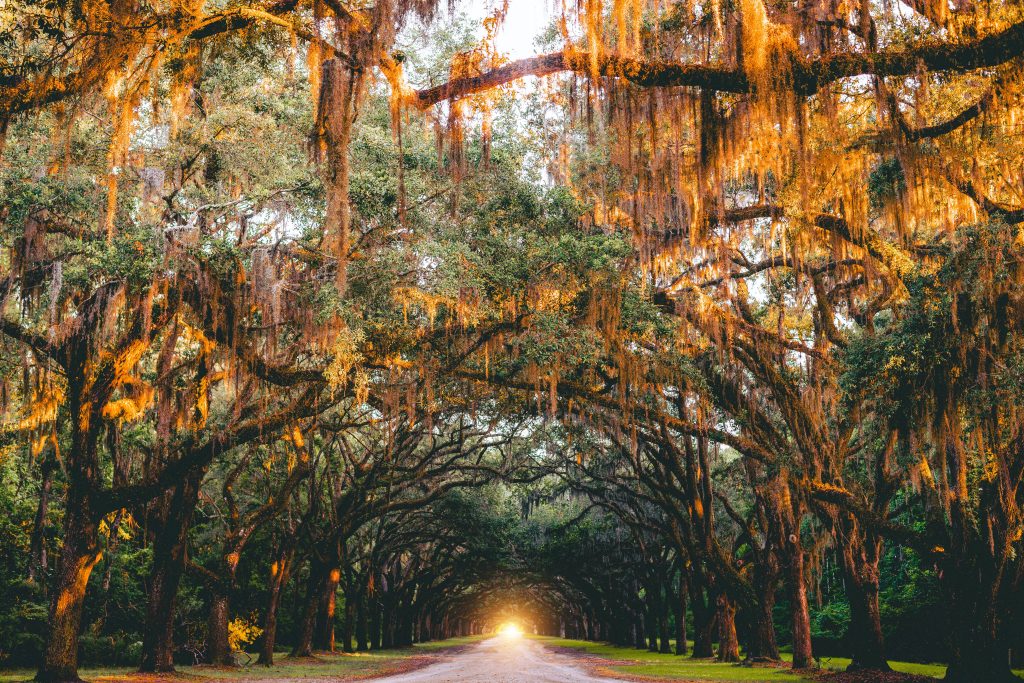 Is Charleston or Savannah nicer? There is no clear answer to this question; both cities are beautiful and scenic, welcoming and friendly, and lots of fun.
Charleston vs. Savannah things to do
Charleston is full of wonderful things to do. These include visiting Angel Oak Park to see the amazing 400-year-old live oak tree (a lovely spot for a romantic picnic); touring Middleton Place, a 17th-century historic home with one of the oldest gardens in the country; taking a horse-drawn carriage ride; admiring the views from the 8-acre Waterfront Park; touring Cypress Gardens; walking around South of Broad and The Battery; and taking a sunset cruise on the Schooner tall ship.
There are also tons of historical spots to visit in Charleston, such as the French Quarter; Fort Sumter National Monument; the Nathanial Russell House; Patriot's Point Naval and Maritime Museum; the Old Exchange and Provost British colonial prison; Rainbow Row, which is the country's longest stretch of Georgian-style houses; Boone Hall Plantation; and Magnolia Plantation.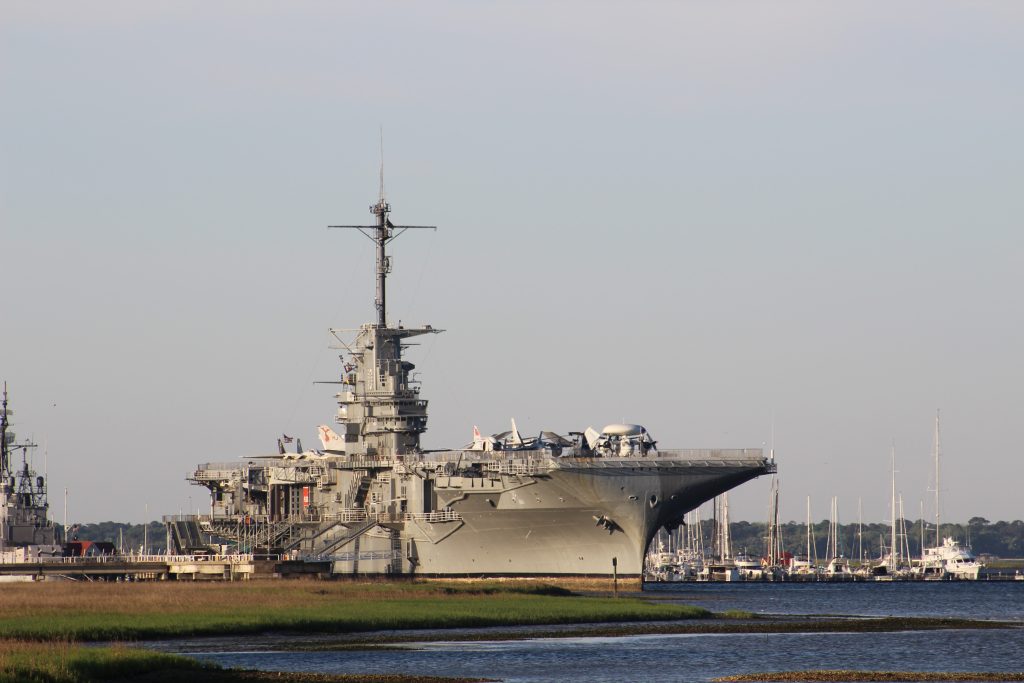 Other places in Charleston to check out are the Charleston Museum, the International African American Museum, the South Carolina Aquarium, the Hunley Museum, the Halsey Institute of Contemporary Art, and the Gibbes Art Museum.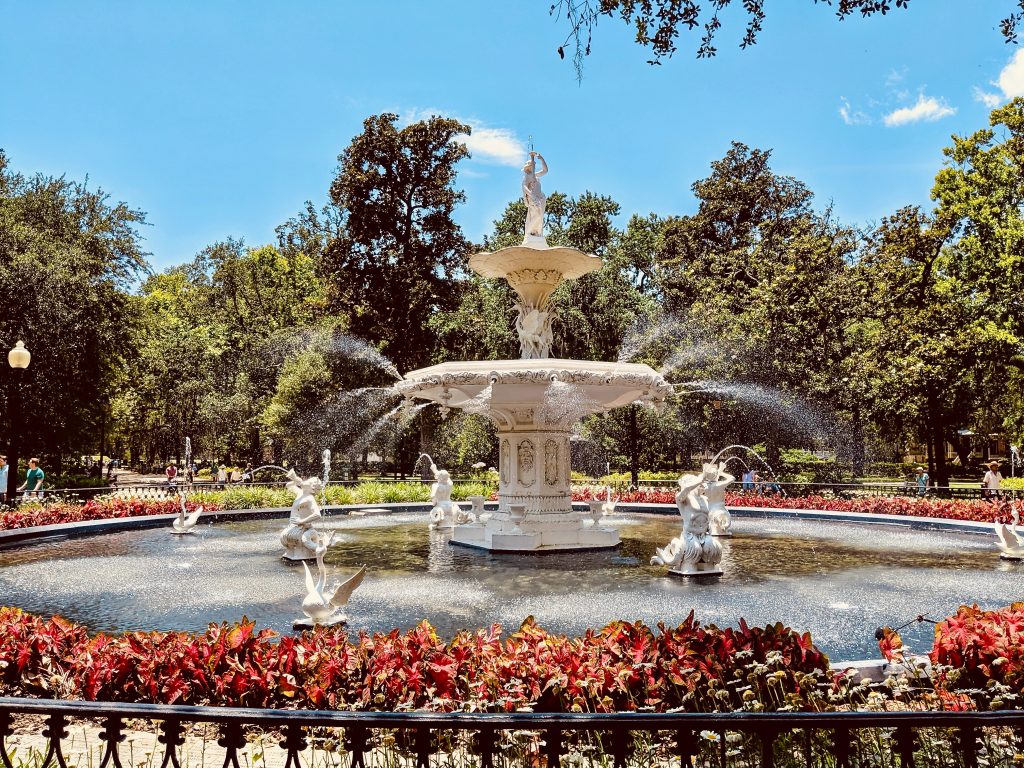 Downtown Savannah has a unique layout, with 22 squares offering peaceful green spaces to relax within the 1-square-mile area. You can stroll around the area, stopping to rest in the squares, and even visit the one that was in the movie Forrest Gump (Chippewa Square). You can also stroll the 2-mile paved path along the river.
Other wonderful places to visit in Savannah include Forsyth Park, the Savannah National Wildlife Refuge, the Jepson Modern Art Museum, the Telfair Arts Museum, the Pinpoint Heritage Museum, and the Savannah History Museum.
Savannah has plenty of historic sites as well, including one of the oldest theaters in the U.S., the Green-Meldrim House (home to General Sherman during the Civil War), Wormsloe State Historic Site, the Davenport House, Colonial Park Cemetery, and the Cathedral of St. John the Baptist.
Savannah has more historic house museums than Charleston, including the Owens-Thomas House, The Mercer-Williams House, and The Sorrel-Weed House. You can also wander the Savannah Historic District and marvel at the beautiful architecture. Ghost tours are popular in Savannah, taking you to spots like Bonaventure Cemetery.
Charleston vs Savannah beaches
While neither Charleston nor Savannah has a beach in the city, both are just a short drive from an assortment of lovely beaches on the Atlantic Ocean. (Charleston's beaches are a bit closer to town than Savannah's.)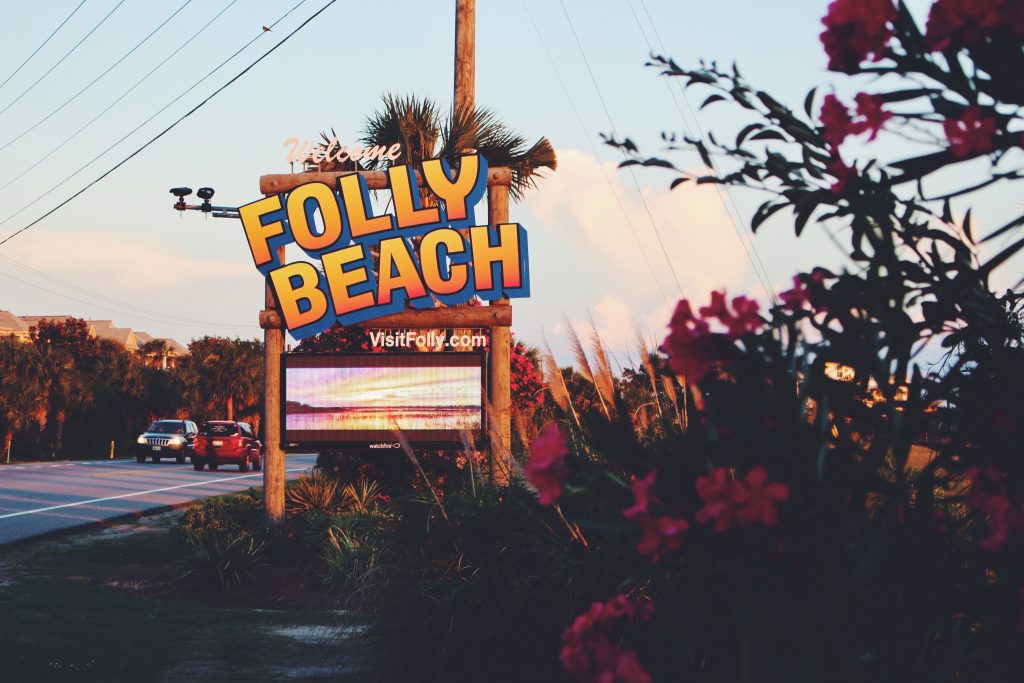 These include Folly Beach, James Island County Park, Sullivan's Island, Pawleys Island, Edisto Island, Kiawah Island, and Isle of Palms near Charleston, and Tybee Island and Daufuskie Island near Savannah.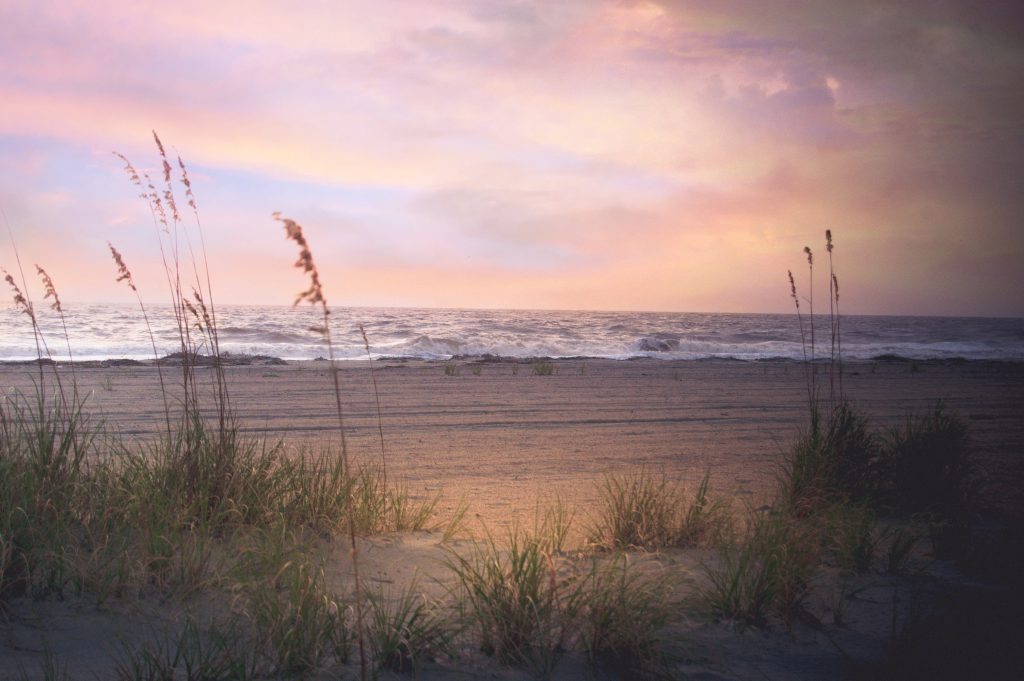 Charleston vs Savannah restaurants
Both Charleston and Savannah are foodie meccas, offering inventive new hot spots as well as classically elegant restaurants and delicious Southern food. The local cuisine of both is called "coastal low country." Charleston has the edge on more international flavors.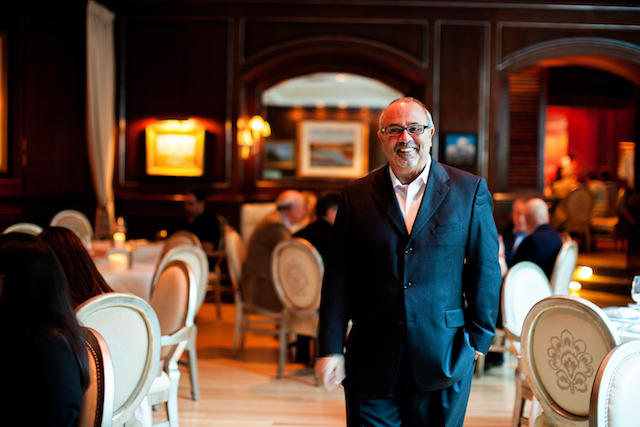 Some of the top places to eat in Charleston are Charleston Grill, Circa 1886, Peninsula Grill, High Cotton, Cypress, Bertha's Restaurant, Bowen's Island Restaurant, 82 Queen, FIG, Ordinary, and the Citrus Club.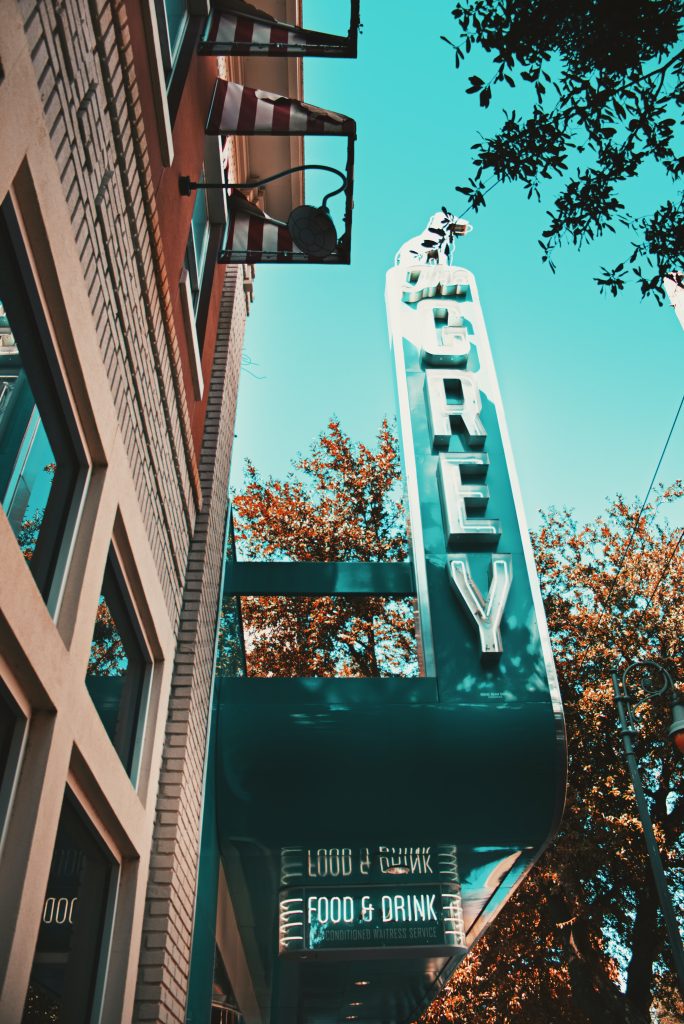 While Savannah's dining scene is less well-known than Charleston's, it still features plenty of great places to eat, including The Grey, Olde Pink House, Original Crab Shack, Mrs. Wilke's Dining Room, The Paris Market, Vic's on the River, Husk Savannah, and Cotton & Rye.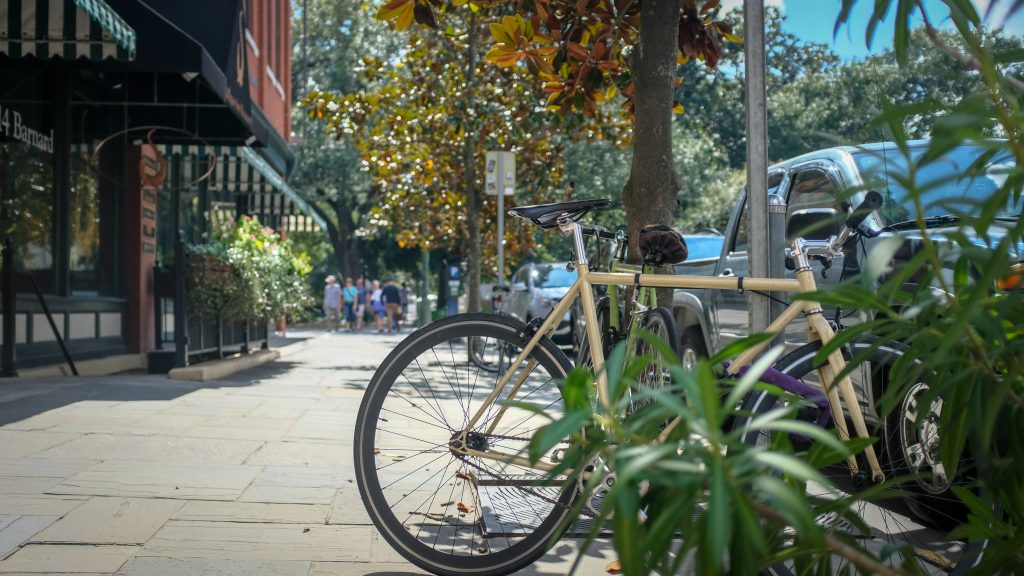 Charleston vs Savannah shopping
Both Charleston and Savannah are great for shopping, with everything from local small shops to high-end boutiques and national stores. Antiques are plentiful in both cities as well. In both Charleston and Savannah, it's fun to stroll the charming downtown streets for a wide assortment of boutiques and galleries.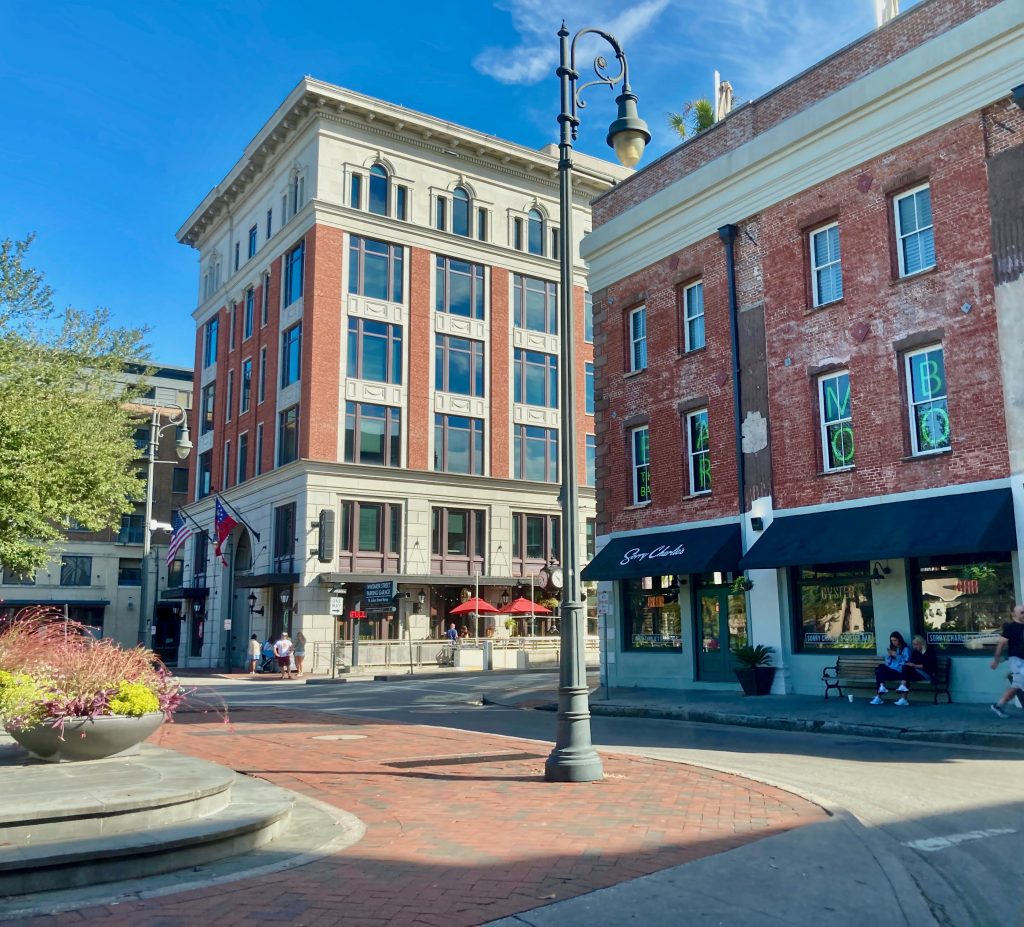 Savannah tends to have more design- and arts-oriented shopping, since it's home to the Savannah College of Arts and Design. It also has more vintage and eclectic shopping. Charleston shops tend to be more upscale.
Top shopping spots in Charleston include the City Market, which as one of the oldest markets in the country mixes history with wonderful local goods, King Street, and Market Street, as well as Charleston Place. In Savannah, head to River Street or Broughton Street for all sorts of shops (and cafes and bars where you can take a break.)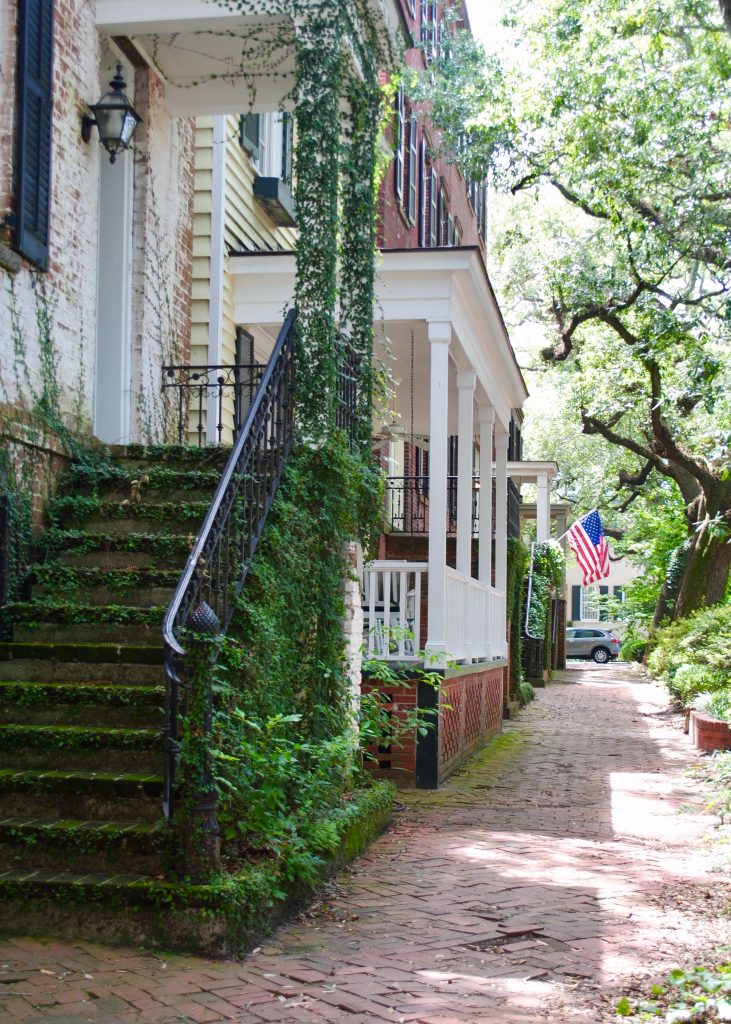 Charleston vs. Savannah places to stay
Both Charleston and Savannah offer a mix of places to stay, from swanky hotels to historic B&Bs to hip new boutique hot spots. Since Charleston is larger, it does have more choices, but Savannah is known to be more affordable.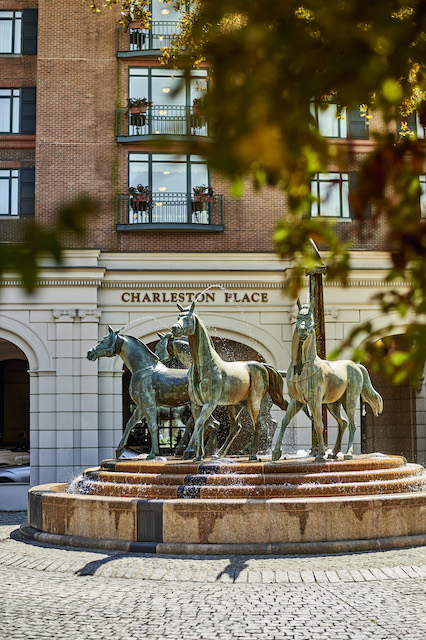 In Charleston, Charleston Place offers elegant rooms with hand-carved furniture and is the choice of many celebrities. Market Pavilion Hotel is conveniently located on the corner of East Bay St. The John Rutledge House Inn was built in 1763 and is the only home of a U.S. Constitution signer that now serves as both a historical landmark and an inn.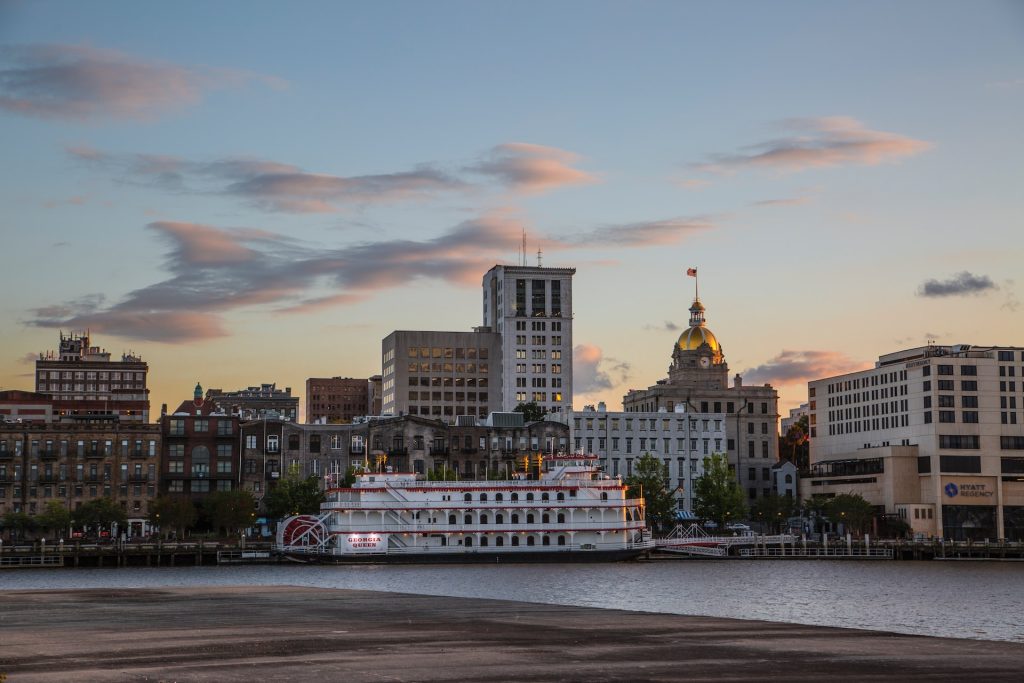 In Savannah, the Perry Lane Hotel is super hip and features a gorgeous rooftop pool and bar. The Mansion on Forsyth is known as one of the best hotels in the country. Andaz Savannah is a boutique hotel conveniently located near the popular Ellis Square.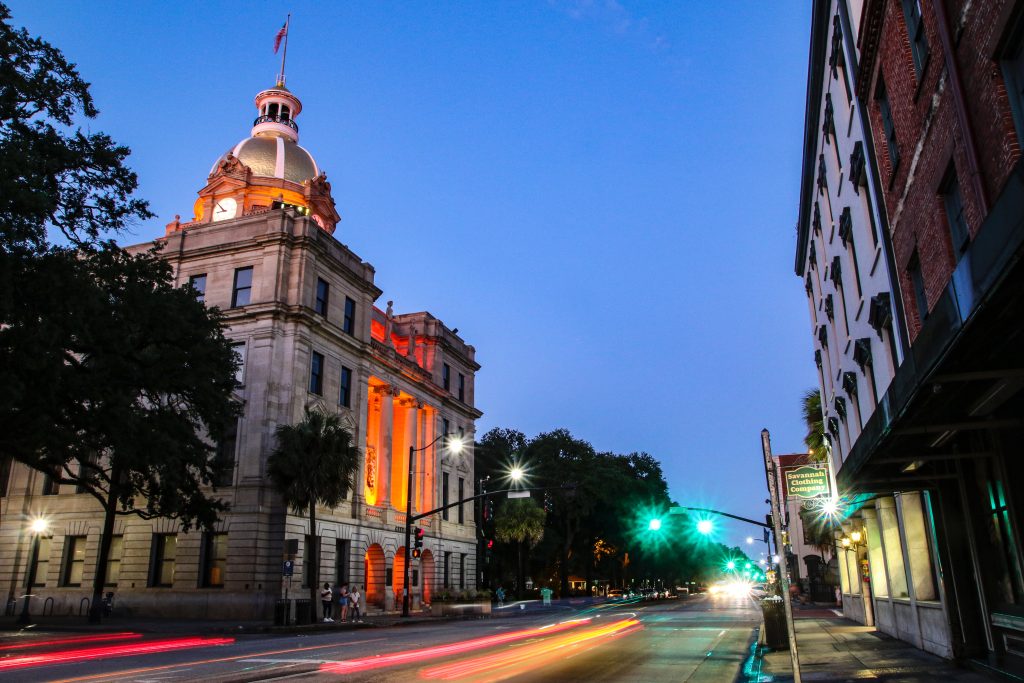 Charleston vs. Savannah nightlife
In both cities, head for a rooftop bar to catch the sunset and great city and water views. Some of the best spots for this in Charleston are the Rooftop at the Vendue Inn, the Aqua Terrace at the Charleston Marriott, and Stars Rooftop & Grill Room. In Savannah, popular rooftop bars are Peregrin in the Perry Lane Hotel and Rocks on the Roof in The Bohemian Hotel.
Both cities also have an assortment of elegant cocktail lounges, casual bars, nightclubs, and live music venues to enjoy. In Charleston, top places are 5Church, Recovery Room, Cocktail Club, and Beyond Distilling. Charleston also has more than 30 craft breweries.
Savannah is known for allowing legal drinking on the street in the historic district, and the bars along River Street make that area feel similar to Bourbon Street in New Orleans. It also has a great live music scene at venues like The Jinx. Savannah has craft breweries as well.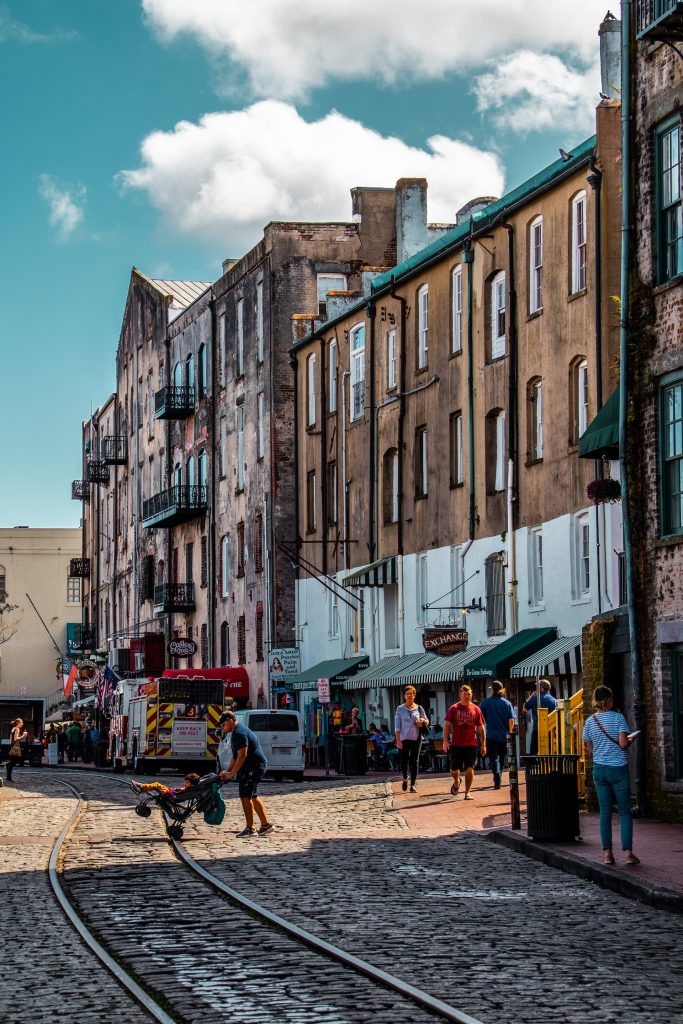 Charleston vs. Savannah weather
Since these cities are both on the coast and located fairly close to each other, they have similar weather.
The best times for visiting Charleston SC are between February and June and between August and December. Avoid visiting during the summer as it gets extremely hot and humid, making it very unpleasant to be outside.
The best times to visit Savannah GA are also in the spring and fall, as the summer gets very hot and humid here as well.
Which city is more walkable Savannah or Charleston?
While both Savannah and Charleston are very walkable cities, Savannah has a bit of an advantage in this area. The 22 squares dotted throughout the downtown make it very easy to walk a bit, then rest under a shady tree. It is also smaller than Charleston.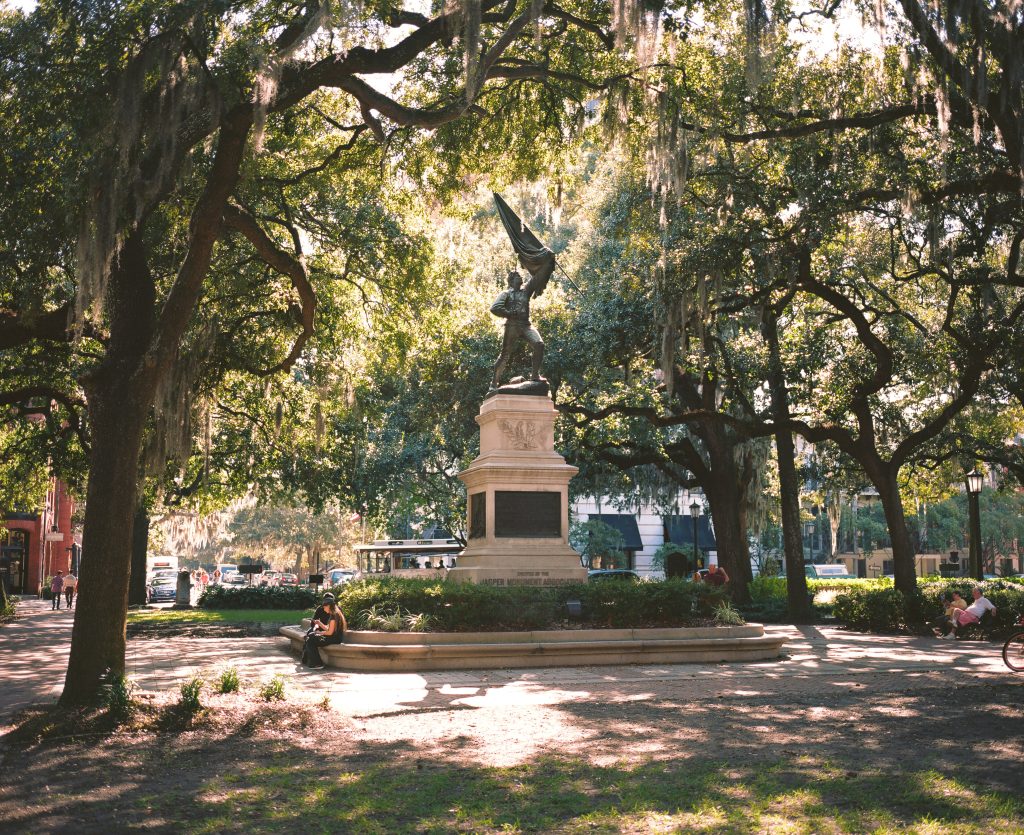 Is Charleston cheaper than Savannah?
No, Charleston is not cheaper than Savannah. While there isn't a huge difference, Savannah tends to be less expensive than Charleston.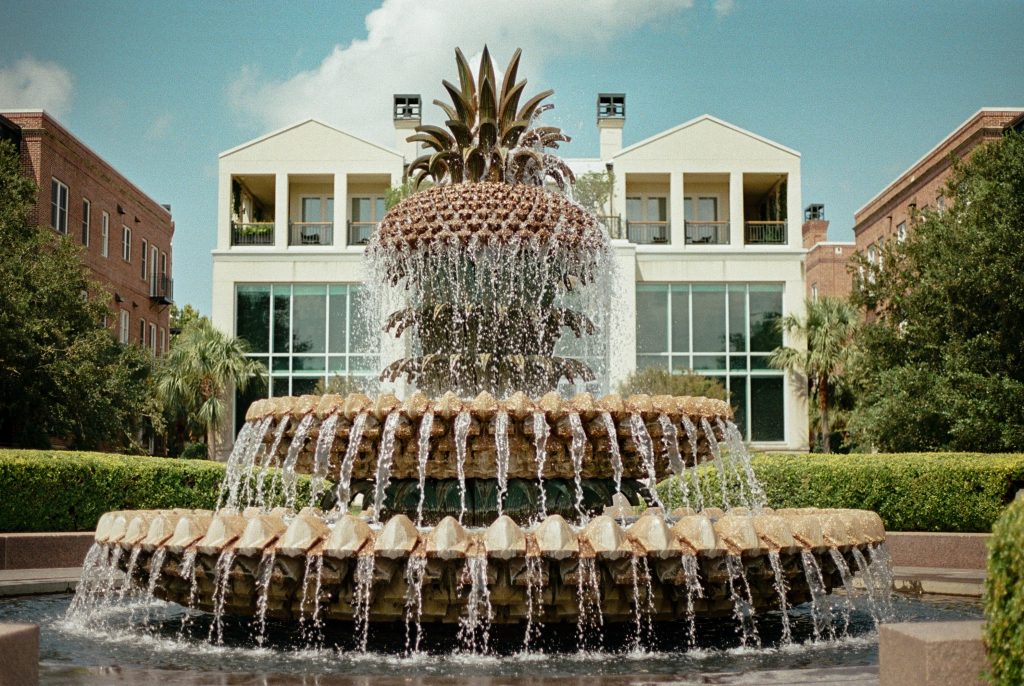 How many days do you need in Charleston and Savannah?
Plan on spending at least 2-3 days in both Charleston and Savannah to be able to see everything but not feel rushed. Part of the charm of these Southern cities is their laidback atmosphere. Add on more time if you want to have beach days.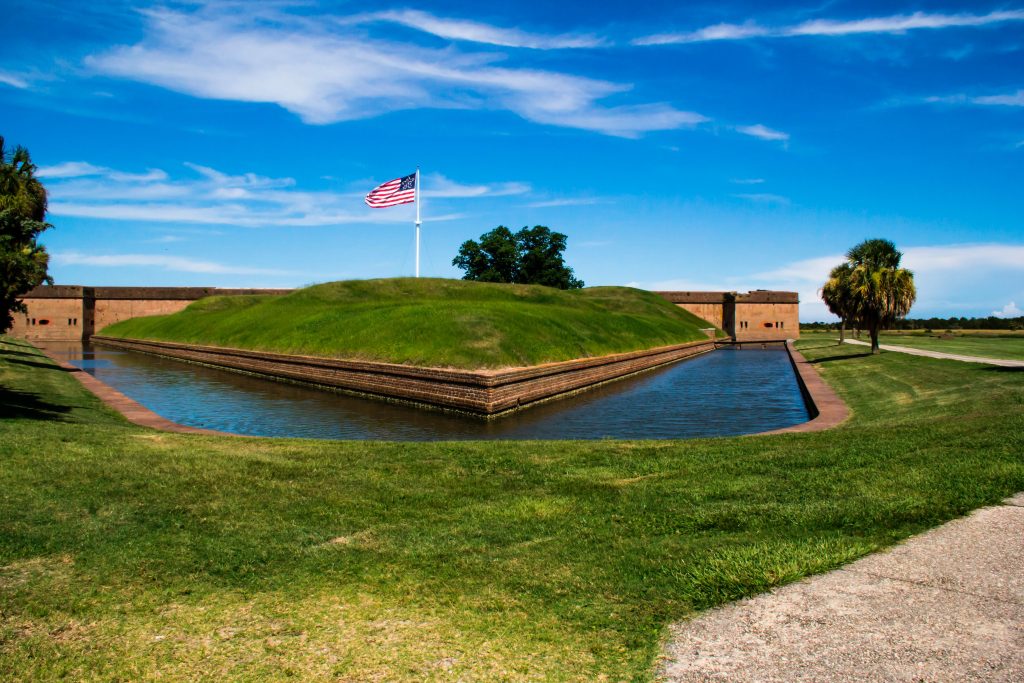 Visiting both Charleston and Savannah
If you can't make up your mind which is better, Charleston or Savannah, you can visit both in one trip. They are located just 100 miles apart, or about 2 hours' driving distance. Charleston is in South Carolina, north of Savannah, which is in Georgia.
When you visit both, you can also stop at either Beaufort or Hilton Head, South Carolina. Beaufort is a beautiful small town and Hilton Head is a lovely coastal island, and both make a marvelous break in between the two cities.
Should I spend more time in Charleston or Savannah?
While this is a matter of personal preference, since Charleston is larger than Savannah you may want to plan on spending at least one more day in Charleston than in Savannah if you're going to visit both.
Is there a train between Charleston and Savannah?
Yes, there is a train from Charleston to Savannah. Amtrak runs twice daily service, once in the morning and once in the evening, and the trip takes just under two hours so it's about the same as driving. There are also two trains a day from Savannah back to Charleston.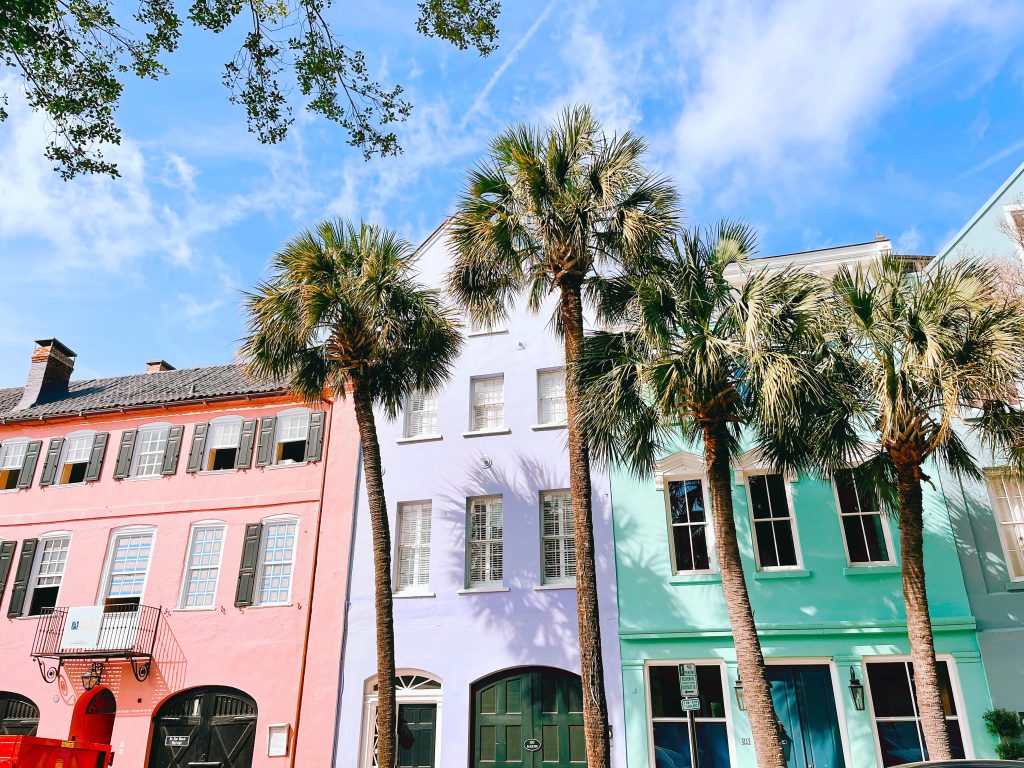 Now that you've read our full comparison of Charleston vs. Savannah, what do you think? Is Savannah GA or Charleston SC better for you? Let us know in the comments!