There's nothing quite like a trip to the scenic slopes of Aspen, Colorado especially enjoyed from one of these cozy aspen cabin rentals. If you've had visions of a winter wonderland dancing in your head, this is the escape for you. Whether you're an avid skier or a complete novice, or even if you just want to revel in the gorgeous natural scenery, you can't go wrong with choosing Aspen.
And when it comes to the accommodations, you've got choices galore. Everything from classic log cabins to ultra-luxe modern mansions (and everything in between), you can find precisely what you're looking for to make your Aspen trip one remember. This list includes the absolute best of the best places to stay in or around Aspen. Anyone of these cabins will provide you with the comfort and luxury you desire for your getaway. Read on to find your ideal cabin rental location.
Two Hike Jeep Ski In/Out Cabin near Aspen
For a true look at life in the wild, you won't find a better option than this cozy mountainside cabin. You can immerse yourself in the incredible beauty of nature when you visit this unique cabin. Located in the heart of the Holy Cross wilderness, the accommodations provide everything you'll need for a comfortable night's stay.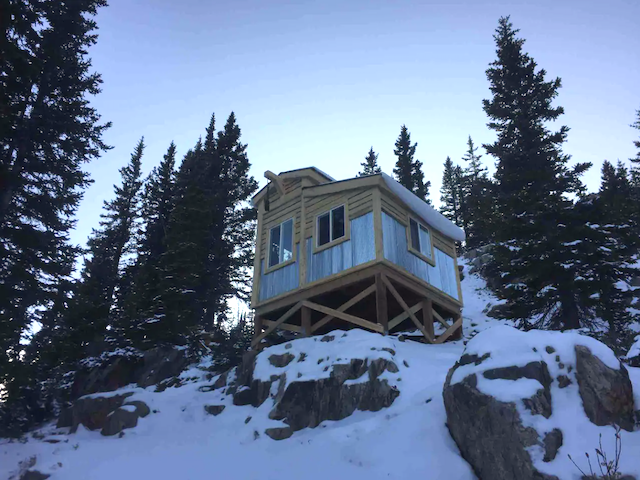 The colorful exterior gives an inviting atmosphere, and the comfy lower cabin area offers a double bed and enough room for all of your hiking equipment. This is the ideal destination for the true outdoorsman, offering a refuge from the elements during your travels, or simply a chance to get closer to nature.
6 Bedroom Aspen Lodge With Hot Tub
Come experience the splendor of this incredible cabin lodge. The absolute height of luxury, this 3,000 square foot mansion will provide you with an experience like no other. Multiple private decks and balconies provide seating and views of the surrounding aspen trees, in addition to a spacious hot tub.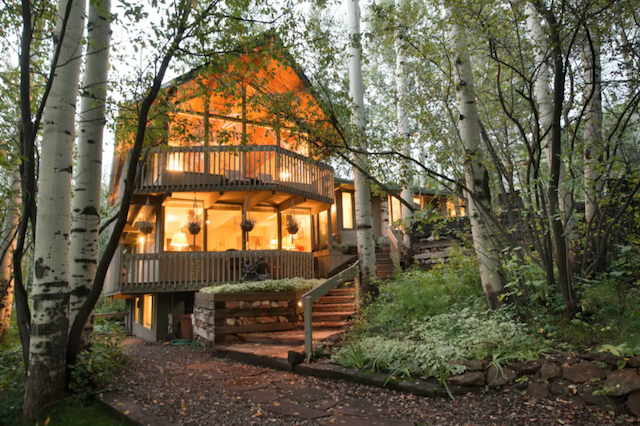 The view from the interior is no worse, as the lodge features large wrap-around windows, so no matter which room you're in, you'll never be far from nature. Take your pick of 6 bedrooms, put one of the 4 baths to use, and enjoy the spacious kitchen and dining area to your heart's content. All that, and you're only minutes away from the slopes.
Spacious Mountain Lodge-Style Cabin
This gorgeous lodge offers you the chance to be the king (or queen) of the mountain. Settled just a short distance from Aspen Core, it provides a wonderful mix of space and intimacy. The interior décor offers a pastoral flair with all the modern conveniences, including a spacious kitchen and dining area, ample sleeping arrangements with comfy beds, 3 baths, and a balcony area for dining in the elements.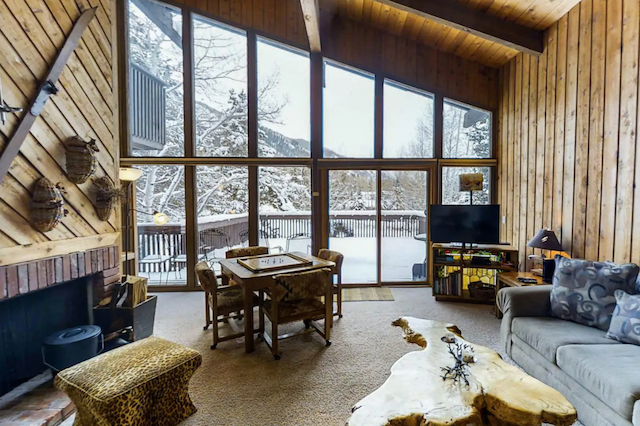 Cozy up next to the cabin fireplace, break out some board games, or head out into Aspen for a wide variety of activities. Whatever you have planned for your vacation, this cabin has you covered.
Charming Aspen Chalet
Feel the warm and welcoming atmosphere when you visit this lovely cabin. It offers easy access to all of Aspen's many attractions. The rustic exterior is immediately eye-catching. Enjoy the beauty of nature from the spacious patio, with plenty of room for dining or relaxing in the chaise lounge chairs. Inside, you'll find charming yet modern accommodations at your disposal.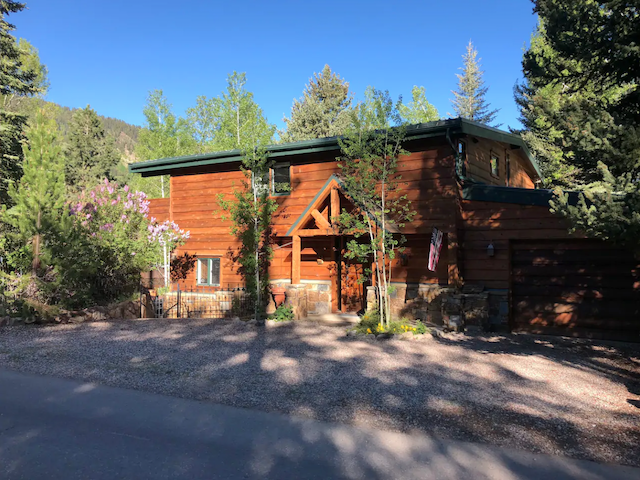 With 3 bedrooms featuring a king, queen, and double bed, 2.5 baths with luxurious marble décor, a full kitchen and dining/living area with fireplace, you'll have all the space and comfort you could want.
McSkimming Lane Lodge
When it comes to choosing a vacation destination, you shouldn't settle for anything less than the best. This awe-inspiring villa will satisfy your every desire. The interior is both chic and homey, creating a feeling of modern elegance and comfortable familiarity. Choose from one of 4 gorgeous bedrooms, complete with en suite bathroom and TV, and offering fantastic views.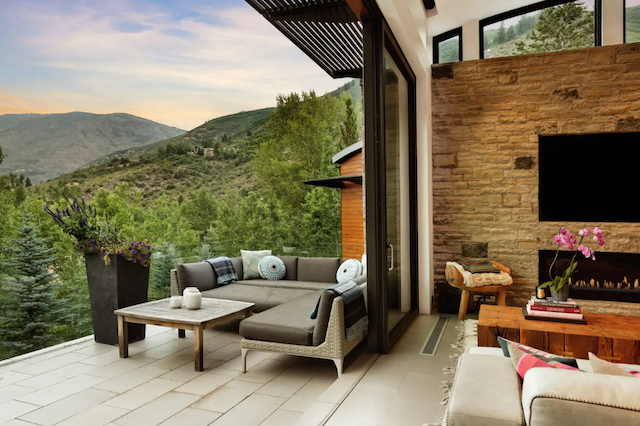 The combination of bright and sleek décor with rustic stone accents will leave you speechless. With a spacious kitchen and dining area, several cozy lounge and activity areas, a balcony and a hot tub, you might just forget about the rest that nearby Aspen has to offer.
Zen Den Cabin
Indulge in the peace and seclusion of this wonderful cabin. Nestled amid the hills and trees, you'll never want for a spectacular view, whether you're out on the patio grilling up dinner, or snuggled up inside next to the fireplace.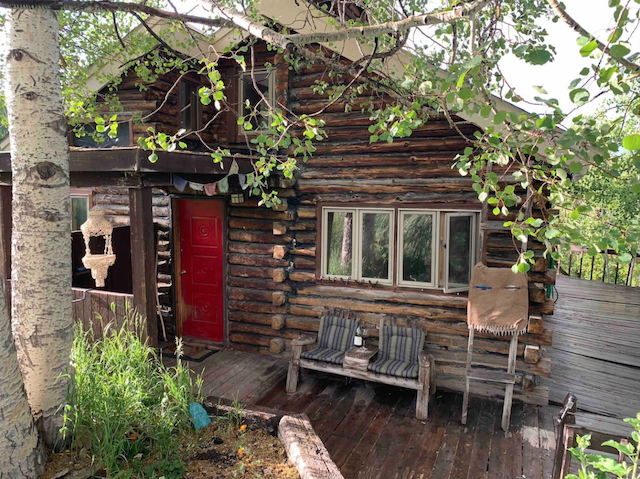 The classic wood-and-stone aesthetic gives the feeling of a genuine log cabin, while still providing all the amenities you require. The split loft-style bedrooms, the full kitchen, bath, living room, and projector allow you to relax and enjoy your trip to the fullest. And of course, you'll have plenty of nearby trails to hike.
Aspen West End Luxury Guest Cabin
If you're looking for the ultimate combination of luxury and convenience, this cabin is for you. Located mere minutes from the ski slopes, you'll also have easy access to The Music Tent and Triangle Park. Public transportation is also a snap. And if that wasn't enough, the cabin itself will make your jaw drop.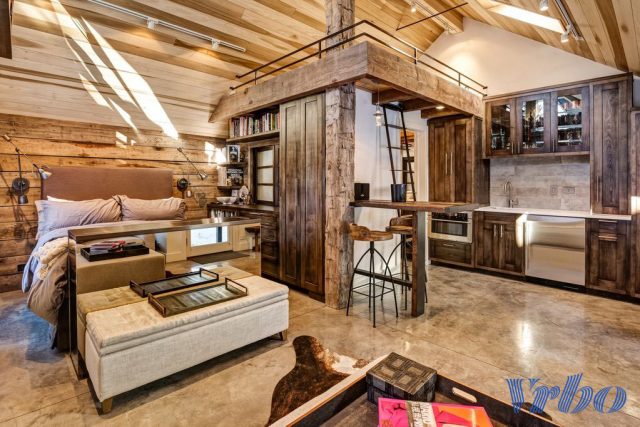 The studio-style guest house has a gorgeous aesthetic, utilizing a combination of a rich wood interior and sleek, modern accents to create a feeling of both comfort and class. Sink into the lush queen-sized bed, cook up a delicious meal in the kitchen or kick back with a good book in the cozy living room.