If your idea of relaxing and getting away means fishing, there are plenty of options for a family vacation. By heading to a resort you get convenience by having experts on hand to make your fishing experience seamless for you. When you are done fishing you can relax and enjoy delicious meals with your friends and family. And if you are traveling with someone who isn't so interested in fishing, they can enjoy the spa or other activities while you are spending some time on the water. Here are 10 resorts perfect for a fishing getaway.
Salmon Falls Resort
Salmon Falls Resort in Ketchikan, Alaska was built by and for passionate sports fishermen and first-time anglers who value first-class experiences paired with personalized services and amenities. The all-inclusive Salmon Falls Fishing Resort reinvents the Alaskan fishing getaway.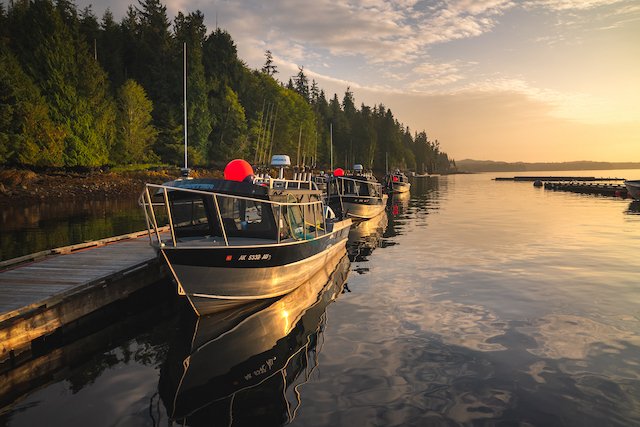 The resort is best known for its majestic setting and world-class salmon fishing and has both guided and self-guided fishing excursions offered. You can enjoy a scenic chartered floatplane flight and land in remote spots to enjoy a one-of-a-kind guided fishing experience where very few people are privileged to go each year. Another option is to go on one of the Riddle Marine 27.5 ft. boats, equipped with a heated cabin, shock-absorbent seats, and an arsenal of top-of-the-line fishing gear. The guides will assist you in finding the best location, baiting hooks, reeling in your catch, and anything else you may need while aboard.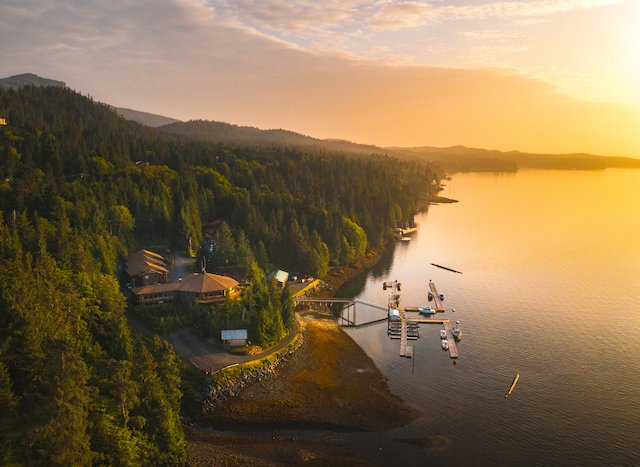 Vista Verde Ranch
Located in Steamboat Springs Colorado, Vista Verde Ranch is surrounded by streams and lakes perfect for fishing. While staying at the resort, guests can stay in one of the cabins or lodge rooms, enjoying the luxury amenities, gourmet food, and comfortable settings. Each day you can select 2 guided activities or full-day excursions depending on the season you go.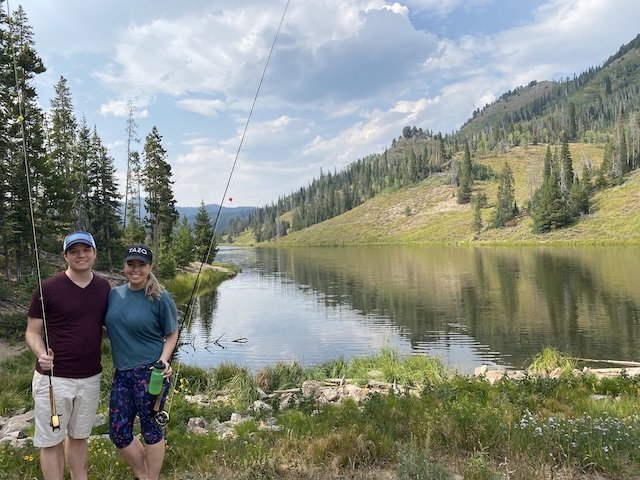 For someone looking for a fishing, getaway let the staff know as the guides are very knowledgeable about the local waters and strive to create a unique angling experience that you're sure to remember. They will take you to a perfect fishing spot for you and take care of everything for you. This is a perfect resort for someone looking for fishing who may be traveling with others who are looking for something else since there are so many options available.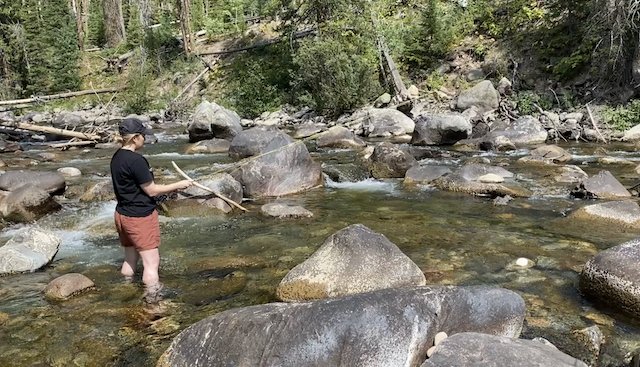 Woodstock Inn & Resort
The Woodstock Inn & Resort is a luxury resort located in the heart of the authentic village of Woodstock Vermont complete with church steeples, town green, local shops and galleries, rolling hillsides, dairy farms, and running rivers.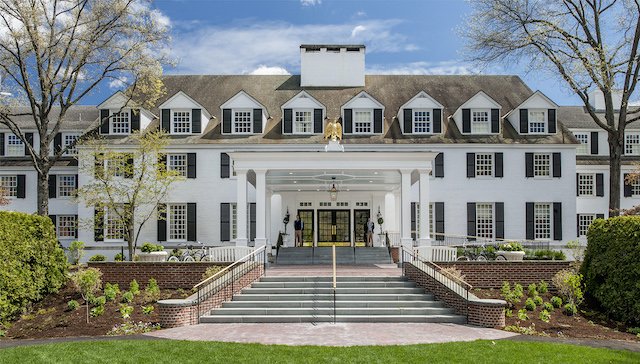 The Orvis-Endorsed Fly-Fishing Program allows guests from beginner to expert to cast in some of Central Vermont's most picturesque rivers and streams. Learn to fly cast in the meadow with one of our Orvis Endorsed Guides, or head out to one of the local streams (the Barnard Brook and the Kedron Brook) which are located on the property.
You can also choose to venture out into the bigger water (White, Black & Ottauquechee Rivers) for some of Vermont's best fishing. Some rivers are even accessible year-round, offering early and late season splendor. They also offer flat water fishing experiences on beautiful nearby stocked ponds in our Clacka-Craft drift boats.
When you aren't enjoying the lodge you can take a trip to nearby towns like Quechee, Vermont, where you can hike the famous Quechee Gorge trail.
Broadmoor Fly Fishing Camp 
The Broadmoor Fly Fishing Camp is a private escape that pairs world-class fishing with exceptional accommodations and dining. This outstanding retreat borders 120,000 acres of the Lost Creek Wilderness, offering guests the opportunity to experience some of the best fishing in Colorado on more than five miles of private waters under the guidance and tutelage of professional Broadmoor guides.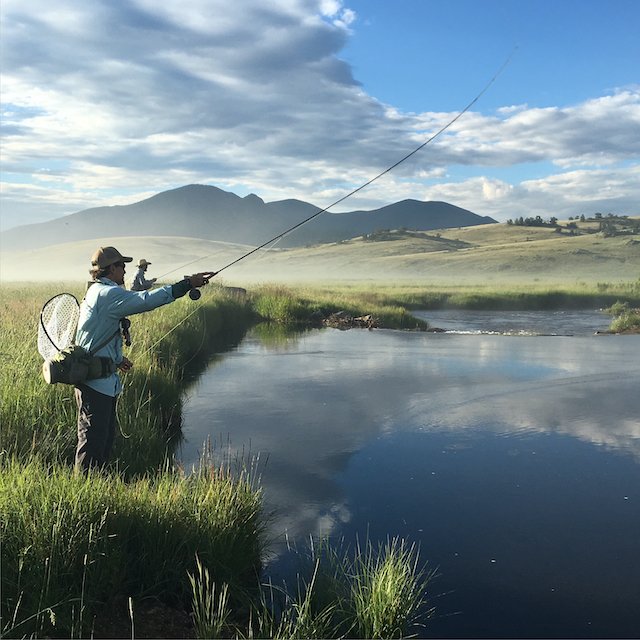 Featuring more than five miles of private river, ranging from timbered canyons to grassy meadows and winding bends, guests can fish for wild brown and brook trout in whichever style they prefer: nymphs or dry flies. The picturesque camp features a beautifully restored Main Lodge with a wraparound deck and seven rustic yet well-appointed guest cabins. During the evenings, guests gather in the Main Lodge for artfully prepared meals and relaxation. In addition to the exceptional fly fishing, camp guests can enjoy a variety of fun activities such as horseback riding, hiking, and the opportunity to see some of Colorado's most spectacular wildlife.
Chetola Resort
Chetola was the first Orvis-endorsed lodge in North Carolina. Orvis certified guides lead anglers to the best public and private trout waters in the Blue Ridge Mountains.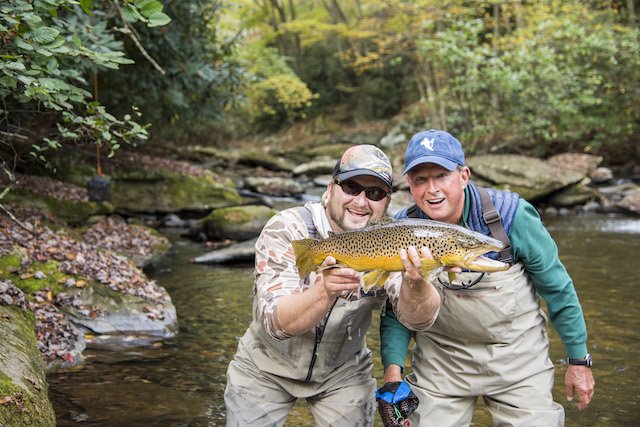 Away from the stream, anglers enjoy a 78-acre classic mountain resort updated for modern times. Amenities include fine-dining restaurants, premium condos, upscale lodge rooms, and a luxury bed-and-breakfast. Anglers can also opt for the cast and blast package, which includes a shooting experience at Chetola Sporting Reserve, a secluded range that features a 12-station sporting clays course, archery range, pistol range, and more.
Whalers Cove Lodge
Recommended by Elliot Shibley Co-Host / Co-Producer of the Travelers Blueprint Podcast
Whalers Cove Lodge in Alaska offers an incredible fishing experience. I have done two 3-day trips to Whalers Cove. Located off of Admiralty Island in southeast Alaska, the lodge offers "open-water" which is typically like glass, and river fishing trips. The fishing experience is typically less like fishing and more like catching. Each day we set out with our priority of which limits we wanted to reach in order: king salmon, silver salmon, halibut, cod, pink salmon, rockfish. We almost always maxed out the silver, halibut, and pinks, while it was a special day if you caught a king! In three days and 24 hours of fishing, each person would take home 100 lbs of cleaned, filleted, and flash-frozen fish – well worth the trip.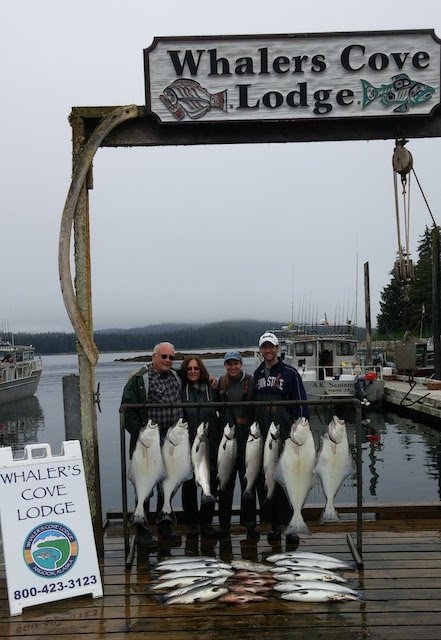 Every day we saw different wildlife including humpback whales, orcas, dolphins, sea lions, and bald eagles. The lodge is beautiful and they take care of everything from getting your licenses, providing your gear, and feeding you for all of your meals while you are there. In addition, the cabins are very cozy.
Tip: The island is dry, so if you want to enjoy an adult beverage, I recommend purchasing what you need in Juneau and bringing it to the lodge.
Tordrillo Mountain Lodge
Tordrillo Mountain Lodge is a perfect place to combine skiing and fishing into an adventurous trip to Alaska. During the month of June, you can cast and carve your way through the day with summer heli-skiing plus guided fly-in fishing for the legendary Alaska king salmon at Tordrillo Mountain Lodge.
The five-star resort offers an array of luxury amenities and lodging options, including gourmet cuisine prepared by private chefs and a curated wine list from a 500-bottle cellar.
Hawks Cay Resort
Hawks Cay Resort is a AAA four-diamond resort located between Miami and Key West on the secluded island of Duck Key, offering both solitude and convenience with a full-service marina, six restaurants, saltwater lagoon, five swimming pools, kid and teen clubs, and the award-winning Calm Waters Spa.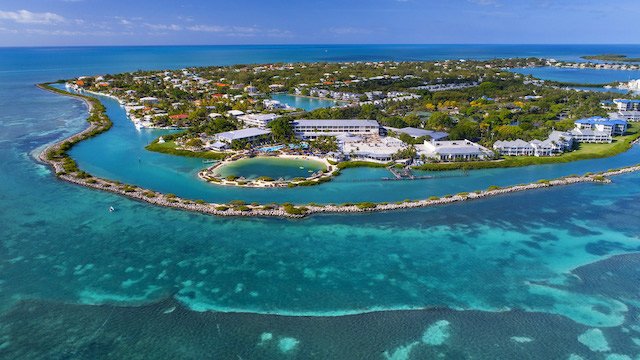 The resort provides access to year-round fishing opportunities. On one side of Duck Key, you can access Florida Bay for backcountry fishing for game fish like Tarpon, Red Fish, Bonefish, Permit, and Snook. You can also go out to sea to find a variety of fish from light tackle to big game fish like Mahi Mahi and Swordfish.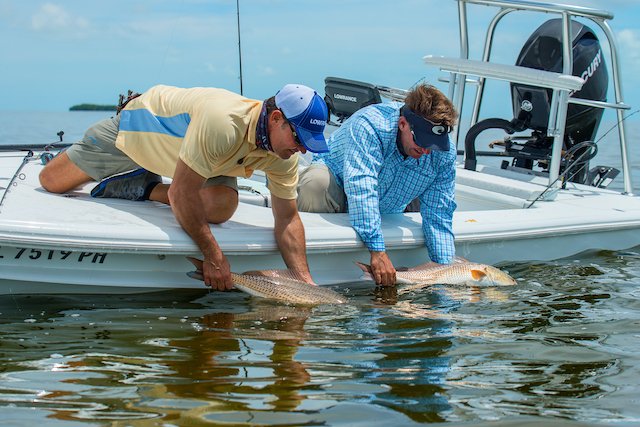 Lake Placid Lodge
Lake Placid Lodge is a Relais & Châteaux property and is the only hotel located on the edge of Lake Placid. You can stay at the lodge or in one of the private cabins nestled down by the water.
No need to go anywhere to enjoy fishing, the lake has an abundance of bass, perch, and lake trout and is renowned for some of the best rainbow trout fishing in the state. For a fee, you can even have the chef prepare your catch for dinner accompanied by a vegetable and starch to make it a full meal.
Blackberry Farm
Located in the foothills of the Great Smoky Mountain, Blackberry Farm is a luxury resort that makes for a mountain haven and tranquil escape. Guest can stay in one of the historic rooms or in a private cottage for more privacy.
The property has a managed stream and casting ponds, and wild trout just off-site, to cater to anglers or various experience levels. Their Orvis endorsed program offers everything from casting lessons for the beginner to wade and float trips for the seasoned angler. Hesse Creek, the on-property stream, offers the perfect opportunity to learn the sport as well as an opportunity to pursue trophy trout. Endless opportunities await off-site with one thousand plus miles of wild trout water to wade in the Smoky Mountain National Park. The Clinch and Holston rivers provide opportunities for full-day float trips on beautiful scenic rivers.