Asheville is a beautiful city in the western region of northern Carolina state. It is right in the heart of the Ridge Mountains, making it an ideal destination to find a secluded cabin to stay in.
Engadine Inn & Cabins
We recently stayed at Engadine Inn & Cabins located about 15 minutes west of Asheville. They have 6 hilltop cabins that overlook the Inn and have amazing views of the surrounding mountains. We stayed in the Cherokee Cabin which has a king-size bed, fully-equipped kitchen, living area with a wood-burning fireplace, and a jetted tub for two. The back porch provides a great view of the Inn and surrounding areas.
As cabin guests, you have the option to join guests of the Inn for breakfast for an additional cost and based on availability. Depending on our guest count, seating is sometimes offered at a "chef table" in the kitchen. This is no continental breakfast, but a two coarse meal that will start your day off right.
Rustin & Modern Cabin with Hot Tub
Enjoy the seclusion of this rustic yet modern cabin in Asheville accommodating up around eight people at once. The cabin has four bedrooms with full-size beds and two and a half bathrooms. Relax in the evening on the large deck with a fireplace while surrounded by nature and soak in the new hot tub.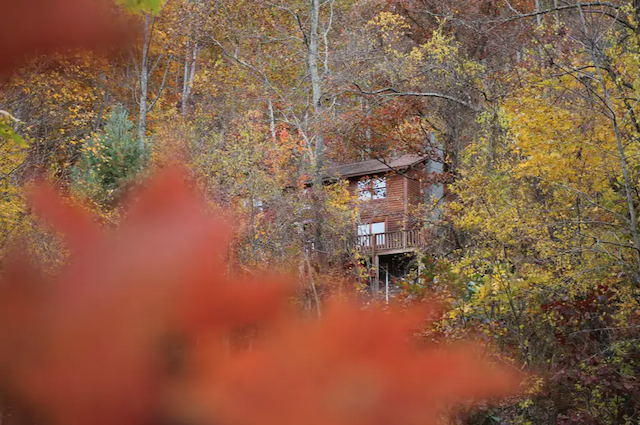 The Roost Family Cabin
The roost is a large cabin suitable for a group of eight people with four bedrooms with full-sized beds. The cabin covers four acres with different hiking trails to explore.
The best thing is that it has several fruit trees that you can freshly pick and eat. It comes with a substantial Hot tub, which eight people can use at once. It is the perfect place to entertain your entire family with a large pool table and poker table with all the accessories and wrap around deck.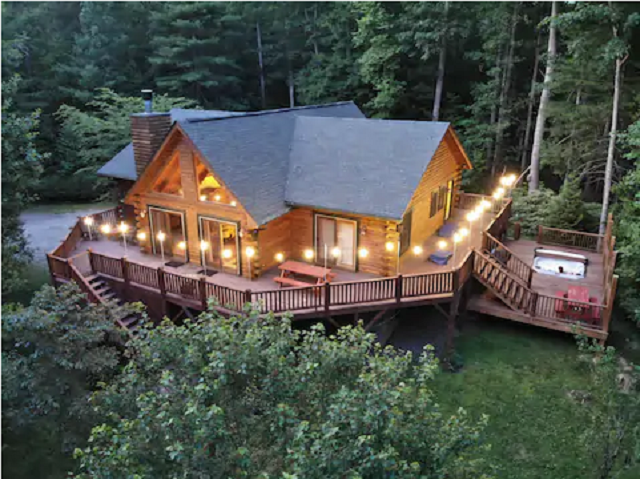 Avondale Ridge Cabin For Large Groups
Avondale Ridge is a large three-story cabin in Asheville with six bedrooms accomodating over 16 guests. While secluded and private, the cabin is close to town and near the Shoji Spa & Lodge. The porches off each level allow for great views of the Blue Ridge Mountains and the common areas make it perfect for large gatherings.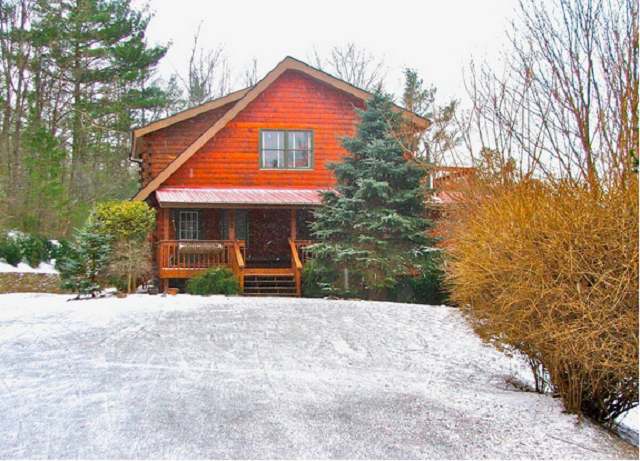 The Snookery ~ Refuge Perched on a Mountain
Enjoy amazing view from "The Snookery" cabin's astonishing views of the Appalachian mountains. Bring up to 12 people to enjoy the cabin with only one neighboring home. The top-level has a hot tub outside to enjoy and the fire pit below the house is perfect for evening gatherings.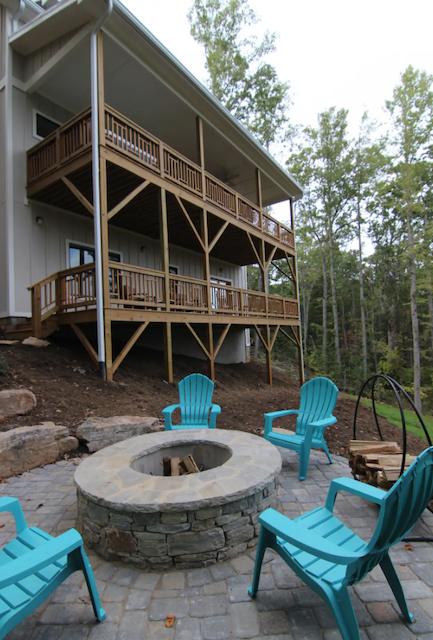 Blue Ridge Fire Tower Cabin
The Blue Ridge Fire Tower is a unique cabin a few minutes away from downtown with various exciting activities. The cabin has a porch wrapped around it with a beautiful fire pit perfect for relaxing.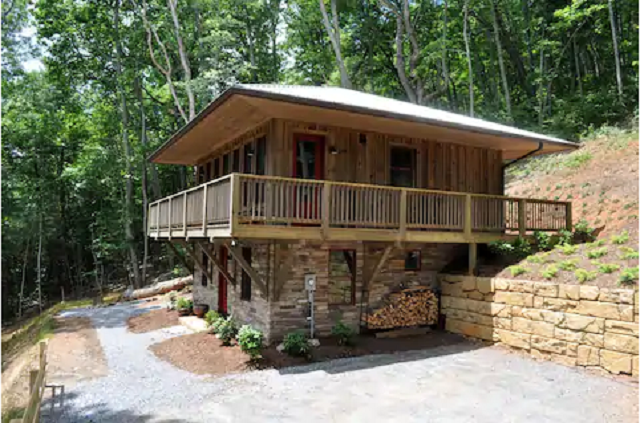 Heavenly Tree House 5 min to Asheville
This rustic cabin is a massive treehouse in the middle of the mountains near Blue Ridge Parkway. Have fun playing the Golden Tee arcade game or the Foosball coffee table.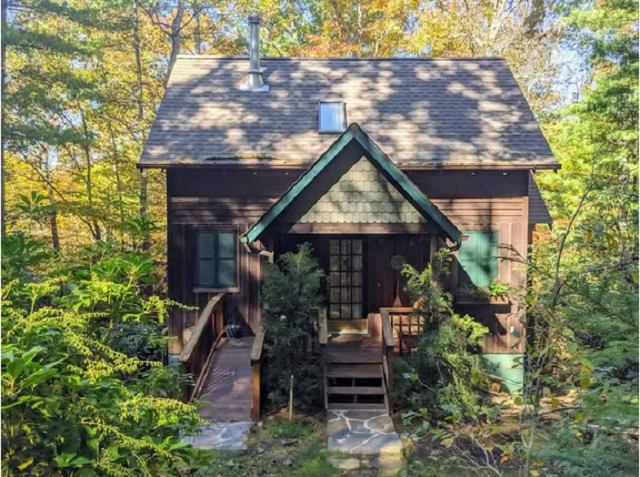 Pisgah Highlands Hammock House
The Pisgah Highlands Hammock House is a beautiful small place, perfect for couples. It is on a gated mountain near the Pisgah forest where you can relax and retreat near Blue Ridge parkway. It is a small place with small pleasures, and it has different berry and fruit bushes all around the cabin.
Sleepy Gap Cottage
Enjoy some time under the tree canopy at the Sleep Gap Cottage. The cottage sits at the top of a hill after a gravel road lined by trees. Relax and unwind in the beautifully decorated place with one bedroom and a large patio overlooking the surrounding area.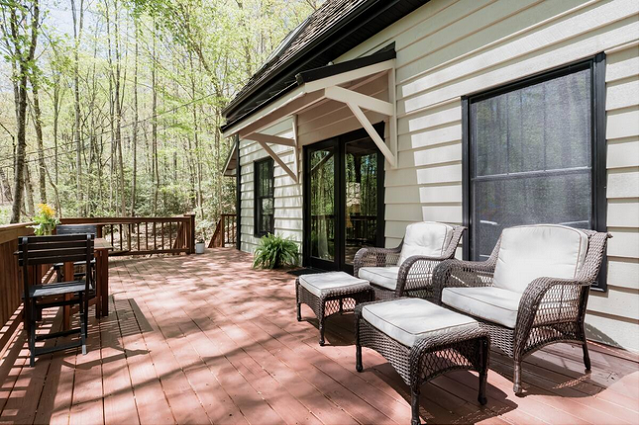 The Cottage at Winghaven
The Cottage at Winghaven is a beautifully luxurious cabin in the middle of a beautiful forest. The place has a cozy bedroom, kitchen with all amenities, luxurious bathrooms, and a living area and large windows that let a lot of natural light come in.
Pisgah Highlands Off Grid Cabin
Come escape to a modern style tiny house in the Pisgah national forest. It has beautiful mountain views and a fire pit perfect for relaxing around 25 minutes from Asheville.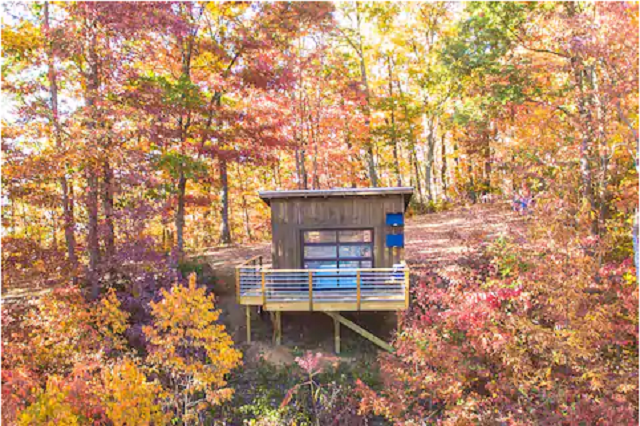 The Snookmore Cabin With Hot Tub
The Snookmore is a beautiful 2 bedroom cabin accomodating up to 6 guests located in Snookville. The cabin is secluded and makes a perfect place to unwind your city stress.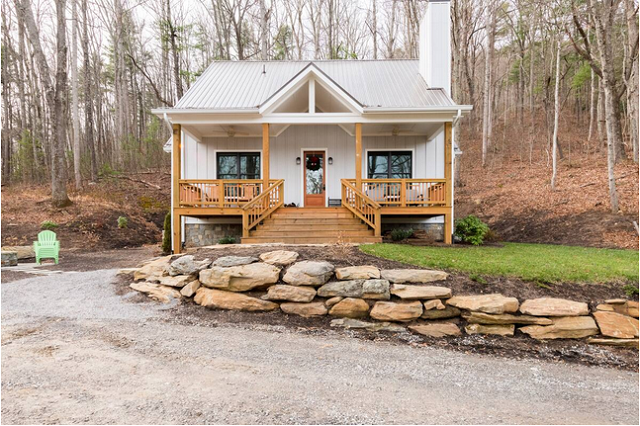 New Log Cabin with Mountain Views and Hot Tub
Enjoy your stay in Asheville in a beautiful wooden cabin in a prime location. It has an astonishing view, hot tub, outdoor dining area, and firepit.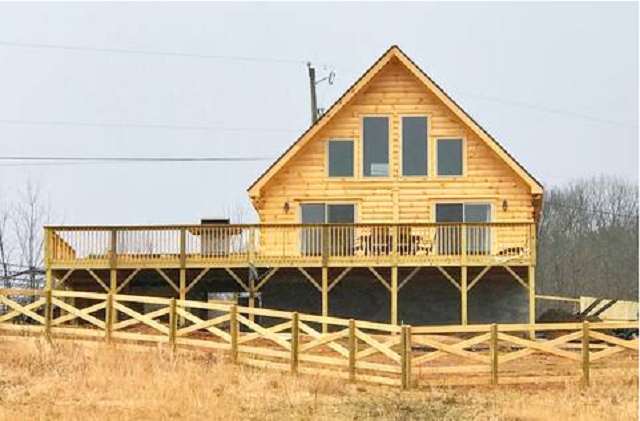 Log Cabin Retreat in Asheville
Urbane retreat cabin owners want you to have the most fun, so they provide the holiday cabin for long vacations with two bedrooms and bathrooms. You can go hiking in the area and unleash your inner adventurer. The hiking trail has different berry bushes to make your stay a little more memorable.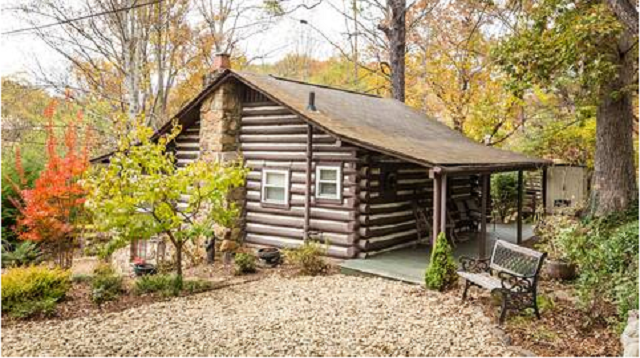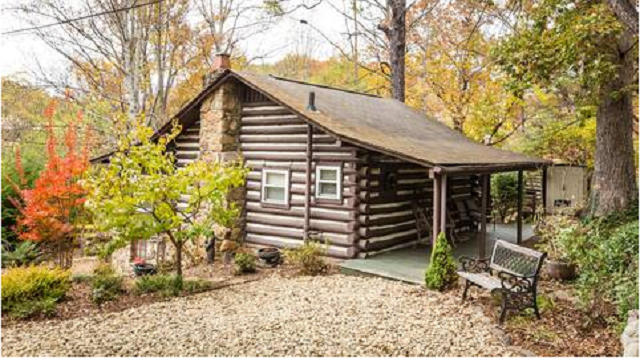 Cedar Cabin with Forest Canopy Deck
A combination of rustic and modern architecture, this cabin makes a beautiful getaway. It is a cozy home with beautiful ceilings, a cozy living area, and a fireplace. The living area is open-plan. It has a lovely screened porch with an extended dining space outdoor and two bedrooms with amenities like: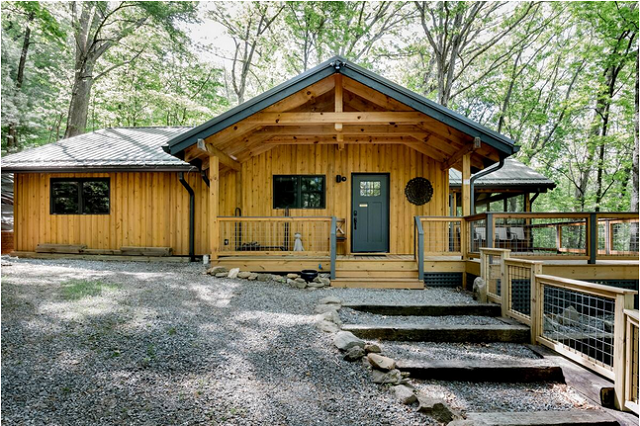 Asheville is the perfect place for you to lay back and chill. Vacationing in the city will be your ideal opportunity to relax and lie back for a moment.