Year-round access to thousands of square miles of red rock landscapes and the cool waters of Colorado River have made Moab a highly sought-after outdoor recreation destination in the United States. When on an outdoor adventure, there is no better place to rest your head at night than a cabin. You get most comforts of home while still being able to connect with nature.
How about experiencing a magnificent sunrise then following it over the red rocky landscape of the Arches National Park.
Here are some of the top cabins in the area.
Luxurious Log Cabin Near Moab & Red Rock Canyons
This is a luxurious 4-bedroom cabin located only 15 miles southeast of Moab and offers stunning views of the snow-capped mountains, green pasture-red rocks, and red rock right from the porch as well as complete privacy.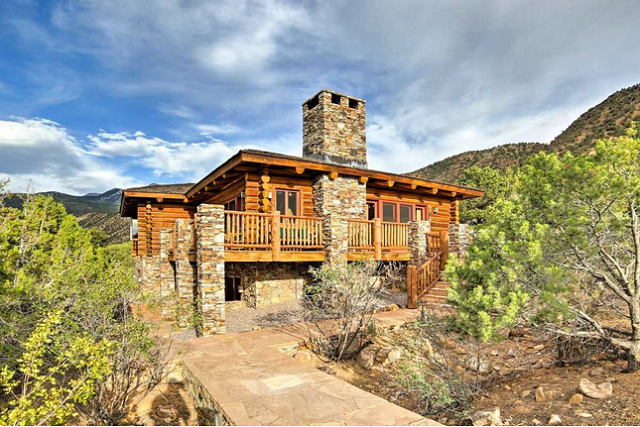 The cabin has a great location with Arches and Canyonlands National Parks a short drive away, and access to activities like rafting, hiking, and mountain biking. Superb views of the Moab Rim and nearby La Sal Mountains and their more-than-12,000-foot peaks abound from the cabin situated on a hillside overlooking the Pack Creek Ranch.
Enjoy in-floor radiant heating and a family room with a fireplace, a wet bar, and a walkout to a patio, perfect for an evening of entertaining or unwinding after a day of activity. A separate game room with a ping-pong table is located on the lower level for hours of fun.
Last Hurrah Cabin
This is an amazing 2-bedroom cabin is surrounded by thousands of acres with no neighbors and a short distance to the Colorado River. From here you will have free access to the beach, the river, climbing, hiking, and numerous other activities.
The landscape is similar to Canyonlands and there is plenty of wildlife link bighorn and mule deer. Also available at the cabin are kayaks perfect for enjoying the rivers and side by sides that can be rented to explore the area.
Private Room at Lazy B's Bunkhouse
This southwest style home is just 10 miles south of Moab and sits on 11/4 acres of high desert with amazing views of the Moab Rim and LaSal Mountains. Your stay will be in a private bedroom with breakfast provided.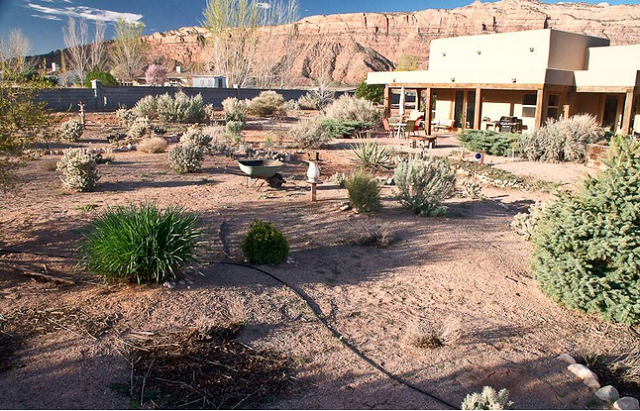 Last Hurrah Main House
Last Hurrah Main House has a capacity of up to 6 guests and 2 bedrooms. It sits on 145 acres and a mile of the Colorado River. While staying here, you will be surrounded by thousands of acres with no neighbors. You will find lots of hiking, kayaks, usually a beach, side by sides, fossils, and wildlife.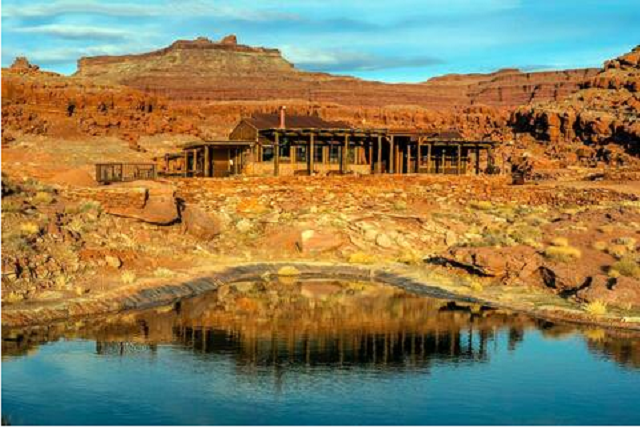 Ranch Home Close to Moab
If a ranch is what you are looking for, this 5-bedroom, 5 beds, 4.5 baths property with a capacity of up to 12 guests will be perfect for you. It sits on the foothills of LaSal Mountains and affords guests a cool retreat from the summer heat. The amenities include Wi-Fi, indoor fireplace, cable TV, dryer, washer, heating, hot water, air conditioning, children's books and toys, free parking, pool, and a full kitchen. The property sits on 5 acres with superb views of the LaSal Mountains and red rocks. Currently, the home is only available for monthly rentals.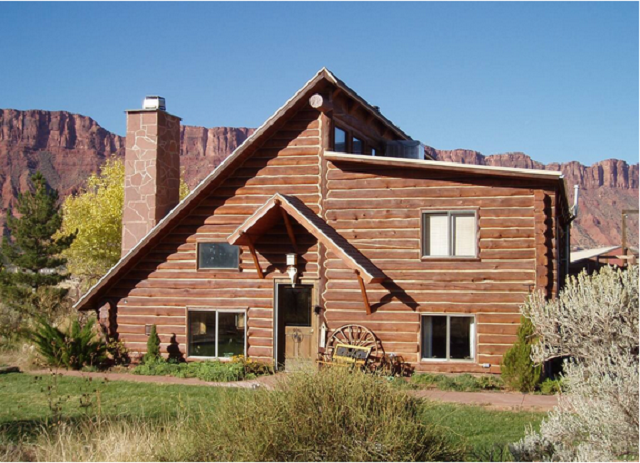 Ranch House Bungalow at Moab Springs Ranch
These brand new Bungalows at Moab Springs Ranch are 2 beds, one bath cabins that accommodate 4 guests. Each reservation includes access to a private shaded park with BBQs, natural pond, heated pool, hot tub, campfire circle, and hammocks. The bungalows are private, well insulated, and offer lots of room to explore the property. Pets are allowed in 2 of the bungalows at a fee.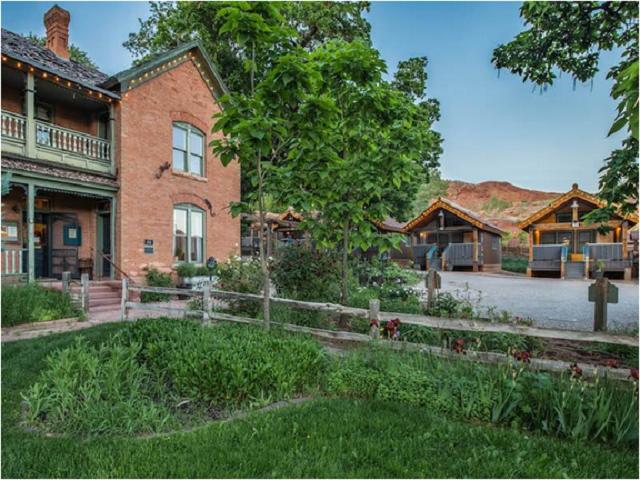 Cali Cochitta- Willow Cottage
This is a luxurious cottage in downtown Moab. It is a studio with 1 bed, a bath and accommodates 2 guests. In the Cali Cochitta – Willow Cottage you will have access to a mini fridge, tea pots, BBQ grills, hot tub, Wi-Fi, TV, heating, air conditioning, hot water, and free parking. There are five units in total on the property and all offer easy access to local bars and restaurants.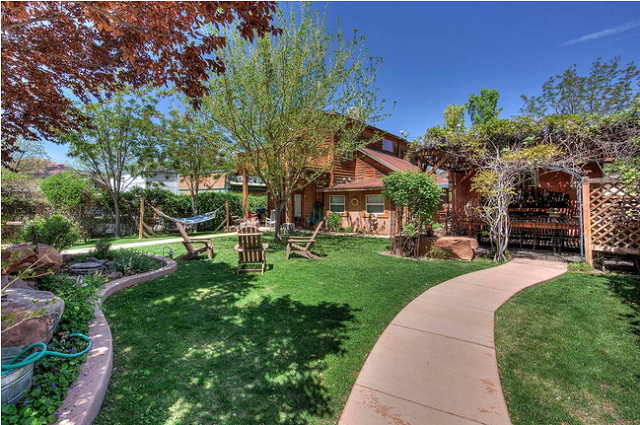 Pack Creek Ranch – Lodge Suite
Whether you are traveling as a couple or a large group, this lodge suite will accommodate your needs. You will have access to a 1-bedroom cabin with 1 bed, and 1.5 baths that can accommodate up to 5 guests. The lodge is just 15 minutes from downtown Moab and offers you the peace and quiet you need without being far from restaurants and shops. The amenities in each unit include king-size bed, romantic wood-burning fireplace, 42-inch plasma TV, Wi-Fi, dryer, washer, heating, hot water, free parking, and a private entrance.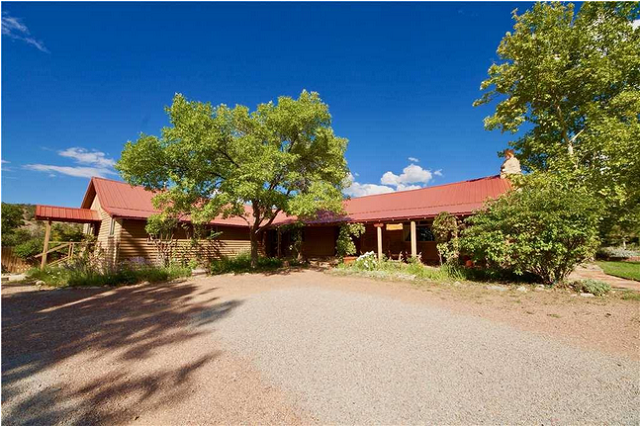 Pack Creek Cabin on Pack Creek Ranch
Pack Creek is a recently renovated one-bedroom cabin with a capacity of 6 guests. This is a perfect place to settle in for cozy living in Moab perfect cabin for couples, small families, or a small group on the banks of Pack Creek.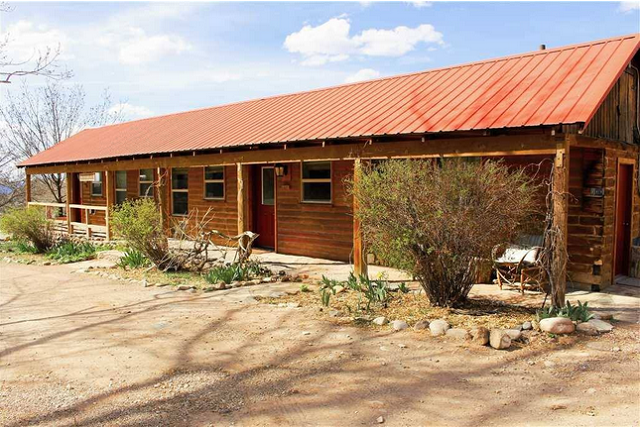 Grand View Cottages #1
The Grand View Cottages are small cabins with 2 bedrooms and accommodate up to 4 people. There is no need to stay in a cramped hotel when you can enjoy a private space in a comfortable and affordable space. ATV trailers and other recreational vehicles are also accommodated.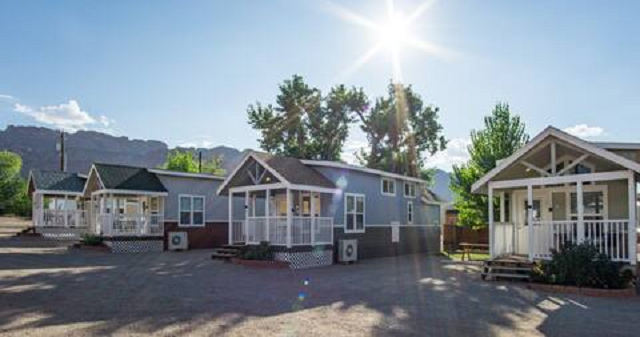 Cottage in the Rocks
Cottage in the Rocks has one-bedroom and is located 8 miles south of Moab with majestic views of Mountains and easy access to trails, Petroglyphs and Kens lake. There are horses on the property you can interact with if you would like and modern amenities to keep you comfortable.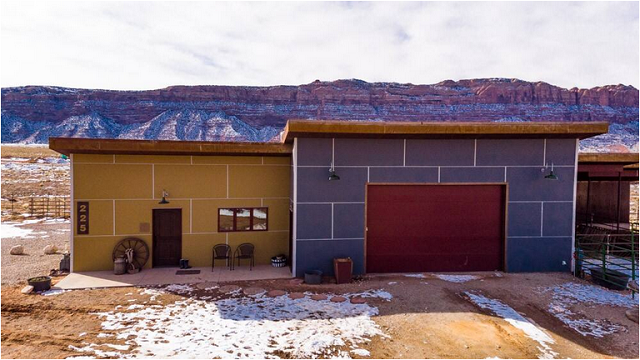 Pack Creek Farm House Cabin
This three-bedroom farm-house cabin with 3 beds has a phenomenal location at the base of LaSal Mountains with an outdoor pool and hikes nearby. The property gives the feel of a home on the range but with modern amenities.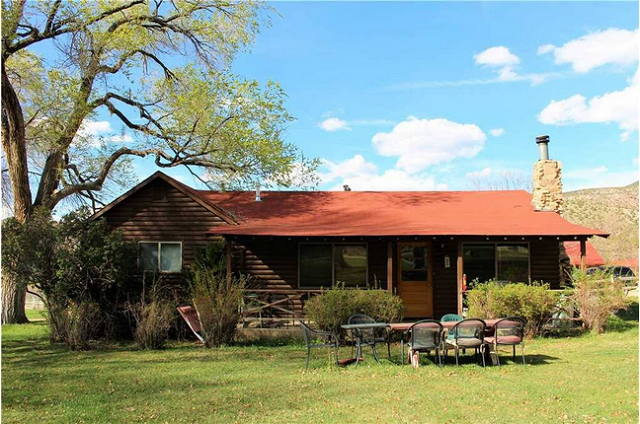 Enjoy the surrounding expansive lawn with an outdoor table and chairs, by lounging, eating, frisbee throwing, or playing croquet games. A hot tub and sauna are available for use year-round, and a large seasonal pool.
Basic Cabin #1A – Sleeps 4 – OK-1A
There are 5 basic cabins at this site with community amenities and bathrooms. Each unit has a one-bedroom and accommodates up to 4 guests with patio seating and picnic tables outside the front doors. Guests also enjoy full park amenities like gas grills, seats, free parking, community bathhouse, and fire pits. Each cabin has Wi-Fi, TV, heating, and air conditioning.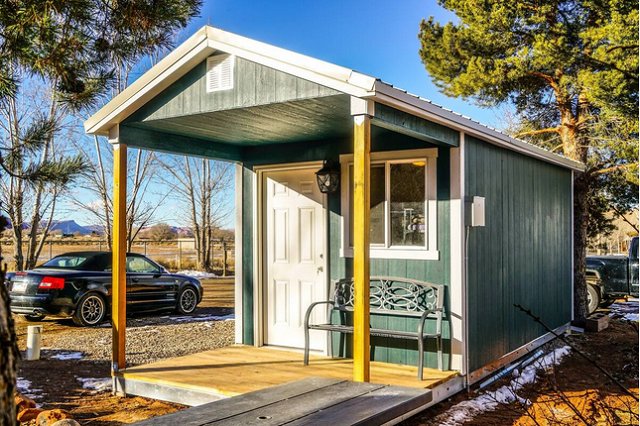 Moab attracts virtually all types of outdoor adventures. Mountain biking is a huge activity here because the region has some of the best trails in the world. Whether you are interested in just having some alone time or getting active out in the wild, Moab has what you need. The aforementioned cabins will meet your accommodation needs perfectly. You should, however, make your reservation early to get the best cabins.