I wish I could make this post smaller with one recommendation for everyone. Unfortunately, everyone needs and skill levels are different so what camera to buy also differs from person to person. Click below to take you to the section that best describes you.
Why not just use my phone camera?
You should use your phone camera! There are so many things that a good phones' camera are good for. They are the easiest camera to have around for a quick snapshot to help you remember your backpacking trip later. They are lightweight and you need them anyway. There are apps that help you get more use out of a cell phone and you can even buy lens attachments. However, you are still limited to what you can do.
Why digital cameras are better than your smartphone camera
Zoom – When you zoom in with a digital camera, it is a digital zoom. This means the camera isn't changing it is simply showing a smaller area of the same image. This is why a zoomed in photo will be a lower quality image that does not look good if you blow it up. Even simple point and shoot cameras have an optical zoom. This means the lens is going to change to zoom in, maintaining image quality.
Larger sensors – With a larger sensor you get better image quality. Once again, this will make a difference if you want to print or enlarge your photos.
Larger aperture options. You know how some photos have a blurry background? This is referred to as bokah. The iPhone has tried to replicate this with Portrait mode, but it only works on people. Digital cameras can have a larger aperture which will help you control the depth of field when you take a photo, whether it will be focused on one thing with everything else blurry or if you want everything in focus.
Better low light performance. Your phone might allow you to take photos in poor lighting, but this usually comes with low image quality because it is artificially brightening the image. More advanced cameras allow you to brighten images without the image quality suffering as much. A larger aperture also allows more light into the lens, you can control shutter speed allowing more light in or if you need to artificially brighten with ISO, the camera will preserve the image quality better than a phone camera would.
More control – overall, a more advanced camera gives you more control over the photo you are taking, allowing you to get the image you want instead of what your smartphone gives you by default.
So what camera for backpackers do I recommend?
For your first camera, purchase a point and shoot camera or a mirrorless camera. DSLRs are great as well and have more selection and price points but they are larger than mirrorless cameras. As you look at mirrorless cameras and DSLRs, pay attention to the brand and lenses you want. You can always upgrade the body, but keep your lenses if you stay with the brand.
Point & Shoot Cameras For Backpackers
Point and shoot cameras are great for backpackers because they are small. The can usually fit in a pants pocket or in the pocket of any bag. They will all be lightweight so you won't be adding too much to your overall backpack weight. They provide advanced features that will allow you to grow in your photography knowledge as you go and have a decent zoom, allowing you to capture a variety of shots. I know plenty of photographers who have a point and shoot camera for when they do not want to carry their DSLR.
Here are two point and shoot cameras that are perfect for backpackers. They are both great, but the Canon is more expensive than Sony, has a smaller zoom range. The Sony, however, does not have a touch screen.
Canon Powershot G9 X Mark II
Recommended by Erin from SolSalute
Touchscreen
1″ Sensor
3x zoom (28-84mm)
f/2.0-f4.9 aperture
up to 8.2 fps
I love my DSLR, but sometimes when we spent an entire day exploring a city from sun up to sun down, it begins to literally weigh on me. I needed a lightweight, pocket camera for these days where we walk for miles. After way too many hours spent researching, I settled on the Canon Powershot G9 X Mark II. At only 7.2 ounces, this camera wasn't going to give me any backaches. It also fits easily into my pocket so I can easily snap a quick photo and hide it away quickly in sketchier neighborhoods. Its tiny size is also less intimidating and ideal for under the radar street photography. This tiny camera packs a lot of power as well. You can shoot in manual just like on your big DSLR, giving you complete control over your image. Touchscreen display and controls allow for easy, on the fly adjustments. I'm very happy with this camera and am so relieved to have a pocket-sized alternative to my Canon 6D.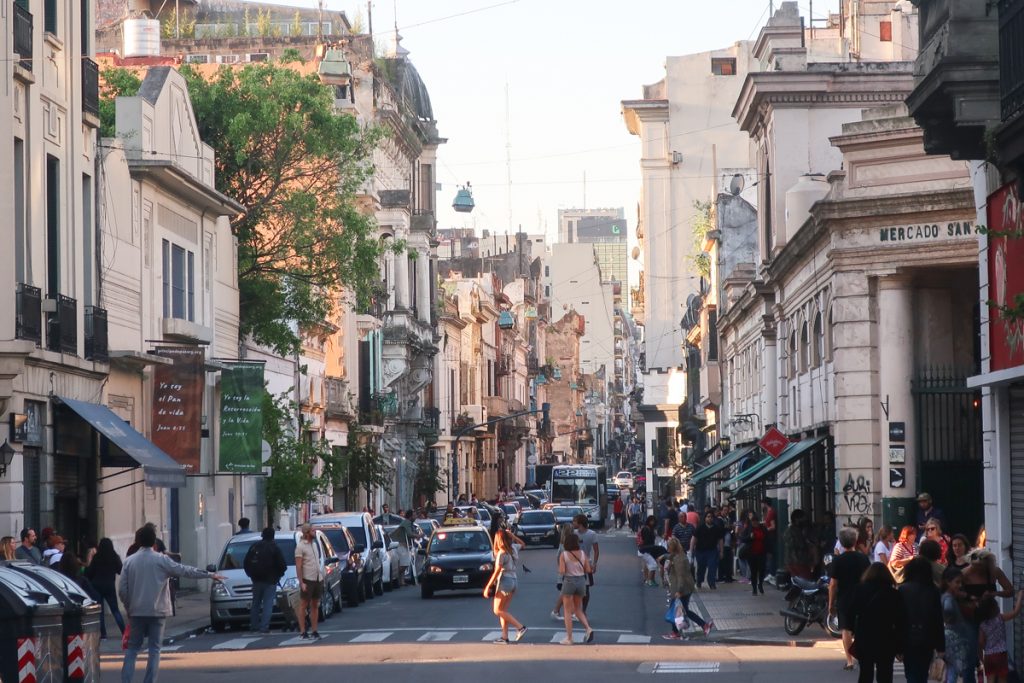 Sony RX100
Recommended by Josie of Josie Wanders
1″ Sensor
3.6× optical zoom, Carl Zeiss T* Vario Sonnar lens (28–100 mm 35mm equivalent focal length range
f1.8-f4.9 aperture
up to 10 fps
When I was thinking about what to take with me on my gap year, I knew I did not want to lug a big, heavy, DSLR around in my backpack. I spent some time researching smaller cameras and kept coming across the Sony RX100. It's basically a point and shoot camera with many of the options and features of a DSLR. I am by no means a professional photographer, but I wanted crisp, clear photos, the ability to shoot in RAW format for editing, the ability to shoot in manual if I so chose, and the Sony had all those options. I have the MarkIV, which also takes beautiful panoramic shots and has the ability to take 4K video.
The downsides are that it doesn't have the zoom of my DSLR, nor is it quite as good in low light, but it's still acceptable.
The Sony RX100 is not a cheap camera, but it's teeny tiny size more than makes up for the dent in my wallet, especially since size was the most important thing for me. It's 100 x 60mm body is small enough to fit in the palm of my hand and into my pocket – perfect for a traveler on the go.
Mirrorless Cameras For Backpackers
Mirrorless cameras are the best cameras for professional photographers that are looking to save space. Mirrorless cameras have larger sensors, allowing for better image quality. Lenses are separate from the camera, allowing photographers to switch out lenses for different uses. Most importantly for backpackers, mirrorless cameras weigh less than DSLRs without many or any real setbacks.
Sony a6000
Recommended by Me
My top pick is the Sony a6000, but really any Sony mirrorless camera is a great option, depending on your needs. While I own a Nikon DSLR for my pet photography and most other needs when I travel I take my Sony a6000. I usually travel with two small lenses, the one that comes in a kit that is a 16-50mm lens along with a Sigma 30mm lens. I take most photos with the 16-50mm zoom lens and use the 30mm for food shots and other details. The camera is a pretty great price for the quality and versatility that come with the camera.
The Sony a6000 starts at $550 new and more if you get a kit with lenses included.
Sony Alpha 6500 (Sony a6500)
Recommended by Micheal of the Round The World Guys
We originally purchased the Sony a6500 camera because we needed a compact, high-quality camera with an external microphone jack. It delivers on all of that. But we've discovered that what sets this camera apart is IBIS – In-Body Image Stabilization. When you're holding a normal camera, you'll usually set the shutter speed to 1/30 or faster to eliminate "shake" that occurs from slight movements of your hand. IBIS allows you to take great photos at shutter speeds slower than 1/30, meaning you'll get better photos at night, too.
We primarily use this camera for video, and while we do use a 3-axis gimbal when we shoot video, there are places where "selfie sticks" are prohibited. With the a6500, we don't worry about that because we know the video will be stable anyway. There are few downsides to this camera, but one is the price. While the image and audio quality of the Sony a6500 are excellent, it's still north of $1,000, so you'll need to decide if IBIS and support for an external microphone are worth the extra money.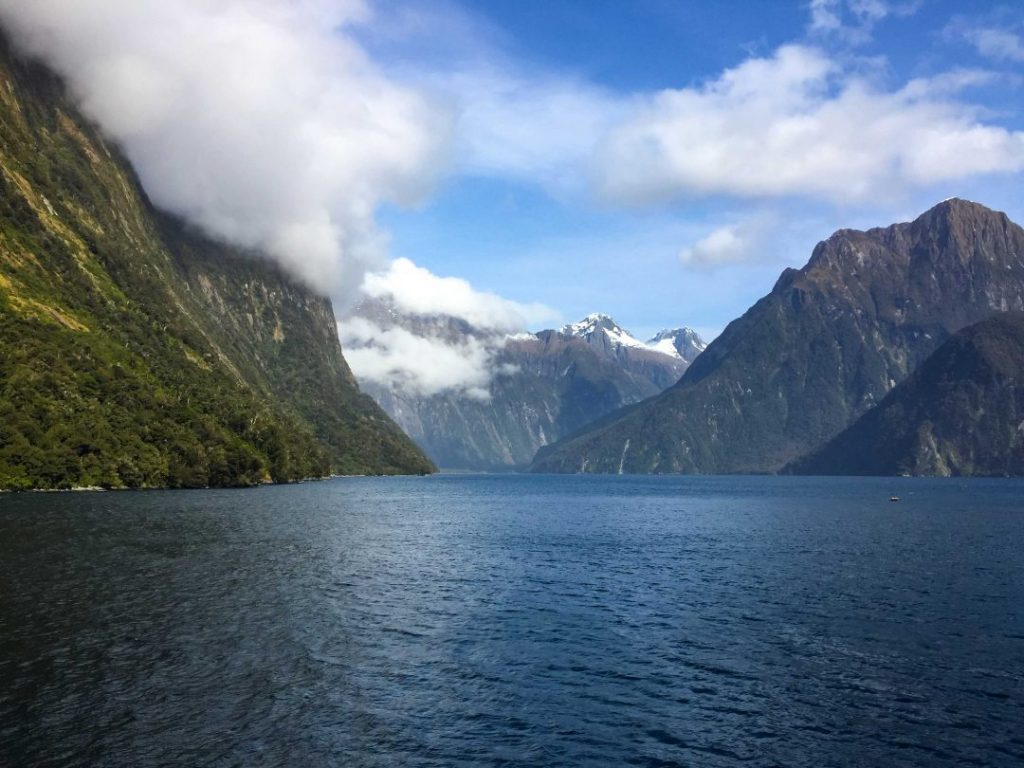 Fujifilm XT3
Recommended by Marco and Kit of Monkey Rock World
Fujifilm XT3 is an amazing, versatile camera for travelers who want to raise their photography to higher skills. The best thing about the XT3 is its sturdy, solid body with a big hand grip that makes it feel like a small DSLR, rather than a compact mirrorless.
It's perfect to take the road less beaten, and for sure, this camera is pretty heavy duty and strong. It has a digital viewfinder boasting a color range and depth rarely seen in other cameras of this range. There's also a touchscreen (great for focusing on the go with your fingertips), and the CMOS 26.1 megapixels sensor performs very well at high ISO when in low-light. We have taken this model on the road with us recently and shot some impressive interiors on a second class sleeper train in India in low light conditions. This is a perfect mirrorless camera to capture crisp, dynamic photos without being afraid of damaging its strong built body.
Fuji X-T10/X-T20
Recommended by Helen on Her Holidays
I've been traveling with a Fujifilm mirrorless camera since 2014 – I started off with the entry-level X-M1 and later upgraded to the X-T10 after falling with love with the picture quality and ease of use of the little Fujis.
I was definitely a newbie to manual controls when I got my X-T10; even though I'd had exposure and aperture explained to me several times, I'd never really got to grips with it on my old Canon.
The Fuji cameras take a very different approach with their controls compared to other camera makes, and the separate dials for each aspect of the exposure triangle really helped me understand how adjusting each element would change the finished photo. For lazy days and quick snapshots, one switch puts everything back into auto mode.
Apart from the controls, I love my camera for its gorgeous colors, the wide range of lenses (almost all of which are excellent, even the kit lenses) and its compact size. It's been replaced now by the X-T20 which boasts more megapixels and a touch screen, but I'll be sticking with my X-T10 for a while yet.
Olympus OM-D E-M10
Recommended by Emily Lush of Wander Lush
Lightweight, compact and virtually unbreakable, the Olympus OM-D E-M10 is a great choice of mirrorless camera for any backpacker who is serious about photography, but still wants to travel light.
The accessible price of the camera body makes it a great first step up from point-and-shoot. The camera is part of the Micro Four Thirds system, which makes changing out lenses a breeze (both Olympus and Panasonic M4/3 lenses fit, and you can use an adapter ring for other brands). Over the course of a couple of years, I've slowly added new lenses to my collection. I now use three—two prime lenses (a 45mm, which is perfect for markets), a 25mm (ideal for street photography), and a wide zoom lens for landscapes and outdoors. The whole setup weighs less than 2kg.
The camera has a built-in viewfinder and flash, and WiFi so you can transfer photos directly to your smartphone using the Olympus App. My favorite feature is the tilting touch screen. When shooting at a low aperture, I just tap the screen to get crisp details and perfect bokeh.I've been traveling with my Olympus for the past two years and it's never failed on me.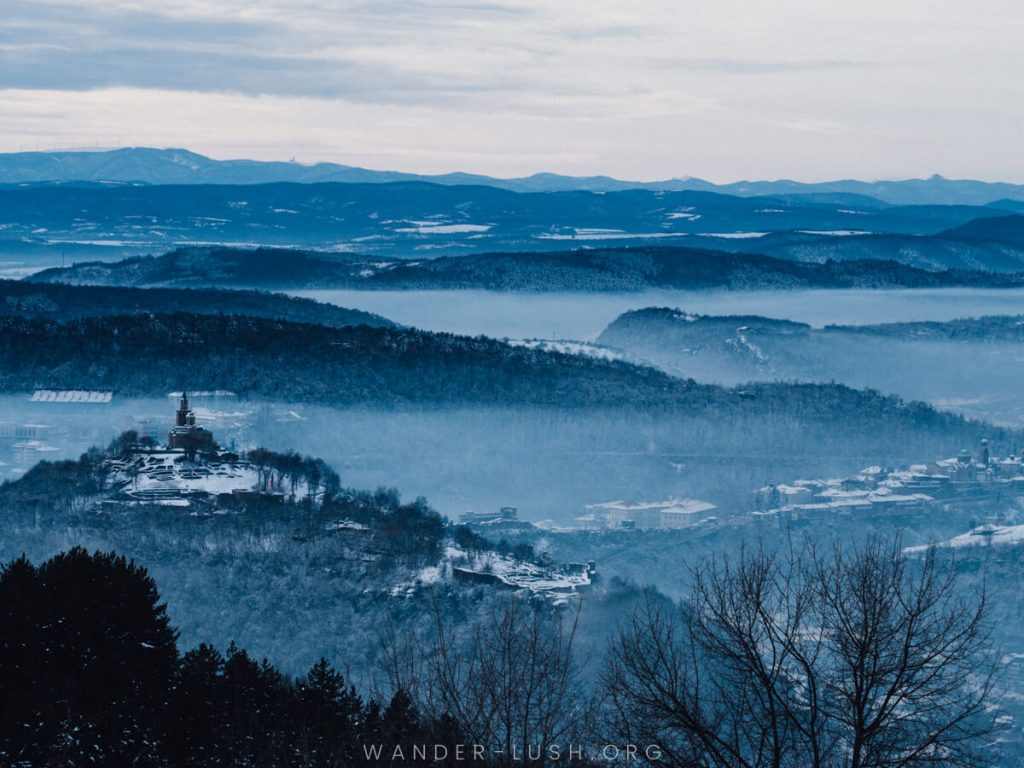 Olympus PEN
Recommended by Amandine Hach of Les Berlinettes I am using Olympus PEN cameras for 3 years and I am really happy with it. I had a DSLR camera before but ended up taking all the pictures with my phone instead because it was so heavy. On the opposite, I can take my Olympus PEN everywhere with me. So important to have a light camera as backpacker as you have enough stuff to carry around otherwise. The Olympus PEN E-PL9 is the latest of all Olympus PEN cameras. It comes in 3 different colors, white, brown and black for the first time it has a built-in flash. This small camera does as much as your DSLR and even more as it has some creative mode built into its system. Also, a large range of lens by Zuiko are available for the camera so that it adapts every situation!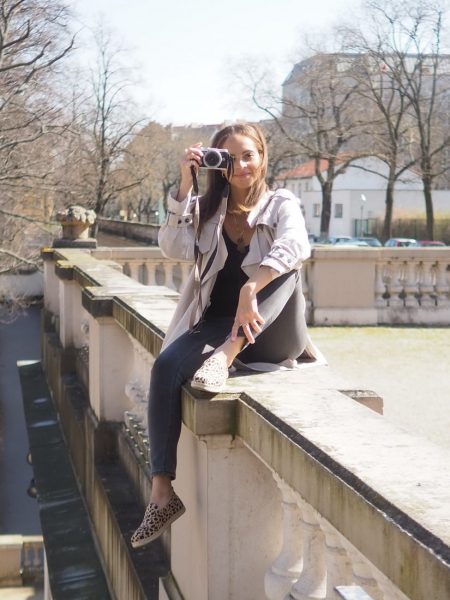 The Canon M50
Recommended by Jodie from Alajode
The Canon M50 has been one of the most popular releases in 2018 and is great value for money. The body and kit lens will set you back around £500, but you'll get many of the advantages of a much pricier – and much heavier! – camera. The M50 is a lightweight camera that will give you high-quality photos without weighing you down.
If you're thinking of delving into video as well as photography, the M50 is the perfect camera. Just like with photography, it's a powerful yet cheap vlogging camera that's perfect for all levels. The flip screen is an added bonus and is great for vlogging or just taking creative shots at unusual angles. And if you find a real passion for photography or video while you're backpacking, there won't be any need to upgrade – the M50 is perfect for both beginners and more advanced photographers and videographers.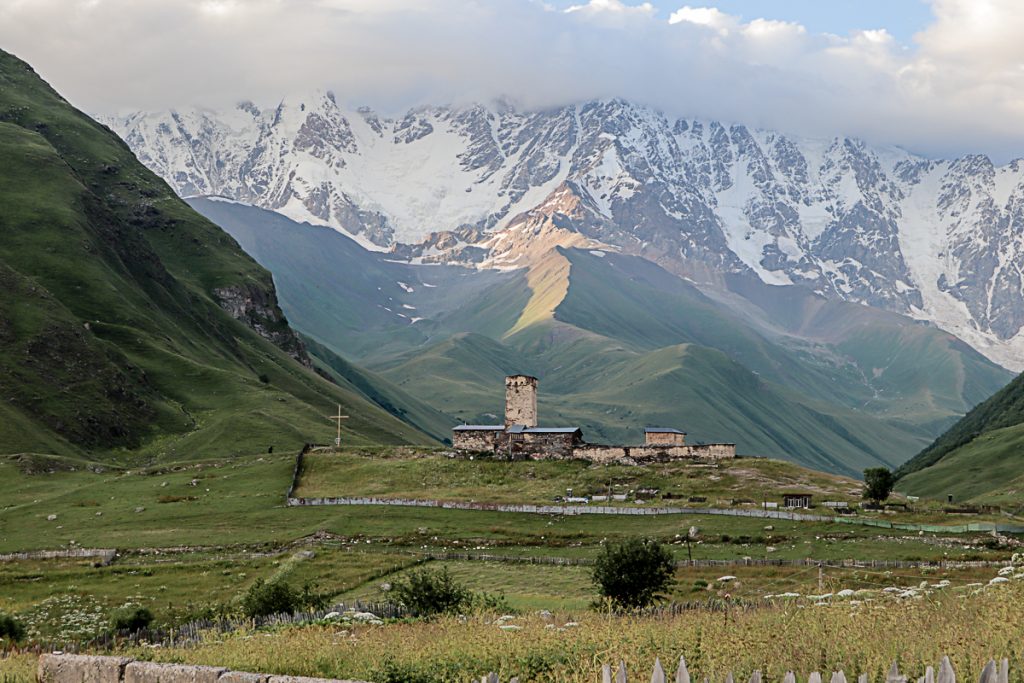 DSLR Cameras For Backpackers
Choosing a DSLR is intimidating. There are several different brands and within each brand are a bunch of different model numbers that make no sense until you have really studied them. I personally do not recommend buying a DSLR for travel unless you want to use the DSLR for something else.
For example, I purchased a Nikon D750 because I needed it for pet photography and it is able to get great action shots for dogs running. I would have loved to get the same capabilities with a mirrorless camera, but it would have been more expensive. Backpackers don't really need technology to capture an animal running at you.
If you decided to buy a DSLR, buy a cheaper one, knowing you can always upgrade later and keep your lenses.
Nikon D5500
Recommended by Verislav of Global Castaway
Nikon D5500 is the perfect backpackers DSLR. How come? All its features match the backpacker's idea of life and travel. This entry level Nikon is one of the smallest DSLRs out there, making it easy to carry around. It's not flashy thus making it less likely to get mugged, and It's not expensive so leaving it back in the hostel locker room won't be as terrifying as leaving a $4000 mirrorless Sony.
Don't be fooled by its size and price though. The D5500 has all the qualities that made Nikon a top brand in the industry.
24 megapixels sensor, 19 focus points, Wi-Fi, rotatable touchscreen display, and integrated flash are just some of the features this fantastic camera provides.
Combine it with the countless affordable Nikon lenses out there, and you have the perfect backpack camera set!
Canon 5D MkIII
Recommended by Stuart Forster of Go Eat Do
The Canon 5D MkIII is a DSLR. It's a great camera if you are into serious photography and want to combine backpacking with capturing insightful scenes of places that you visit.
The 5D MkIII has a metal body, meaning that it's a robust piece of kit. That's one of the reasons why many pros, including photojournalists, have used this camera. A newer model, the Canon 5D MkIV is available, meaning that the 5D MkIII can be picked up relatively inexpensively if you know where to look.
The auto-focus is responsive, making this a good choice for capturing wildlife and activities. The ISO range can be boosted to 102,400 meaning the camera can to be handheld even in relatively low light conditions. It's worth investing in quality lenses to use with this camera, which I've used while traveling on four of the world's continents, photographing people, food, wildlife and architecture in the process.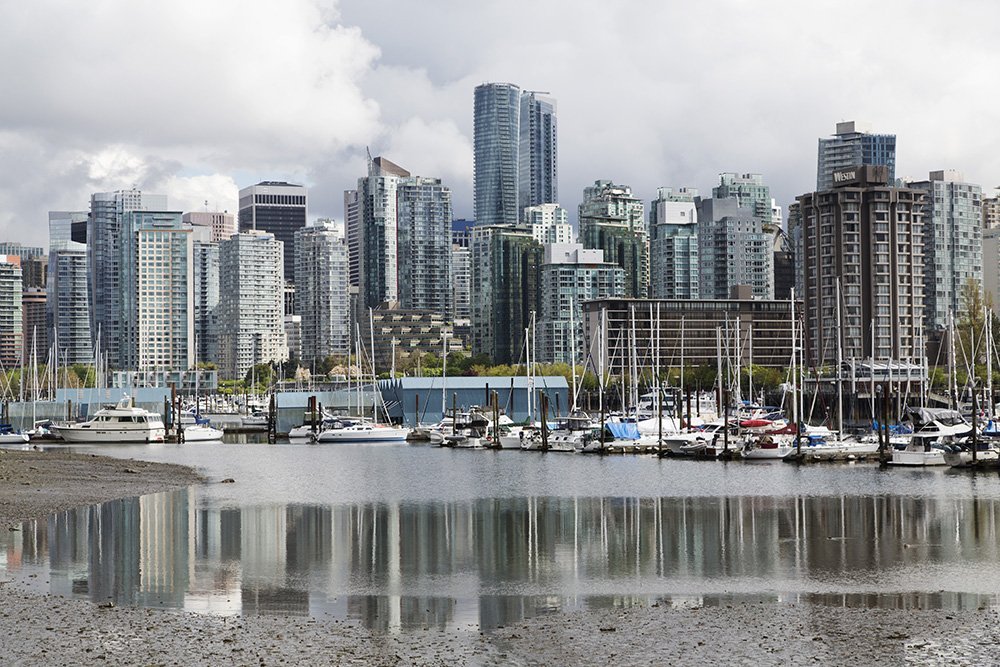 Nikon D3300
Recommended by Danni of Live in 10 Countries
The Nikon D3300 is the perfect choice if you're finally ready to put away your smartphone and start recording your trip in higher quality. It's a great starting point in the world of DSLRs, coming without too many bells and whistles. Yet you still have all the features you need and there are automated settings which will back you up as you get to grips with it.
It handles a range of conditions well and, though not super light, can be slung around your neck for a day as you go out exploring. It's also hardy and copes admirably with the jostling of a backpacker lifestyle. Not a game changer for advanced DSLR users, but this is a stand out option for anyone getting started.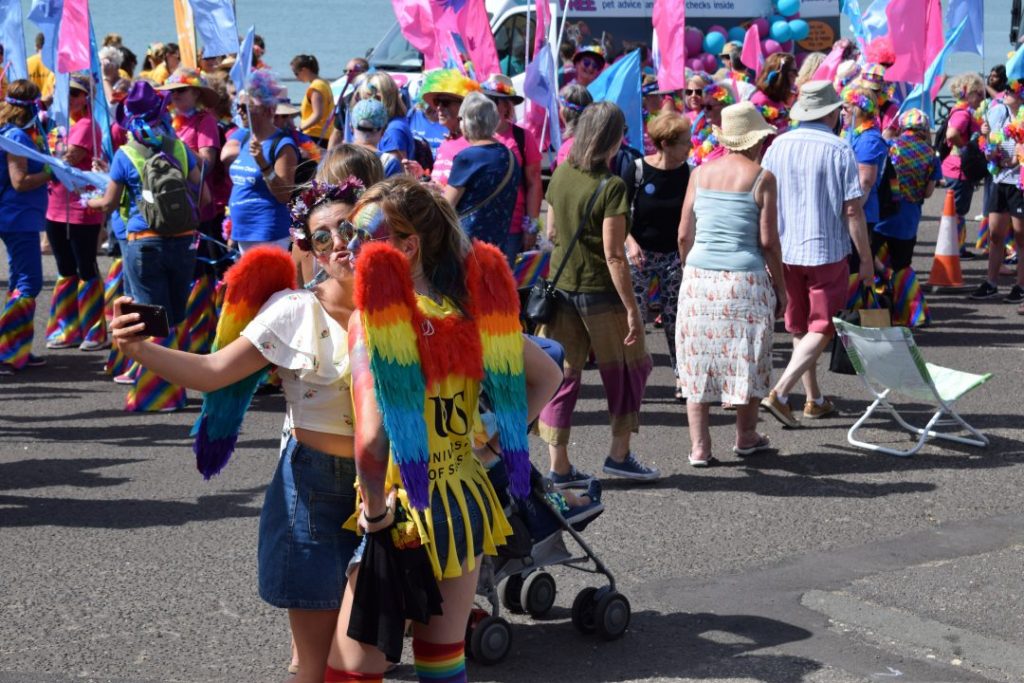 Canon D600
Recommended by Somnath of Travel Crusade
The best camera for an adventurous backpacker according to me is Canon D600.
I brought this camera last year for 50,000 cents with a normal lens and rechargeable batteries from an authorized Canon outlet. I switched over to Canon after reading reviews of this brand and its growing popularity. I made the switch from Nikon to Canon due to the market conditions and Canon's edge over Nikon in the last few years.The price ranges normally remain the same but Canon models are durable with extended warranty features available over Nikon.
Canon lenses are good for nature and landscape photography due to its aperture and various lenses available to shoot long distant objects which are far away from the human standpoint.There have been marked improvements in capturing photography using Canon over other models and I have observed the same while shooting nature photography images. There have been improvements in the photography image especially while shooting long distant objects. For a backpacker, I would advise to chose Canon over other cameras as this is the best camera for taking nature photography images.
Action Cameras for Backpackers
One other option for backpackers is an action camera. These are great if you need something waterproof or if you are doing something where you need to be hands-free.
GoPro Hero 5
Recommended by Amy Chung of Family Globetrotters
The GoPro Hero 5 is by far the best investment we have ever made when it comes to cameras and as frequent and adventure travelers, we also have a point and shoot, high-end mirrorless as well as a DLSR. It is incredible what a compact 38 x 38 x 36 mm camera can do and by sheer size alone, it is ideal for backpackers.
The GoPro Hero 5 comes with some fantastic features. It can transform all images into video simply through your smartphone app. No fancy computers or laptops required, which becomes a real space saver. It features hands-free voice control, so you can take video and photos just through voice command. Particularly useful if you're quite the adventurer like us and your hands are too busy to manipulate the camera e.g. when your rock climbing, skiing, kayaking etc…
You can edit your images on the camera itself before exporting, it is waterproof up to 33m of 10 ft without a housing and it possesses advanced video stabilization which is great for any action footage.
The accessories you can buy to accompany the GoPro to suit your needs is extensive. It is highly durable and the only camera I literally throw in my bag wherever I go, and it is easy to use and not a technically difficult camera to master. A one-button control is all you need. For those who require the best images possible, the GoPro Hero 5 can shoot in RAW.
If you are looking for only one camera to accompany you on your travels, this is your one-stop shop. Affordable, compact, durable and easy to use.