Lakes, forests, and mountains: these three simple words can describe the Lake District, located in North West England. It is an extraordinary place for literature lovers as William Wordsworth, Beatrix Potter, and John Ruskin created their masterpieces here.
This UNESCO World Heritage Site has a lot to offer to everyone, starting from sports enthusiasts, to outdoor adventure seekers, and solitude amateurs. Animal lovers can enjoy spectacular fauna, which can be met in the mountains, valleys, and even right next to your lodge.
Immerse in nature while admiring breathtaking views, or enjoying a rural area in one of the best cabins in the Lake District for a weekend getaway or a longer itinerary.
Stylish Cosy Lodge in the Grizedale Forest Area
Immerse in nature while staying in this stylish lodge. This cabin can host up to six people and is perfect for those who value privacy. The place is isolated, but you can get to the nearest village with a pub in 5 minutes by car.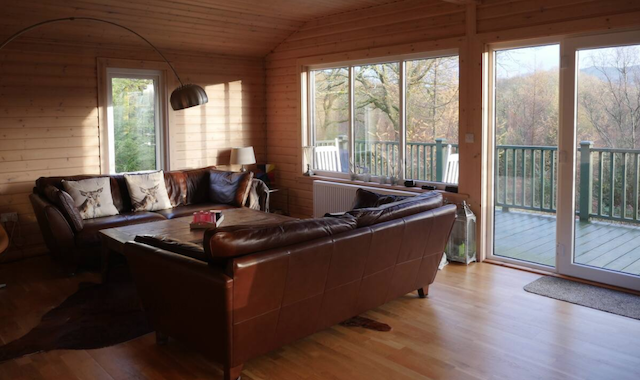 Enjoy a nicely designed living room and spacious decking from which you can admire the natural surroundings. If you are lucky, you might see deer passing by.
Ghyll Pool Log Cabin in Skelwith Bridge
If you are looking for a peaceful retreat, this cabin is a perfect choice. It is a part of the Neaum Crag complex and is overlooking the entrance to Langdale Valley. You can enjoy a splendid view from the decking area surrounded by old, branchy trees.
The kitchen creates one cosy space with the living room. There are two bedrooms with master beds, and up to four guests are allowed. In the communal area of Neaum Crag, you can use the swimming pool, table tennis and coin-operated washing machine. If you want something extra to relax, for a small fee, you can use the sauna.
Romantic And Unique Woodcutters Cabin in Cumbria
This gingerbread-like cabin is a perfect choice for a couple who are looking for a romantic escape. Woodcutters cabin is a glamping spot, where you can enjoy amenities such as a hot tub, but you should have your own bedclothes and cosmetics.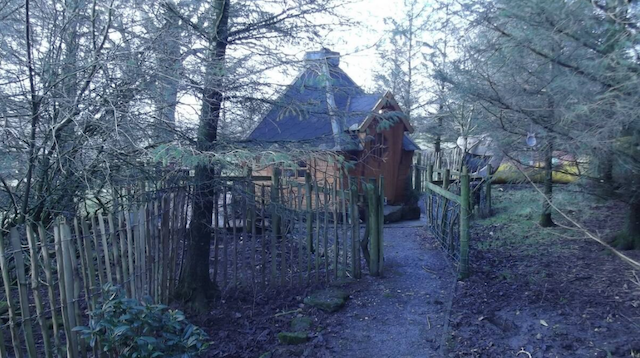 You can make tea on the woodburning stove or prepare a hot meal in the oven. Thanks to your own bathroom, you can enjoy your privacy. While sitting on the deck, be ready to meet local animals: miniature sheep, Kiki the micro pig, dogs, and much more.
Lakeland Lodge in Gatebeck
Experience a rural retreat while staying in this wooden lodge with a stunning view. This cabin can host up to four people, and it's perfect for couples or small families.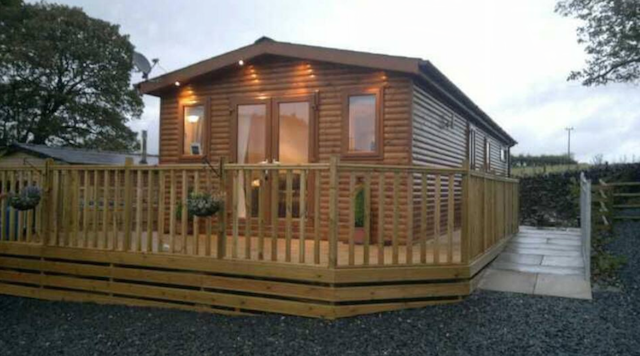 A fully equipped kitchen and comfortable living room give a feeling of a home away from home. You can rest in the lounge area with a TV and electric fireplace. From this place, you can quickly get to all the main spots in the Lake District, but it is also in a perfect location for when you would like to enjoy the less crowded Yorkshire Dales and Lancashire coast.
Peasecroft – Romantic Cabin for Two in Cumbria
Enjoy your loved one in this beautiful love nest. It is located in a meadow on the side of the mountains. This convened wooden coach house has everything you need to enjoy a calm and romantic escape.
It looks small, but the interior is very spacious thanks to the open living area connected with the kitchen. Comfortable armchairs that are facing French windows are a perfect spot to admire the sunset. A cozy mezzanine bedroom has everything you need for a relaxing and tender time.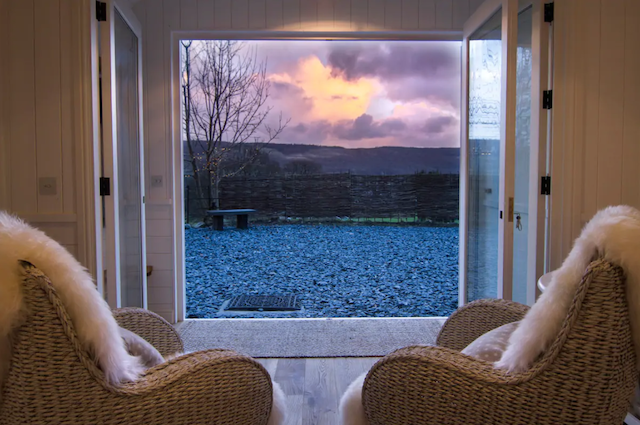 Peasecroft is not only stylish but also cozy. While staying there, you can enjoy a Hypnos mattress, Nespresso coffee machine, The White Company lines, Sophie Conran cookery, and Bose sound.
Shepherd's Hut in High Borrans
Looking for a rural area where you can relax and enjoy nature? Shepherd's Hut, located at High Borrans Farm can host up to two guests, so it's perfect for a couple of escapes or when you are looking for a solitary getaway.
It might seem small from the outside, but this cabin has everything you need: a comfortable king-size bed, equipped kitchen, and a private bathroom with shower. A wicker couch faces double patio doors through which you can enjoy some sun. There is also a small outside area with garden furniture where you can enjoy your meals in the fresh air.
Silverdale 21 South Lakeland Leisure Village
This cabin is located in the Lakeland Leisure Village complex, and it's a perfect place for family vacations. Experience beautiful scenery with all the comforts of home.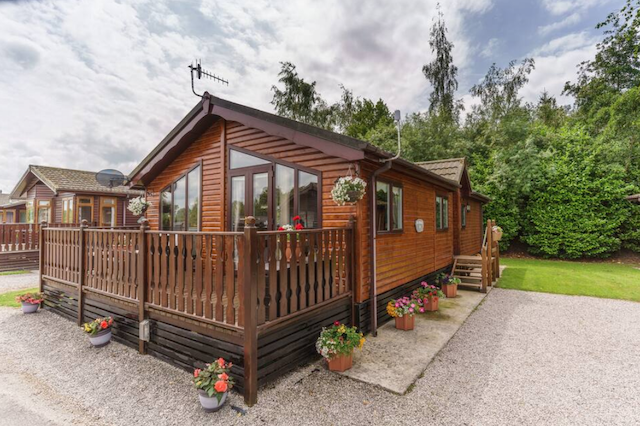 You can cook your meals in a fully equipped kitchen or visit a restaurant with tasty meals and an outside area overlooking the lake. You can use a communal swimming pool and gym. On a rainy day or lazy evening, you can enjoy a spacious living room area with comfortable couches, TV with access to Netflix, and an electric fireplace.
Badger's Way Lodge in Cumbria
Enjoy wildlife in a comfortable lodge. This place has central heating, so it's perfect for both winter and summer escapes. You can enjoy an open dining room and lounge area with a large TV and access to Netflix and many channels. The large decking is facing south so you can enjoy the sun there for long hours.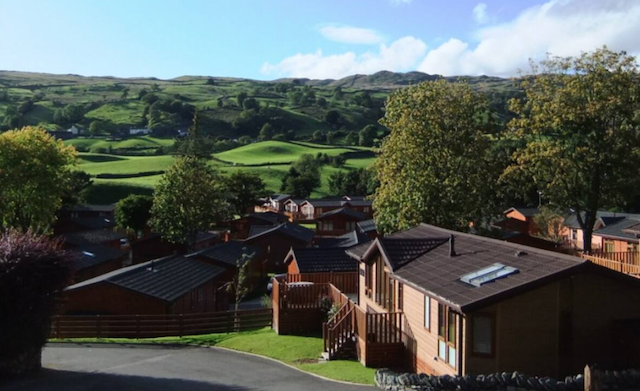 Deer and wild birds are daily guests in this area, so you might see them during your stay. Badgers are the main attraction here as they come to the cabin every evening to eat some food.
Forest Pines Lodge in Bowness
If you are looking for a perfect place to stay with family or friends, Forest Pines Lodge is the right choice. It can host up to six guests and has a spacious living and dining room area that opens to a fully equipped kitchen.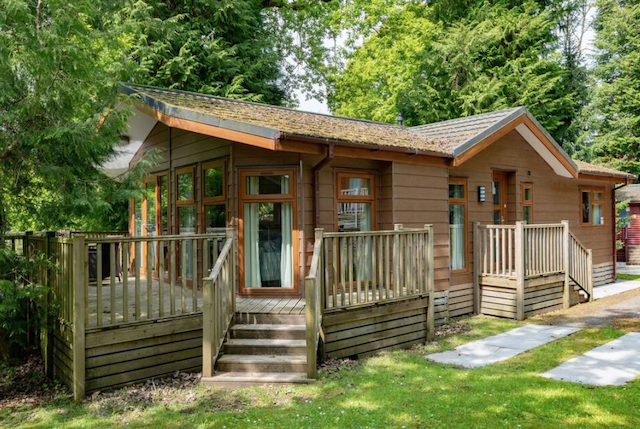 The outside sitting area is a perfect place to immerse in nature while eating, drinking, or simply relaxing. A park with mature trees that surround this place gives a feeling of seclusion, but Bowness-on-Windermere, with shops, cafes and restaurants, is just a few yards away.
Contemporary Retreat in Cumbria
This cabin is a perfect place for those who are looking for a comfortable escape in style. Contemporary Retreat has an open plan, fully equipped kitchen, an open lounge with comfortable couches, and a TV with Netflix. As it has two bedrooms, it's a perfect choice for up to four people.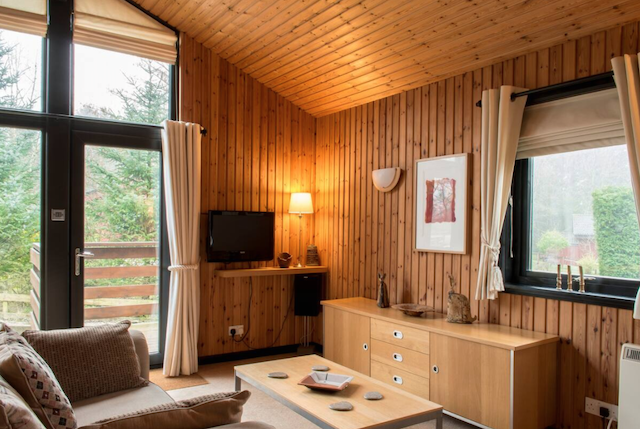 Beautiful interior design gives a feeling of cosiness and style. To feel fully comfortable, almost like at home, you get access to the Wi-Fi. If you want to reconnect with nature, you can observe the wildlife from the south-facing decked balcony.
The Duck Hut in Selside
Get a taste of a fisherman's life while staying in the Duck Hut. This rustic cabin is located just on the edge of the fishing lake. Surrounded by beautiful scenery, it is a perfect place to escape with friends as it hosts up to six people.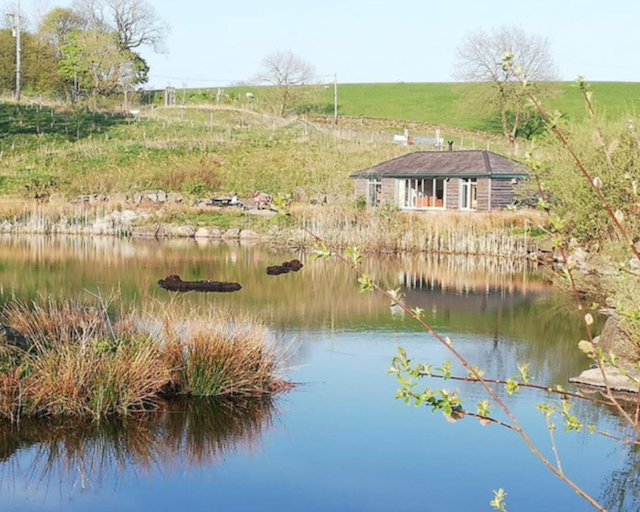 Open sitting/dining kitchen area is spacious yet comfortable. The fisherman's hut has a bathroom with a sink, toilet, and a pushbutton shower. On cold days, enjoy the view of the lake through the big windows in the comfort of the warm room with a wooden stove.
Blackberry Landing in Newland
Stay in this cabin to admire panoramic views of rural Cumbria. Blackberry Landing has a gorgeous interior design with a beautifully crafted oak frame. Attention to detail makes this place very unique and perfect for people who love cabins with style.
One big double bed and two single bunks are perfect for a family with kids. The open space leisure area has two comfortable couches and a fireplace. A small veranda and outside sitting area are excellent spots to drink morning coffee and enjoy serene surroundings.
High Borrans, Grove in Windermere
Savor rural surroundings while staying in a modern and stylish cabin. It is a one-bedroom lodge, perfect for romantic escapes. The open plan lounge, kitchen, and dining area is an excellent place to unwind after a day of hiking or to simply enjoy your company.
Big floor windows with a view of the fields give this place a bright and spacious feeling. A huge front deck is an ideal place to cherish the moment and enjoy food or coffee. You can experience an idyllic retreat while being close to Windermere city.