Tennessee is home to several popular cities, including Nashville and Memphis. Both cities have a lot to offer, including vibrant live music, delicious Southern cooking, and plenty to do.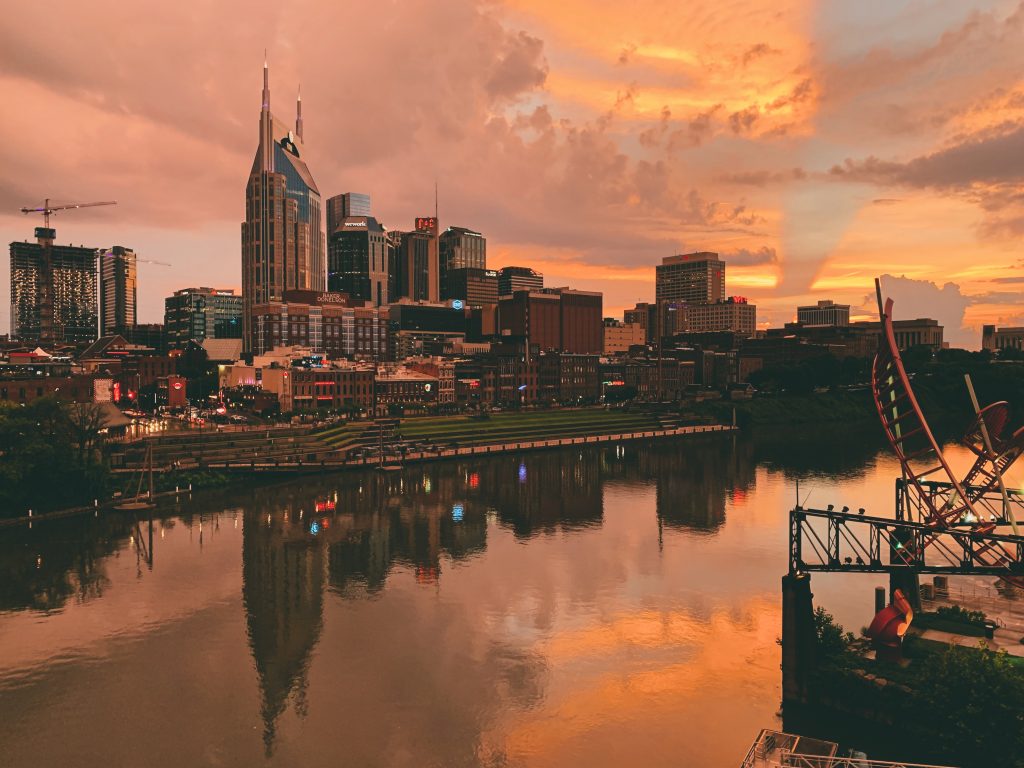 You may wonder, is Nashville better than Memphis? There isn't a clear cut answer to this question; it depends on what you're looking for. In this article we'll compare Nashville vs. Memphis so you can decide which city is better for you.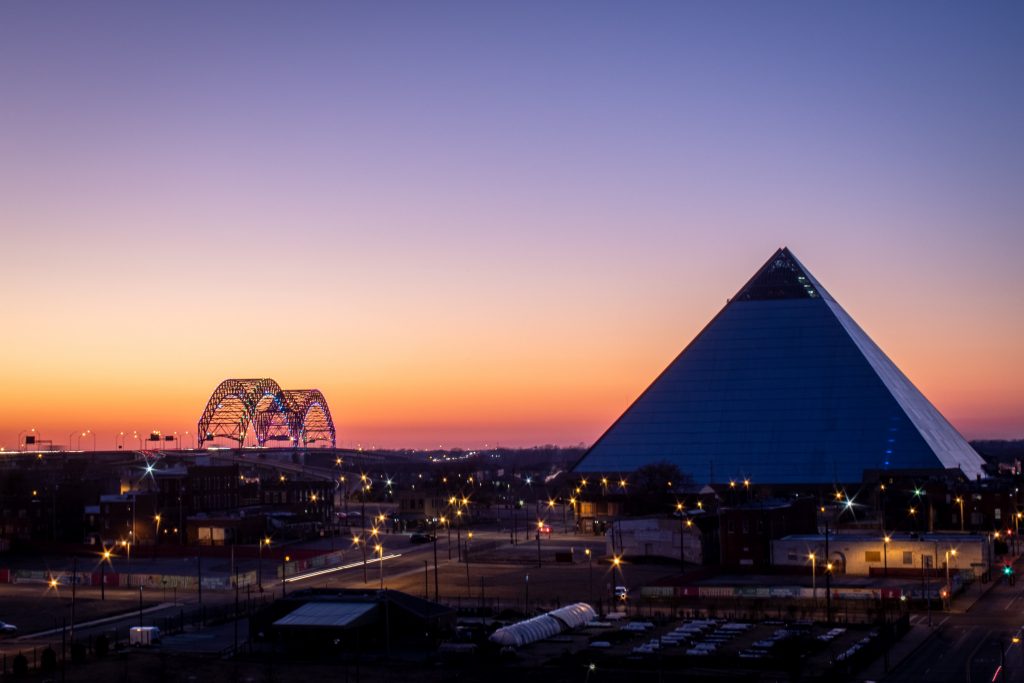 Memphis vs. Nashville: Overview
Both are charming Southern cities, but they have very definite differences. Memphis is easier to get around, as it is a smaller city. Nashville is bigger and more spread out. Neither city has a very good public transportation system, so you'll need to have a car if you want to explore beyond the area in which you're staying.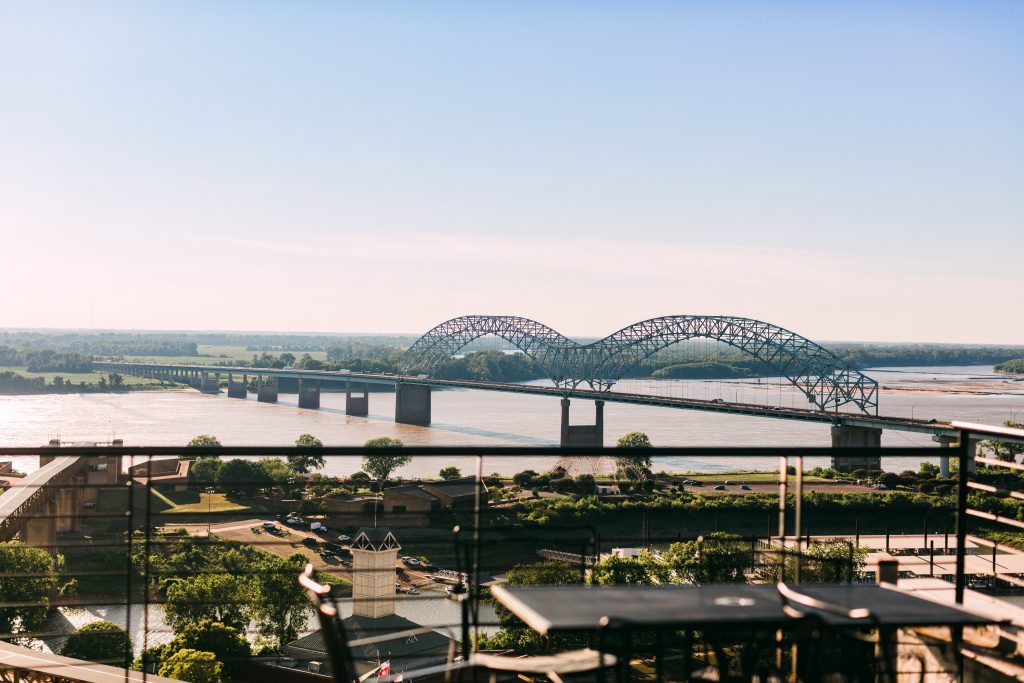 Both Memphis and Nashville are set on a river, although they are in different parts of the state. Memphis is on the Mississippi River at the southern edge of Tennessee, where it meets the state of Mississippi. Nashville is on the Cumberland River, in the center of the state. While both cities are hot and humid in the summer, Nashville is slightly cooler, and can get a good bit colder in the winter.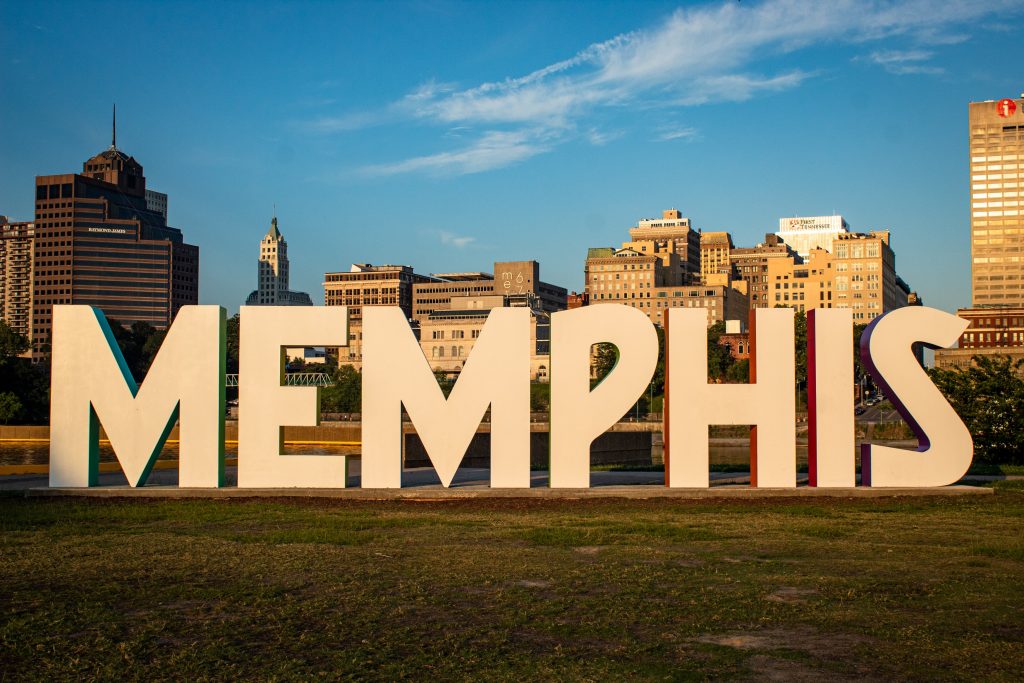 Memphis is more lowkey than Nashville, while Nashville can feel more touristy. Is Nashville cheaper than Memphis? No; Memphis is less expensive than Nashville. There are a lot more upscale shops and boutiques in Nashville than in Memphis.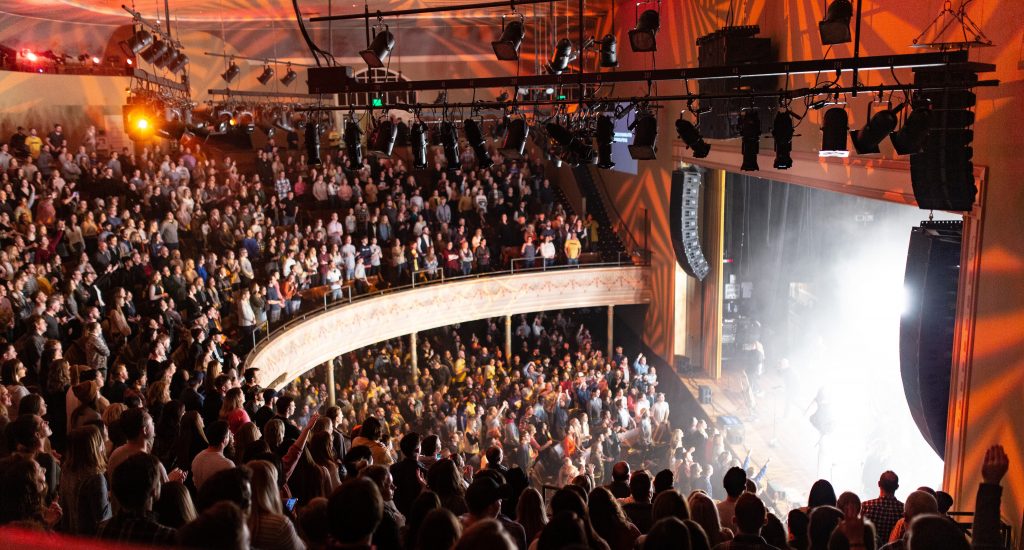 Nashville vs. Memphis: Music
Both cities have thriving and famous music scenes, but they are different. "Music City" Nashville is the home of country music and is also a major center for contemporary Christian and pop artists, while Memphis is the birthplace of the blues and is also known for rock and R&B music.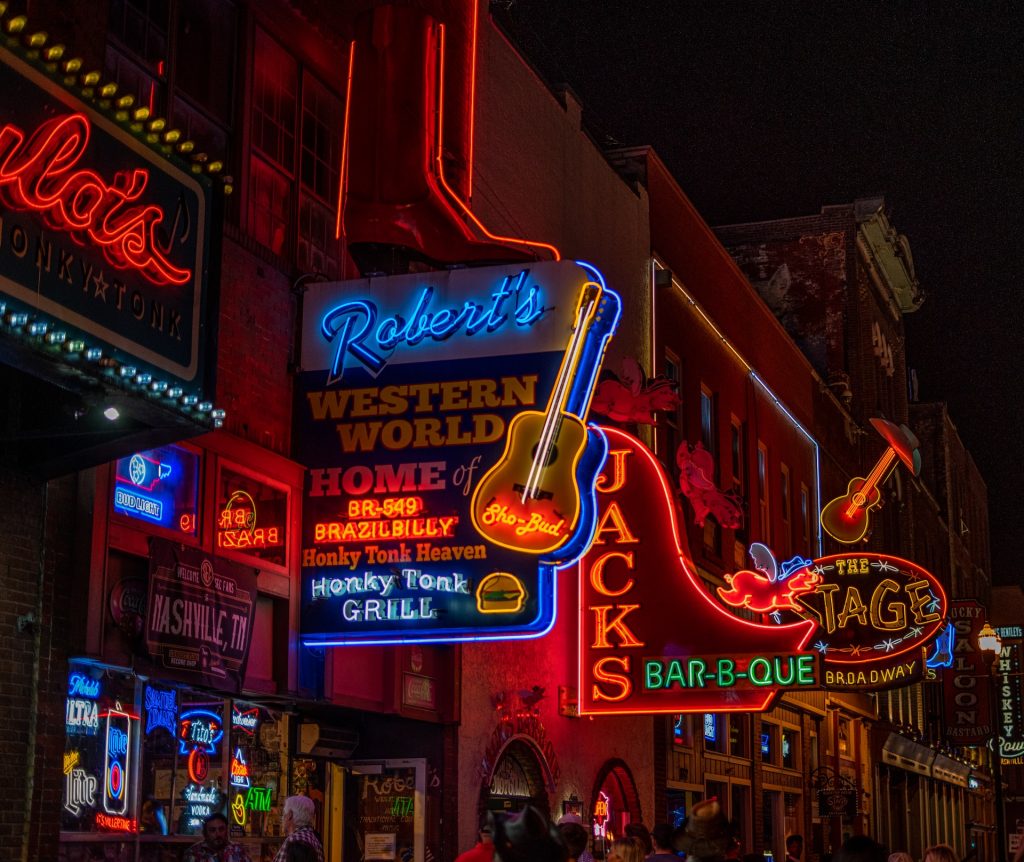 In addition to country and Christian music, you can hear all sorts of genres in Nashville, from classical to bluegrass to rock to punk. The best places to hear live music in Nashville are the Grand Ole Opry, the Ryman Auditorium, Schermerhorn Symphony Center, the Bluebird Café, Robert's Western World, the Listening Room Café, the Station Inn, 3rd & Lindsley Bar & Grill, the Basement East, the Basement, Cannery Ballroom, The High Watt, Mercy Lounge, Ascend Amphitheater, and the War Memorial Auditorium.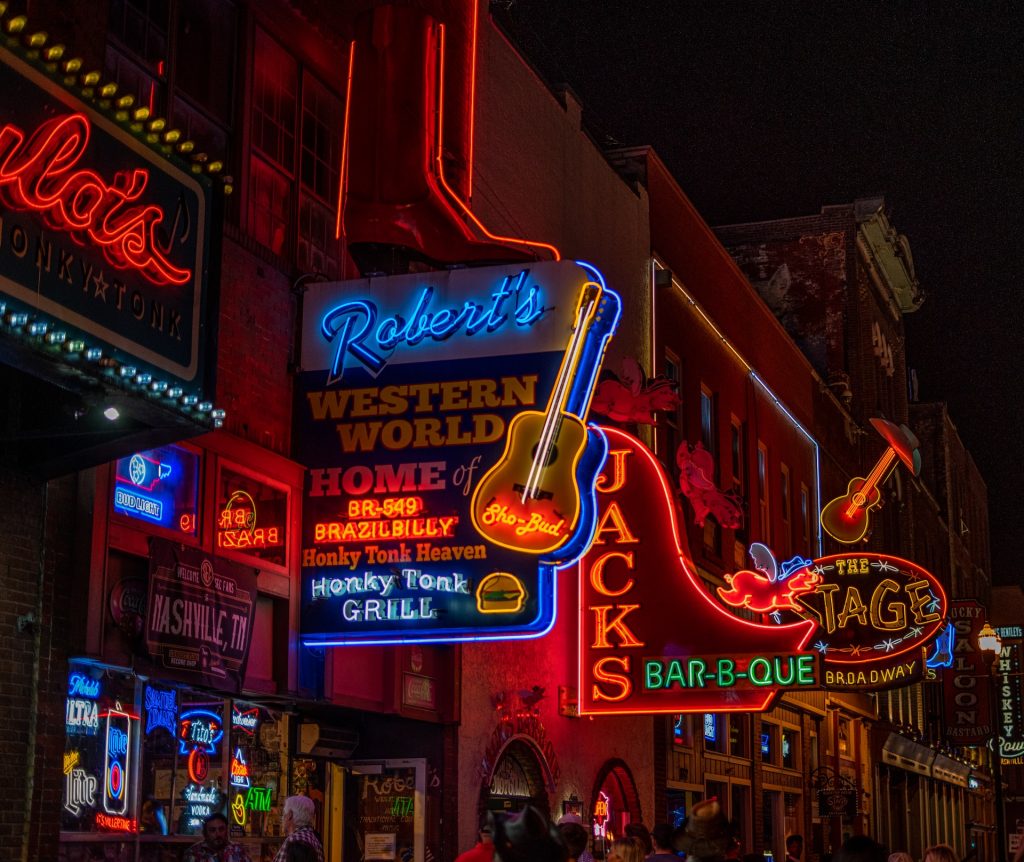 Memphis also offers a variety of music in addition to blues, rock, and R&B. Some of the best music venues in Memphis are B.B. King's Blues Club, Rum Boogie Café, SugaShack, South Main Sounds, Lafayette's Music Room, Zebra Lounge, Growlers, The HiTone, Crosstown Theater, Green Room, Wild Bill's, B-Side, Bar DKDC, Graceland's Soundstage, Hernando's Hide-A-Way, Neil's Music Room, Brookhaven Pub, The Bluff, The Cove, the Orpheum Theatre, the FedEx Forum, Halloran Center, Cannon Center for the Performing Arts, W.C. Handy Park, Radians Amphitheater, Overton Park Shell, The Grove at GPAC, Railgarten, and Loflin Yard.
Nashville vs. Memphis: Things to Do
Memphis is home to the National Civil Rights Museum, which is located at the motel where Martin Luther King Jr. was assassinated. One of the most famous Memphis attractions is Graceland, Elvis' home that is now an amazing museum of his life and music. Or, wander down Beale Street for a variety of live music venues and fun restaurants and bars. For something unique, head to the classic Peabody Hotel and watch the "march of the ducks" each day at 11 a.m. and 5 p.m.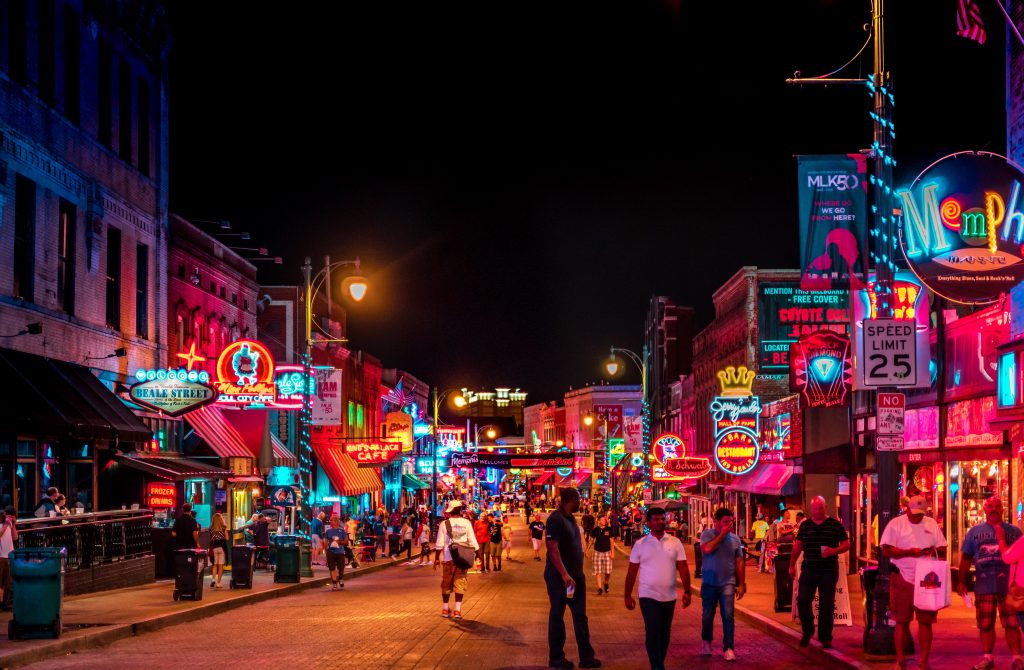 In Memphis you can also visit Sun Studios, Memphis Rock'n'Roll Museum, Memphis Botanic Gardens, Overton Park, Memphis Pyramid, the Tennessee State Museum, the Hermitage, The Orpheum, the Memphis Brooks Museum of Art, Shelby Farms Park, Tom Lee Park, the Memphis Zoo, the Metal Museum, and the Belz Museum of Asian and Judaic Art.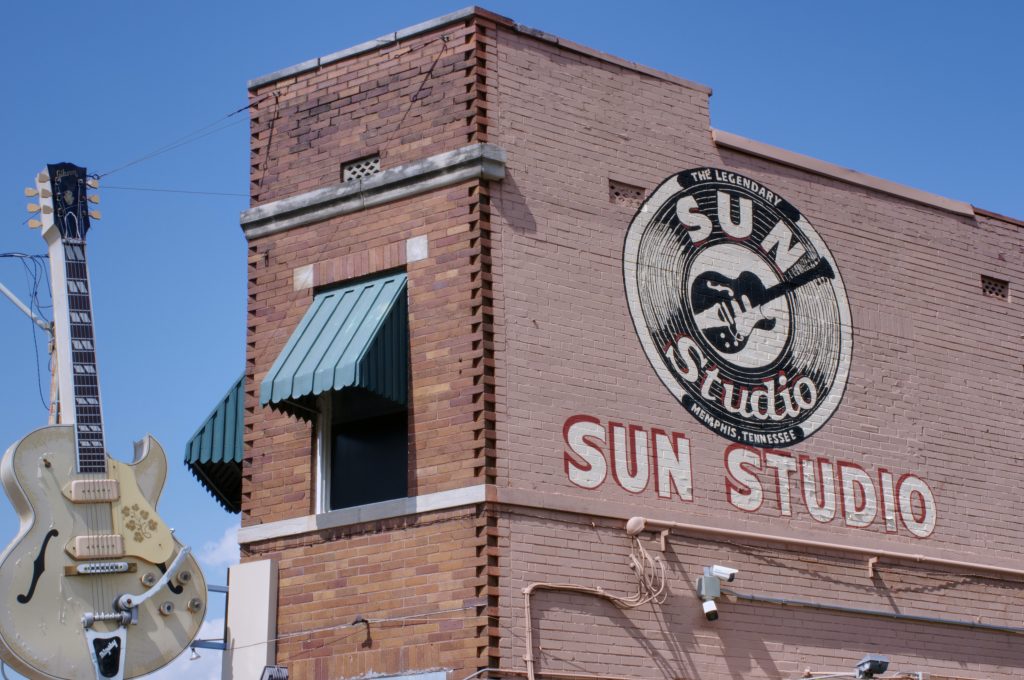 Nashville has the Grand Ole Opry, the Country Music Hall of Fame, the Ryman Auditorium, Music Row, the Nashville Zoo, the Frist Museum of Art, the National Museum of African-American Art, the Parthenon in Centennial Park, Cheekwood Gardens, Percy Warner Park, the Johnny Cash Museum, and Opryland.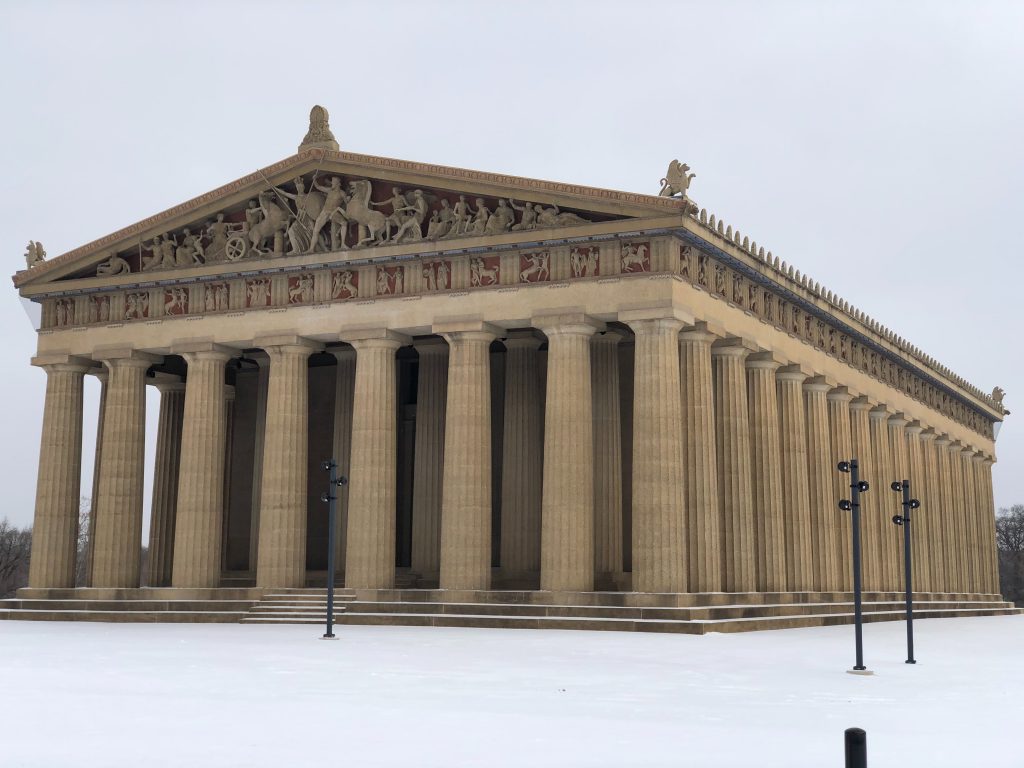 At night in Nashville, head to one of many live music venues, including "honky tonks" playing country music as well as other clubs with different genres. Nashville has lots of swanky rooftop bars as well.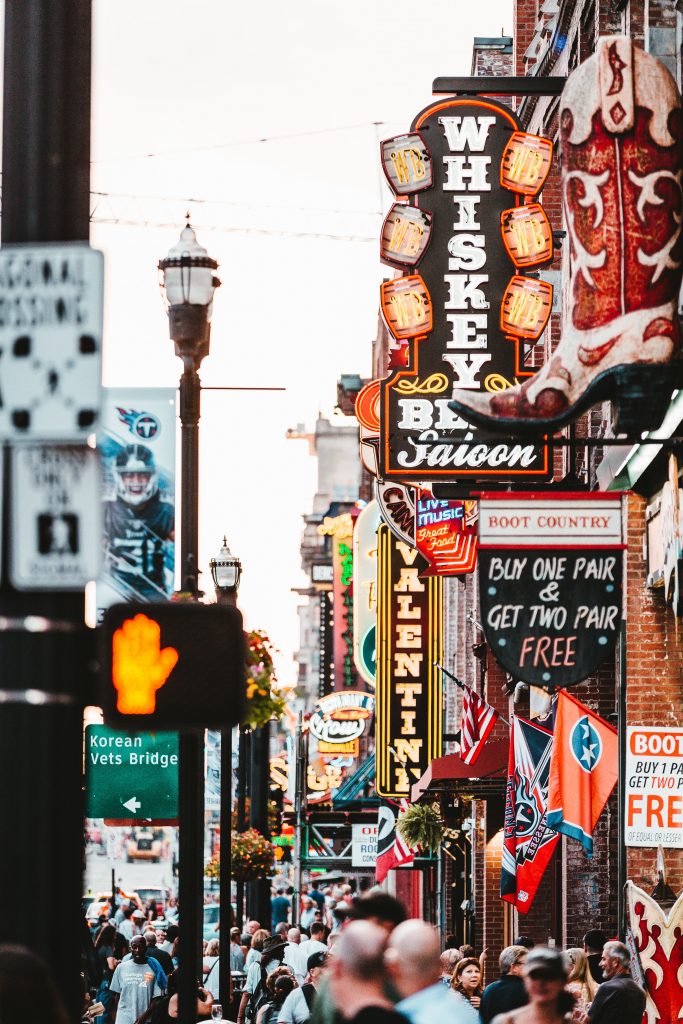 Nashville vs. Memphis: Food
Is Memphis or Nashville better for food? Both cities have supporters who claim their food is the best, but this is an area of personal preference. Each city offers delicious Southern cooking as well as a range of different cuisines, and both cities have plenty of fine dining restaurants in addition to casual places.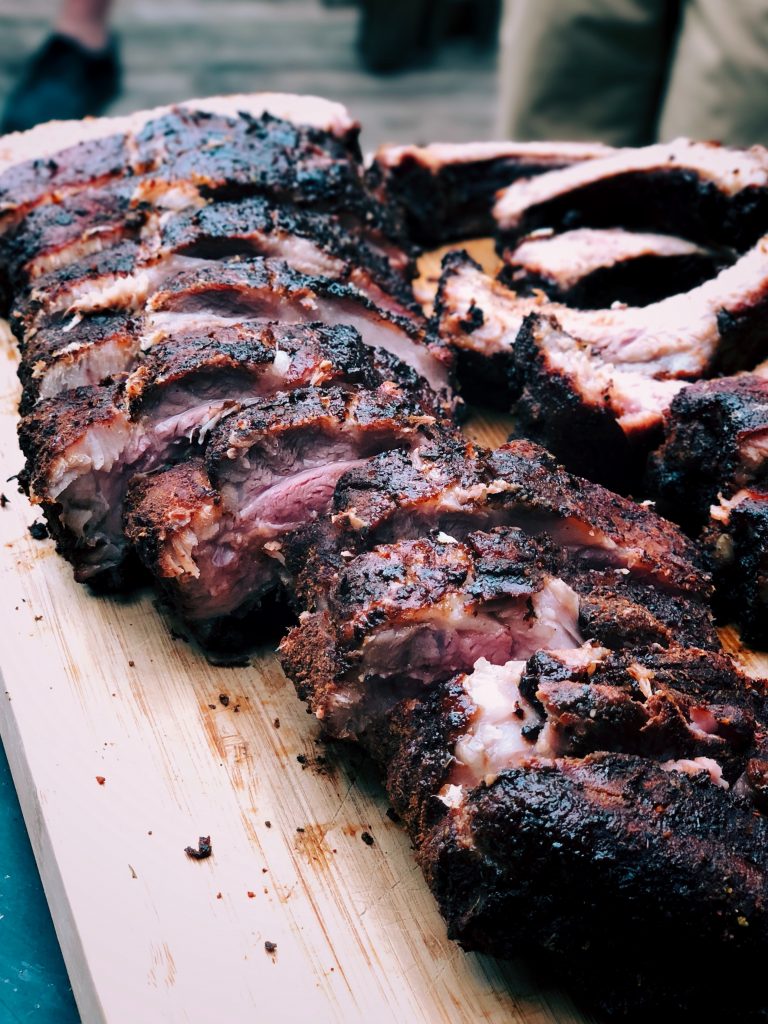 One of the biggest arguments is over Nashville vs. Memphis bbq. Memphis is more known for its barbecue ribs, while Nashville specializes in bbq pulled pork, but both have excellent barbecue options. Nashville's hot chicken is a local specialty that has become popular throughout the South.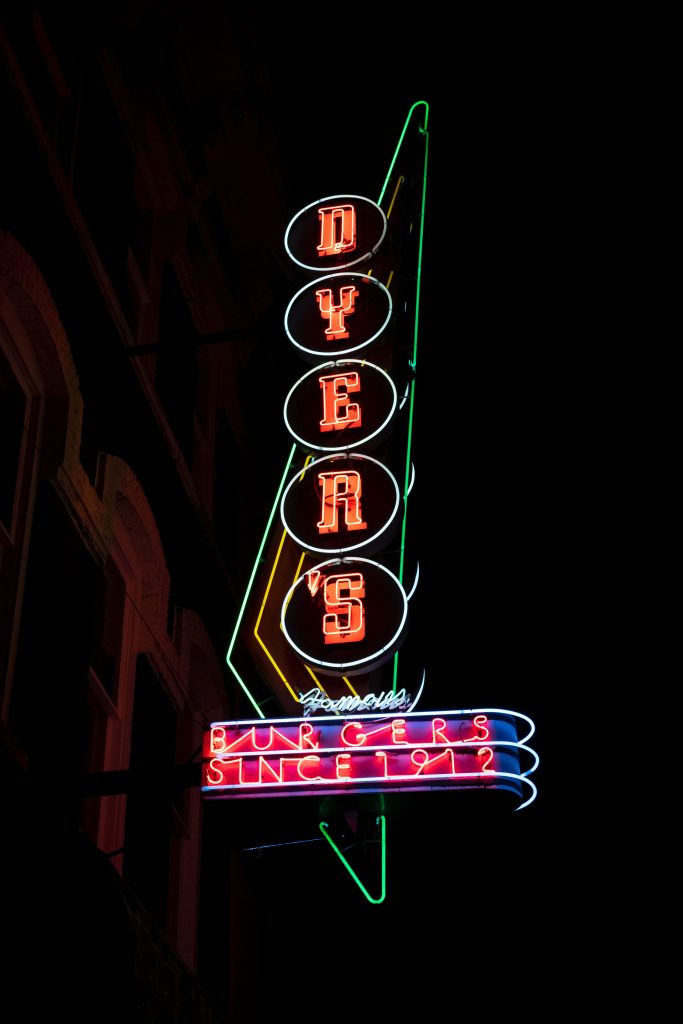 Top classic spots to eat in Memphis are Arcade Restaurant, Central BBQ, Cozy Corner BBQ, Charlie Vergos' Rendezvous, Alcenia's, Gus's Fried Chicken, Gibson's Donuts, and Dyer's. Some of the best romantic restaurants in Memphis are Chez Philippe in the Peabody Hotel, Restaurant Iris, Supper Club on 2md, Erling Jensen, Folk's Folly Prime Steakhouse, ACRE, Southern Social, Itta Bena, and Flight Restaurant and Wine Bar.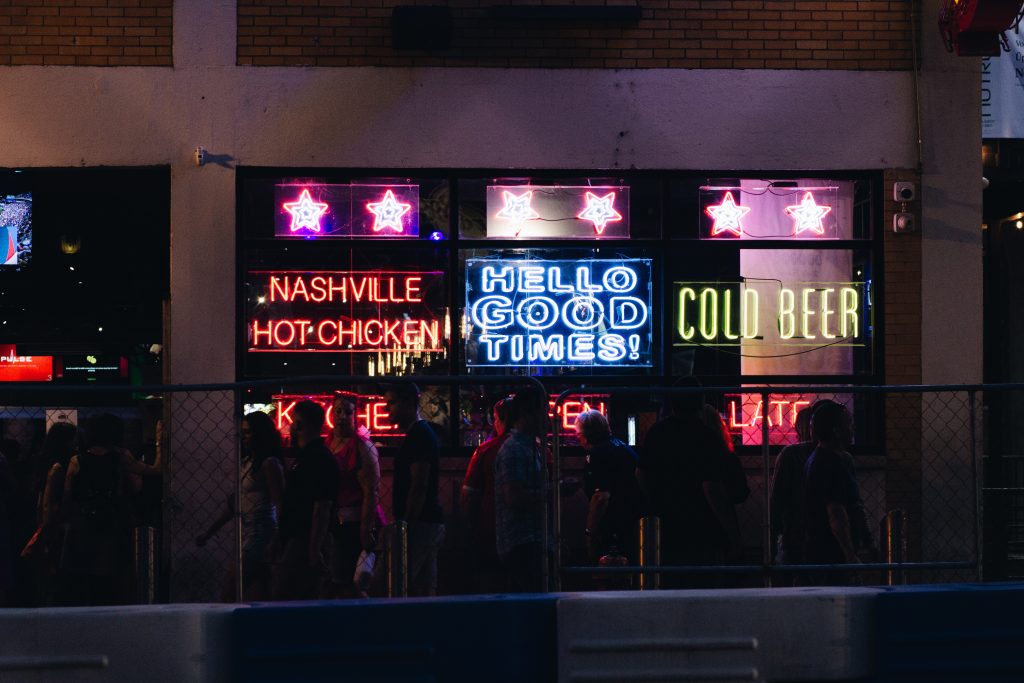 Don't-miss local restaurants in Nashville include The Loveless Café, Wendell Smith Restaurant, Swett's, Brown's Diner, Varallo's Restaurant, Prince's Hot Chicken Shack South, Bobbie's Dairy Dip, and Elliston Place Soda Shop. Some of the most romantic Nashville restaurants are Giovanni Ristorante, Drusi & Darr, Park Café, Miel, Lola, 5th & Taylor, The Continental, 12/30 Club, and Bourbon Steak.
Nashville vs. Memphis: Day Trips
Both Nashville and Memphis have interesting opportunities for day trips nearby. From Memphis you can follow the Natchez Trace Parkway or the Mississippi Blues Trail. You can also visit Little Rock, Arkansas, or Elvis Presley's birthplace in Tupelo.
From Nashville you can explore the towns of Lynchburg, Columbia, and Franklin, Tennessee, or Mammoth Cave and Bowling Green, Kentucky.
Memphis vs. Nashville: Where to Stay
Both cities have a variety of accommodations choices, from classic old hotels to hip new boutique spots. There are also plenty of vacation rentals available on sites like VRBO and AirBnB.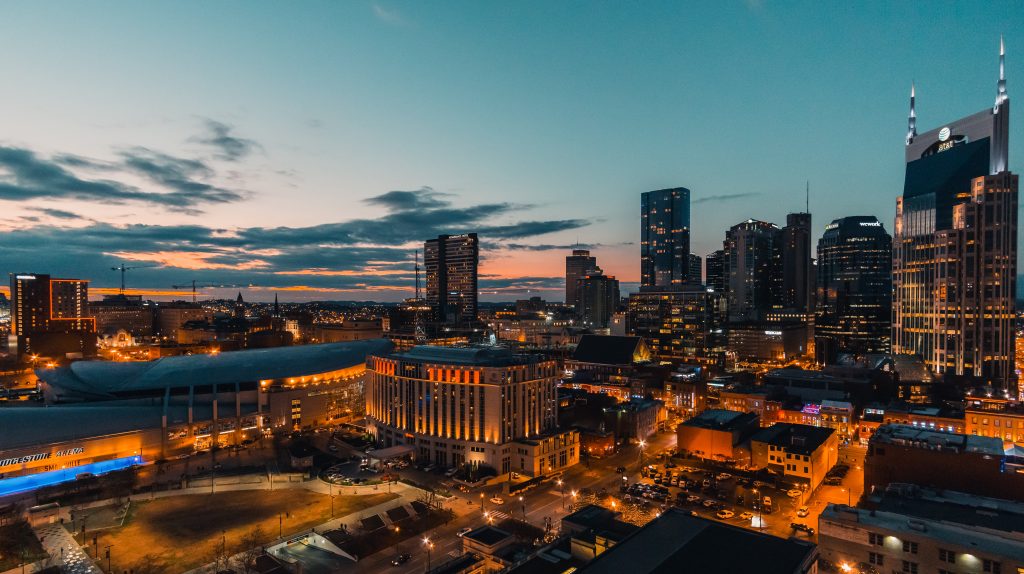 Since neither Memphis nor Nashville is in the mountains, cabins in these cities will have a forested feel but not much elevation. (If you're looking for mountain cabins in Tennessee, check out Gatlinburg or Pigeon Forge.)
One of the nicest hotels in Memphis is The Peabody. If you prefer a boutique hotel, some of the best choices are ARRIVE, Central Station Hotel, River Inn of Harbor Town, and Hotel Napoleon. The James Lee House is a gorgeous historic B&B.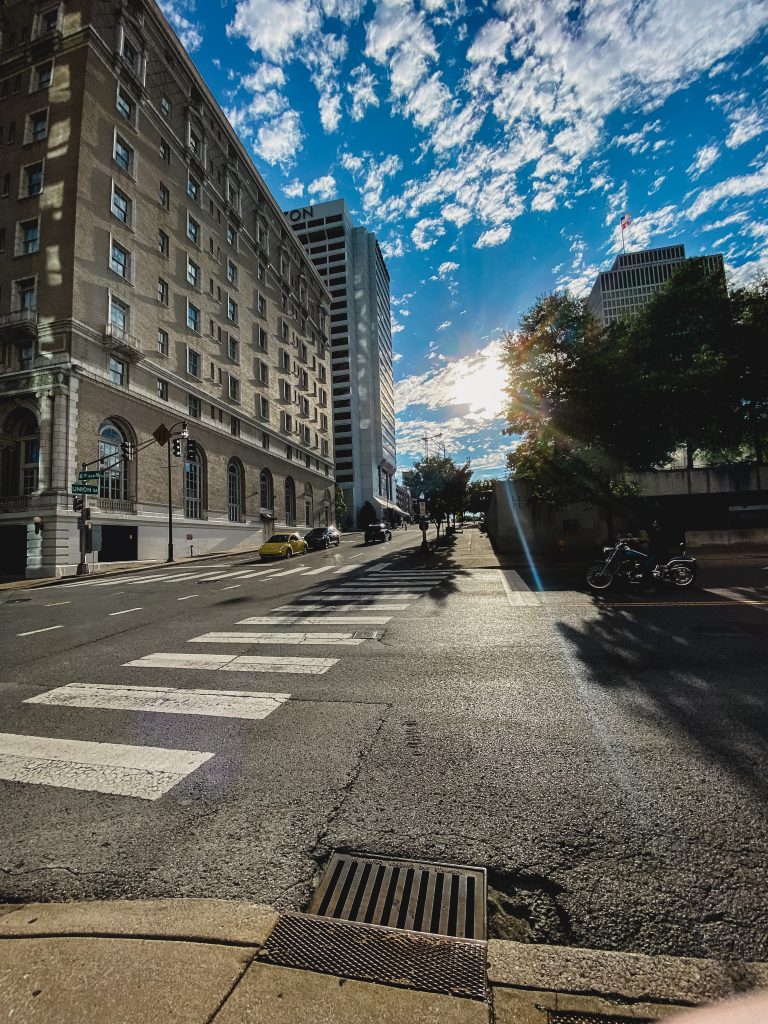 In Nashville, The Hermitage is where celebrities choose to stay. For a fun party atmosphere, try Virgin Hotels Nashville. Noelle is a romantic boutique hotel. Other romantic hotels in Nashville are The 121 Hotel, the Belle Air Mansion and Inn, the Thompson Nashville, the Holston House, and the Union Station Hotel Nashville.