Set in the Sierra Blanca mountain range, Ruidoso is a gorgeous village in New Mexico and the perfect destination if you are looking for great recreation.
From top-rated golf courses, horseback riding sessions, hiking, and skiing to high altitude bicycling and motorcycle rallies, there are plenty of activities to bring outdoorsy people thrills and relaxation. All these are enhanced by the magnificent mountain views and the beautiful and cozy cabins available.
If you want to have a memorable escape when visiting Ruidoso, continue reading this article and learn about some of the best cabins to relax and connect with nature during your stay.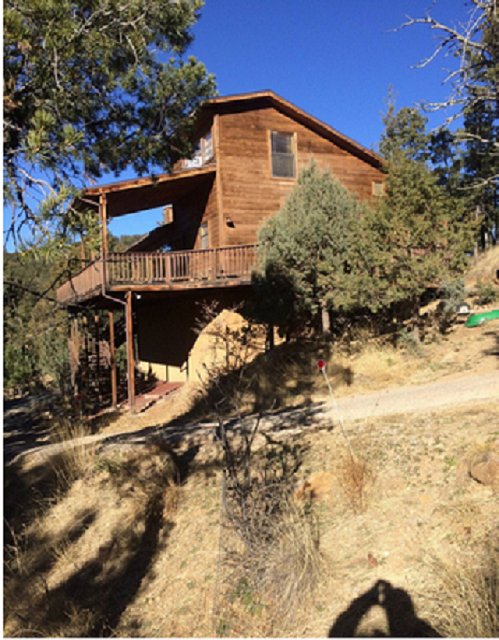 The Perk Canyon Cabin
Set on 3+ acres of natural beauty and offering superb mountain views, Perk Canyon Hidden Acres promises guests adventure and relaxation. With a well-equipped kitchen and each bedroom welcoming you with a king bed and attached bathroom, this cabin offers privacy, relaxation, and comfort.
Whether you prefer to spend your days hanging out on the deck or you can't wait to explore the surroundings, your stay here will bring you the real escapade in the mountains. Also, starting at your front door, you can enjoy a hike up the back hill and into Lincoln National Forest.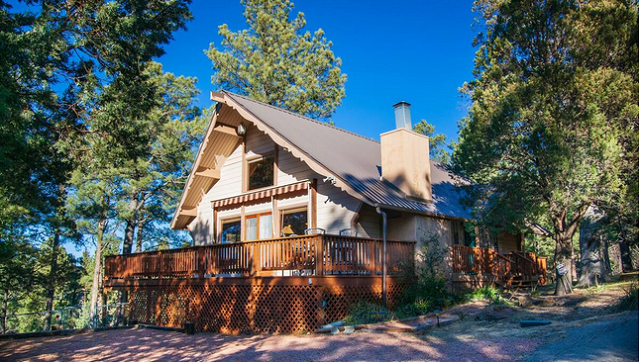 The Moon Mountain Chalet
Beautifully located next to the Moon Mountain Recreational Area, in a superb, tranquil spot, Moon Mountain Chalet is the perfect choice if you travel with your whole family. Even your pets are very welcomed at this cozy cedar cabin.
With two bedrooms and a capacity of up to six guests, this home away from home also awaits guests with a pool table, a lovely deck that overlooks the yard, and a grill. Hikers and nature enthusiasts will be glad to know that Moon Mountain, a delightful public area of more than 600 acres of natural beauty, is right next door.
The Ruidoso Red Cabin
Located in a tranquil, secluded spot, the newly renovated Ruidoso Red Cabin awaits you with a superb design, big windows that allow you to admire the nature from its every corner, and a brand new deck that promises serene moments and the chance to see grazing deer and elk wandering through the valley.
The cabin has three cozy bedrooms, two bathrooms, a well-equipped open kitchen, and a beautifully decorated dining and living area. The warm decor and lavish amenities, together with the gorgeous surroundings, will make your stay at Ruidoso Red Cabin memorable.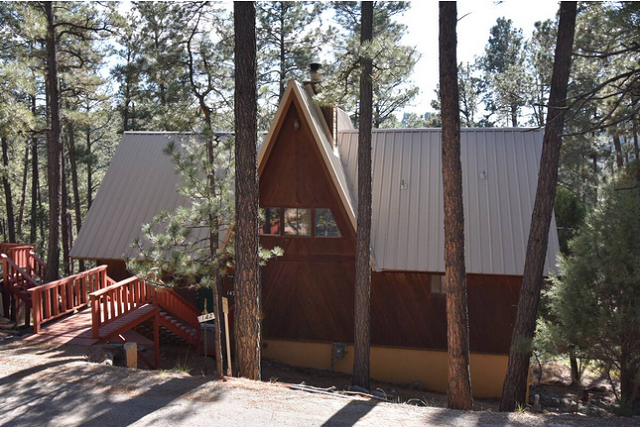 The Cozy Cabin in the Tall Pines of Alto
Whether you are eager to have exciting outdoor experiences or you are looking for a hidden, tranquil spot to run away from your daily hustle and bustle, the Cozy Cabin Nestled in the Tall Pines of Alto welcomes you on the north side of Ruidoso.
Located only a few minutes from Ski Apache and within walking distance to Alto Lake, this cabin is perfect for visitors looking for hiking, fishing, skiing, horse racing, shopping, and even gambling. There is no doubt that this accommodation option serves well both adventurers and peace of mind hunters.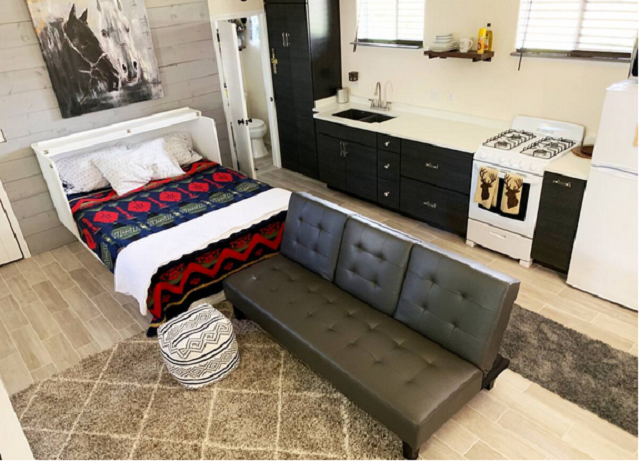 Ruidoso Retreat Cabin
If you're dreaming of a solo trip or planning a romantic escapade in the middle of nature, Ruidoso Retreat is a newly remodeled studio cabin located aa few miles away from downtown that has all the amenities you need for a comfortable, warm stay.
Located behind the owners' house, this studio offers enough privacy, while it also provides you with any help and assistance you might need during your stay. Local restaurants, cafes, and shopping opportunities are close, and this is perfect if you want to give seclusion a break.
The SneakAway Cabin in Ruidoso
Recently remodeled, the SneakAway Cabin features two relaxing covered decks, the one in the back having a private hot tub, perfect for relaxing, romantic moments, and a BBQ area, for those unforgettable fun evenings.
The cabin has one bedroom and welcomes two guests, offering all the amenities necessary for a worry-free holiday, as well as the chance to indulge in pleasant walks and enjoy animal spotting from the patios. Whether on your honeymoon or annual vacation, this cabin promises a perfect combination of romance, relaxation, and nature.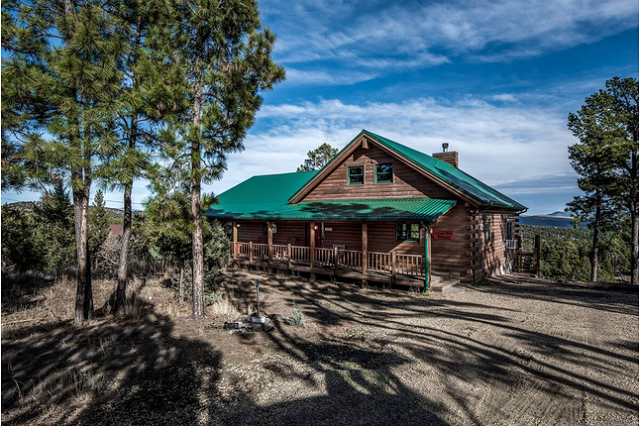 The Squaw Peak Retreat Cabin
With a big hot tub and fabulous views, the Squaw Peak Retreat Cabin is an idyllic place for your whole family or group of close friends. The cabin has three bedrooms and two bathrooms, and it can host up to 12 people, being a fantastic spot for a few days of fun far away from the daily routine.
If your dream of spending your weekend exploring the beautiful surroundings and indulging in tasty meals with great views, and your evenings relaxing in the jacuzzi and enjoying the tranquility of delightful Ruidoso, Squaw Peak Retreat Cabin is your answer.
The Starry Nights Ruidoso Cabin
Located in the heart of the National Forest, only a short drive from midtown and Ski Apache, Starry Nights Cabin promises a gorgeous, serene spot easily accessible from the main road.
The cabin has three bedrooms, one with a king bed and tranquil decor, one with spectacular views and a comfy queen bed, and a specially created room for kids, with twin bunk beds, a forest chalk mural, and a play tee-pee. Up to six people are welcomed, so your whole family can enjoy its forested backyard and relaxing moments on the deck around the fire. And, if you plan a winter trip, the backyard is a paradise for sledding.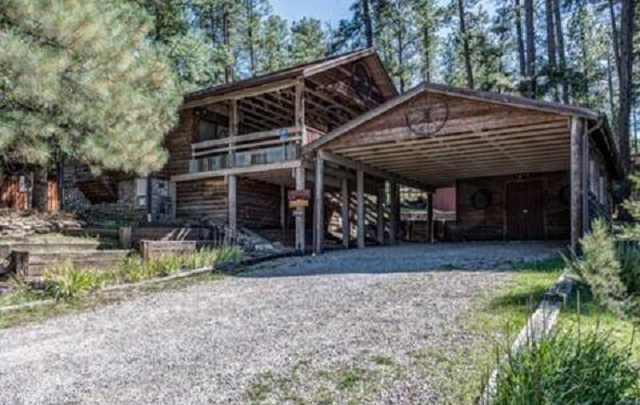 The 3 Bears Cabin
With a perfect location, within walking distance to shopping venues, restaurants, and nightlife, a cozy decor, and modern amenities, 3 Bears Cabin awaits romantic couples or small families of three, promising them a holiday filled with natural beauty and unwinding moments.
Sip your cup of warm coffee while admiring the breathtaking views of Sierra Blanca and spotting wildlife from the comfort of a charming large covered deck, unwind by the fireplace, and let the surrounding landscapes amaze your eyes. Every day is bliss at 3 Bears Cabin.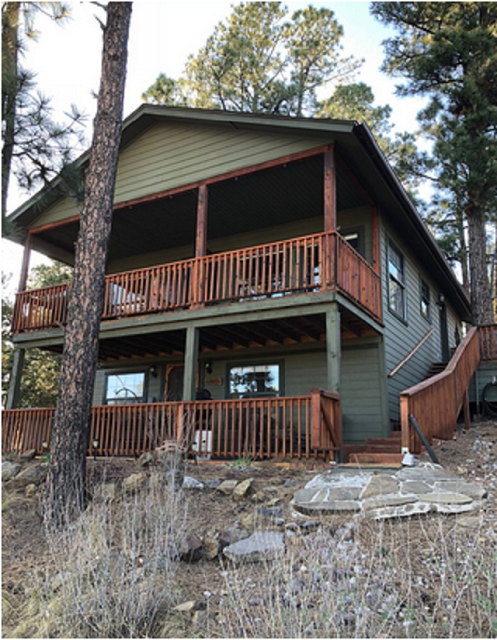 Ruidoso Alpine Village Cabin
Located in the exclusive Alpine Village Estates, Ruidoso Alpine Village Cabin opens its door to guests with cozy decor and all things necessary for a relaxing escapade in the middle of nature.
Warm nights by the fireplace and special moments of tranquility in the large jacuzzi with magnificent mountain and valley views are some of the things you will enjoy at this lovely cabin.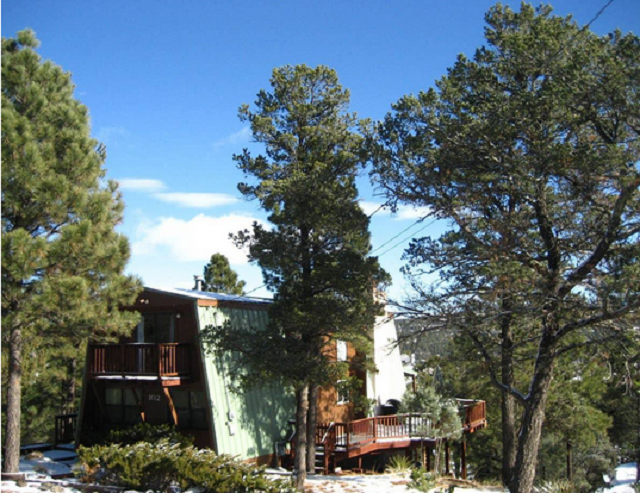 The Mountain View Cabin
If you love waking up early to enjoy your coffee while the sun rises, the Mountain View Cabin is a perfect choice. The gorgeous accommodation will bless you every morning with sweeping mountain views.
Located in the heart of Ruidoso, the cabin has three bedrooms and two bathrooms and it is surrounded by a forest of pines, creating spot for families looking for privacy and seclusion, while staying close to shopping, groceries, and restaurants. And, with Ski Apache right down the road, this cabin is the ideal spot for skiing in winter and hiking and biking during summer.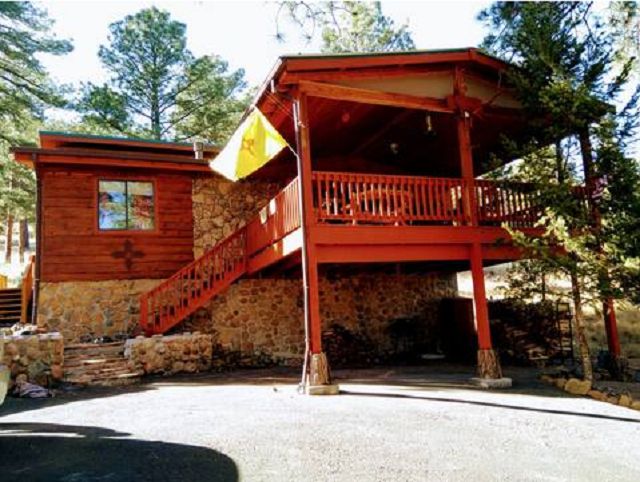 The Peaceful, Cozy Cabin in the Woods
Nestled above the Village of Ruidoso, the 900 square feet Peaceful, Cozy Cabin in the Woods features two bedrooms, two bathrooms, a fully-equipped kitchen, a cozy living area with fireplace, and a charming front deck that's a great spot to watch the hummingbirds in summer.
The cabin is also located close to downtown Ruidoso and Ski Apache, offering guests the chance to combine tranquility with interesting things to do and see. Also, with elevation being 7000 feet, the temperature can be lower than down in the village, making it a fantastic spot for hot summer weekends.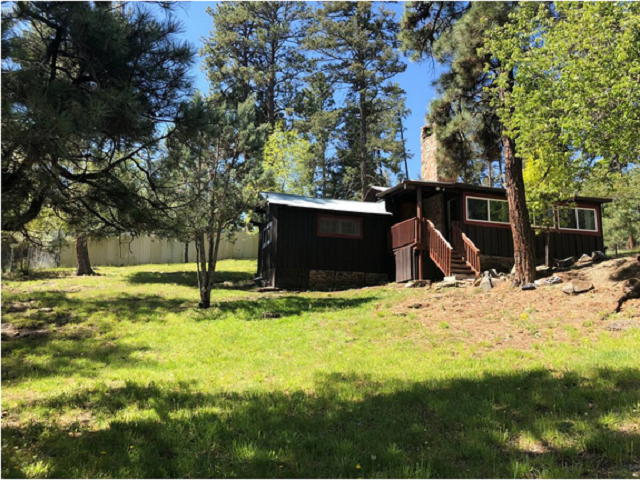 The Wild Onion: Renovated & Cozy Cabin
Located west of Midtown, right between Upper Canyon and Grindstone Lake, in a well-established Ruidoso neighborhood, The Wild Onion is a gorgeous renovated and modernized 1940s cabin that welcomes guests with a lovely combination of modern life and vintage charm.
A cozy, well-equipped accommodation, imposing mountains right out your front door, opportunities to enjoy great outdoor activities, and shopping and restaurants a few minutes away are some of the things you can enjoy while staying at The Wild Onion.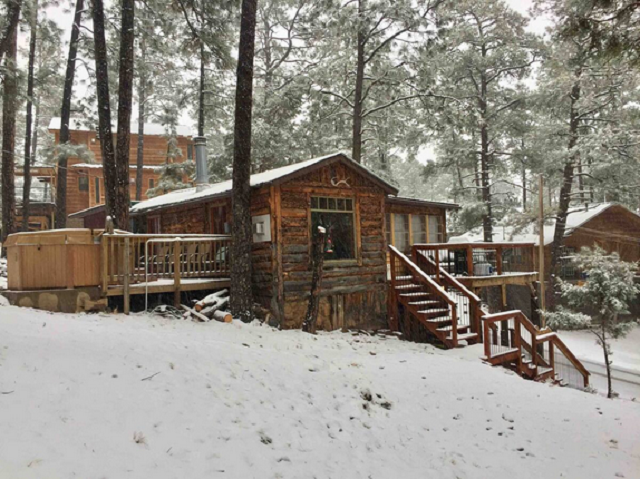 The Sprucewood Cabin
With three lovely bedrooms, two bathrooms, and the capacity to host up to six guests, the Sprucewood Cabin is a historical gem located at the top of the hill, and one of the few original 1940s split-log cabins in the lush, wooded Upper Canyon.
The charming mix of modern and rustic design, the superb deck overlooking the mountains, the relaxing hot tub, and the chance to spot friendly deer freely wandering around the yard are some of the great surprises staying at this cabin will bring.
The Redwood Cabin
With one comfortable bedroom, two relaxing covered decks, one overlooking the tall ponderosa pines and the other with a private hot tub and a barbecue area, Redwood is the perfect place for your romantic getaway,
Nothing says romance more than a secluded cabin surrounded by beautiful nature, memorable nights in the jacuzzi, and unwinding moments by the fireplace.