Located in a valley in the Rocky Mountains, Jackson Hole, Wyoming is a popular charming, and historic Western town with a lot to offer visitors.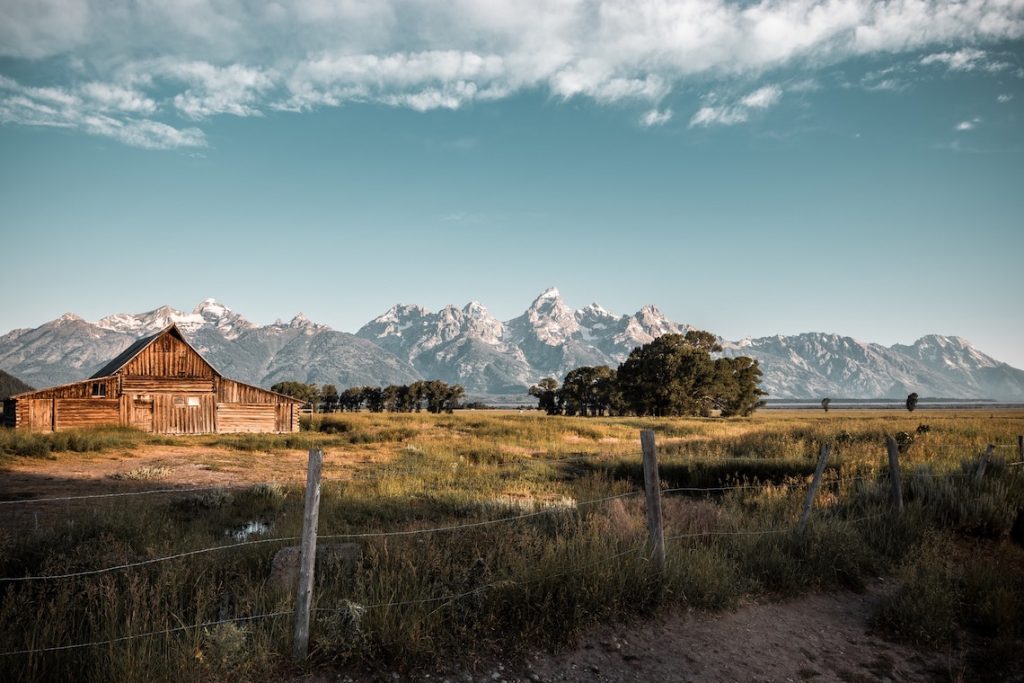 If you've ever wondered if Jackson Hole, Wyoming is worth visiting read on to learn all about this beautiful mountain town to see for yourself why so many visitors come here every year.
We will answer that question plus more, like what is special about Jackson Hole and what do people do in Jackson Hole, Wyoming?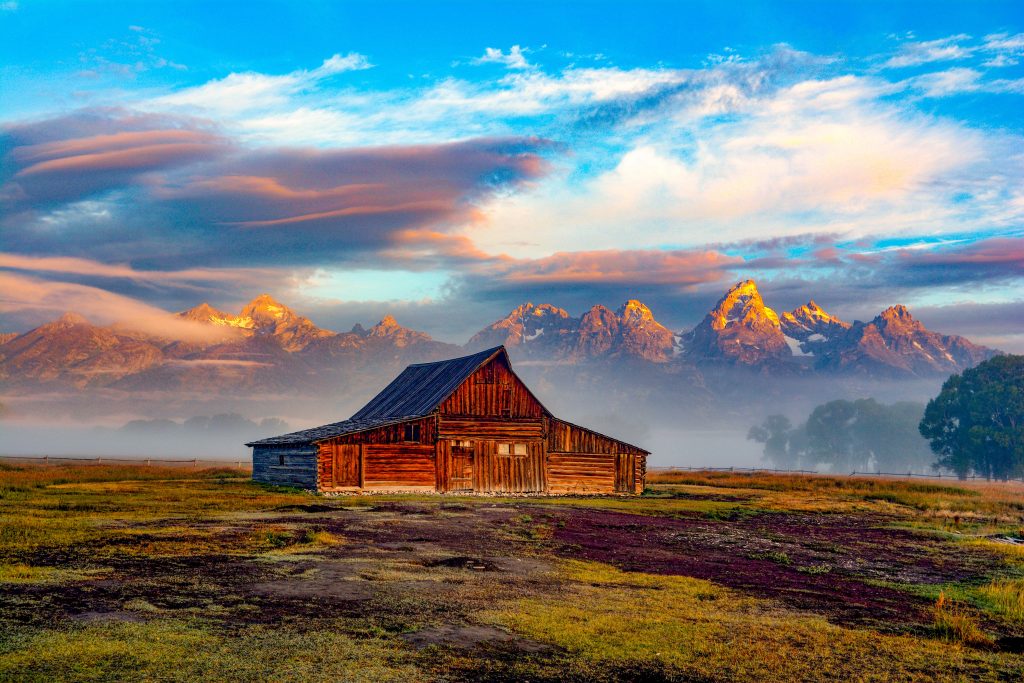 There are all sorts of things to do in Jackson Hole, and they range depending on what season you visit this action-packed town in northwestern Wyoming.
From hiking, fishing, horseback riding, and river rafting to skiing of all kinds, outdoor activities are why many people choose Jackson Hole for their trip. There's also plenty to do inside, including shopping, world-class dining, museums, and more.
You can visit some incredibly scenic spots as well as many historic sites, and Jackson Hole is located close to popular national parks like Yellowstone and Grand Teton. There are also all sorts of annual events in Jackson Hole, including Old West Days, the Jackson Hole Rodeo, and the Grand Teton Music Festival. Plus, there are tons of activities at the Teton Village Ski and Summer Resort and at the various dude ranches in the area.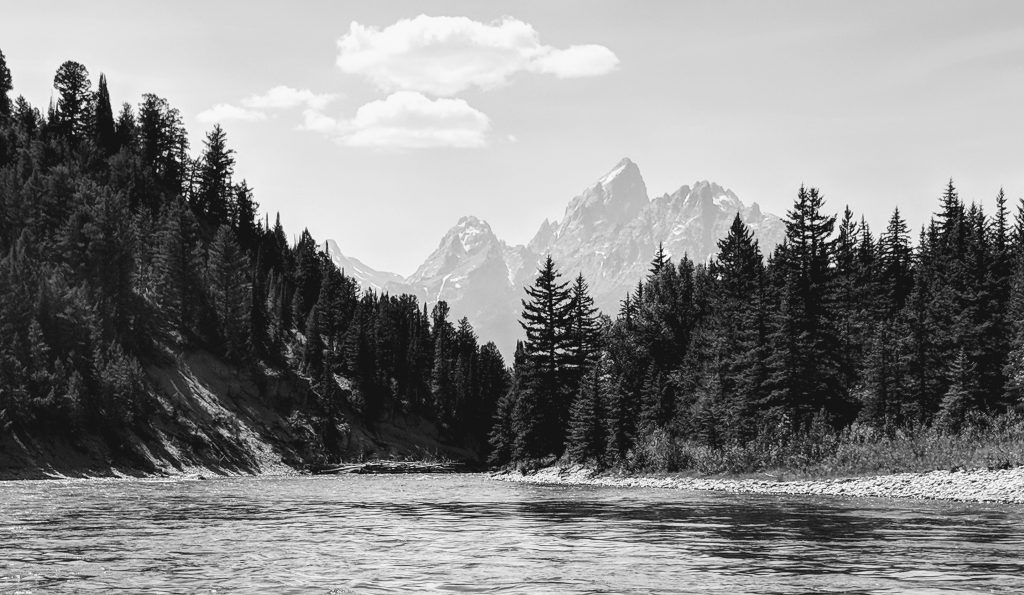 Some of the top attractions in Jackson Hole are Signal Mountain, Cattleman's Bridge, Mount Moran, Snake River and Snake River Overlook, the National Museum of Wildlife, the Jackson Hole Aerial Tram, Laurance S. Rockefeller Preserve, Teton Glacier Turnout, Taggart Lake Trailhead, Jenny Lake, Jenny Lake Lodge, Inspiration Point, Chapel of the Transfiguration, and Granite Hot Springs.
What is the best time to visit Jackson Hole, Wyoming?
A great time to visit Jackson Hole, Wyoming is in the spring, in April and May. Temperatures warm up to the 60s during the day, making it a comfortable time of year to hike. Flowers are blooming and the wildlife is stirring.
In the summer, you can also enjoy adventure sports like whitewater rafting, but you will experience the most crowds. Fall is a quieter time, with temperatures still warm enough to enjoy outdoor activities—you can even go river rafting through October. Plus, the leaves are turning and that offers beautiful scenery.
But if you want to see some snow, the best time to visit Jackson Hole is November to March.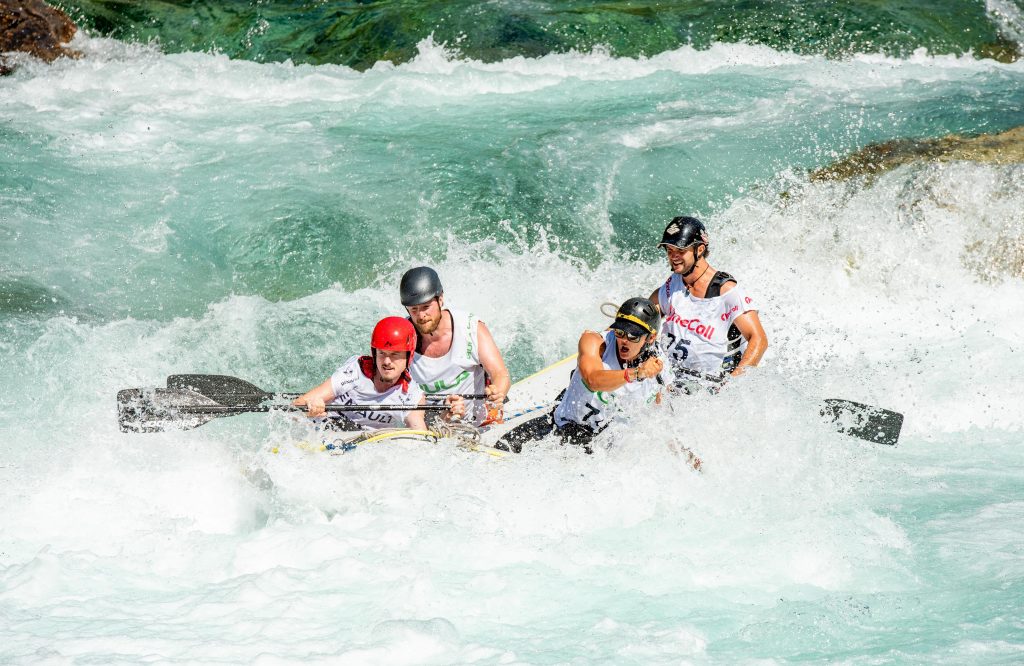 Jackson Hole things to do in summer
In the summer in Jackson Hole, you can go whitewater rafting, river floating, kayaking, canoeing, swimming, hiking, fishing, mountain biking, horseback riding, ziplining, golfing, and on wildlife tours. You can also explore the downtown area or nearby national parks and forests, and there's an adventure park at Jackson Hole Mountain Resort. Be aware that it can get hot during the day. You'll want to make sure you wear sunscreen and a hat to protect yourself from the sun, and stay hydrated.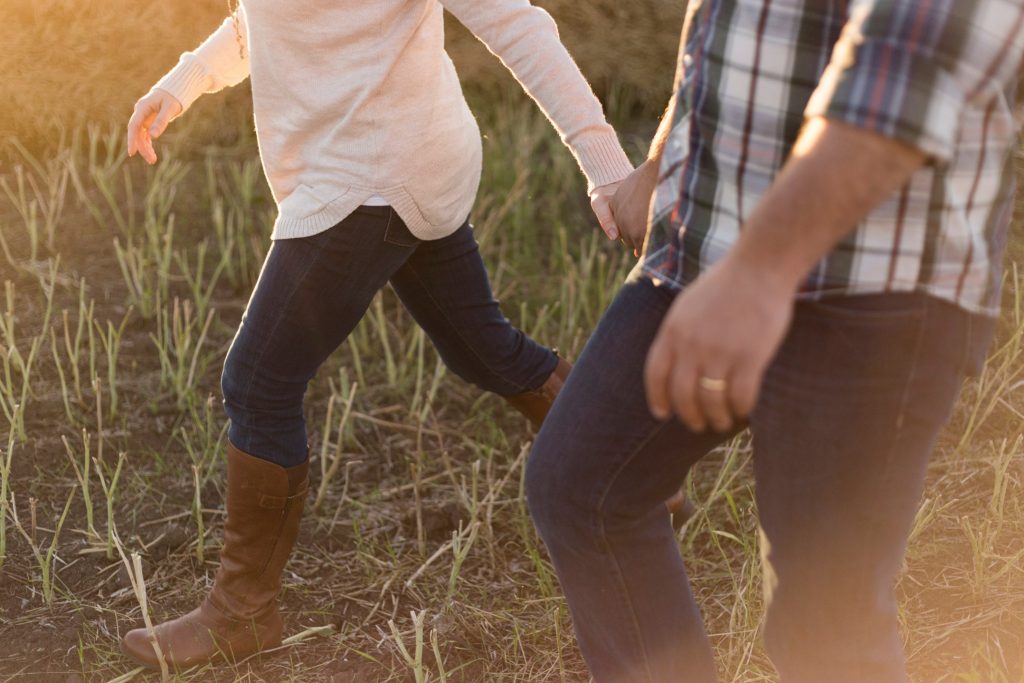 Jackson Hole things to do in fall
In the fall in Jackson Hole, you can do all the outdoor activities you'd enjoy in the spring and summer as well. You can even go whitewater rafting through October. Being outdoors is wonderful this time of year, as temperatures are cooler and you can see the changing colors of the leaves. It's also less crowded, so your Jackson Hole getaway will feel more relaxed and secluded.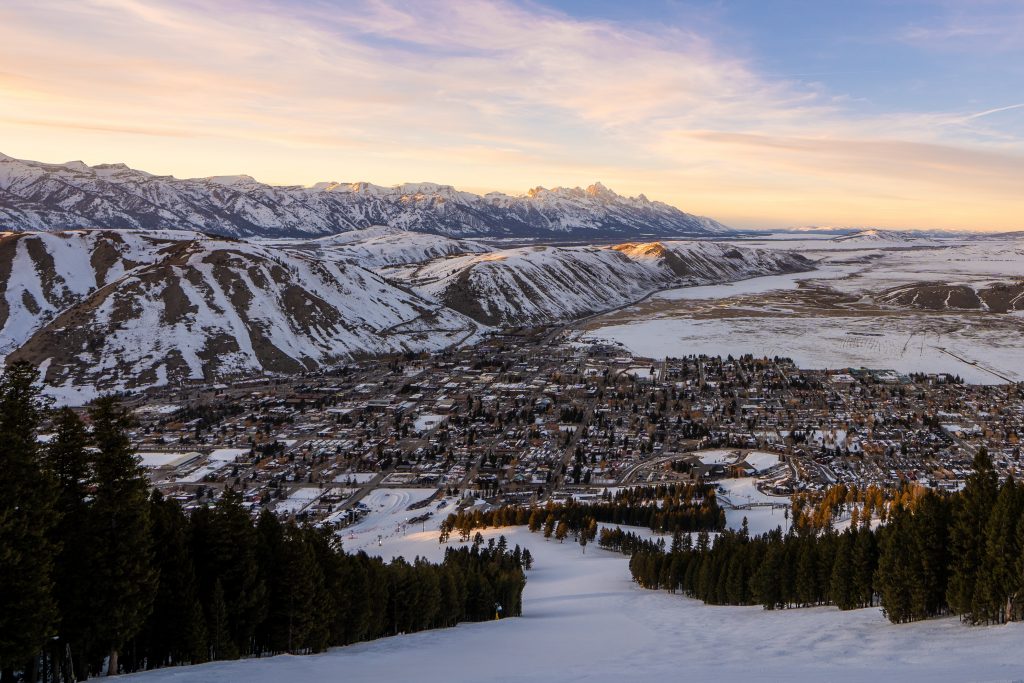 Jackson Hole things to do winter
You can choose from all sorts of things to do in Jackson Hole in winter, including skiing at one of the area ski resorts: Jackson Hole Mountain Resort, Snow King Mountain Resort, and Grand Targhee Resort. You can also go cross country skiing, snowmobiling, dog sledding, snow shoeing, snow tubing, and on sleigh rides.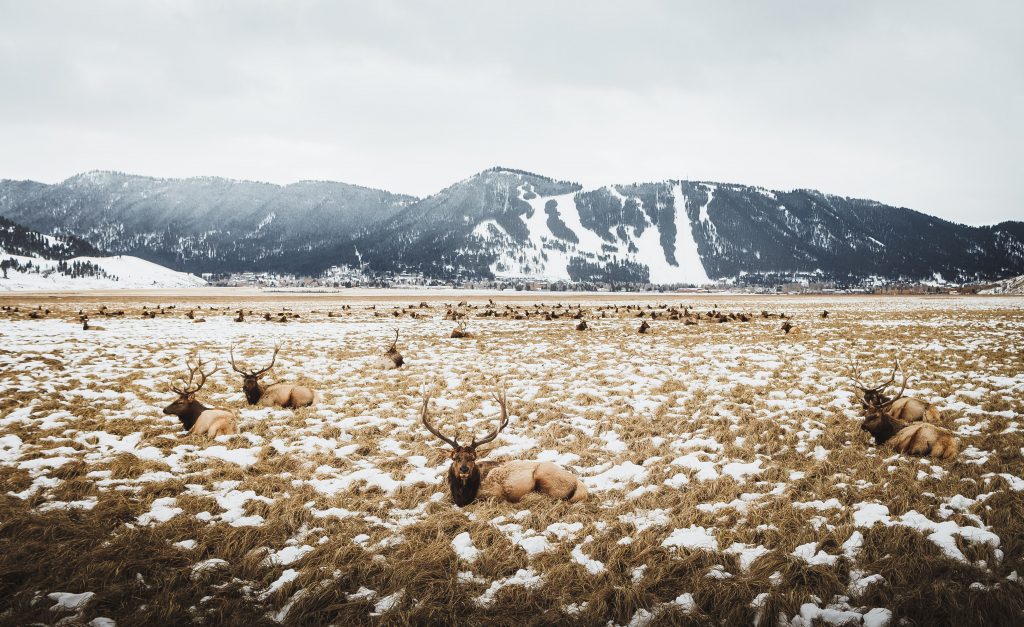 Unique things to do in Jackson Hole
A unique thing to do in Jackson Hole is to go for a hot air balloon ride, which allows you to get some really spectacular views of the surrounding mountains. You can also get incredible views by riding the Jackson Hole Aerial Tram up to the top of Rendezvous Mountain (and enjoy coffee, hot chocolate, and gourmet waffles along with the vista!), then hike down if you want to.
Some unique things to do in Jackson Hole in the winter include dogsledding and visiting the National Elk Refuge to go for a sleigh ride.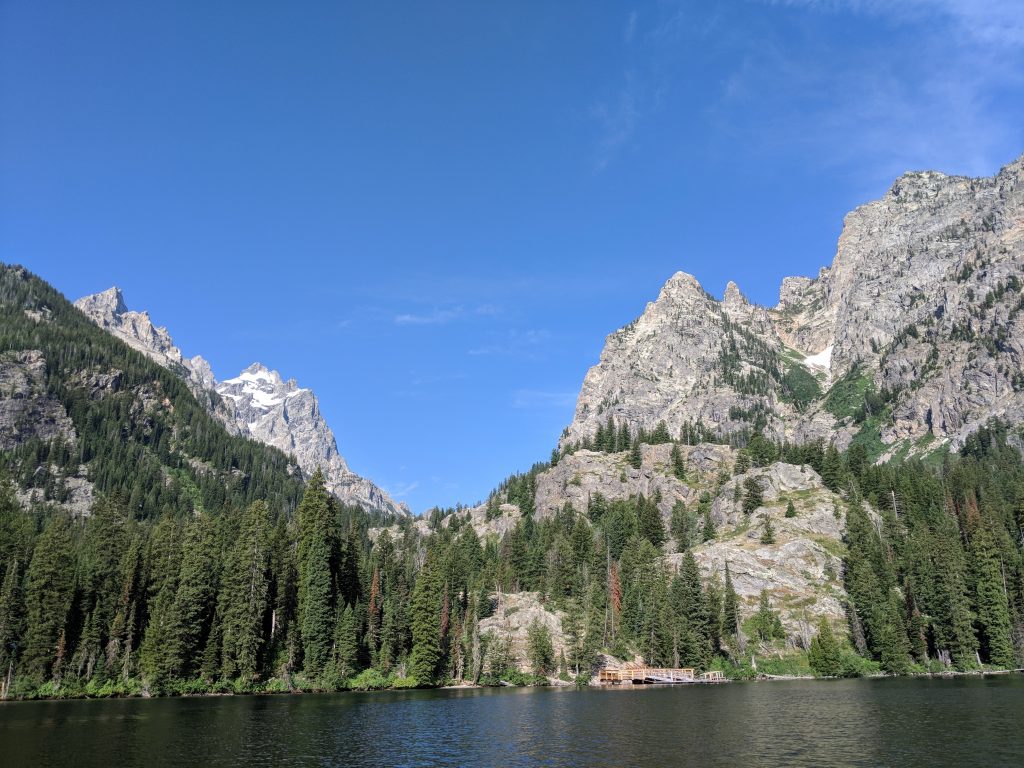 Free things to do in Jackson Hole
Free things to do in Jackson Hole include hiking, mountain biking, rock climbing, swimming, and exploring the historic downtown area.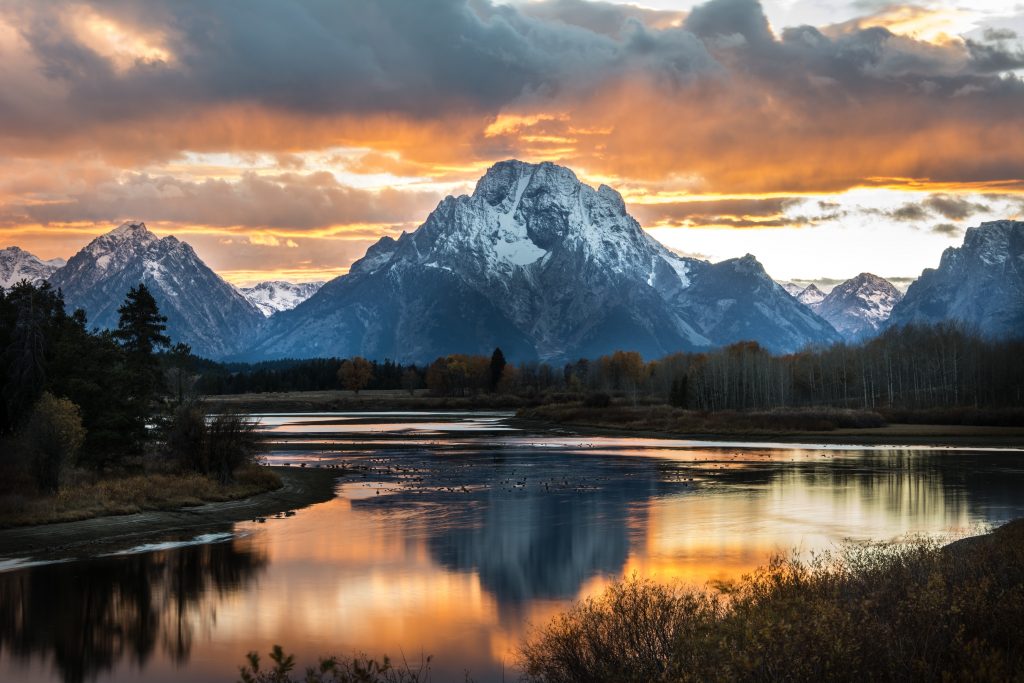 Jackson Hole things to do in town
There are plenty of things to do in downtown Jackson Hole, from browsing at a wide variety of art galleries to shopping in local boutiques to enjoying the many cafés, restaurants, and bars. Be sure to stop by the Million Dollar Cowboy Bar to see the barstools topped with saddles, as well as Café Genevieve, a top-rated restaurant set in an original log cabin off the square.
Start your exploration of Jackson Hole's charming downtown with a visit to the Town Square to take a selfie by the famous arch made of antlers that were shed by elk in the National Elk Refuge. Fortify yourself at Persephone Bakery, which offers incredible French treats and dishes, or local brewpub Snake River Brewing (both near the square), then head out to explore the town.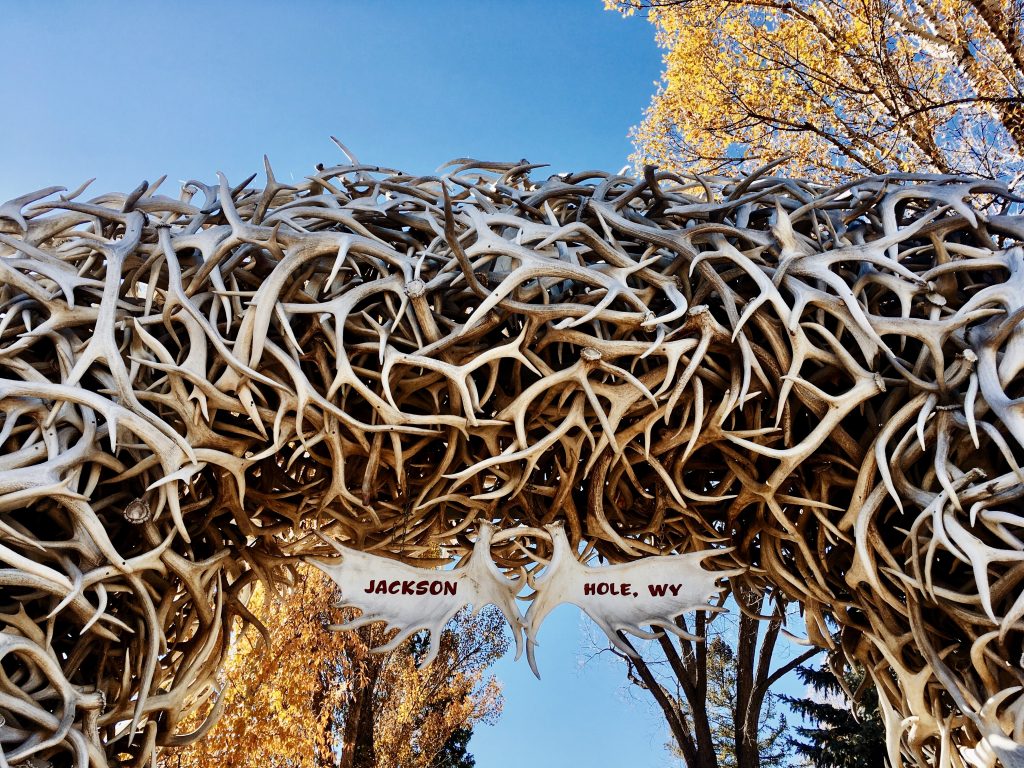 Check out the area's history at the Jackson Hole Historical Society and Museum, which also offers walking tours, and see what exhibitions are on at the Center for the Arts. You can also see art by Georgia O'Keefe and Andy Warhol at the National Museum of Wildlife Art, located in a red sandstone castle just outside of the downtown area.
Things to do in Jackson Hole at night
Jackson Hole has a great live music scene, with multiple venues featuring musicians, and outdoor concerts in the summer. Some of the top places to hear live music—and go dancing—are the Million Dollar Cowboy Bar, the Silver Dollar Bar & Showroom, and Teton Village.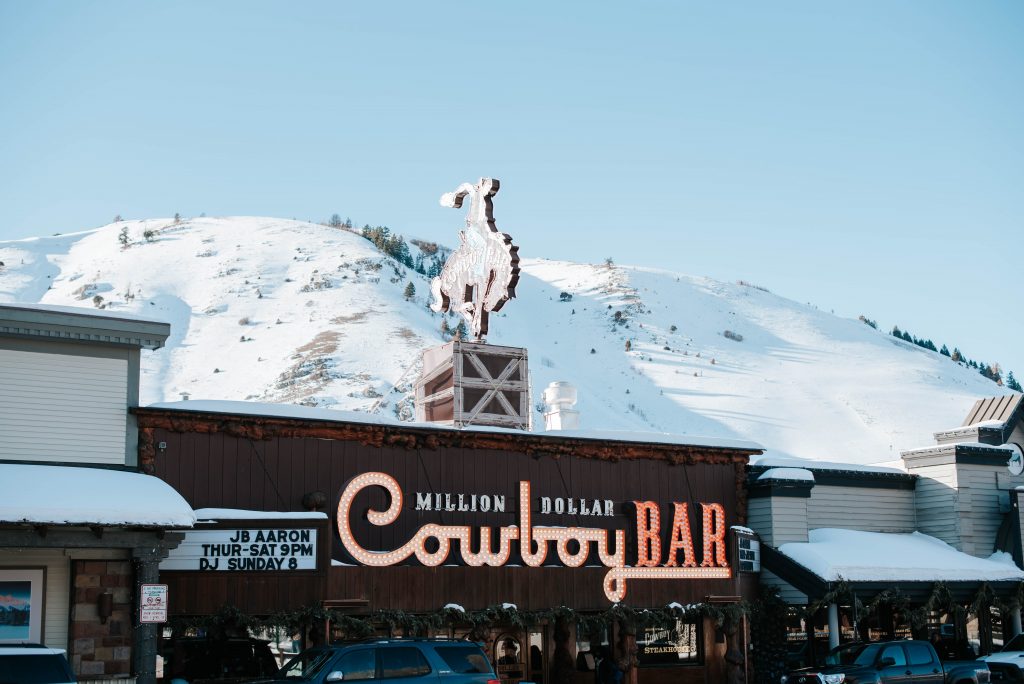 There are also plenty of bars to hang out in, and excellent restaurants for restorative and romantic dinners. Something fun to do in Jackson Hole at night is to take the Bridger Gondola (at Jackson Hole Mountain Resort) up to the Deck at Piste for beautiful views with your drink or dinner. One of the most romantic restaurants in Jackson Hole is The upscale Blue Lion.
For something different, try the dinner theater productions at Jackson Hole Playhouse. A really romantic thing to do in Jackson Hole at night is stargazing; find a peaceful spot to spread a blanket and lie down. You'll be amazed at how many stars you can see, as well as comets and shooting stars.
Things to do near Jackson Hole
Many couples use Jackson Hole as a base to explore the surrounding area, which offers a wealth of amazing sites such as Yellowstone National Park, Grand Teton National Park, Bridger-Teton National Forest, Gros Ventre Wilderness, and the National Elk Refuge. You can do day trips on your own or with a tour company and experience famous attractions like the Old Faithful geyser and Sulphur Springs plus see gorgeous scenery and a huge array of wildlife.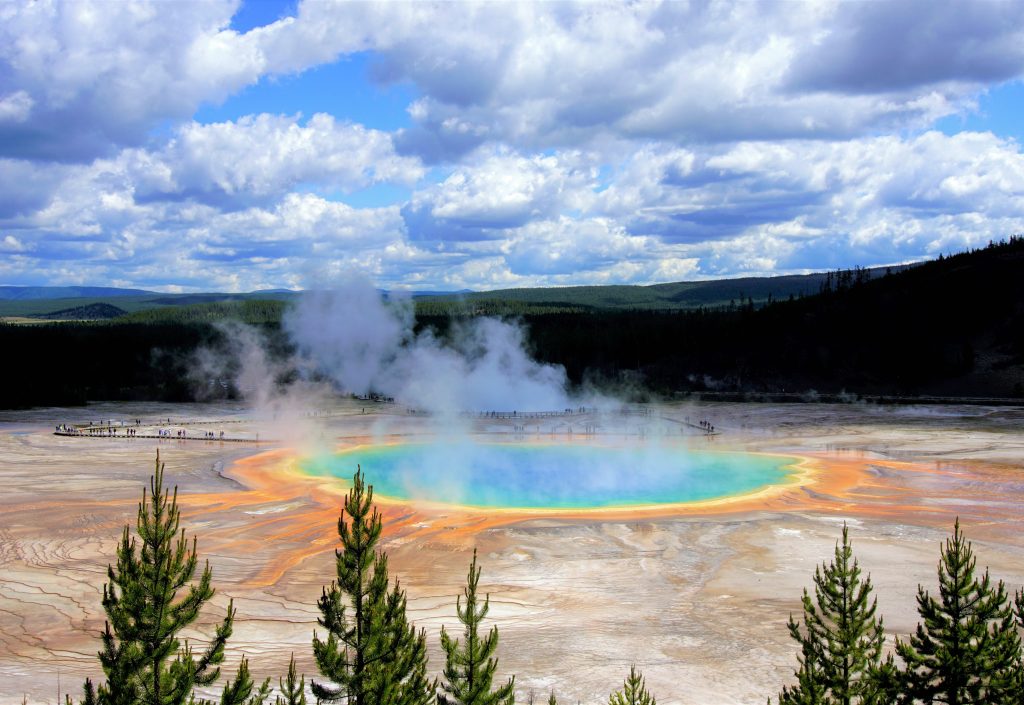 You can also take offroad tours of the region, go on horseback rides through the area, go river rafting, go hiking, go mountain biking, and go skiing and snowmobiling in the winter. If you enjoy wine, be sure to check out the Jackson Hole Winery at the base of the Tetons.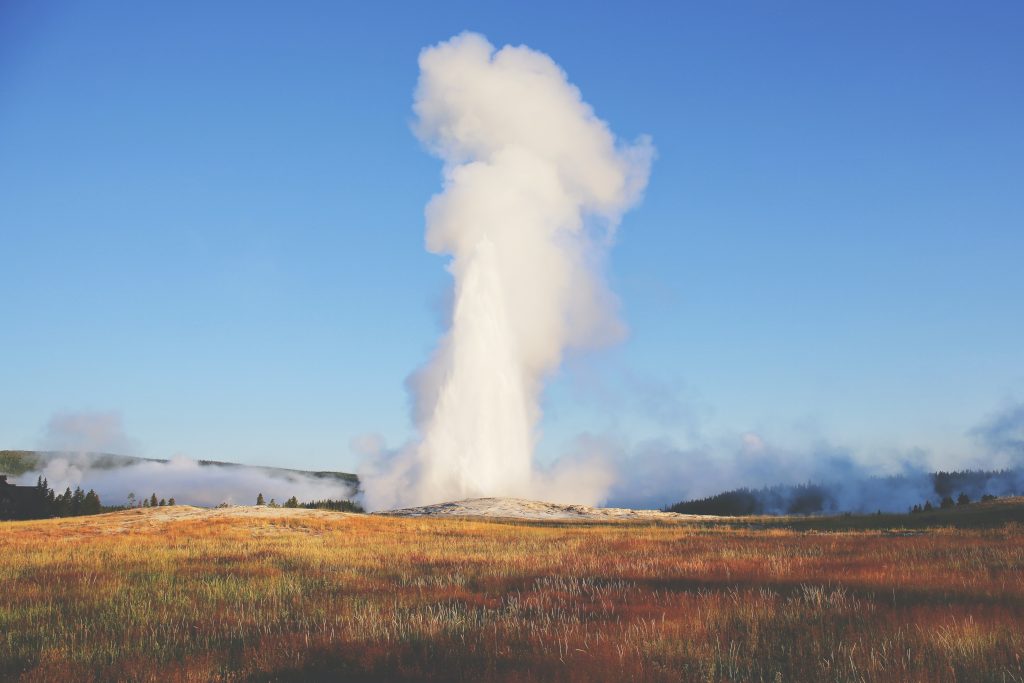 To ease sore muscles after a long day of outdoor activities, head to Astoria Hot Springs about 20 minutes south of town to soak in the natural hot springs pools.