Jackson Hole valley lies near the Grand Teton and Yellowstone National Parks, making it the perfect home base for exploring this special part of the West and enjoying a trip to a dude ranch.
Wondering which is the best dude ranch in Jackson Hole for you? We can help. Read on for our list of the top 10 best dude ranches in Jackson Hole, Wyoming.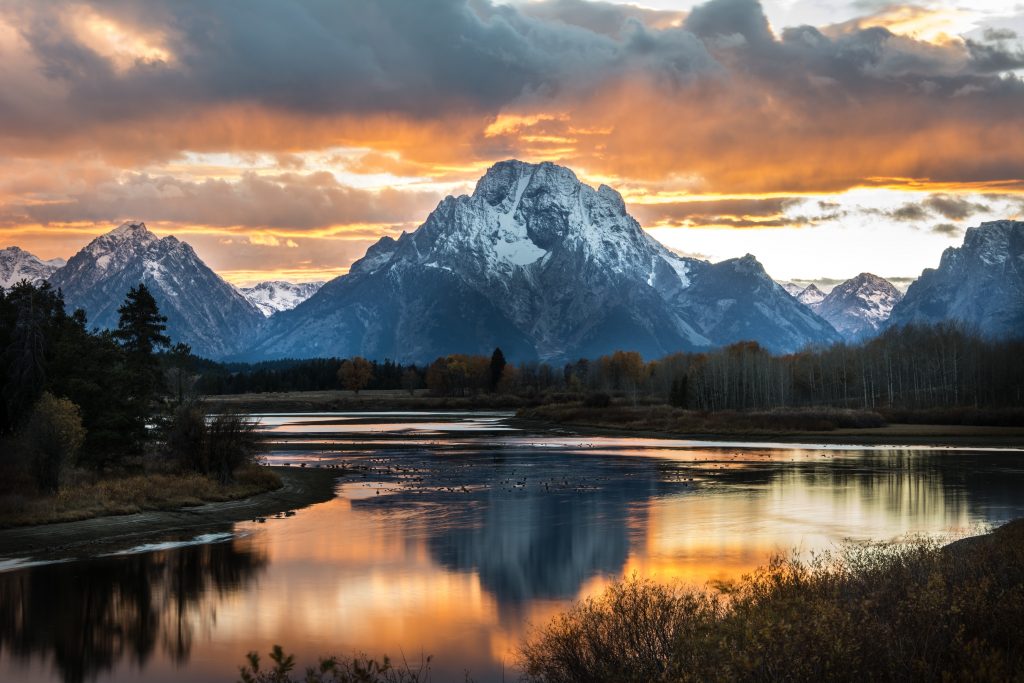 Turpin Meadow Ranch
Turpin Meadow Ranch sits on the bank of the Buffalo Fork River on the outskirts of Grand Teton National Park. For 80 years, the owners have been welcoming guests to this Jackson Hole dude ranch to partake in seasonal activities like snowmobiling and Nordic skiing in the winter and bird-watching, fishing, and horseback riding during the spring and summer months.
The main lodge offers scenic views of Mount Moran. Inside, you'll find a fully-stocked bar leading to an outdoor patio, a sizeable gas-lit stone fireplace, and a fabulous dining room. Luxury cabins have handmade furniture and come fully stocked with specialty bath products and wool bedding. Chalets are available for winter adventures.
Turpin Meadow Ranch does not offer week-long all-inclusive stays, so you'll have to check ahead for availability.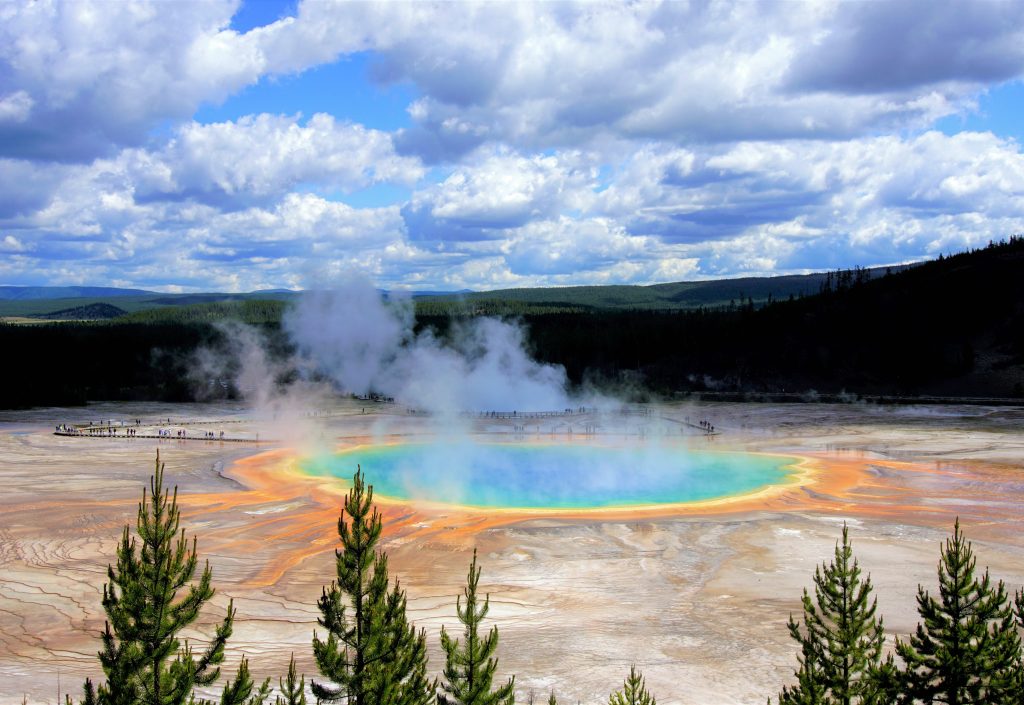 Red Rock Ranch
Located in the heart of the Bridger-Teton Wilderness and within driving distance of Yellowstone National Park and Grand Teton National Park, Red Rock Ranch has been a family-owned-and-operated dude ranch in Jackson Hole, Wyoming since 1974. Surrounded by rolling hills, its natural beauty sets the tone for an awesome dude ranch holiday.
Log cabins provide electric heating as well as a wood stove and a good night's sleep on comfortable beds. The Sioux and Navajo cabins are especially well-suited for couples and provide a stunning view of the mountains from the front porch.
In the main lodge, you'll find the dining room, and a library. A fire is lit in the lodge each morning before breakfast. Dining options include family-style buffet dining, camp cookouts, or gourmet plated dinners at the Red Rock Saloon.
Experienced and beginner horseback riders can take advantage of mountain trail rides through the ranges of the Grand Teton, Wind River, and Absaroka Mountains each morning and afternoon. Crystal Creek flows through the dude ranch, making for plentiful fly-fishing for cutthroat trout. There's also a pool onsite.
The dude ranch operates in the summer season, but private cabins can be booked for off-grid winter escapes during the off-season.
Goosewing Ranch
Goosewing Ranch is found deep in the Gros Ventre River Valley in Bridger-Teton National Forest, surrounded by the Teton, Wind River, and Gros Ventre mountain ranges.
Log cabins are decorated with custom-made furniture and feature gas fireplaces and porches. An extensive menu showcasing the best of country cuisine is available for three hearty meals per day, with the occasional outdoor cookout. The ranch also offers an impressive wine list.
Guests can take part in a variety of daily scheduled ranch activities during their stay including trail rides, roping lessons, white water rafting, fishing, shooting sports, and line dancing. UTVs, ATVs, mountain bikes and other equipment are available to take in search of nearby swimming holes. There is also a rodeo every Wednesday and Saturday in Jackson, a scenic 95-minute drive away. Yellowstone National Park can be reached in about 2 hours.
During the evenings, take in the sounds of the Gros Ventre river from any of the 3 large hot tubs or relax in the sauna to ease your muscles after a day of activity.
Trail Creek Ranch
Trail Creek Ranch sits on 270 acres at the base of the Teton Mountain Range. Quiet and remote, it's a beautiful place for a dude ranch vacation in Jackson Hole, although they do not offer all-inclusive packages. This can be a more affordable option for travelers on a budget.
The ranch has private cabins and suites that feature full kitchens/kitchenettes rather than a dining hall. Each cabin offers spectacular views of the valley and surrounding mountains and is the perfect place to sip a coffee and watch the sunrise.
Trail Creek Ranch is a working ranch and it's also a great home base for exploring the National Parks. Trail-riding, mountain climbing, fly-fishing, and more can all be easily arranged by various tour providers in the nearby town of Jackson.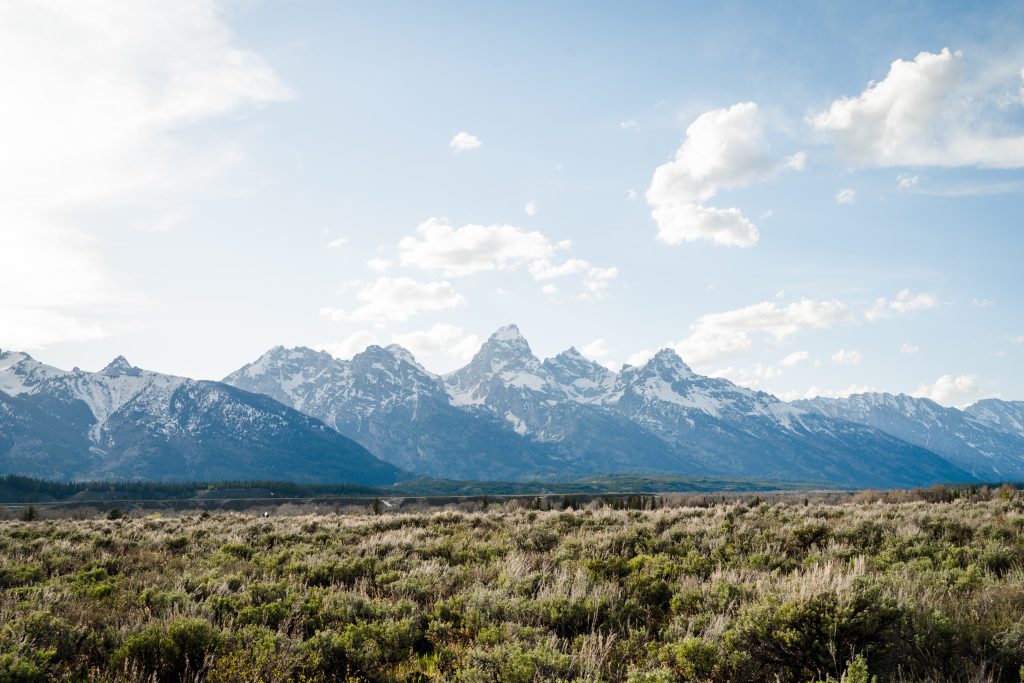 A minimum three-night stay is required. Winter stays can be booked as well and offer some incredible skiing and the chance to spot impressive wildlife like moose and elk.
Spotted Horse Ranch
Spotted Horse Ranch sits just 16 miles south of Jackson Hole. All-inclusive packages at this Jackson Hole dude ranch can be booked for 6 or 7-night stays.
Log cabins are quaint, a perfect union of country charm mixed with modern comforts. Gaze down at the Hoback River from the dining room in the main lodge. The surrounding wilderness is perfect for trail rides, hikes through the forest, or floats down the river.
Nearby streams rush with glacial water during the summer. Drop a line in search of Fine-Spotted Cutthroat, Rainbow, and Brown Trout. Spotted Horse Ranch also leads big-game hunting tours in season.
Lazy L&B Ranch
This award-winning, family-owned ranch is roughly equal distance from both Grand Teton National Park and Yellowstone National Park, making it a perfect home base for exploring both in addition to ranch activities. It can accommodate up to 35 guests and offers a more intimate, personalized experience.
Lazy L&B Ranch hosts a horseback riding program for all abilities, as well as a rifle range; easy access to acres of forest for hiking, birdwatching, swimming, and fishing; nightly activities like square dancing; and more.
Couples will love their cozy log cabins with picturesque views right from the front porch. In the main lodge, warm up in front of the fireplace before tucking into a hearty 3-course dinner.
Moose Head Ranch
Moose Head Ranch sits in the center of the Teton Mountain Ranges, surrounded by jaw-dropping natural beauty.
Cabins overlook the ponds that dot the privately owned ranch, and most come with a wood-burning fireplace. The main lodge is decorated with wood furniture and features a wood-burning fireplace as well. A sprawling buffet is served 3 times a day.
Activities at this Jackson Hole dude ranch include small group trail rides, fly fishing, hiking the nearby trails, wildlife spotting, and visits to the nearby Grand Teton and Yellowstone National Parks.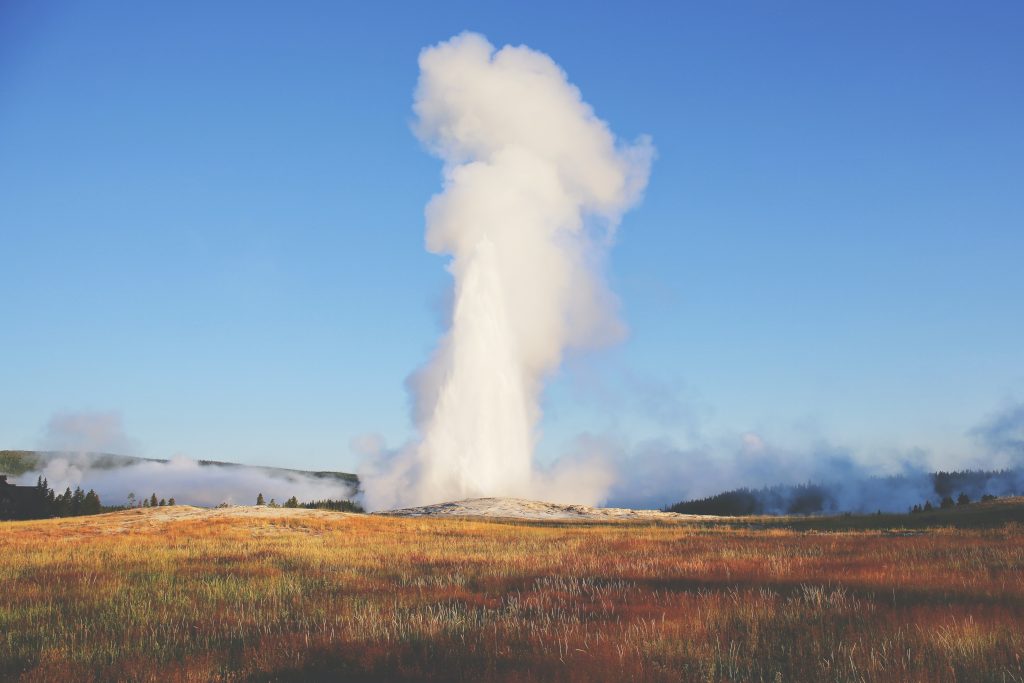 Spring Creek Ranch
Spring Creek Ranch is a luxury dude ranch in Jackson Hole that offers pampering as well as the usual ranch pursuits. There is an on-site spa with a full menu of services for you and your partner to relax and connect in between outdoor activities like horseback riding and fishing, plus a few extras like rock climbing, balloon rides, golf, and tennis. For on-site dining, there are 3 great options to choose from.
Spring Creek Ranch also offers winter retreats where you can enjoy sleigh rides, skiing, and dog sledding. Additionally, wildlife safari tours are available year-round. Customize your stay here with vacation and enhancement packages and your choice of lodging.
Flat Creek Ranch
Getting to Flat Creek Ranch requires an off-road vehicle and a 15-mile trek through the National Elk Refuge, but once you're here, the surrounding beauty of the forests and mountains will make the effort worth it. A grand total of 5 cabins make for a truly intimate and memorable experience at this unique dude ranch in Jackson Hole..
Take part in a wide range of ranch activities like hiking, riding, and fishing in some of the most beautiful and remote back country in Wyoming. The Main Lodge and guest cabins are outfitted with charming country decor and feature porches, fireplaces, and antique bathtubs.
Flat Creek Ranch offers packages and rates for the spring, summer, and fall seasons, with special rates for backcountry camping. Backcountry adventures can be added on in July and August. Unlike many other dude ranches, Flat Creek requires a minimum three-night booking instead of the usual six.
R Lazy S Ranch
R Lazy S Ranch is in the heart of Jackson Hole valley. Weekly schedules, with riding, fishing, and water sports available, take all the stress out of planning your dude ranch holiday here.
Fourteen guest cabins each provide scenic views of mountains and valleys, and the main lodge is a cozy spot to enjoy a drink, a good book, or each other's company.
If you want to venture off-site for the day, nearby activities include hiking in the National Parks, golfing, rock climbing, and mountain biking.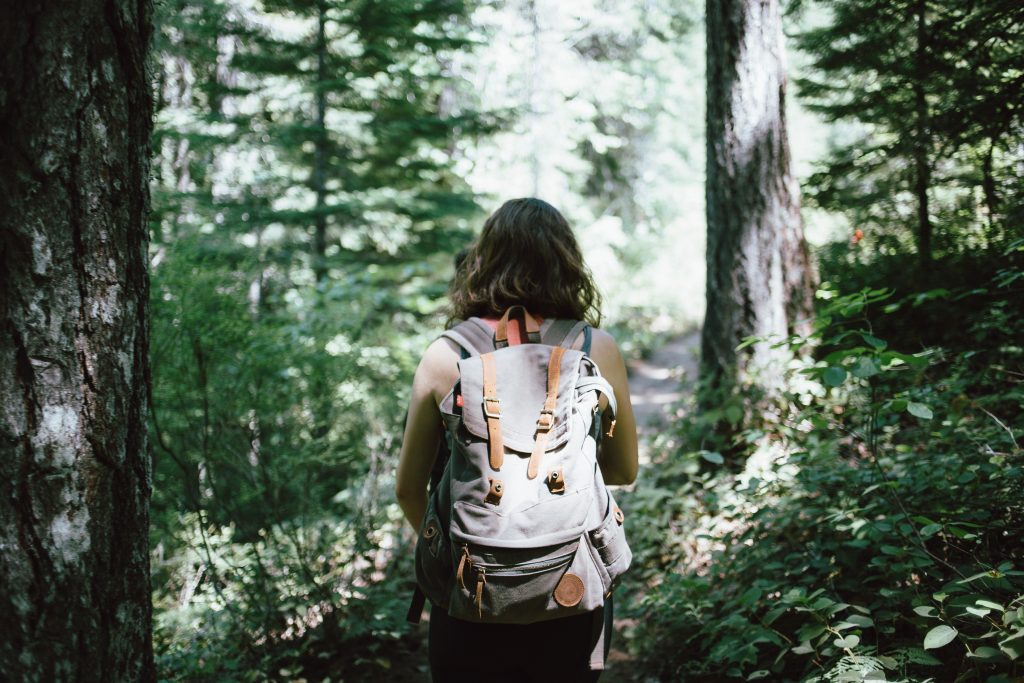 F.A.Q.
What is a dude ranch?
A dude ranch is a vacation destination that allows visitors to get the feel of ranch life. It can be a former cattle ranch that's been outfitted to accommodate guests, or a ranch-style resort that was built as a destination. Usually located on a large plot of land, they are most prominent in the western and southern United States, but can be found throughout the country. A typical stay on a dude ranch is a week long, and many dude ranches require a minimum 6-night booking.
Some dude ranches are active working ranches that encourage their guests to get a feel for country life by participating in chores like feeding and driving cattle. Others are luxury resorts with a ranch feel. Many dude ranches are all-inclusive, with a single rate covering lodging, meals, and activities.
Horseback riding is the most popular activity on a dude ranch, and most all-inclusive dude ranch packages include several scheduled trail rides and pack trips. Other activities include fishing expeditions, hunting, and hiking. Many dude ranch lodges include comfortable amenities like spas, pools, and outdoor hot tubs.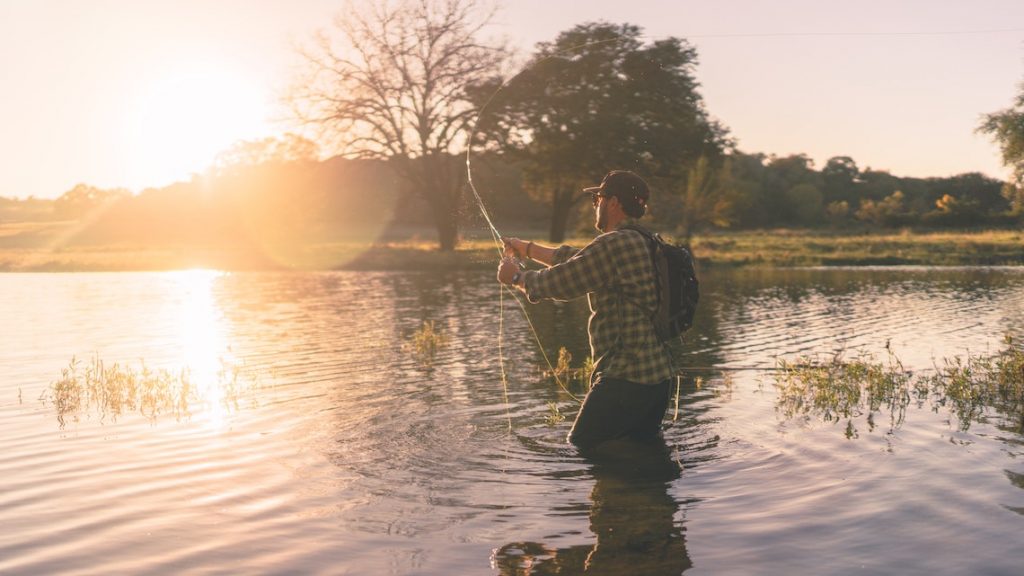 When is the best time to come to a dude ranch in Jackson Hole?
Summer and early fall is the nicest time to find yourself at a dude ranch. Some dude ranches welcome guests during the summer season only, while others are open year-round. Some dude ranches in Jackson Hole run specialized programs for anyone who wants to experience winter out in the country.
What should I pack to go to a dude ranch in Jackson Hole?
It's a good idea to be prepared for anything out in the country. Most of the Jackson Hole dude ranches on this list focus on the summer season, so you'll want to pack airy, comfortable clothes that layer well and are suited for warm weather and sunshine. For outdoor activities, lightweight long pants and sleeves are ideal to keep bugs away.
Evenings might get chilly, so bring outer layers made of fleece or wool. It's also a good idea to pack plenty of socks and a pair of hiking boots, a wide-brimmed hat for sun protection, and a raincoat. You won't need to bring bedding or camping equipment to any of the dude ranches on this list.
Do I need to know how to ride a horse?
No, in fact, horseback riding lessons are offered at most dude ranches. During the first day of a typical stay, you will be matched with a horse that ist compatible with your experience and ability. The horse you are matched with on day one of your stay is most often the same horse you will be riding all week in order to foster a sense of trust between you and the horse.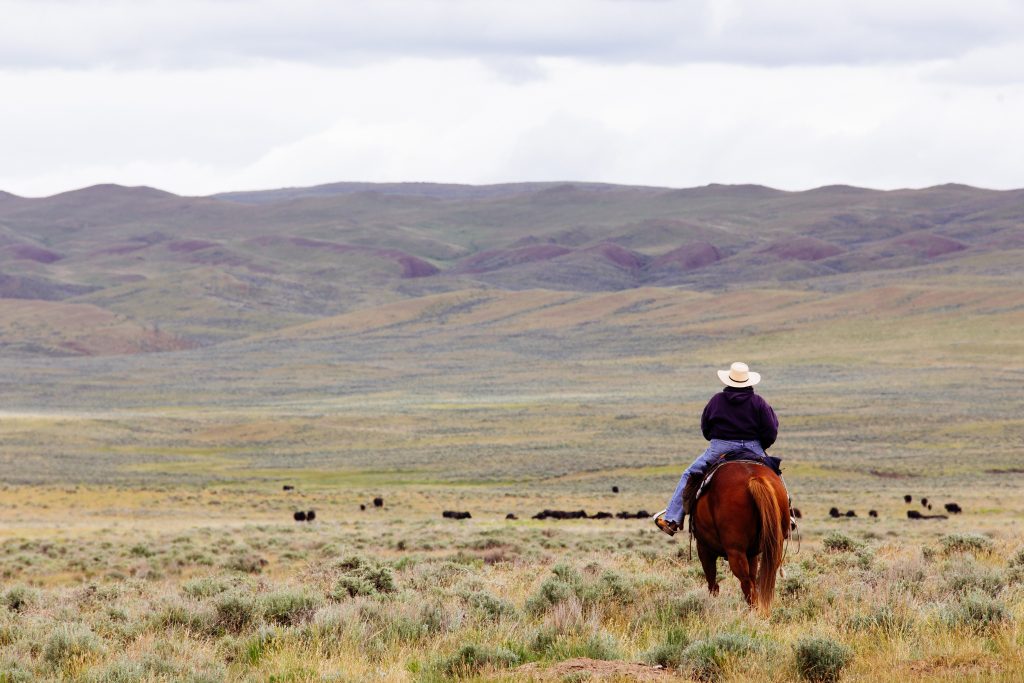 Now that you've learned all about dude ranches and read our list of the best dude ranches in Jackson Hole, what do you think? Which is your favorite? Let us know in the comments!