Mountain peaks rise against the wide-open prairies of Wyoming, making it a spectacular and ruggedly beautiful holiday destination.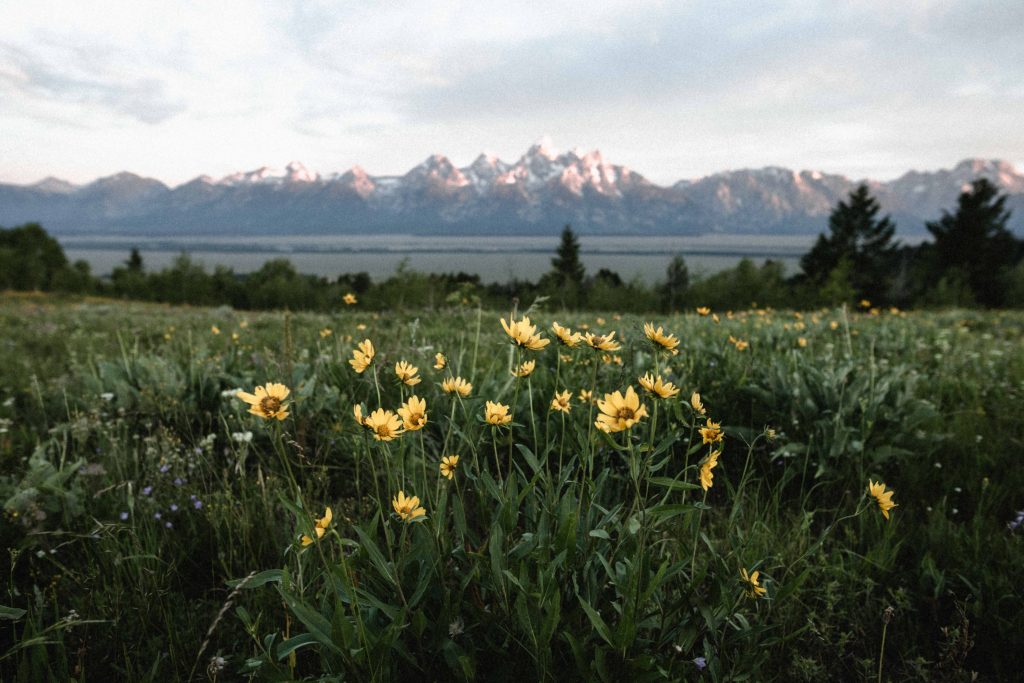 Dude ranch vacations are a fun way to interact with nature and learn about the nation's pioneer history. With so many dude ranches in Wyoming to choose from, it can be tough finding the one that's just right for your holiday.
We can help. Read on for our list of the top 10 best dude ranches in Wyoming.
Lost Creek
Lost Creek has been snuggled into the valley of Jackson Hole for over 12 decades. Located near the Snake River Overlook, this Western paradise provides guests with a dramatic panorama of the Teton Mountains.
Fall asleep in cozy cabins after a long day breathing in the fresh country air. Ranch activities include daily horseback rides (with lessons if you need them), hayrides, guided hikes, scenic floats, and fishing trips.
In the main lodge, gourmet meals are made to order with fresh local ingredients like bison and trout. There are also dance nights with live country music. Soak in the outdoor hot tub surrounded by some of the most breathtaking scenery, including the sunset behind the valley.
Eaton's Ranch
As the country's oldest operating dude ranch, Eaton's Ranch is the perfect place for a vacation in Wyoming. Like many dude ranches in Wyoming, its main season is from June until September, although it operates as a B&B during the winter months.
Eaton's Ranch is located just outside of Sheridan with a scenic backdrop of the Bighorn Mountains. The Gold Coast cabins include a lovely fireplace and a front porch to have your morning coffee.
Three hearty meals per day are served either in the dining room or cookout style. A breakfast ride to Domos Cabin is scheduled every Tuesday. Take part in a variety of activities like day rides, overnight pack trips, hiking, and fishing. There's also a pool, fitness center, and lots to explore in the nearby Big Horn Mountains.
Come in May and witness the Eaton's Horse Drive or August for the Bob Wulff Memorial Roping event.
Darwin Ranch
Inspired by the safari lodges of East Africa, Darwin Ranch provides the utmost hospitality to make your dude ranch vacation an unforgettable and luxurious experience. Remotely located on the edge of the Bridger-Teton forest, the ranch offers farm-to-table meals, a stunning view of the Gros Ventre River, and a wood-fired hot tub to relax under the stars.
Hand-built cabins have been reconstructed from 100-year-old structures, preserving what's remaining of the area's original homestead. Each includes wood-burning stoves and private bathrooms. The Spruce Cabin is the most secluded and offers beautiful valley views from the porch.
During the day, head out on a hike or horseback ride. Guided rides range from hours to days long on expertly trained mustangs. The nearby river provides excellent fly fishing for Spotted Cutthroat Trout as well as Rocky Mountain Whitefish.
Darwin Ranch is open for the summer season for week-long stays. For adventurous holiday makers looking for a true wilderness getaway, a hike to Upper Camp Falls can be added on after your stay for 2 or 3 nights of glamping. Folks vacationing in the winter can enjoy the region's excellent skiing by booking an all-inclusive ski trip.
Paradise Guest Ranch
Paradise Guest Ranch has welcomed guests for over 100 years to the beauty and majesty of the Big Horn Mountains.
Cabins combine modern amenities with rustic charm, and all come with a cozy fireplace and outdoor deck that overlooks Fan Rock. Full-or-half-day rides through the valleys are offered every day apart from Sundays and Thursdays. Other activities include fly-fishing on French Creek, guided trips to nearby lakes and rivers, or hiking through the Big Horn National Forest. Also included are lessons on rodeo events like team penning and barrel racing.
During the evening, enjoy hilltop cookouts with delicious country BBQ, bonfires, dancing, or a gourmet dinner and cocktail at the French Creek Saloon. The summer months of June, July, and August are the ranch's most popular time slots, when wildflowers and wildlife abound.
In September the ranch shifts to adult-only weeks. Not only does that mean the ranch is less crowded, but it also allows for longer trail rides. The spectacular fall foliage is just an added bonus.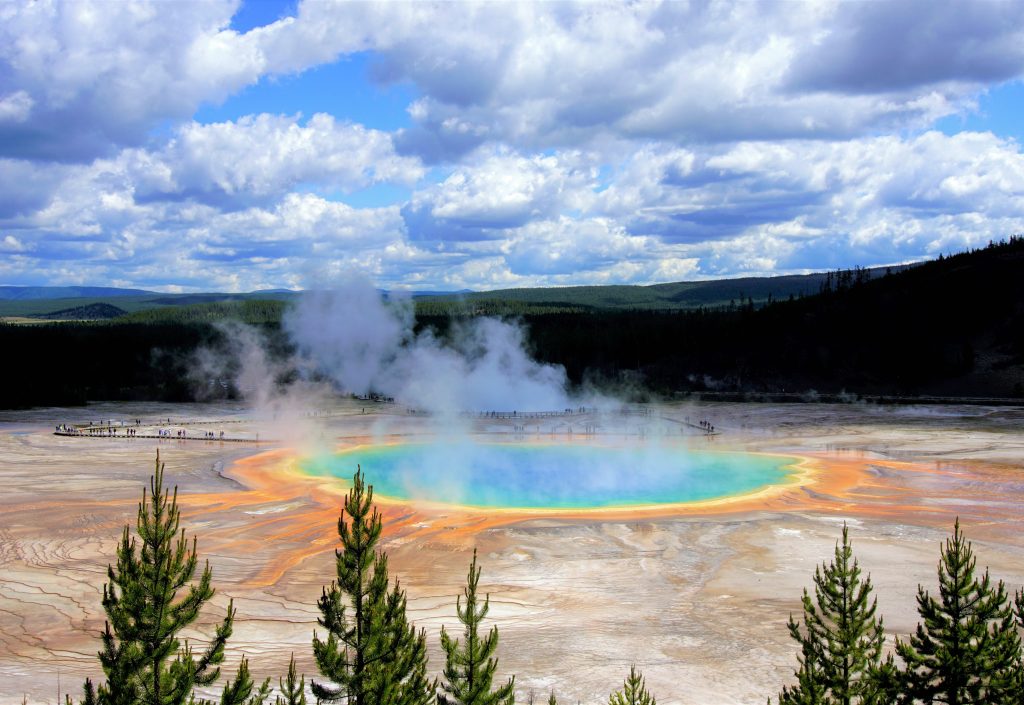 Red Rock Ranch
Located in the heart of the Bridger-Teton Wilderness and within driving distance to Yellowstone National Park and Grand Teton National Park, Red Rock Ranch has been a family-owned-and-operated staple of Jackson Hole, Wyoming since 1974. Surrounded by rolling hills, its natural beauty makes a great backdrop for your holiday photos.
Log cabins provide electric heating as well as a wood stove and a good night's sleep on comfortable beds. The Sioux and Navajo cabins are especially well-suited for couples and provide a stunning view of the mountains from the front porch.
In the main lodge, you'll find the dining room and a library. A fire is lit in the lodge each morning before breakfast. Dining options include family-style buffet dining, camp cookouts, or gourmet plated dinner at the Red Rock Saloon.
Experienced and beginner horseback riders can take advantage of mountain trail rides through the ranges of the Grand Teton, Wind River, and Absaroka Mountains each morning and afternoon. Crystal Creek flows through the dude ranch, making for plentiful fly-fishing for cutthroat trout. There's also a pool onsite.
This Wyoming dude ranch operates in the summer season, but private cabins can be booked for off-grid winter escapes during the off-season.
CM Ranch
Located in Dubois, Wyoming near Yellowstone National Park, CM Ranch provides its guests with an authentic Old West experience.
Twelve charming cabins built from hand-cut logs dot the property. Meals are served family style and feature traditional western favorites like prime rib, steak, and homemade bread.
Less than an hour from the ranch is the south entrance to Yellowstone National Park and its many geysers. Hiking trails into the Fitzpatrick Wilderness are also easily accessible from the ranch. Onsite, the Jakey's Fork of the Wind River makes for superb fly-fishing. There are loads of other good locations including Torrey, Ring, and Trail lakes for brown, rainbow, and brook trout.
CM Ranch operates during the summer season only. Couples looking for a quieter time to get away can come during the last two weeks of the season, for an "adults-only" week.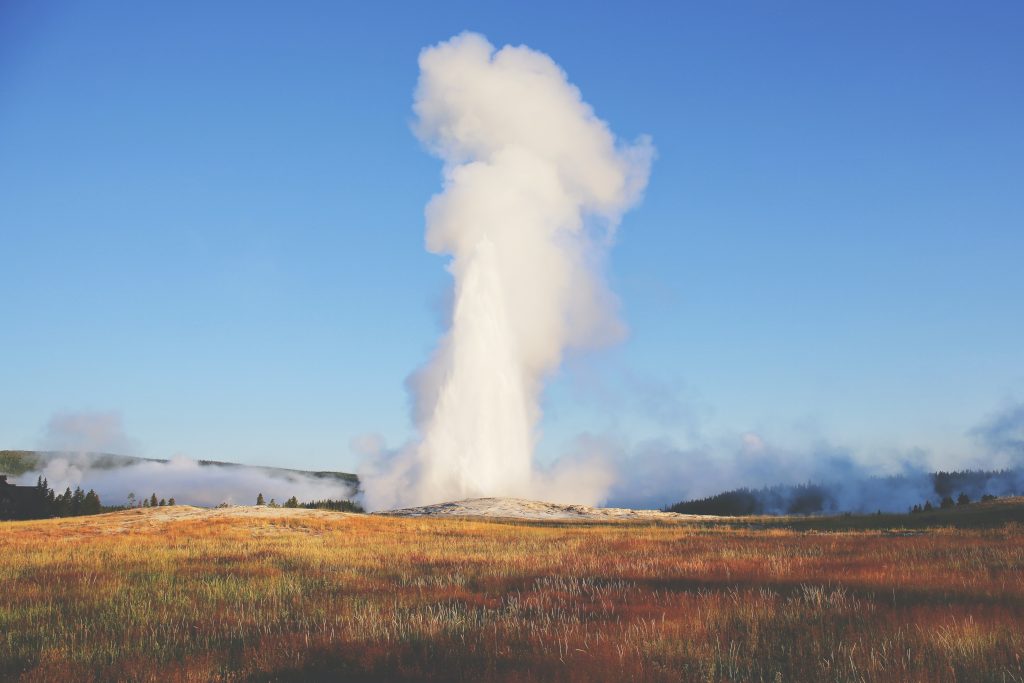 A Bar A Ranch
A Bar A Ranch sits on nearly 100,000 acres of prime land in the Medicine Bow Mountains. Its location on the North Platte River provides excellent access to world-class fly fishing in nearby streams and lakes, not to mention numerous hiking and riding trails through the National Forest. Relaxing massages, a pool, tennis, golf, and river and shooting sports are also available.
Unlike some other dude ranches in Wyoming, A Bar A charges on a per-night basis, not per week. That means you can customize your dude ranch holiday for just the right amount of time. Experienced pilots can even fly into A Bar A Ranch.
For a fully immersive experience, book a 5-day Classic Expedition. Combine fishing, riding, hiking, and clay-shooting into one unforgettable experience. Trip packages include private cabins, daily activities led by experienced guides, a private chef, and a custom-made itinerary.
Bitterroot Ranch
Nestled just outside of the Shoshone National Forest in northwestern Wyoming in the Wind River Valley, Bitterroot Ranch is a family-owned working ranch. Guests will have the opportunity to help drive cattle into the meadows of the high mountains. With the nearest town 30 miles away, you and your partner or family will surely enjoy some fun and unique bonding time during your getaway to this ranch.
Apart from cattle drives, horseback riding is Bitterroot's main attraction thanks to its proximity to the winding trails of the Shoshone National Forest and adjacent alpine meadows. Of course, flyfishing and hiking are available as well, and Yellowstone and Teton National Parks are just a day trip away.
Cabins are rustic and charming. Enjoy good home cooking made from produce and livestock raised on-site, as well as homemade bread. Bitterroot Ranch offers full or half-week bookings throughout the summer, as well as instructional clinics, roundups, and pack trips.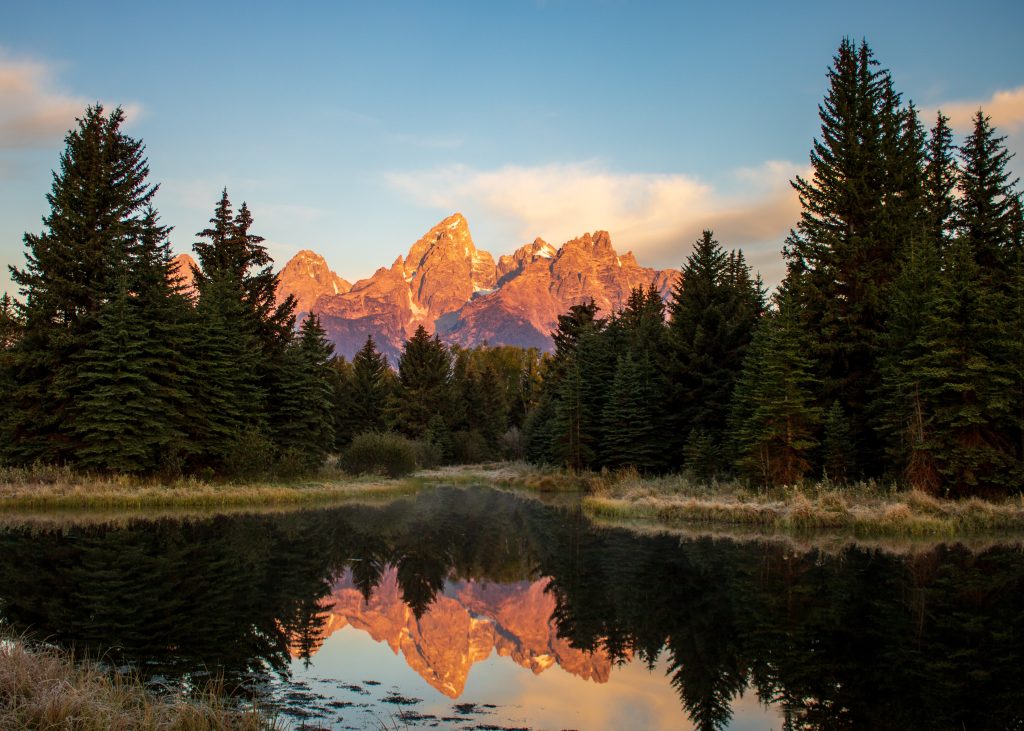 Turpin Meadow Ranch
Turpin Meadow Ranch sits on the bank of the Buffalo Fork River on the outskirts of Grand Teton National Park. For 80 years, the owners have been welcoming guests to partake in seasonal activities like snowmobiling and Nordic skiing in the winter and bird-watching, fishing, and horseback riding during the spring and summer months.
The main lodge features a large window and boasts scenic views of Mount Moran. Inside, you'll find a fully-stocked bar leading to an outdoor patio, a sizeable gas-lit stone fireplace, and a fabulous dining room. Luxury cabins have handmade furniture and come fully stocked with specialty bath products and wool bedding. Chalets are available for winter adventures.
Turpin Meadow Ranch does not offer week-long all-inclusive stays, so you'll have to check ahead for availability.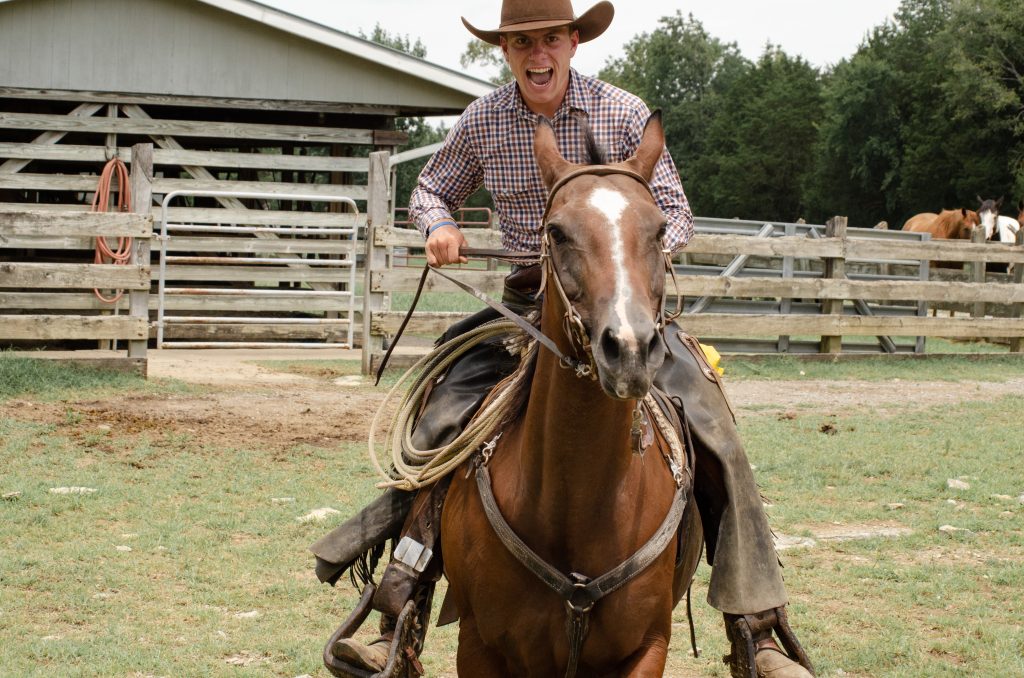 Dude Ranch F.A.Q.
What is a dude ranch?
A dude ranch is a vacation destination that allows visitors to get the feel of ranch life. It can be a former cattle ranch that's been outfitted to accommodate guests, or a ranch-style resort that was built as a destination. Usually located on a large plot of land, they are most prominent in the western and southern United States, but can be found throughout the country–even in New York. A typical stay on a dude ranch is a week long, and many dude ranches require a minimum 6-night booking.
Some dude ranches are active working ranches that encourage their guests to get a feel for country life by participating in chores like feeding and driving cattle. Others are luxury resorts with a ranch feel. Many dude ranches are all-inclusive, with a single rate covering lodging, meals, and activities.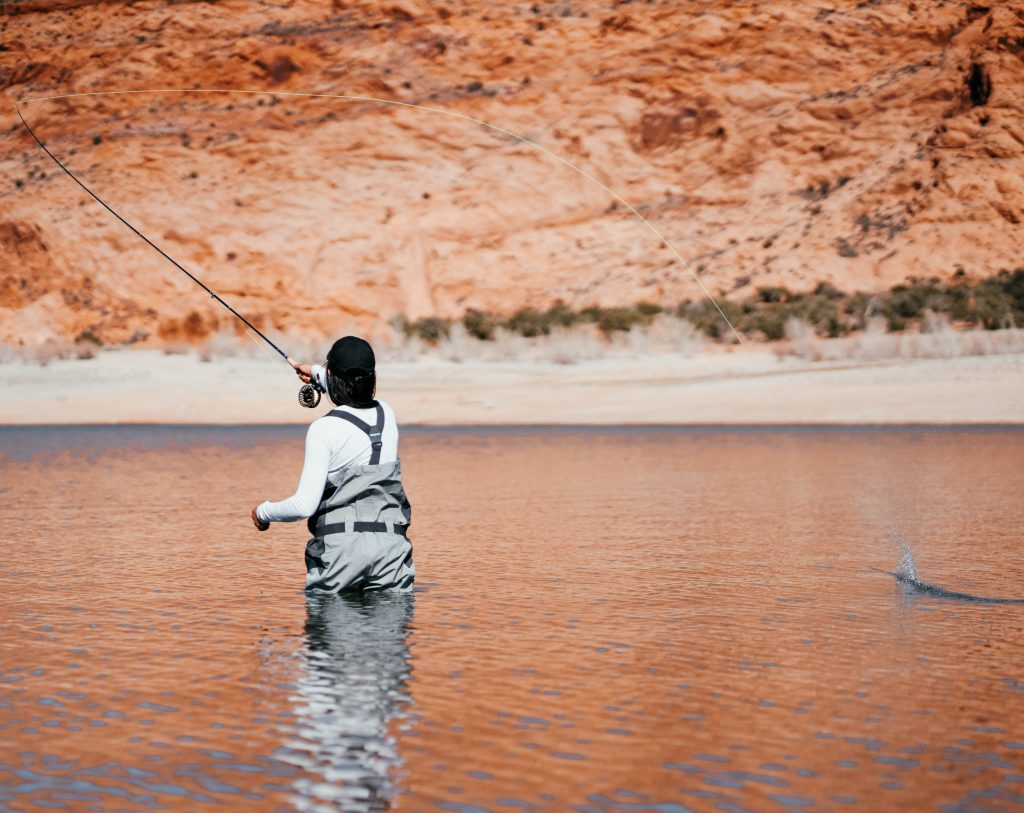 Horseback riding is the most popular activity on a dude ranch, and most all-inclusive dude ranch packages include several scheduled trail rides and pack trips. Other activities include fishing expeditions, hunting, and hiking. Many dude ranch lodges include comfortable amenities like spas, pools and outdoor hot tubs.
When is the best time to come to a dude ranch?
Between early June and the end of September is the nicest time to find yourself at a dude ranch. Some dude ranches welcome guests during the summer season only, while others are open year-round. Some dude ranches in Wyoming run specialized programs for anyone who wants to experience winter out in the country.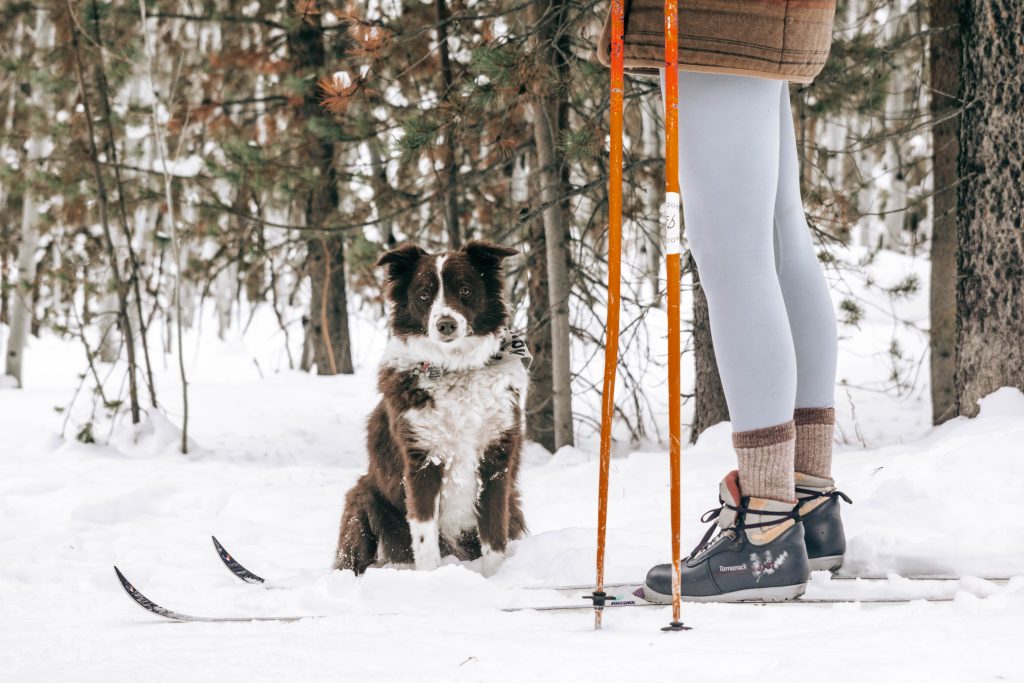 What should I pack to go to a dude ranch?
It's a good idea to be prepared for anything out in the country. Most of the Wyoming dude ranches on this list focus on the summer season, so you'll want to pack airy, comfortable clothes that layer well and are suited for warm weather and sunshine. For outdoor activities, lightweight long pants and sleeves are ideal to keep bugs away.
Evenings might get chilly, so bring outer layers made of fleece or wool. It's also a good idea to pack plenty of socks and a pair of hiking boots, a wide-brimmed hat for sun protection, and a raincoat. You won't need to bring bedding or camping equipment to any of the dude ranches on this list.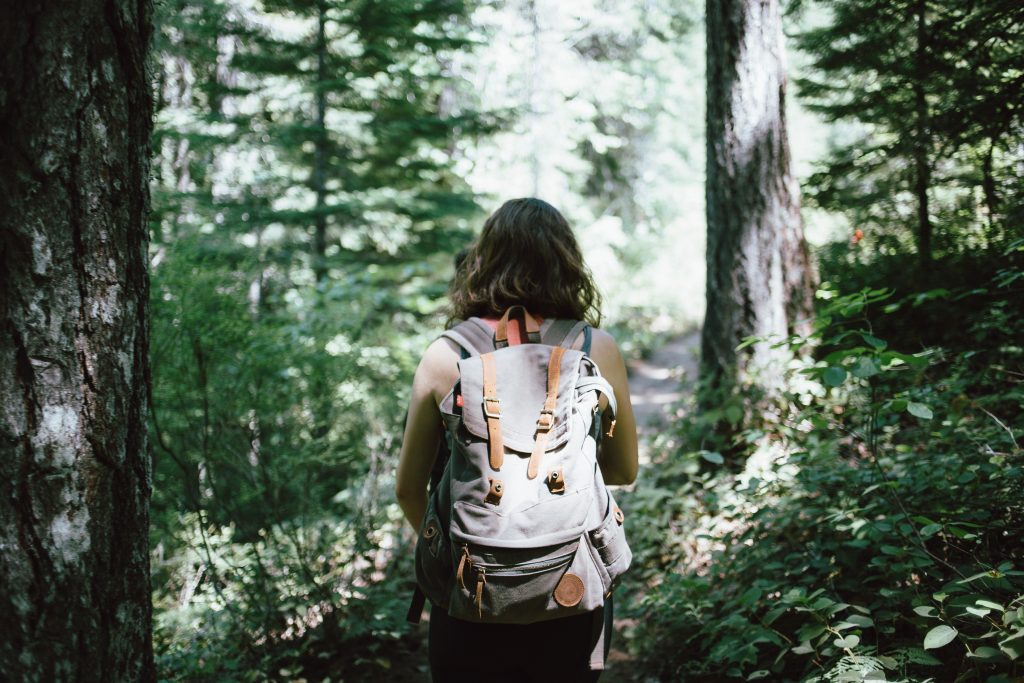 Do I need to know how to ride a horse?
No, in fact, horseback riding lessons are offered at every dude ranch on this list. During a typical stay, wranglers will work with guests to match them with horses that have a compatible temperament and ability. Dude ranch hosts strive to help guests build a rapport with their horses, so the horse you are matched with on day one of your stay is most often the same horse you will be riding all week.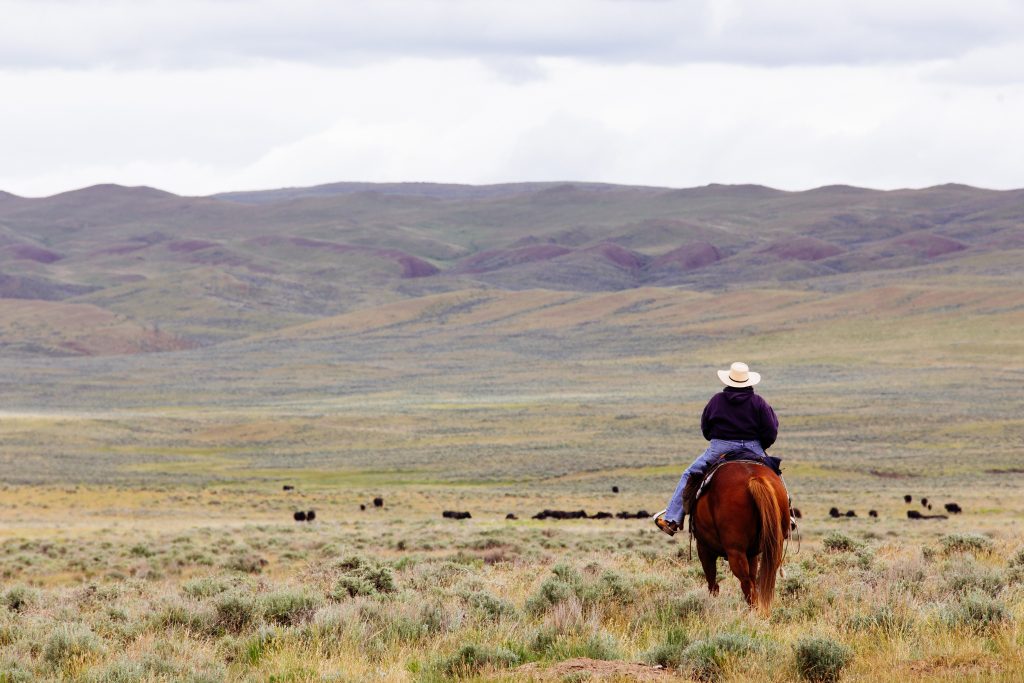 Now that you've learned all about dude ranches and read our list of the best dude ranches in Wyoming, what do you think? Are you ready to book a dude ranch vacation? If you're not sure whether Wyoming is the right destination, you may want to check out our articles on dude ranches in Montana, Tucson, Colorado, California, New York, and Arizona.