Known for stunning natural beauty, a wide range of wildlife, and world-famous attractions like Yellowstone National Park and the Rocky Mountains, Montana is a perfect destination for everyone looking for an outdoor adventure at a dude ranch.
There are a lot of dude ranches in Montana to choose from. How can you decide which is the best Montana dude ranch for you?
We can help. Read on for our list of the top 15 best dude ranches in Montana, so you can find the perfect spot for your vacation.
Bar W Guest Ranch
Located in the northernmost part of Montana, Bar W Guest Ranch is situated at the foot of Spencer Mountain. A great Montana dude ranch for families, it also offers adults-only weeks.
Their typical packages include meals, horseback riding sessions, working with cattle, boating on the lake, campfire nights, and much more. In the winter, sleigh rides in the gorgeous snowy wilderness are available for an extra fee.
Choose from rooms at the main lodge, glamping tents, or the beautiful new cabins.
Hidden Hollow Hideaway Cattle & Guest Ranch
Hidden Hollow Hideaway is located near the Missouri River and is geared toward those looking for a traditional ranch experience. Activities here include horseback riding, hunting trips, wildlife watching, and historical adventures.
Accommodation consists of 3 cozy cabins, each with its own unique spin on Western-style décor. There is also a communal lodge where meals are served and you can relax in the living area.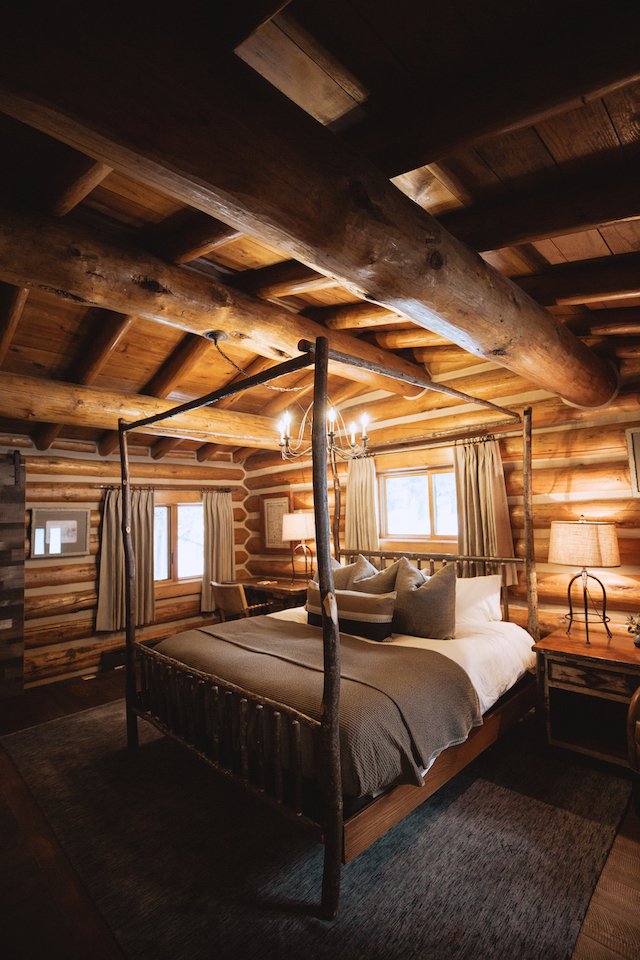 Lone Mountain Ranch
Situated just north of Yellowstone National Park, Lone Mountain Ranch prides itself on being one of the best places for skiing adventures in Montana. It features world-class trails plus access to downhill skiing nearby.
There is something for everyone here; they offer a huge variety of activities and packages to choose from, including ski vacations, summer stays, bed & breakfast, rodeo weeks, and Yellowstone trips. This luxury Montana dude ranch also has romantic honeymoon and elopement packages.
With gorgeously appointed cabins that fuse modern design and traditional Western materials, plus delicious farm-to-table cuisine, this will be a Montana dude ranch vacation to remember.
Triple J Wilderness Ranch
Triple J, also known as JJJ Wilderness Ranch, is one of the most popular dude ranches in Montana. They tend to book up well in advance, so if this one appeals to you, make sure you book early.
Located on the outskirts of Flathead National Forest and the Rocky Mountains, Triple J offers wonderful wilderness adventures tailored to each guest. They have a dedicated kids' program, adults-only weeks, and discounts for repeat visitors and non-riders.
You can choose from six beautiful and rustic log cabins, all with amenities such as toiletries, wood stoves, and a daily housekeeping service.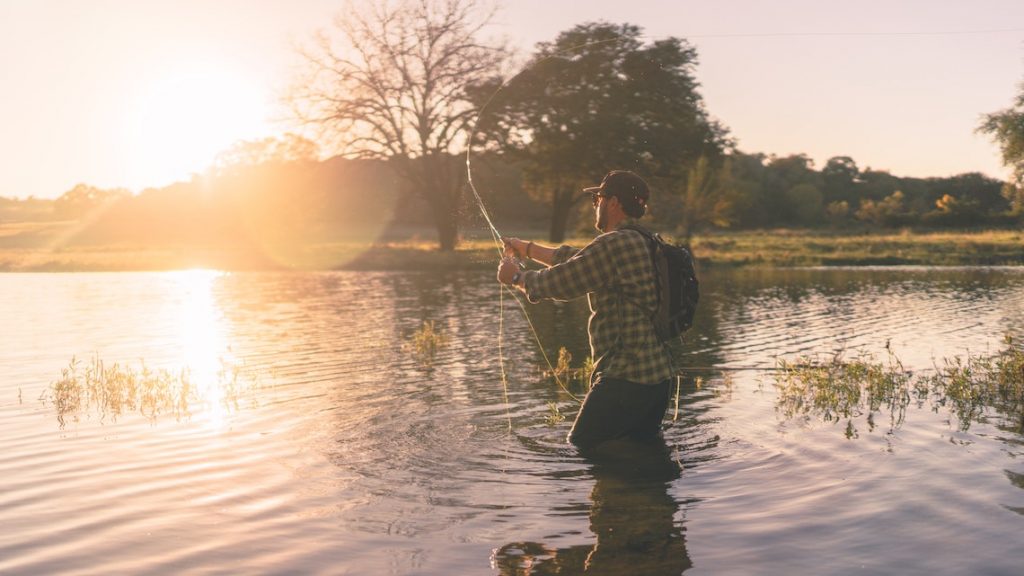 Hawley Mountain Guest Ranch
Located in a pristine wilderness just north of Yellowstone National Park, Hawley Mountain Guest Ranch offers stunning views and a serene atmosphere. Here you can go horseback riding, fly fishing, or mountain hiking; take trips on a Jeep or boat; and more.
Accommodations at this all-inclusive Montana dude ranch are cozy and comfortable, with a choice of rooms in the main lodge or separate cabins. The delicious, hearty food is served buffet-style, making it a great choice if you're traveling with picky eaters.
Rich's Montana Guest Ranch
Rich's Montana Guest Ranch prides itself on providing guests with a traditional dude ranch experience as well as a wide variety of outdoor adventures. Here you can experience everything from fly fishing to hunting to horseback riding to pack trips to snowmobiling.
This family-owned ranch hosts just 24 guests a week, allowing the staff to provide personalized service. All-inclusive dude ranch packages cover activities, accommodations, and all meals, as well as access to amenities like the onsite lake and hot tub.
320 Guest Ranch
Perfectly situated between Big Sky and Yellowstone National Park, 320 Guest Ranch offers a beautiful and relaxed atmosphere. Here you can experience all the attractions of ranch life, such as horseback riding, angling, and wrangling, as well as some more laid-back activities like soap making and Mountain medicine workshops.
They offer a variety of comfortable accommodations, including riverfront cabins, 3-bedroom luxury log homes, and mountain chalets; some have fireplaces, some have kitchenettes, and all have outdoor space.
Sweet Grass Ranch
Situated in a picture-perfect wilderness, Sweet Grass Ranch is a family-owned sixth-generation working cattle farm. Being able to work with these cattle and direct them by horseback is one of the things that attracts many visitors to this ranch, as you'll get to experience feeling like a real cowboy!
They also offer the usual Montana dude ranch activities like horseback riding, fishing, hiking, and campfires. You can choose to stay in a cabin, a yurt, or a comfortable room at the historic lodge.
Paradise Rest Ranch
Aptly named, Paradise Rest Ranch is brimming with beauty and offers a laid back, restful vacation. Sitting just 10 minutes from the West Entrance to Yellowstone National Park, it makes a great base for exploring the area.
Here you can ride horses, fish, and enjoy delicious home-cooked meals. You can even join a cookout (held on Monday and Friday evenings) for an extra fee. Stay at one of their rustic cabins; with some of the most traditional décor on this list, you'll feel like you've stepped back in time.
Elkhorn Ranch
Elkhorn Ranch is another family-oriented dude ranch offering a traditional and authentic experience. This is one of the best Montana dude ranches for families, as they focus on giving kids a confidence-building experience and cater to riders of all abilities. Nervous or first-time riders will be well taken care of here.
Accommodations are both rustic and cozy. There's no TV or WiFi, so you can spend quality time together as a family, without the typical distractions of the modern-day.
Z5 Guest Ranch
Z5 Guest Ranch is a private, peaceful Montana dude ranch. Great for couples, it offers a stunning setting for weddings as well as unique experiences like helicopter rides and a Chuckwagon dinner to truly make this a once-in-a-lifetime experience.
Other activities include river rafting, fly fishing, and horseback riding. Accommodations here include a bunkhouse, farmhouse, cabin, and authentic tipis.
Deep Canyon Guest Ranch
Located near Rocky Mountain Front, Deep Canyon prides itself on offering a full range of outdoor activities, including wildlife viewing, birdwatching, fishing, and hiking. They also offer unlimited horseback riding, so this is one of the best Montana dude ranches for avid riders.
Accommodations are rustic yet still luxurious; they offer a range of log cabins, an A-Frame cabin, and a house for those traveling with a large family or a group of friends.
Mountain Sky Guest Ranch
Mountain Sky Guest Ranch is not only one of the most luxurious dude ranches in Montana, it's one of the most luxurious dude ranches in the U.S. Sitting at the heart of Paradise Valley, it is known for stunning views, fine food, and plethora of activities.
Whether you're looking to go white water rafting or treat yourself to a wellness day at the spa, this ranch certainly has something for everyone whether you're looking for family adventure or a romantic couples' getaway. Each cabin is unique and charming.
Bonanza Creek Guest Ranch
This one's a call for all the women out there!
Situated beside the Lewis and Clarke National Forest, Bonanza Creek is one of the few cattle ranches in Montana that offers specialized cowgirl retreats. Unlike others on this list, it is no longer a "guest ranch" (though it's still in the name) but as of 2023 is catering only to cowgirl retreats and cabin stays.
A well-known Montana dude ranch for many years, now it's a place for women to feel wild and free on horseback, or for families to enjoy outdoor-oriented vacations when the retreats are not running.
The Ranch at Rock Creek
Last but most certainly not least on this list is The Ranch at Rock Creek. If you're looking for a dude ranch that's less dude and more deluxe, then this luxury Montana dude ranch could be just what you're looking for!
A superb all-inclusive retreat, it's perfect for weddings and spa getaways, as well as those interested in wine, outdoor activities, and wildlife. Stunning accommodations range from luxury homes to glamping cabins.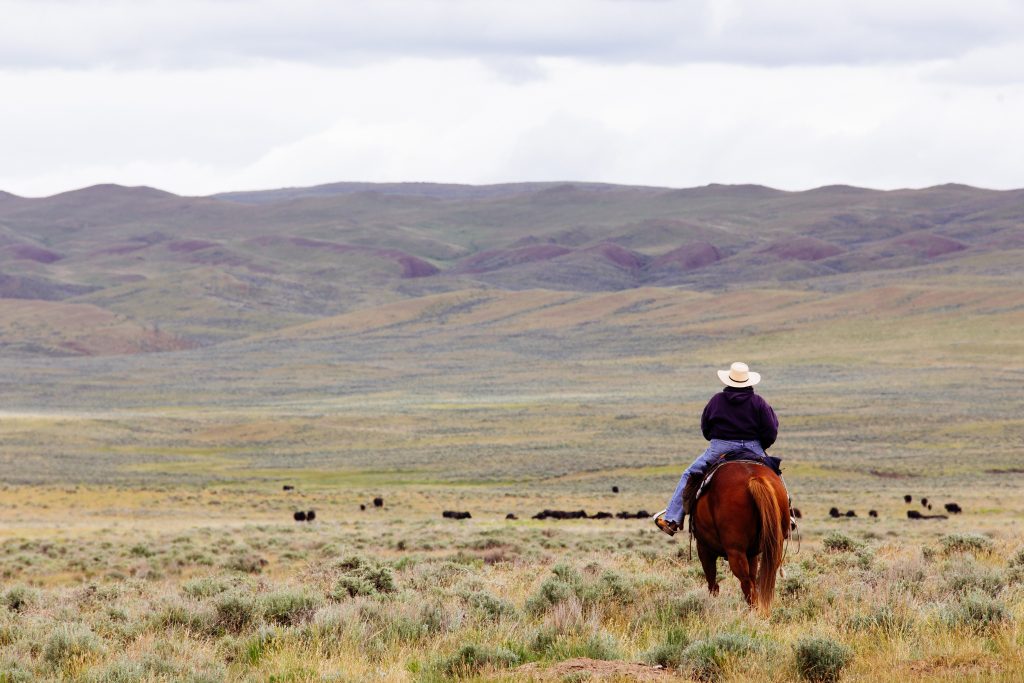 What is a dude ranch?
A dude ranch offers you a ranch-style experience on your vacation, whether that's going horseback riding or participating in hay rides and cookouts under the stars. Most dude ranches are all inclusive, which means your accommodations, meals, and activities are included in your rate.
All-inclusive dude ranch packages take out the stress of your trip, as you don't have to think about managing meals or tracking expenses while you're there. Plus, most dude ranches are located in remote areas since they tend to have a lot of acreage, so having everything provided onsite makes your vacation totally relaxing.
Think of it like a resort with a "Wild West" atmosphere, which can be as rustic or luxurious as you like. Dude ranches range from working cattle ranches where you can join in the daily tasks to posh ranch-style resorts with spas. Common activities on dude ranches include horseback riding, fishing, hiking, dances, cookouts, and more.
Why choose a dude ranch in Montana?
The dude ranches in Montana are some of the best, and Montana is known for its jaw-dropping scenery. You'll find wide open spaces, stunning rock formations, and beautiful natural landscapes.
The climate in Montana varies widely from season to season, with warm summers and frigid, snowy winters. Dude ranch activities will vary according to the weather, with options like fishing and swimming in warmer months and cross-country skiing and sleigh rides in colder months. No matter what time of year you visit Montana, you'll have an amazing dude ranch vacation.
After reading our round-up of the best Montana dude ranches, what do you think? Which one is your favorite? Let us know in the comments!