A wonderful way to experience this state's great outdoors is at a New York dude ranch.
Although most people think of New York City and urban life when they consider a New York vacation, the state of New York has much more to offer. From the Adirondack Mountains to Niagara Falls to vast forests and wilderness areas, there is plenty of natural beauty in New York and dude ranches to choose from.
Here is our list of the best dude ranch New York vacation spots.
Rocking Horse Ranch Resort
Rocking Horse Ranch Resort offers an authentic and fun family dude ranch experience that's great for visitors of all ages. This is one of the more conveniently located top dude ranches in New York, as it is situated just a two-hour drive north of New York City.
Explore the area by horseback or spend a day at the indoor waterpark; however you choose to spend your time, you're guaranteed to be in for a fun vacation here. The fun doesn't stop once the day's activities are finished either; there's plenty of evening entertainment.
Choose from a selection of rooms and suites at the main lodge, each decked out with log-cabin-style furnishings. Amenities include a fridge, Wi-Fi, and flat-screen TVs.
Roaring Brook Ranch Resort
For guests who want a unique, sophisticated experience, Roaring Brook Ranch Resort delivers. This luxury New York dude ranch offers exceptional dining in stunning yet rustic facilities and is a great lakeside venue for destination weddings.
Roaring Brook is a great high-end ranch vacation spot even if you're not looking for a wedding venue. Accommodations were renovated in 2020 and consist of stunning modern rooms which guarantee a comfortable stay. There is also plenty to be done here, with an on-site spa, swimming pools, and a variety of relaxing and sporting activities throughout the day and into the evening.
Estate at Fly Creek
Located 7 miles from the Village of Cooperstown and surrounded by 355 private acres, Estate at Fly Creek is one of the most luxurious New York resorts on this list. Although it isn't technically a dude ranch, we included it as a unique alternative for anyone who wants a private ranch-style experience in a high-end environment.
This exclusive 8-bedroom estate is only available for private rentals. You'll enjoy an incredible luxe stay, with amenities like a steam room, an on-site equestrian center for horse riding, hiking trails, a fishing lake, a boating lake, and much more. You can also hire a housekeeper and a private chef for an extra fee.
Ridin Hy Ranch Resort
Ridin Hy Ranch Resort is one of the most fun, family-friendly dude ranches in New York. Operating since 1940, with three generations of experience, it is known for offering exceptional care and service.
At Ridin Hy, you can find all sorts of onsite activities, like horseback riding, boating, and downhill skiing. Accommodations consist of a variety of simple and rustic cabins.
1000 Acres Ranch Resort
The 1000 Acres Ranch Resort offers a traditional experience in a relaxed atmosphere.
Located on the banks of the Hudson River, this is one of the most beautifully located dude ranches in New York. Explore the area by horseback, with rides catered to different abilities (walk, walk & trot, or walk, trot & canter), or enjoy water sports, golfing, and indoor activities.
Choose from a selection of rustic cabins. At 1000 Acres, you're sure to have a comfortable and enjoyable stay, whether you're on a romantic trip for two or a full family retreat!
Hill Top Ranch
Located in Jamesville, New York, Hill Top Ranch provides a variety of trail-riding packages. These vary from half-day rides to multi-day packages and cater to both beginners and experienced riders.
Their guest cabins are cute and cozy, and the staff delivers excellent service to make sure you're well catered to during your stay.
D&K Ranch
D&K Ranch is situated in the Finger Lakes National Forest and provides excellent trails and views of the area.
Horseback rides are customized to your comfort level and ability, making this a great location to visit whether you're a beginner or an experienced rider. This little family-owned dude ranch in New York is perfect for couples' trips and family vacations alike.
Stay at any of the cabins or houses, each with its own unique charm.
Blackthorne Resort
Blackthorne Resort is a fun-loving New York dude ranch that offers a variety of event packages and makes for a great venue for any kind of get-together. From destination weddings and baby showers to sweet 16s and family reunions to company retreats, Blackthorne Resort caters to every need!
Whether or not you're holding an event here, it is a lovely place to stay. You'll have a wide variety of accommodation options to choose from, including an RV park, campground, and cabins. All three types of cabins are cozy and sure to make you feel at home.
Pine Ridge Dude Ranch
Situated on a 150-acre site in the Shawangunk Mountains, Pine Ridge Dude Ranch is 4.9 miles from Minnewaska State Park and 7.5 miles from Witch's Hole State Forest. One of the best all-inclusive dude ranches in New York, Pine Ridge specializes in family-oriented fun.
You can enjoy all sorts of activities here, including archery, paddle boating, rock climbing, and more.
B&B Ranch
B&B Ranch is another luxury New York dude ranch. With only five guest houses, it is known for privacy, stunning views, and fine dining experiences. They also offer a variety of onsite activities, like horseback riding and game hunting.
Whether you're looking to have a quiet, romantic vacation or rent it exclusively for a family reunion or company retreat here, B&B Ranch offers luxurious accommodations and great service.
What Is a Dude Ranch?
A dude ranch offers you a ranch-style experience on your vacation, whether that's going horseback riding or participating in hay rides and cookouts under the stars. Most dude ranches are all-inclusive, which means your accommodations, meals, and activities are included in your rate.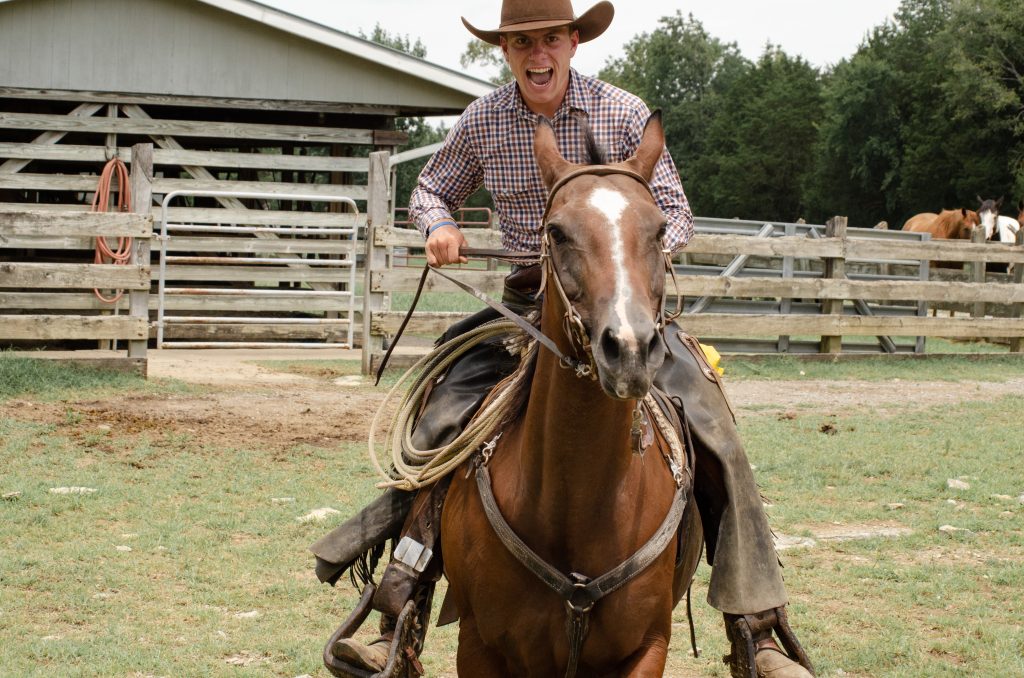 All-inclusive dude ranch packages take out the stress of your trip, as you don't have to think about managing meals or tracking expenses while you're there. Plus, most dude ranches are located in remote areas since they tend to have a lot of acreages, so having everything provided onsite makes your vacation totally relaxing.
Dude ranches can be rustic or luxurious, ranging from working ranches where you can join in the daily tasks to posh resorts with spas. Common activities on dude ranches include horseback riding, fishing, hiking, dances, cookouts, and more.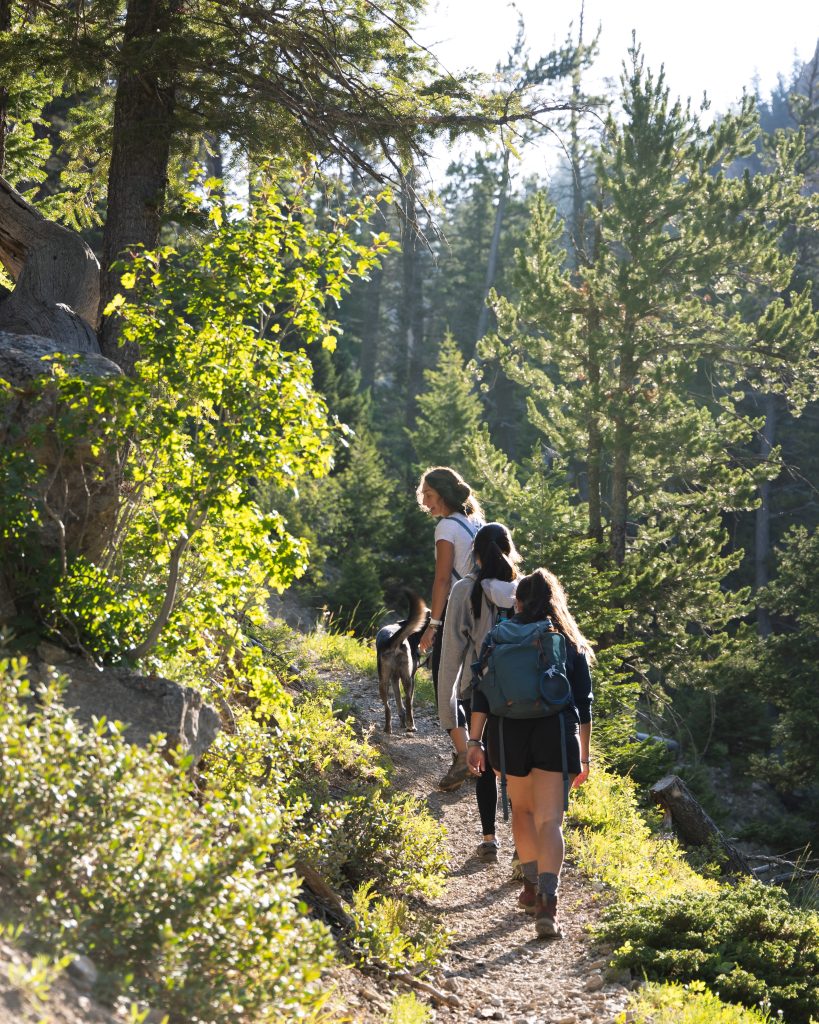 Why Choose a Dude Ranch in New York?
With natural attractions like the Adirondack Mountains and Niagara Falls, plus gorgeous stretches of wilderness, New York is a beautiful place to visit at any time of year. Whether you're looking for spring and summer outdoor activities, fall hikes amid the changing leaves, or winter skiing adventures, you'll find it here..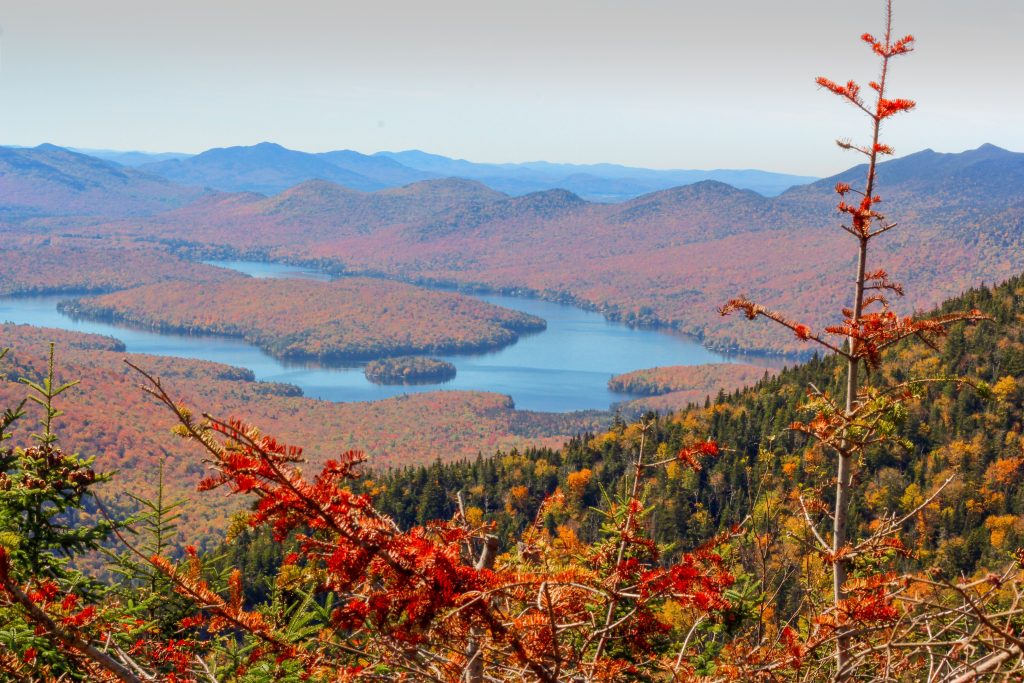 After reading our round-up of the best dude ranches in New York, what do you think? Which one is your favorite? Let us know in the comments!