Harvest Hosts is a membership program that allows RVers to park at breweries, vineyards, museums, and other interesting locations. The platform is similar to Boondockers Welcome (which they recently acquired), but instead of parking on a fellow RVer's property, you get to visit interesting places around North America.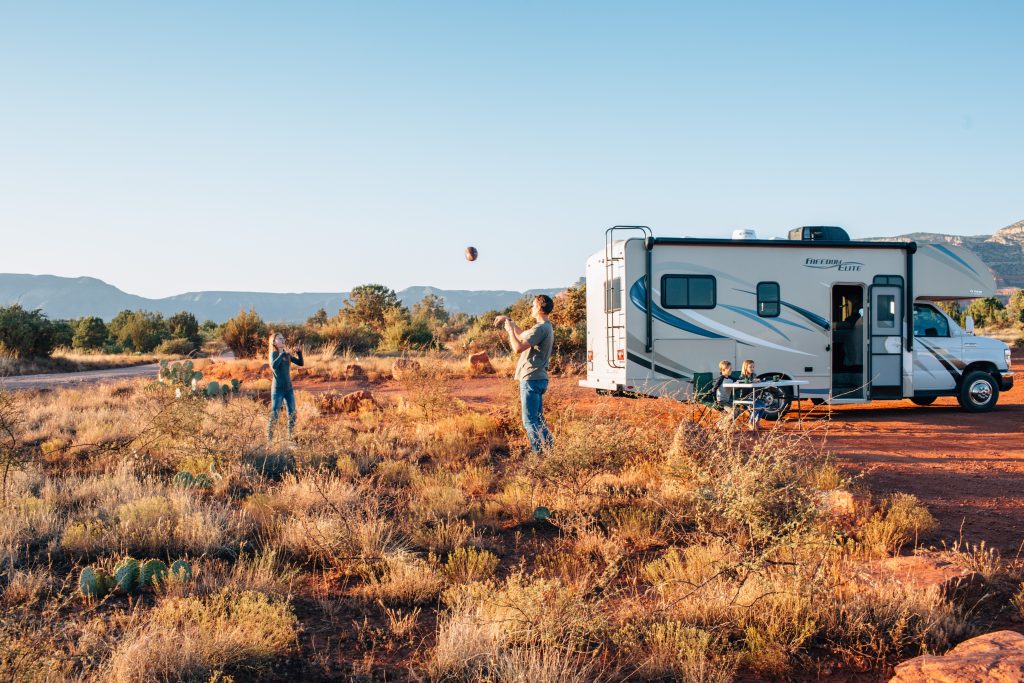 Harvest Hosts provides the opportunity for RV owners to find inexpensive places to stay while enjoying new experiences. If you have never heard of Harvest Hosts or want to understand how the membership works, then you are in the right place.
In this article, we will do a complete Harvest Hosts review, where we will explain how the platform works, what it costs, and any pros and cons of Harvest Hosts. In addition, we will answer other frequently asked questions about Harvest Hosts.
Harvest Hosts Review: Overview
No matter if you are a full-time RVer or renting an RV from Outdoorsy or RVshare, Harvest Hosts presents an opportunity to meet new people and explore new places.
Instead of staying at a typical campground such as a KOA or other RV park, Harvest Hosts gives you the opportunity to stay at unique places across the United States and Canada.
The Harvest Hosts network has over 8,000 RV-friendly locations, including but not limited to microbreweries, distilleries, vineyards, museums, and even alpaca farms.
While some RV parks have beautiful scenery, you won't be able to wake up to the smell of freshly brewed beer or be welcomed to help in the harvest at a vineyard. These are the unique experiences you will be able to indulge in with Harvest Hosts.
However, in order to park your RV at these places, you will need to be a Harvest Hosts member. The platform has different memberships that offer different benefits, and this Harvest Hosts review will explain everything you need to know.
Harvest Hosts Review: Memberships
When you sign up as a Harvest Host member, you get access to thousands of unique locations that allow you to visit and stay overnight in your RV. Not only do you get an unlimited amount of overnight stays, but with the membership, you don't have to pay any camping fees!
In addition, each membership comes with a 3-month Happy Camper Guarantee. Harvest Hosts understands that their product and code of conduct may not be everyone's cup of tea.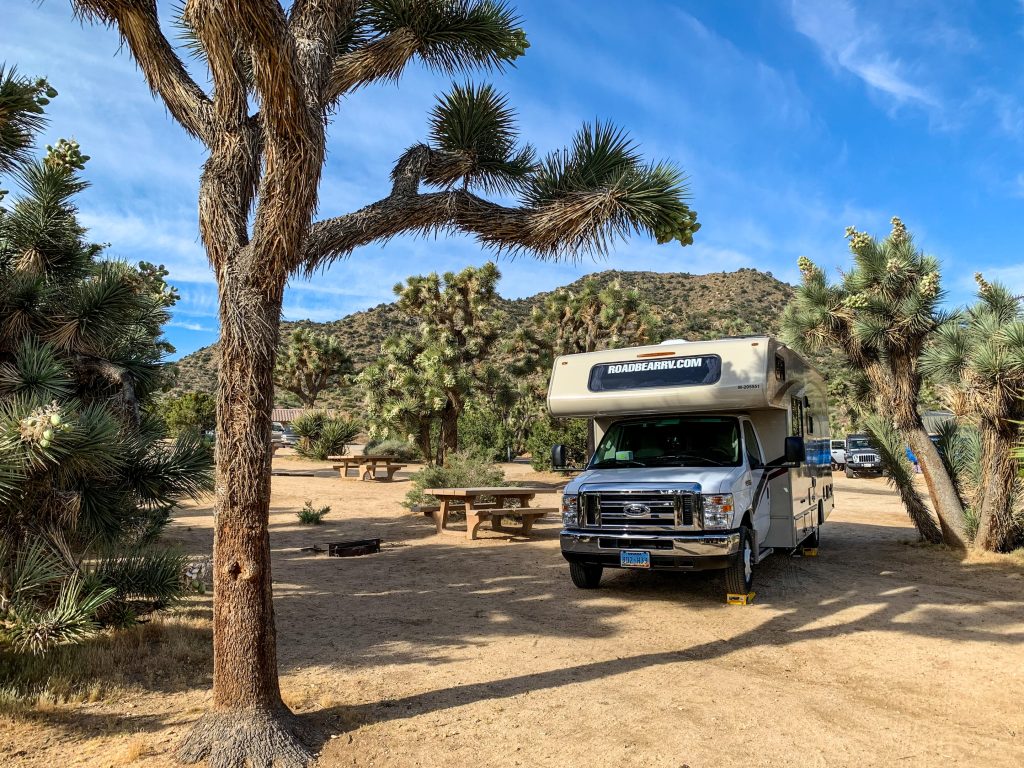 If you are unsatisfied with your membership for any reason, then you can contact Harvest Hosts within the first 3 months for a full membership refund.
To us, this is smart business and shows that Harvest Hosts stands behind their product and respects their customers. It also gives you peace of mind that you have plenty of time to try out the membership to determine if it's right for you.
With that said, there are three different memberships RVers can choose from. Let's take a look at what each one offers and the costs so you can determine which membership is best for you.
Harvest Hosts Classic
For $99/year, you can access over 4,200 locations, including 1,618 farms, 774 wineries, 561 microbreweries and distilleries, and 1,257 other attractions.
At this yearly cost, the membership will be paid for if you were to stay two nights at Harvest Host location.
Harvest Hosts + Boondockers Welcome
With this package, you will also get access to the 3,000+ community host locations from Boondockers Welcome. The cost of this membership is $169/year and gives you access to over 7,500 locations.
When you combine the two memberships, you won't have a problem finding a place to park for the night. This membership is typically paid for after three nights' stay.
harvest hosts All Access
For $179/year, with the All Access membership, you get everything mentioned above but with added benefits. The Harvest Hosts All Access membership adds 450+ golf courses that allow boondocking (free parking without hookups). You will also have access to 7000 dump stations in North America.
All Access members will also have data layers for cell coverage and weather forecasts. Since camping is a delicate balance of getting away from the rat race while also staying connected to the real world, Harvest Hosts offers data layer overlays so you know what kind of cell coverage you get at your destination.
When using Harvest Hosts to search for your next boondocking location, you can look at three cell coverage areas. This way, you can plan ahead and know what kind of coverage you will have during your stay.
This gives you the assurance that your family members can reach you in case of an emergency. It also saves you the headache of traveling to a destination to find out that there is no way to stay connected.
In addition, the All Access membership will show weather overlays so you can safely navigate your trip. The three overlays will show the area's wind direction, precipitation severity, and temperatures.
Is Harvest Hosts All Access Worth It?
To figure out which membership is right for you, you need to ask yourself a few questions. First, how often do you RV? If the answer is only a couple of times a year, then it's probably not worth signing up for the All Access membership.
For those who only go on a couple of RV trips a year, then it may be better to stick with the Harvest Hosts Classic. RVers who go on longer trips, such as summer road trips, may find that the Harvest Hosts + Boondockers Welcome membership gives them more variety.
However, if you are an avid golfer and want data coverage and weather forecasts in one place, signing up for the All Access membership will serve you best.
Lastly, full-time RVers who like boondocking and experiencing different places will find that the All Access membership has a lot to offer.
Harvest Hosts Review: Code of Conduct
It's important to understand that hosts on the platform are not a campground but businesses and fellow RVers who are offering their space for you to park.
With that said, it's important to understand Harvest Host's code of conduct before signing up for any of the three memberships.
Only Self-Contained RVs Are Permitted
In order to be a Harvest Host member, you must have a self-contained RV. This means that you need to have an interior toilet with built-in holding tanks for wastewater, and exterior tanks are prohibited. However, you can have a porta-potty, but it must be dumped off-site at a facility.
This also includes gray and black water tanks, Harvest Hosts makes it clear that you are not to dump your wastes on the host's property. You also need an interior kitchen, so tent setups are not allowed.
This may not work for everyone, as some campervans have exterior kitchens. It's best to double-check with the host before booking your stay.
Nonetheless, some hosts do offer hookups, but it's an exception. If the host does offer hookups, such as electricity or water, you will see it on the host's information page.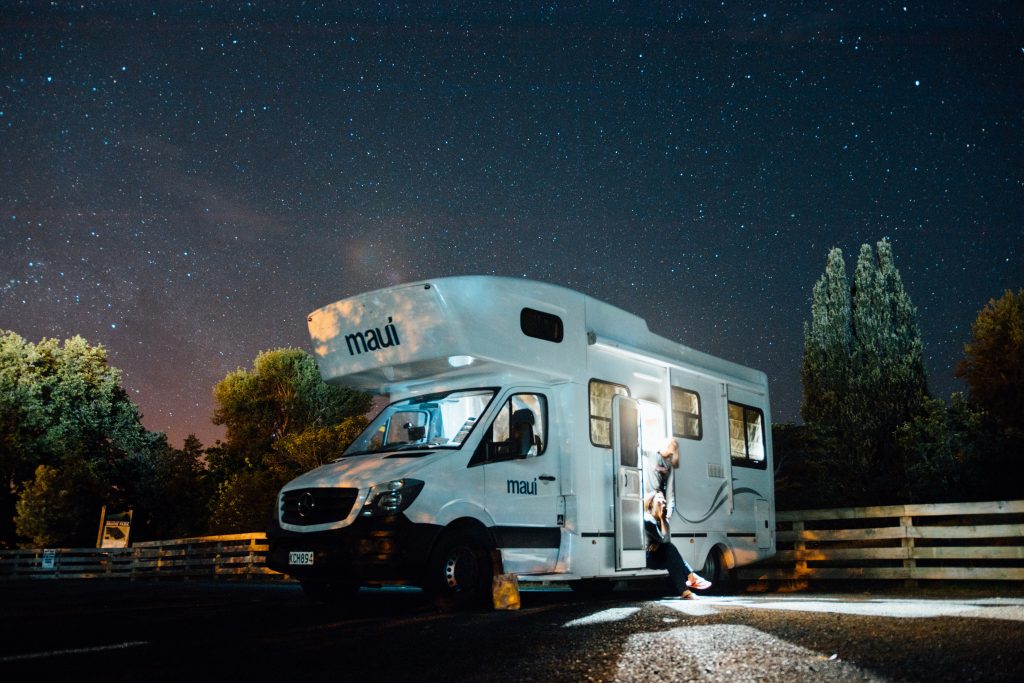 Don't Show Up Unannounced
On the host's information page, you will find the preferred contact method and the person you need to speak to in order to arrange a stay. In general, you should contact the host 24 hours to 2 weeks in advance to make a reservation.
Showing up unannounced is a no-no and violates the Harvest Host's code of conduct policy. This may be a problem for RVers who need a last-minute spot and will instead need to go to a campground or RV park.
Arrival Has To Be During Business Hours
Unless the host approves, arrival must be during the location's business hours. This can also be frustrating because it's common to arrive at a parking spot very late in the evening due to traffic or other reasons.
In this case, it's good to plan ahead and let your host know. They may be able to make an exception, but depending on their business policies, you may be out of luck.
Provide Your RV Size and Proof of Membership
When requesting your stay, you should tell the host what kind of setup you have. For example, if you have a towable, you should disclose this as the host may or may not have accommodations for your RV setup. This also includes if you have slideouts or other features.
When you arrive, you will also need to show your membership card. This means you can't reserve a stay for someone else to park.
Only 24 Hours Unless Invited For Longer Stays
Typically, you should only stay at a Harvest Host location for a maximum of 24 hours. However, if you and the hosts hit it off, they can invite you to stay longer. In other words, don't overstay your welcome, and be respectful of the business.
Follow The Golden Rule
The rest of the code of conduct is simply following the Golden Rule by treating the hosts how you want to be treated. This is pretty simple: take your trash with you, don't party on their property, and be polite.
Harvest Host's code of conduct is pretty reasonable, but we can see how some of the rules can throw a wrench in your plans. That's why it's vital to be aware of how the platform works before committing to one of the memberships.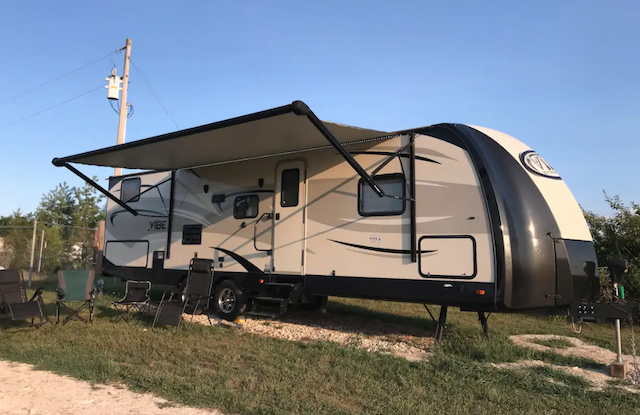 Do You Make Money Being a Harvest Host?
You may be asking yourself why businesses from all over North America would offer their land to RVers for free. Well, the answer is pretty simple, it's free marketing and an easy way to get sales.
There are no costs to being a Harvest Host, and RVers spend millions of dollars each year at the Harvest Hosts locations they visit. You will also find that in the code of conduct, Harvest Hosts recommends guests spend at least $20 during their stay. However, most end up spending more.
Plus, RVers are a part of a community, and if they like you and your business, they will tell other RVers. Word of mouth is powerful in this community and is a great way to market your business.
The other perk is that you get the opportunity to meet interesting people from all over the world.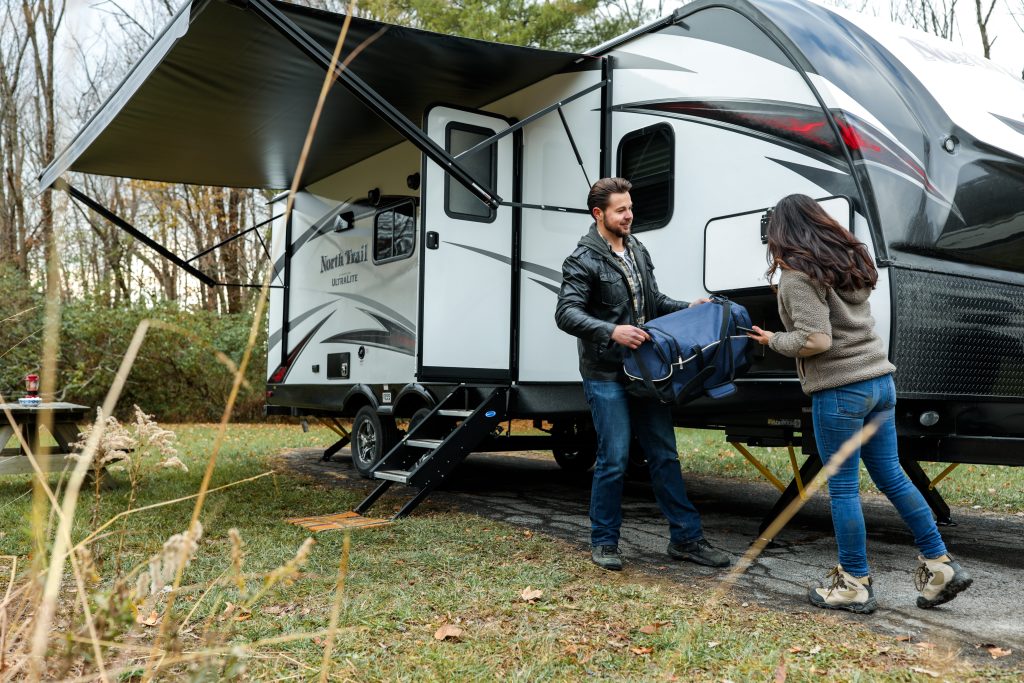 Is Harvest Hosts Legit?
Overall, Harvest Hosts is a legit platform and a great way to support local businesses while finding inexpensive places to stay. The only downfall is that it's strictly intended for RVers and some areas have more locations than others.
While the membership may not be for everyone, we believe that avid RVers will find it worth the value.