The Boondockers Welcome app has been a go-to resource for RVers looking for a free place to park overnight since 2012. If you don't know about this innovative platform, or if you're debating using it, read on to learn all about Boondockers Welcome.
Anyone living or vacationing in an RV knows how the costs of staying at an RV park or campground can add up quickly. But with the Boondockers Welcome platform, you just pay an annual membership fee that allows you to search over 3,000 hosts in North America where you can "boondock" (free park without hookups).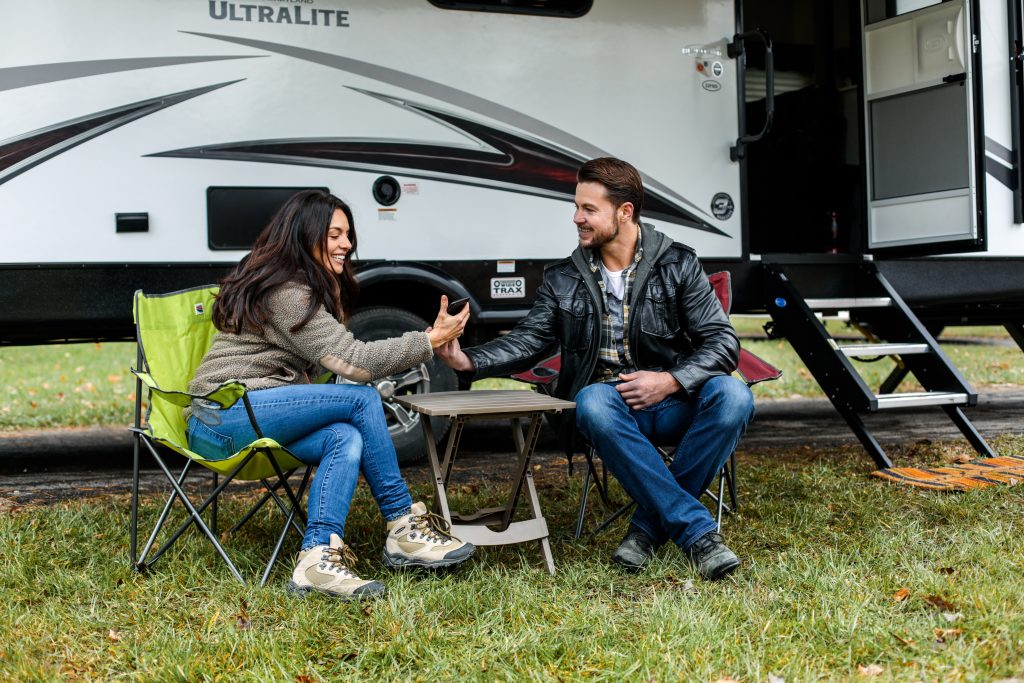 In this article, we will give a complete Boondockers Welcome review, including how it works, how much Boondockers Welcome costs, available locations, and if you should become a Boondockers Welcome host. 
Boondockers Welcome Overview
Boondockers Welcome began in 2012 as a fun thing to do while Anne Maste was on maternity leave. Maste's mother, Marianne Edwards, had a passion for RVing and was able to share her knowledge and network with Anne. The mother-daughter duo grew the platform to 12,000 members before selling it to Harvest Hosts in 2021.
Since then, Boondockers Welcome has continued helping RVers–as well as road-trippers traveling in campervans or caravans–find free places to rest for the night. Not only does the platform save RVers money versus staying at KOAs and other RV parks, but it also creates a community between the hosts and travelers.
Does this sound like something you might be interested in? Then keep reading as we walk you through how it works, so you can determine if Boondockers Welcome is right for you.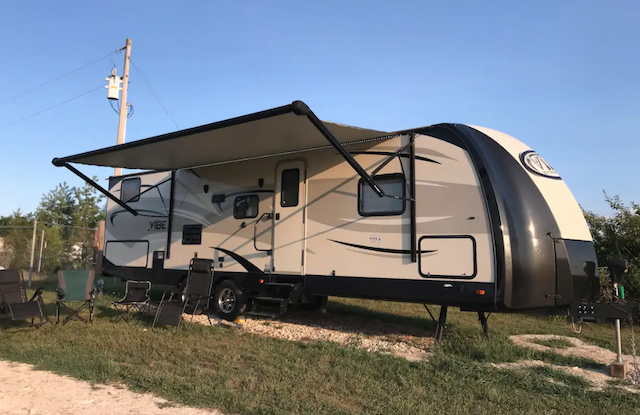 Boondockers Welcome Cost: Guest Membership
Before you can start browsing RV hosts in your area, you will need to create a profile and pay the annual membership fee.
How much does Boondockers Welcome cost? Currently, the Boondockers Welcome membership is $79 a year, giving you unlimited access to 3,000+ hosts in the United States and Canada.
When signing up, it is required you own a self-contained vehicle that can dry camp for the duration of your stay. The reason is that not all hosts will have RV hookups available.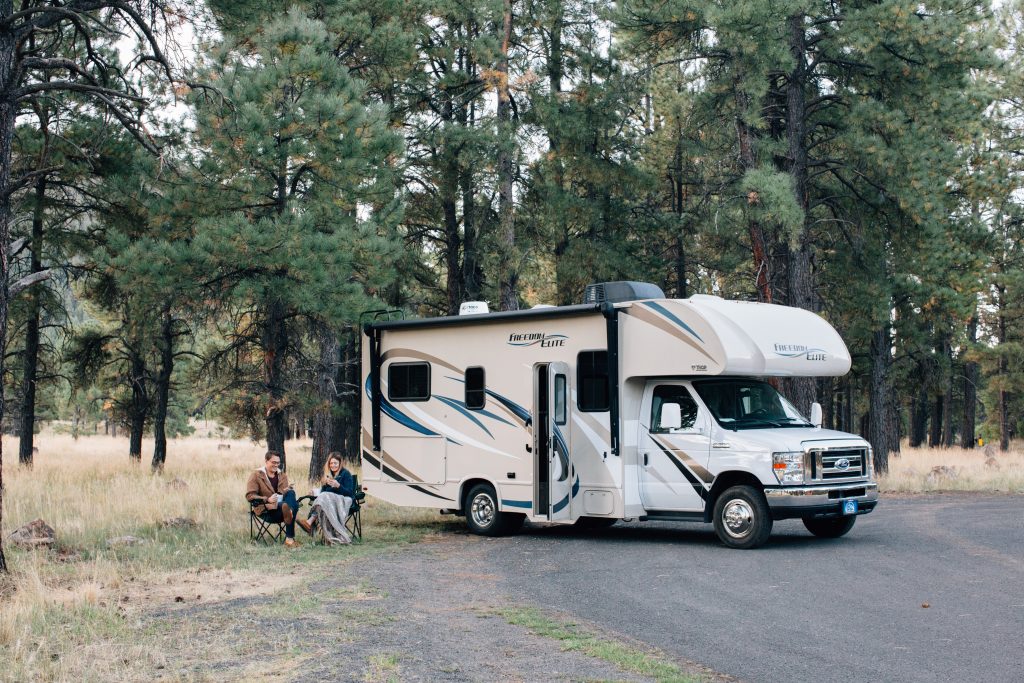 In the create profile section, you will need to provide your RV/campervan model and manufacturer to continue with the sign-up process. You will also need to enter an email address and password to associate with the account. Lastly, you will need to accept the Boondockers Welcome terms and conditions and privacy policy.
After providing this information, you will be taken to the checkout page to pay for the membership. If you are on the fence about paying the $79/year for the membership, think about this. The average cost of an RV park is $40 a night, so if you live in your RV and stay at a Boondockers Welcome host for just three nights, you have already saved yourself money.
Find a Host
Once you sign up as a member, you can start browsing hosts near your area or where you are planning to go. When looking for a host, be sure to read their property details so you know if they can accommodate your particular RV or campervan. This will save you a lot of time and energy.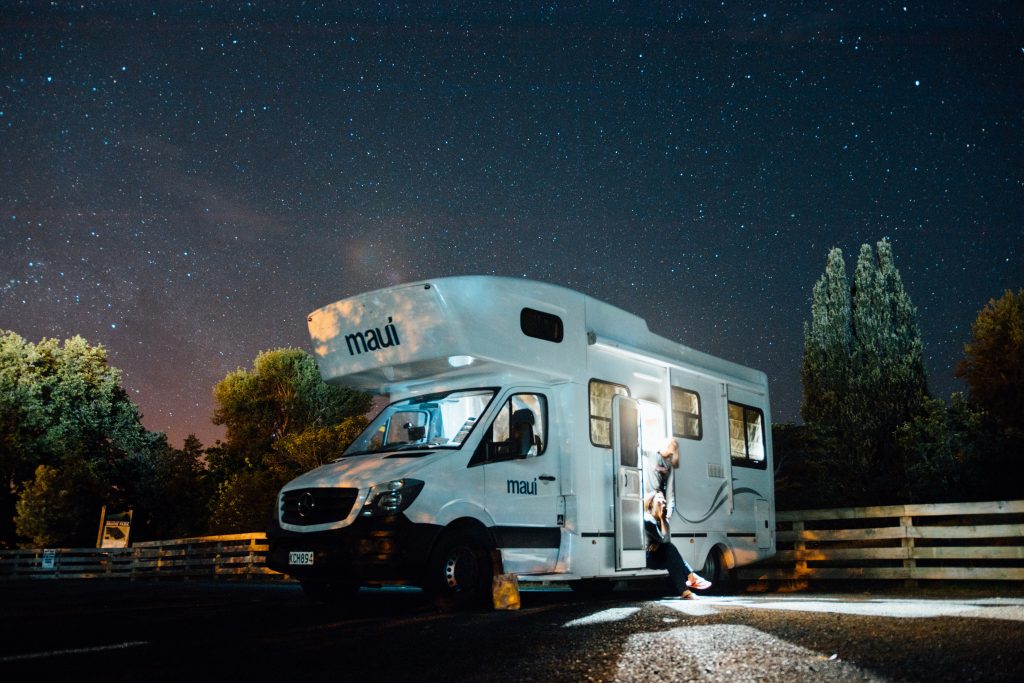 You will find that the host properties range widely in what they offer. For example, some have electrical hookups and even RV dumps, while others just have a piece of land with a parking spot. In addition, some hosts may only have enough room for an RV with no slides, while others can fit a 45-foot Class-A RV.
Also, the Boondockers Welcome locations may be in remote or hard-to-get-to spots, so be sure to research how far away they might be from resources like food and gas.
It's important to note that only people who own RVs are able to use the platform to find hosts. Boondockers Welcome doesn't allow tents, minivans, pickups, or SUVs, but Class-B campervans are accepted.
Like on Airbnb or VRBO, you can use the app or website search filter to narrow down your search to what you need.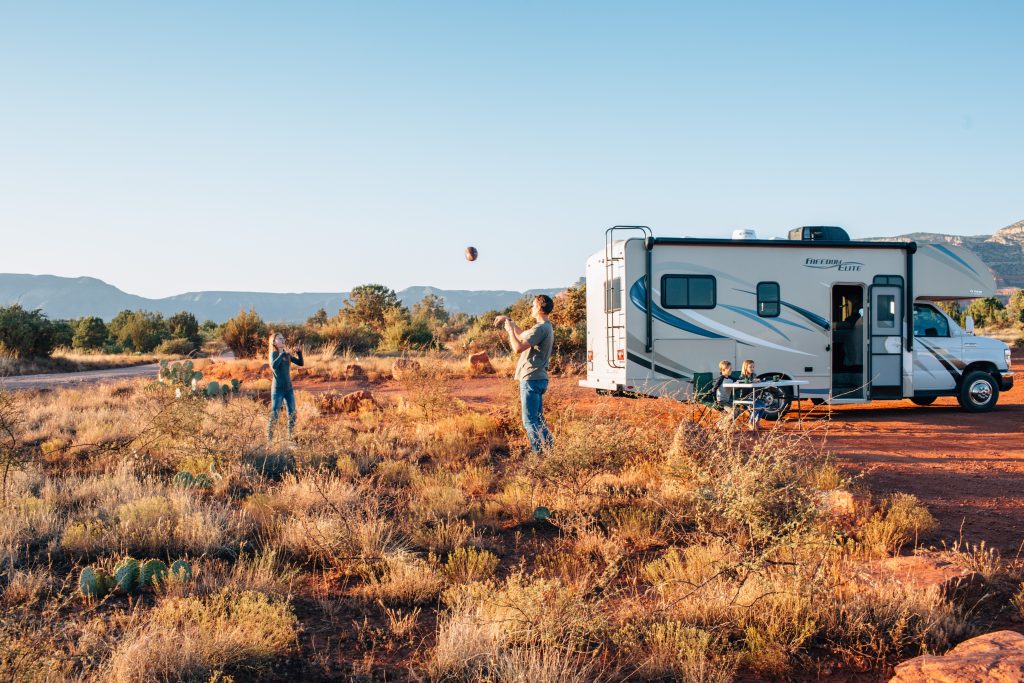 Contact a Host
Once you have narrowed down properties that fit your needs, it's time to request to stay. Hosts are able to show their availability on the platform, but that doesn't mean they will accept your request.
Hosts will likely ask for more information about you and your RV before they approve. It's also a good idea for you to ask for details about their property so you don't show up only to find out they can't accommodate you.
Keep in mind there are rules and restrictions when sending a request. First, each host has the right to set a reservation window. Hosts can choose whether they allow same-day requests or if they need a week or up to two months of notice in advance. You will see each host's request window on their profile.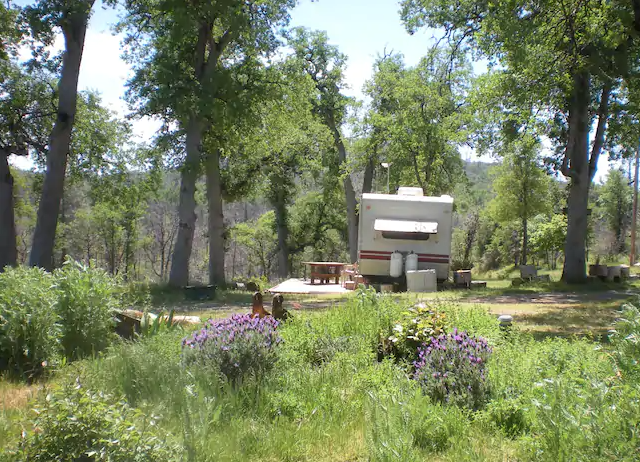 There is also a 5-night maximum stay with a host in 90 days. The idea is that you won't wear out your stay. However, this restriction could be inconvenient if you need a longer stay.
While the Boondockers Welcome membership does include free places to stay, some hosts may still require a nightly donation. The donation is typically used to cover the costs of electric hookups, water hookups, and other RV-related costs.
Failure to pay the donation costs can result in membership termination, so if it's not stated on the host's profile, be sure to ask.
In addition, guests need to accept the host's house rules and the Boondockers Welcome Courtesy Contract. In other words, follow the golden rule and treat others how you would like to be treated. Hosts offer their property to guests out of the goodness of their hearts and are not there to cater to your needs.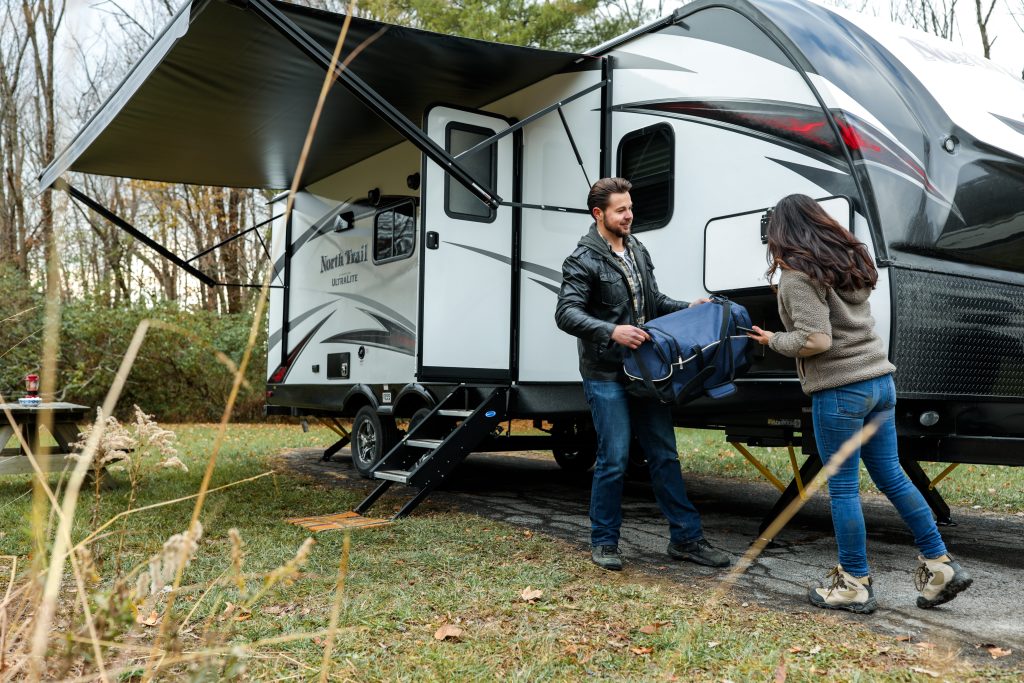 Pull Up and Stay
Once you find a host that accepts your request, it's time to coordinate directions to their property. Some hosts may greet you when you arrive, while others may just send you information, such as pictures of where you can park.
Often, this will be a chance to make long-lasting memories. Remember, hosts are typically avid RVers who want to grow the community. This allows you to meet like-minded people, swap tips and tricks, and create new friendships with people from all over the world–especially if there is more than one guest staying there at a time.
For their hospitality, it's a good idea to show appreciation by donating to your host or giving them a gift like a bottle of wine as thanks.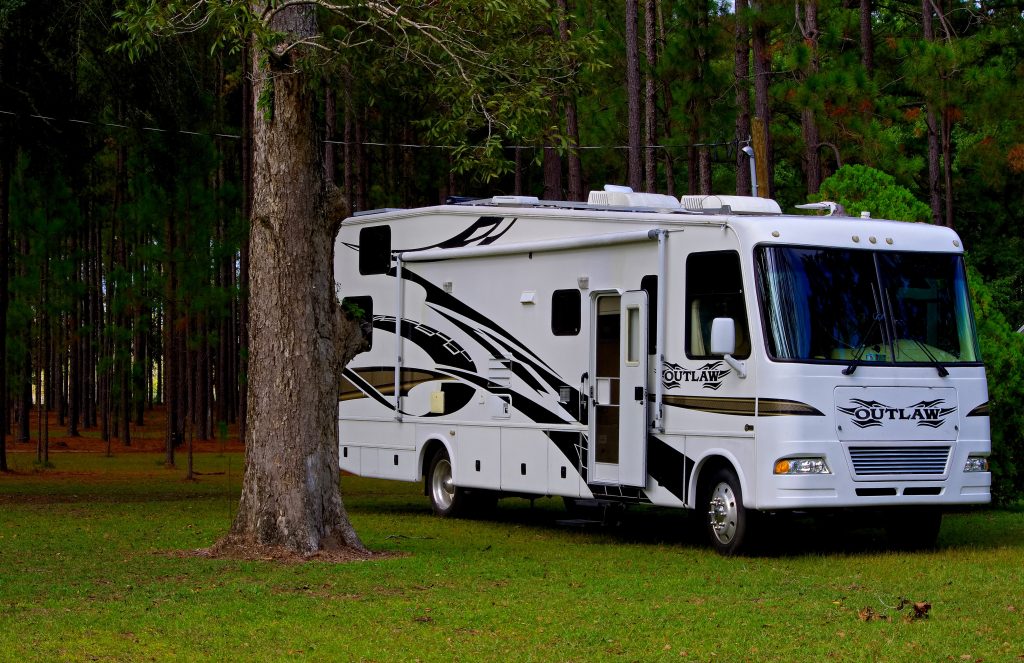 Leave a Review
Another great way to say thanks–and to be a good community member–is to leave a detailed review. Not only does this show your appreciation, but it also helps members find quality hosts. 
Plus, as hosts get more guests, they will earn more Host Rewards (which come in the form of coupons, gift cards, or gear).
Is Boondockers Welcome Safe?
Since there is a good chance that the hosts will be on site, you may be wondering if the boondocking platform is safe. In general, Boondockers Welcome is considered a safe platform for you to find free or low-cost places to park for the night.
You may even feel that Boondockers Welcome is safer than other, public options for free RV parking, like rest areas or business parking lots such as Walmart. It's not to say that Walmart or rest areas aren't safe, but having a host can provide added assurance.
One benefit of having a host on site is that you have a local close by if you need help or have an emergency.
Of course, you should look at reviews from past guests before requesting a stay with a host. As with any travel-related situation, if it doesn't feel right, then it's best to play it safe and stay elsewhere.
More than likely, you will be greeted by friendly hosts who are excited to offer their property and share helpful information. Who knows, it may be the beginning of a great friendship!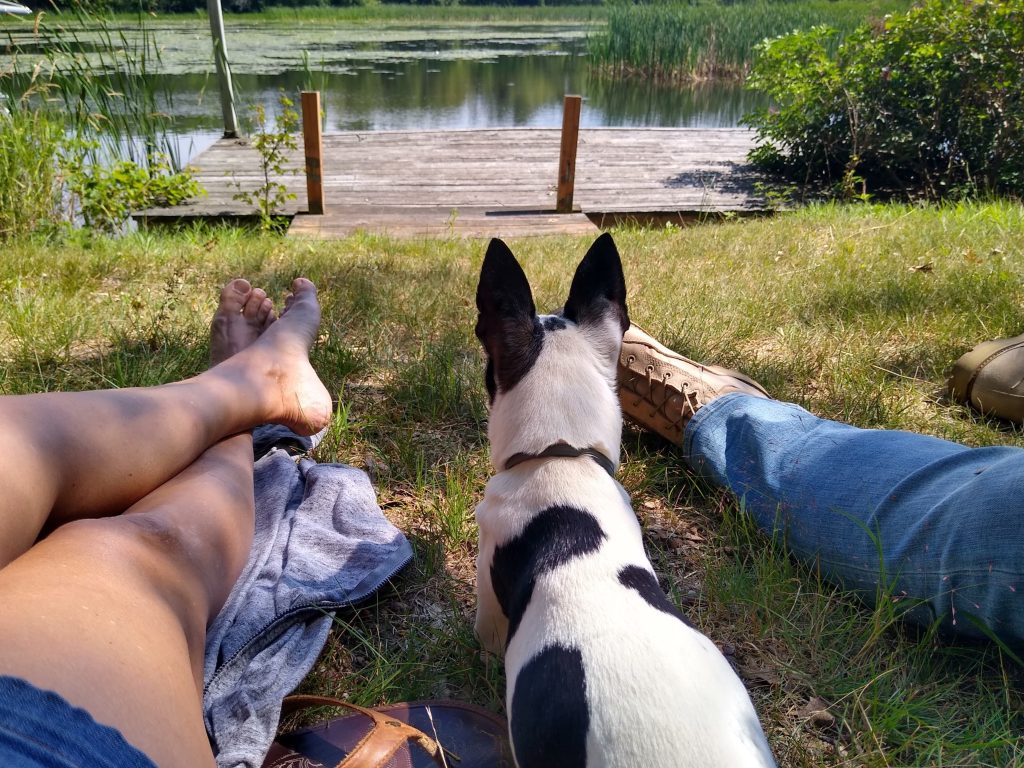 Are Pets Allowed on Boondockers Welcome Sites?
You will find that most hosts are pet-friendly on Boondockers Welcome. However, be sure to abide by the host's pet rules. Typically, your pet must be on a leash and can't run wild on the property.
You can filter the search results on the platform to show hosts that allow pets. You will see the host's pet rules under the "Suitability" section of their host profile. There you may find specific instructions for having pets on their property and what you need to know.
Are Generators Allowed on Boondockers Welcome Sites?
Generators are a go-to tool for RVers who need to power their vehicle when there aren't any hookups. Whether or not you can use your generator at a host property will be at the host's discretion.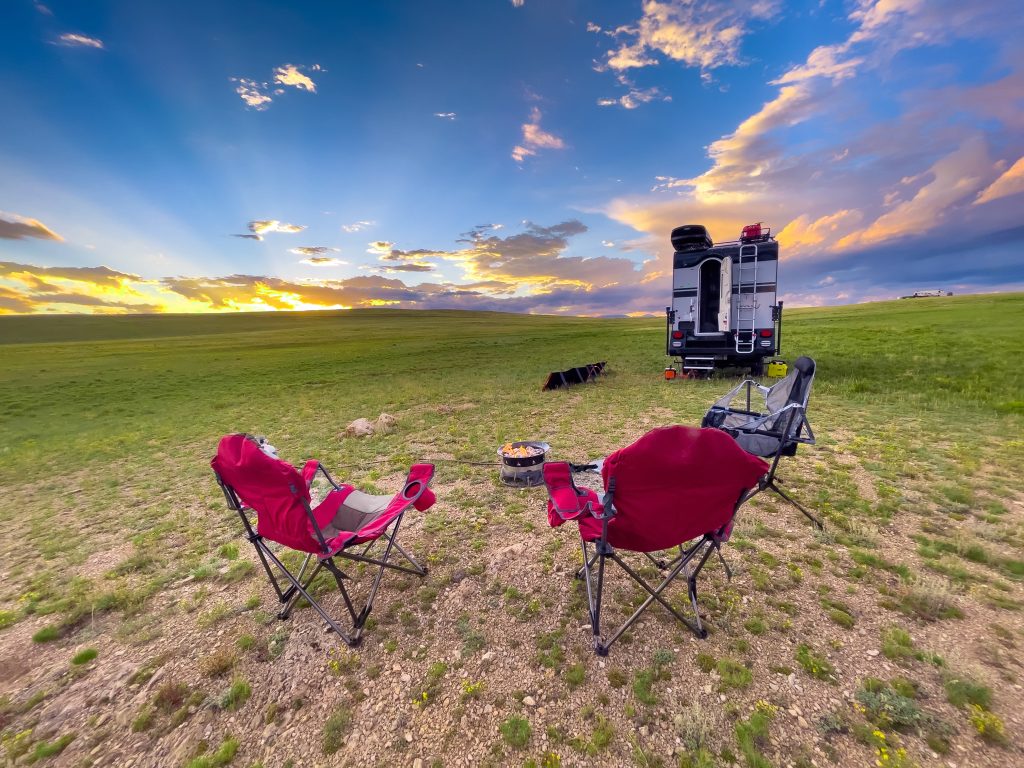 As with pets, you can filter for hosts who allow generators in the search settings. You will then find any instructions on generator use under the host's profile in the "Suitability Section."
The noise level of a generator can range widely from brand to brand, so if yours is exceptionally noisy, it's best to check with the host to see if it's okay to run.
This may be a downfall to some because you are at the mercy of the host. But if you can make it a night or two without the generator, the cost savings will be worth it.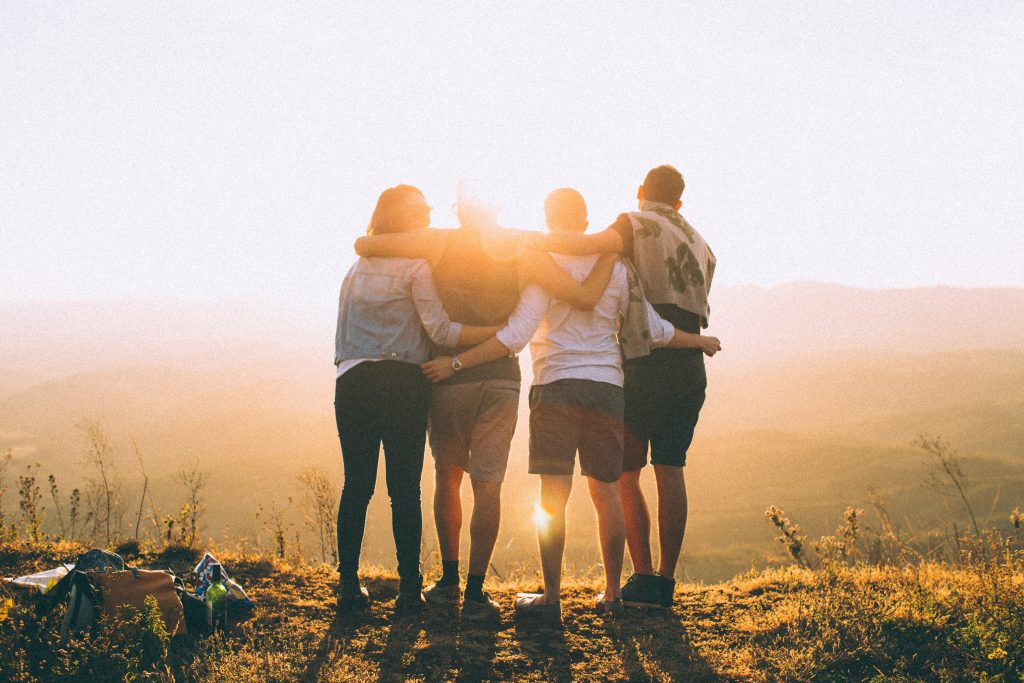 What Is the Benefit of Being a Boondockers Welcome Host?
Since Boondockers Welcome hosts aren't making a profit from hosting, you may wonder why you'd want to be one. The business idea was to make a place where RV enthusiasts could go to find a safe and affordable place to stay.
By becoming a boondocking host, you are making it possible for other travelers to continue their lifestyle. Paying for a place to park for a night is only one of the many costs RVers have to bear. Helping RVers like yourself to stay on the road is a way of giving back to the community.
The next benefit of becoming a boondocking host is that you get free annual guest memberships to the platform. This means when you aren't hosting, you can use the app to find parking for your own RV while traveling.
One of the most priceless benefits of becoming a boondocking host is the knowledge and friendships you will gain. You will learn tips and tricks for the RV lifestyle and be able to share your stories with others. You can also build your RV network if you have a blog, website, or YouTube channel.
If you have any worries about becoming a Boondockers Welcome host, it's good to remember that guests need to sign a Courtesy Contract stating they'll abide by your rules. In addition, Boondockers Welcome provides $1,000,000 in liability insurance to hosts in the case of a bodily injury or property damage claim that isn't covered under your home insurance policy.
Knowing that you are protected if something does happen will give you peace of mind when hosting.
So what do you think after reading our Boondockers Welcome review? Are you going to try it? Let us know in the comments!
If you're looking to add more adventures to your RV itinerary, check out our related articles like Best East Coast National Parks Worth Visiting, Things to Do in Jackson Hole, 15 Best Lakes in Tennessee, and 25 Destination in the USA Perfect for Hiking.