Outdoorsy and RVshare are like the Airbnb and VRBO of the RV rental industry. Both companies offer a platform that allows people to rent RVs or to put their RVs up for rent. But which is better, Outdoorsy or RVshare?
In this article, we will make a side-by-side comparison of Outdoorsy vs. RVshare to help you decide which is right for you. This will include a look at how they work, costs, insurance, and customer service.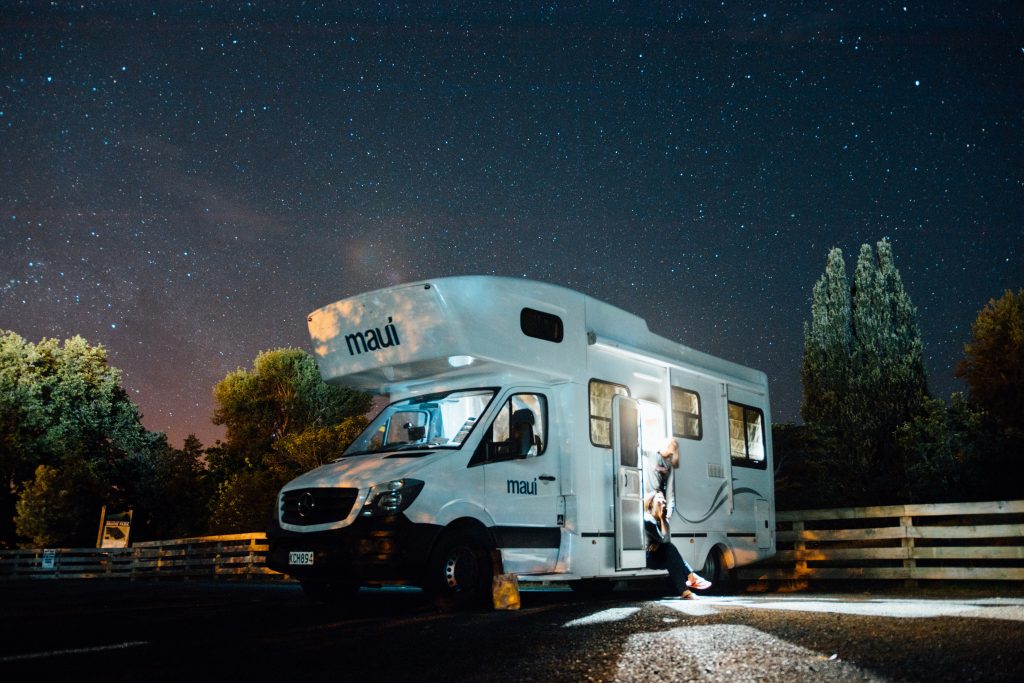 Outdoorsy vs. RVshare Overview
Outdoorsy and RVshare were created to connect RV owners with people who needed an RV for a short period of time. 
For RV owners, it gives them the opportunity to make some money and cover expenses by renting out their RV when they aren't using it (which is usually most of the year).
RV owners can sign up for RVshare or Outdoorsy free of cost. Both platforms claim that you can make anywhere from $22,000 to $50,000 per year renting your RV.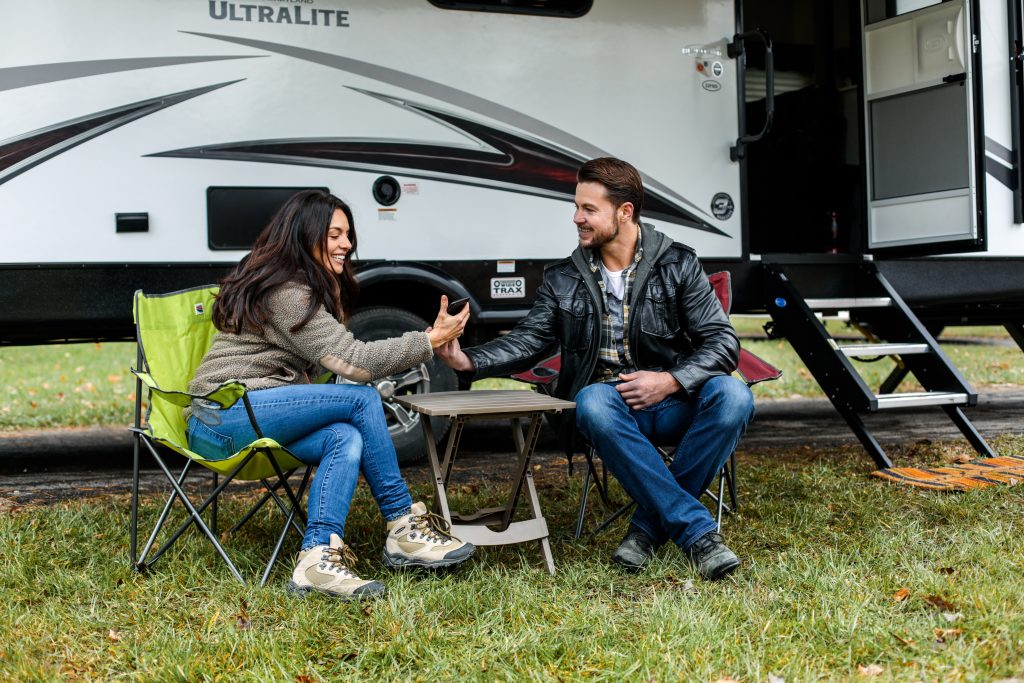 For renters, instead of purchasing an expensive RV that they won't often, they are able to rent vehicles one vacation at a time–and choose the perfect vehicle for that particular trip.
Renters can search all types of vehicles on these platforms, from campervans to Class-A RVs, plus towable trailers. In addition, both platforms can deliver the RV or towable to your destination, ready to go.
RV renters can get liability insurance to protect themselves in case of personal injury or property damage and are also offered 24/7 roadside assistance in case of emergencies.
As you can see, there are several similarities between the two RV rental platforms. Let's take a closer look at the key differences between Outdoorsy vs RVshare to help you decide which is the better choice for you.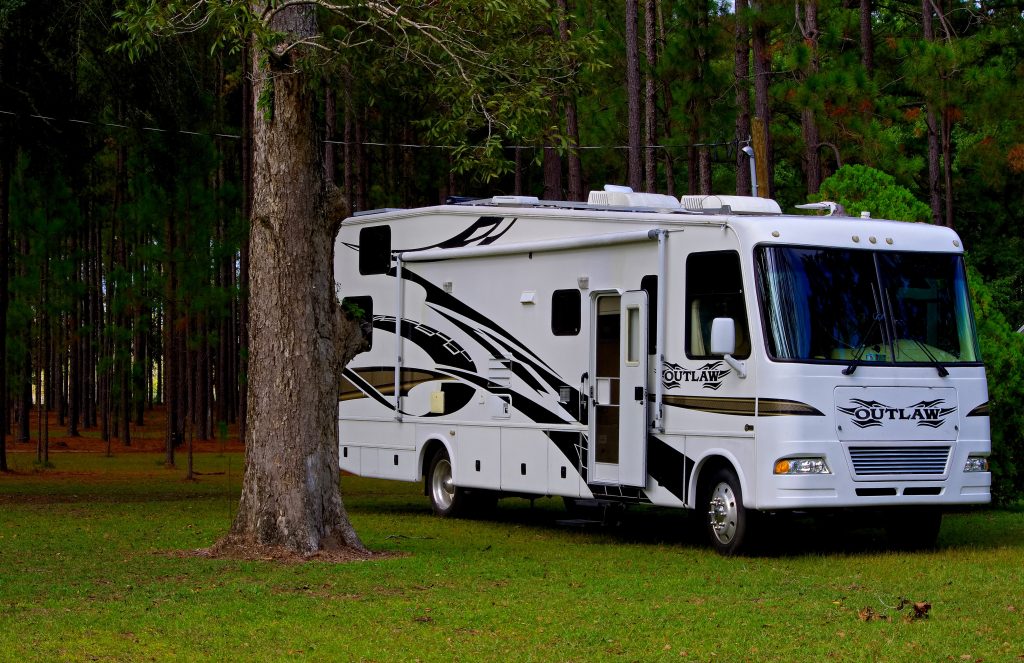 Outdoorsy vs. RVshare Cost for RV Owners
While both companies offer free signup to list your RV or towable for rent on the platform, they offer slightly different fee structures.
Let's start with Outdoorsy. They charge a flat 20%-25% for the total cost of the booking. For example, if you rent your RV for $500, Outdoorsy will get $100-$125.
Renters will have a 1-hour grace period when returning the RV or towable. After the grace period has lapsed, the renter will have to pay the owner a $30/per hour late fee in addition to the nightly rental cost. If the renter interrupts another rental or Outdoorsy has to locate the renter, they will be charged a $100 late fee per hour on top of the nightly rent.
Owners can set their own cleaning fees as well as cancellation policies. However, damages will only be covered if they fall under Outdoorsy's insurance policy.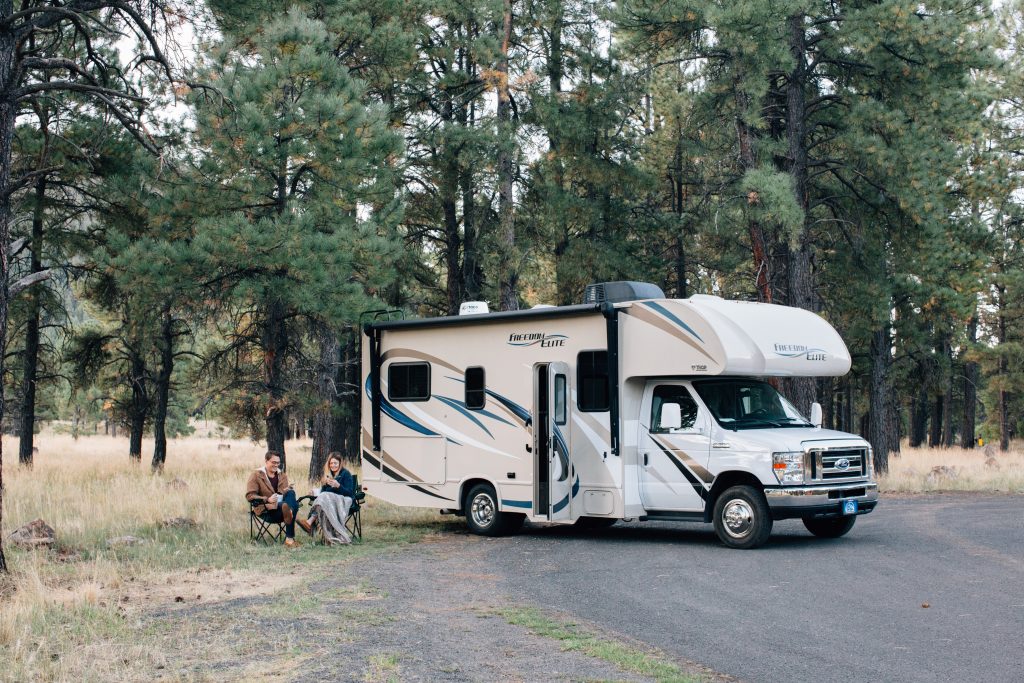 RVshare isn't as transparent in its fees when you are signing up as an RV owner. While they state that the service fee varies depending on the booking amount, it doesn't give a percentage range.
With some digging, we found that you can expect to pay around a 25% fee on the total booking amount. You will find the total fee in the reservation booking details.
On both RVshare and Outdoorsy, owners will need to submit a departure and return form with photos to charge post-trip fees. So, we recommend taking lots of pictures, videos, and notes before handing over the keys.
If the owner doesn't submit the forms, then they could be subject to a higher fee deductible. In addition, owners won't be able to submit late fees, pet fees, damages, and other post-trip fees.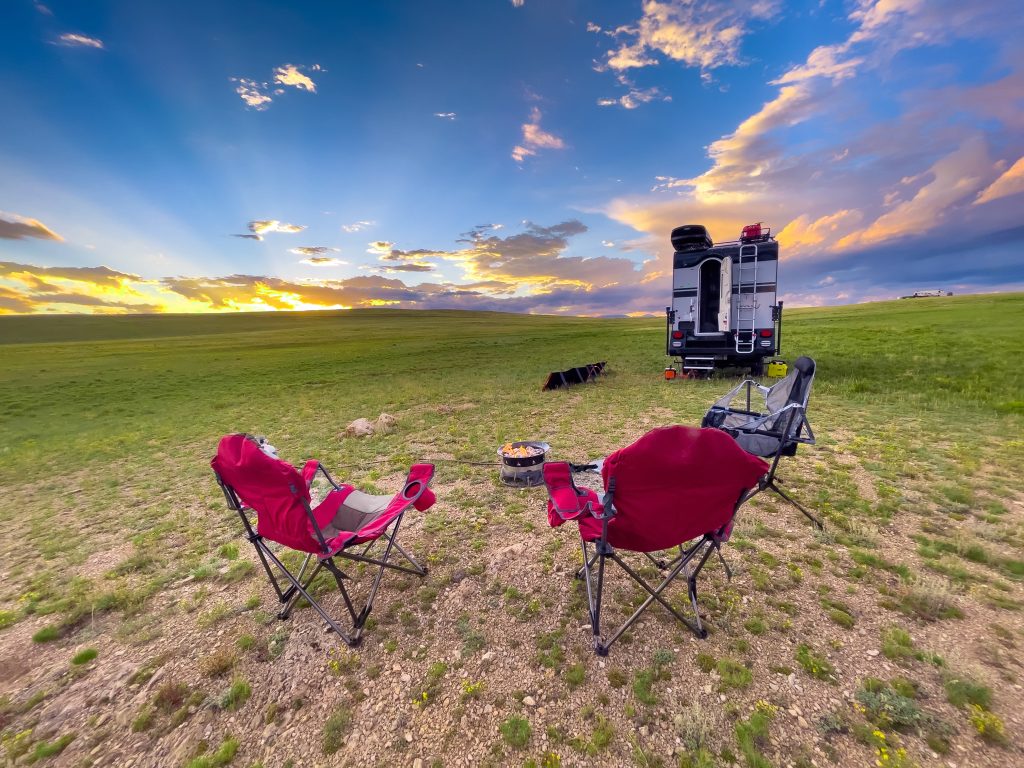 Outdoorsy vs. RVshare for Renters
Renters will be charged a fee for booking with Outdoorsy or RVshare. Outdoorsy charges renters a flat 20% per booking.
While RVshare isn't completely clear on this, it appears that the service fee range tends to be around 15-25% of the total booking amount.
In addition to the service fee, renters will be charged for insurance coverage and taxes.
For renters and owners, you will find that costs are similar. One key difference between the two platforms is that Outdoorsy is more transparent in its fee structure for either party.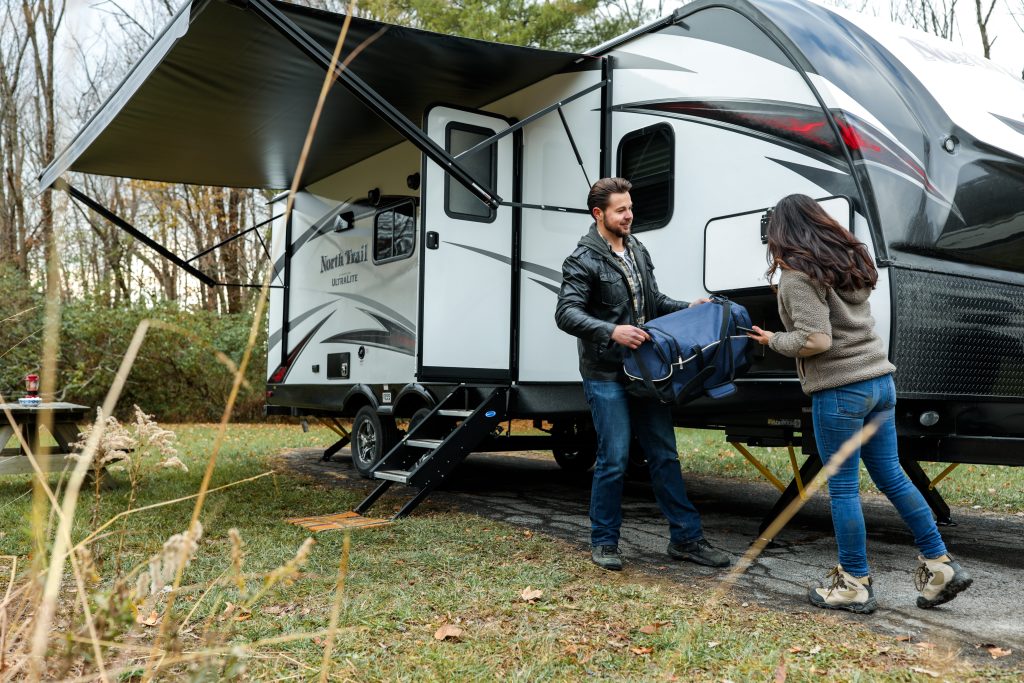 Outdoorsy vs. RVshare Referral Program
Both companies are clear about how much money you can earn by referring their platforms to other renters and owners.
Outdoorsy will give RV owners $75 off their next trip when someone books using their link. To entice renters to use your referral link to create an account, they will get $50 off their first booking. If someone uses your link to list an RV, you will get $100 cash.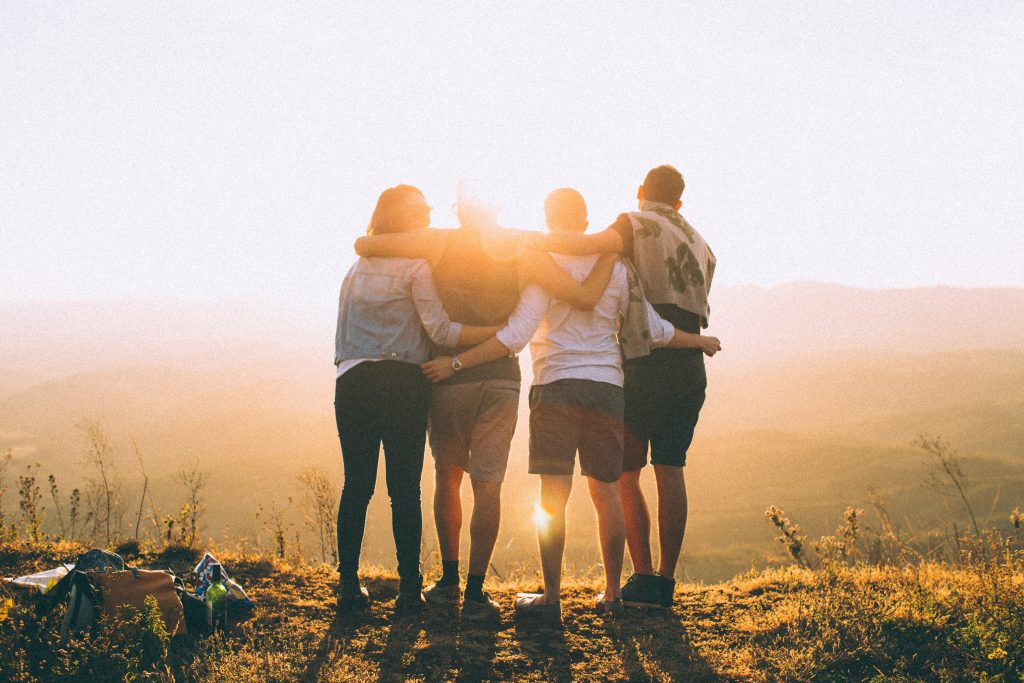 RVshare gives a $100 gift card when someone uses your link to list an RV. However, they only give a $25 gift card to the owner and the new renter when they book using your link.
In this case, Outdoorsy has a better referral system, as they reward both the owner and renter with a higher financial incentive to use their link. Plus, they do a better job explaining the referral program than RVshare does.
RVshare vs Outdoorsy Available Rentals
Both rental platforms have a wide variety of RVs, campers, and trailers that you can rent. However, there are differences in what you can rent from RVshare and Outdoorsy.
When you go onto Outdoorsy and shop available rentals, you will see everything from Class A motorhomes and fifth-wheels to camper vans, pop-ups, pickup campers, Subaru Outbacks with rooftop tents, and teardrops. This wide variety accommodates almost every demographic looking to rent a home on wheels.
RVshare is more specific in its rental categories. Renters can look at drivable RVs, which consist of Class-A, B, and C. For towables, renters have the option of 5th wheels, travel trailers, toy haulers, and popup campers.
We like that Outdoorsy has something for anyone looking for road-trip adventure. However, if you feel overwhelmed by Outdoorsy's rentals, you can quickly find what you're looking for on RVshare.
As mentioned earlier, both platforms do offer delivery at the discretion of the owner. This can be a convenient benefit when planning a road trip. However, you will need to return the RV to the owner at the end of your trip.
If not getting the vehicle delivered, you will need to arrange a specific time and place with the owner for pick up.
RVshare vs. Outdoorsy Insurance Coverage
RVshare and Outdoorsy both offer RV owners up to $1 million in liability insurance coverage, $300,000 comprehensive and collision coverage based on the value of your RV, and free 24/7 roadside assistance, including towing and tire service.
In addition, RVshare offers up to $50,000 of campsite coverage for owners. This means if someone gets injured on the campsite while renting your RV, you are covered.
For RVshare, how much coverage you will get will depend on which insurance package you choose. Outdoorsy offers a standard package.
For renters, both platforms offer $300,000 in liability insurance coverage, 24/7 roadside assistance, and state-mandated minimum liability insurance. However, renters on Outdoorsy can also opt for a $500,000 limited liability insurance at a higher cost.
For insurance coverage, Outdoorsy makes it the renter's responsibility to choose which coverage best suits them. RVshare makes it the owner's responsibility to choose a coverage package.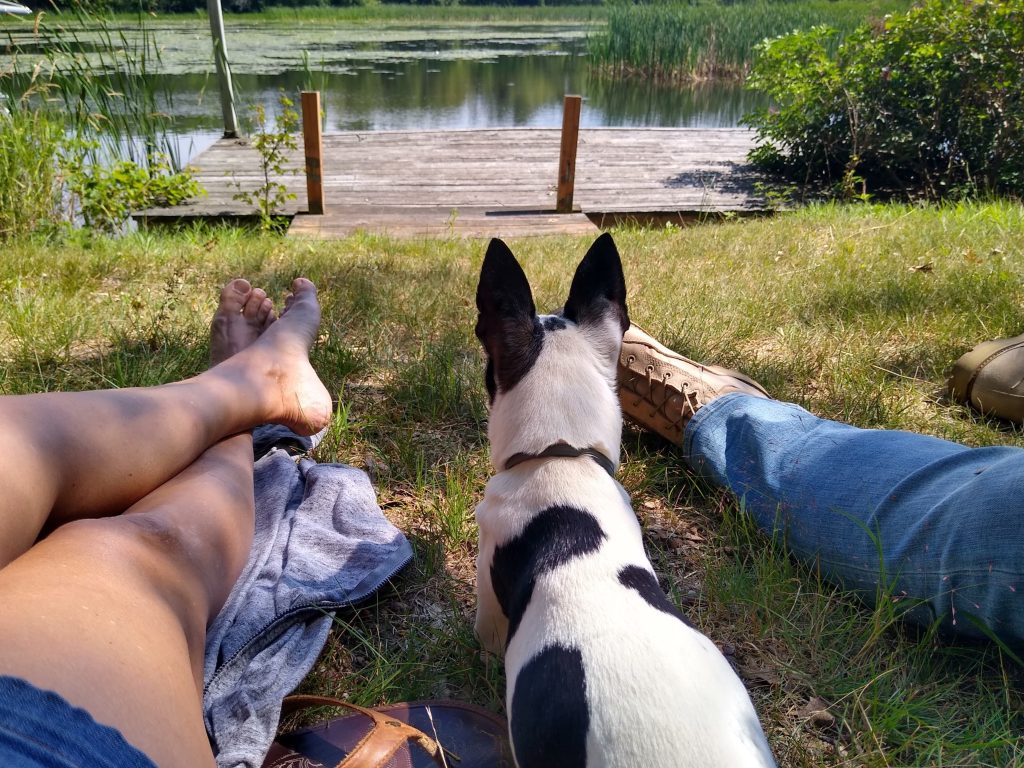 Outdoorsy vs. RVshare Vetting Process
For owners, Outdoorsy and RVshare do a good job of ensuring that your property is in good hands. By vetting renters, they mitigate the risk of your RV being damaged or stolen.
In order to rent with either platform, a renter must be 25 years or older. When you meet the renters, be sure to document the renters' driver's license to ensure it is valid and matches the renter's profile. Someone can't rent an RV for someone else because that person will not be covered under the insurance.
Renters and owners also need to pass criminal background checks, driving record checks, and photo verifications on both platforms. RVshare will also check the RV for major recalls to ensure that it is safe to be rented.
As mentioned earlier, it's vital for owners to fill out the departure and return forms in case of damages or theft. Failure to do so will leave owners liable for the costs.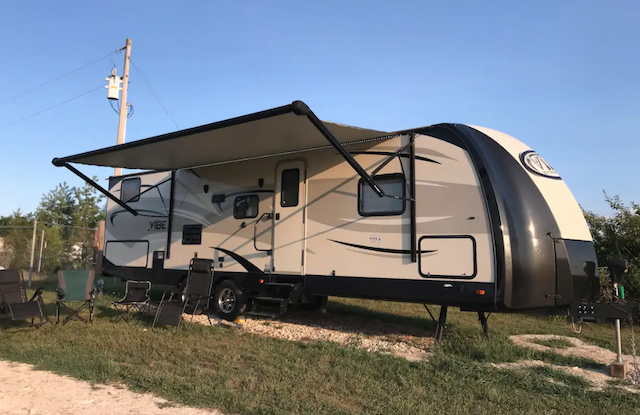 Is It Safe to Rent My RV on Outdoorsy or RVshare?
To give you extra peace of mind, it's a good idea to do your own vetting process before accepting a rental request. For example, ask questions concerning their travel plans, towing experience, and RV driving experience.
If you don't feel comfortable renting your Class-A to someone with little to no experience, you can decline the rental request. This not only protects your RV from becoming damaged, but it also protects the driver from potential harm.
This is also the case with towable vehicles, as there are several risks involved. If someone hasn't towed a bumper pull before, they may not understand how to drive in cross-winds or how to park it correctly.
While Outdoorsy and RVshare help with the vetting process, it's a good idea to take it one step further to ensure your property is in good hands.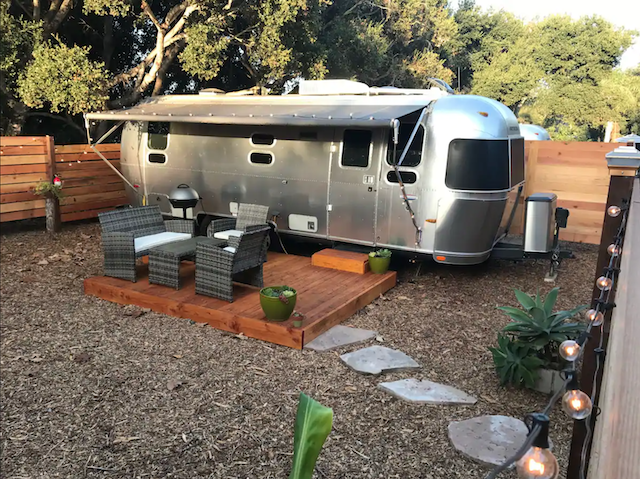 Is It Cheaper to Rent or Own an RV?
Now that we have discussed the similarities and differences between Outdoorsy and RVshare, you are probably wondering if you should rent or buy your own RV.
RVshare claims that most RVs go 90% of the year unused, but that doesn't mean yours will. If you are planning to live in your RV full-time or even part of the year, then it makes more sense to buy an RV. You could use Outdoorsy or RVshare to test out RVs to see what type will fit your needs.
However, if you only plan on doing one or two vacations a year, then you can save money in the long run by renting an RV. For example, if you buy an RV and your payment is $300/month, you will spend $3,600/year. Keep in mind that this doesn't include your insurance, fuel, repairs, and the supplies you will need, such as kitchenware and bedding.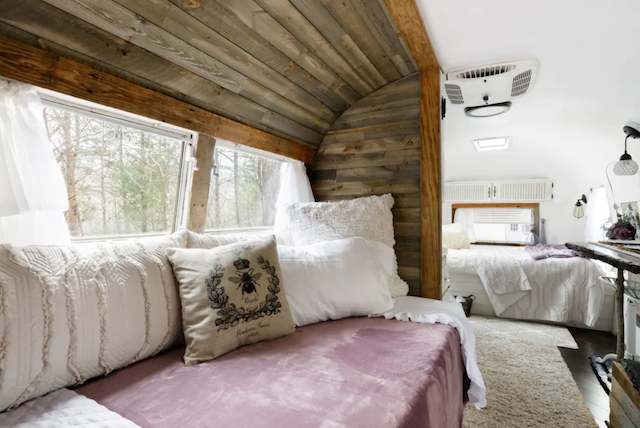 Instead, you could rent an RV for a vacation and pay between $100-$200/day, depending on what type of RV you rent, with everything included. This will be the cheaper option and could save you a lot of money in the long run.
Overall, Outdoorsy and RVshare both have their pros and cons for renters and owners. Which one you choose to rent from or list your RV with will depend on your personal wants and needs. For more details on RVshare, read our complete review here.
After reading our comparison of Outdoorsy vs. RVshare, which one do you think you'll choose? Let us know in the comments!
And when you're planning your next RV road trip, you can check out helpful articles like like Boondockers Welcome Review: Everything You Need to Know and Best East Coast National Parks Worth Visiting.