For outdoor enthusiasts, Colorado is the perfect state. With plenty to do year-round, Colorado dude ranches are a wonderful way to enjoy all the state has to offer. Dude ranch vacations are a fun way to interact with nature and learn about the nation's pioneer history.
But with so many dude ranches in Colorado to choose from, it can be tough finding the one that's just right for your holiday.
We've done the work to help you find the best Colorado dude ranch for your family retreat, honeymoon, or solo vacation. Keep reading to discover the top 10 best Colorado dude ranches.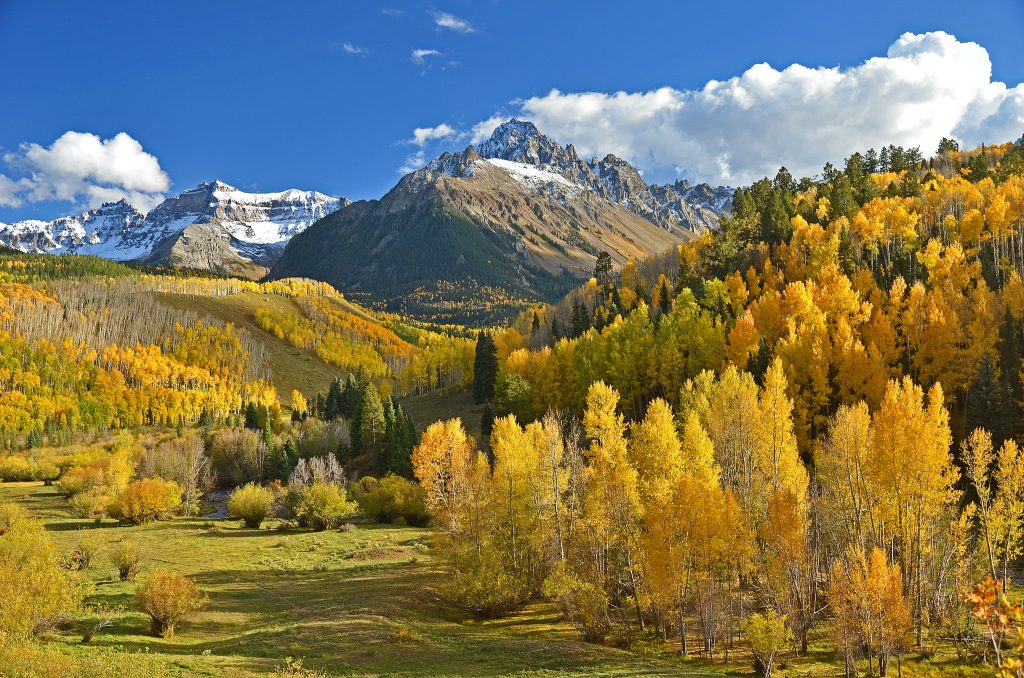 C Lazy U Ranch
C Lazy U Ranch, named for the shape of nearby Willow Creek before it was dammed in the 1940s, actually began as two separate ranches early in the 1900s. It has been a working guest ranch since about 1925, and many of the original structures are still standing. 
Crisp mountain air, rolling green pastures, and fresh spring water have kept guests coming back to this historic Colorado dude ranch for nearly a century. Available ranch activities include trap shooting, hiking, archery, fly fishing, and mountain biking.
This Colorado dude ranch also offers a variety of horseback riding and horsemanship programs to suit any ability. Wintertime visitors will enjoy cross-country skiing, sleigh rides, and outdoor hockey on the frozen pond.
The folks at C Lazy U can also help you organize the many off-site activities that Colorado is famous for. Downhill ski packages at the nearby ski resorts or white water rafting are a couple of seasonal options.
The ranch also features a spa, fitness center, heated pool and hot tub, games room, tennis courts, and a variety of other activities for guests to take part in. Get a feel of what ranch life is all about by tagging along on a feed drive or cattle-pushing excursion.
Cabins are spacious and quaint with features like stone fireplaces, pinewood beds with plush bedding, and patios for taking in the stunning scenery that surrounds the ranch.
Seasonal menus combine fine and rustic dining to create a one-of-a-kind gourmet experience. Meals are expertly paired with world-class wines and beer.
C Lazy U ranch operates year-round and is divided into 5 seasons. A 2-night stay is a minimum requirement for most of the year, except for the summer, which requires a 7-night minimum stay.
Sylvan Dale Guest Ranch
Found just west of Loveland, Colorado, Sylvan Dale Guest Ranch is a sprawling 3200-acre country paradise where folks can escape the city without unplugging completely. Six cabins dot the property with enough space to accommodate up to 10 guests. 
Unlike most ranches, reliable internet can be found throughout the ranch grounds, making this Colorado dude ranch an especially great choice for remote workers seeking a breath of fresh air.
Sylvan Dale operates as both a guest ranch and a bed and breakfast. Its Colorado dude ranch vacation packages include meals, horseback riding (including overnight pack trips), trap shooting, rock climbing, fishing, archery, and guided nature walks to help guests get to know the lay of the land.
Guests have the option of participating in ranch chores and cattle sorting. The grounds also feature a game room, pool, and game courts. Additional excursions like fly fishing and white water rafting are available at an extra cost, as are private riding lessons.
Throughout the year, Sylvan Dale Guest Ranch welcomes guests for retreats and special getaways including adult-only weeks, women's retreats, corporate retreats, and specially-themed vacation packages. They also offer wedding packages to couples looking to tie the knot under a wide-open Colorado sky.
Dude ranch vacation packages here include 5 nights during the spring low season. During the peak of summer, a booking of 6 nights is required.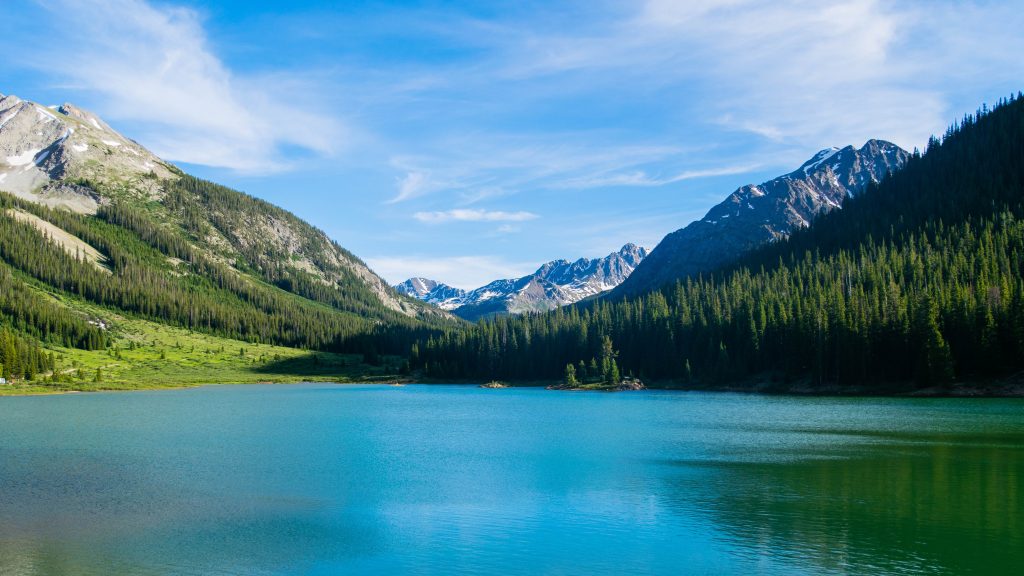 Devil's Thumb Ranch Resort and Spa
Located in Tabernash, Colorado, Devil's Thumb Ranch Resort and Spa combines a luxury getaway with authentic ranch life. The original homestead was built in the 1930s. It operated as a dairy until 1946, when the ranch started welcoming guests. 
With over 70 horses housed at nearby Cabin Creek Stables, guests of all riding abilities can find the perfect companion for their horseback riding adventures. Half-day trail rides, pony rides for children, grooming lessons, and private riding lessons for adults are all offered at the stables.
Hiking is a Colorado staple and is amply available at Devil's Thumb. In addition to the spectacular year-round hiking at the ranch, the nearby Arapaho National Forest and Rocky Mountain National Park have plenty of trailheads to choose from.
Guest bookings come with admission to the interactive Headwaters River Journey. Other ranch activities include fly fishing, zip-lining, mountain biking, archery, and wagon rides. In the winter, take in the sights on a cross-country ski trail or hit the slopes at the nearby Winter Park Resort.
In between ranch activities, relax and recharge at the Ranch Creek Spa where a full menu of services is offered including packages and maternity treatments.
Guests can choose between 1, 2, and 4-bedroom cabins or book a room in the main lodge. Large parties can reserve the High Lonesome Lodge or either of the two large 4-bedroom guest houses located less than two miles from the main resort site.
Dig in at the two on-site restaurants or get your caffeine fix at the Hallowed Grounds Coffee Shop.
Canyon of the Ancients Guest Ranch
Right on the outskirts of Mesa Verde National Park lies the Canyon of the Ancients Guest Ranch, a sprawling property riddled with ancient archeological sites that any history buff will love exploring. This family-owned dude ranch welcomes guests to lodge in any of their 5 cozy rental cabins, all of which have been uniquely designed with accents that reflect the Indigenous culture of the area.  
Several tourist hotspots are easily accessible within 3 hours of Canyon of the Ancients, making this Colorado dude ranch the perfect base for exploring the Four Corners. Besides the typical ranch activities guests would expect such as horseback riding and hiking, visitors to Canyon of the Ancients can enjoy wine tastings thanks to the easy access to Sutcliffe Vineyards. There are also plenty of hot springs nearby to relax your tired muscles after a busy day.
Delicious farm-to-table meals are served daily. Fresh, organic produce and meat are available for purchase as well so you can take a piece of the ranch home with you.
Cozy, intimate, and far off the beaten path, Canyon of the Ancients Guest Ranch is the perfect choice for holidaymakers who are craving a taste of country life. Booking a 2-night minimum stay is required, but once you get there you may never want to leave. Luckily, long-term rentals are available as well.
Vista Verde Ranch
Vista Verde offers guests an authentic ranch experience with a touch of luxury. Nestled in the Elk River Valley, the land was originally purchased in 1916 and began welcoming guests around 1974. 
Come in the warmer seasons and take a hike in the Rocky Mountains or cast your rod in any of the lakes that surround Vista Verde. If you visit during the winter months, explore the area on skis or a snowmobile, or learn how to drive your very own dog sled.
Newbie horseback riders can hone their skills through Vista Verde's year-round riding programs. Experienced riders can join the fall cattle round-up, which usually takes place during the last few weeks of August and into September, although exact dates vary by season.
Vista Verde's rustic log cabins offer luxe comfort. All 12 cabins feature private outdoor hot tubs, fireplaces, cozy bedding, and stunning views of the ranch grounds. This is one of the most romantic Colorado dude ranches around.
Meals are served family-style, outdoors when the weather permits. Vista Verde employs a team of culinary geniuses to create delicious dishes expertly paired with the perfect wine. Home cooks might want to take a day off of ranching to partake in Vista Verde's cooking classes or wine tastings.
This all-inclusive Colorado dude ranch is closed a couple of times each year in the spring and winter due to weather. Families are welcome during the peak of summer and towards the end of winter, but several weeks out of the year are set aside for adults only. Vista Verde is the perfect place for couples and friend groups to enjoy some time away, or for the solo traveler to enjoy the peace and quiet.
Lost Valley Ranch
Lost Valley Ranch has been delivering a blend of luxury and Old West hospitality to its guests since 1961. Conveniently located between Colorado Springs and Denver, the ranch is nestled in the Pike National Forest, providing nature lovers with seemingly endless trails for exploring either on foot or on horseback.  
Rides are scheduled twice daily and are guided by expert wranglers who are ready to attend to guests of all riding abilities, even if it's your first time on a horse. Other activities include trapshooting and archery. There are also hot tubs and indoor games for cozy days spent indoors, as well as evening entertainment throughout the week.
Daily activities are available for children of all ages, including a summertime teen program where kids get to learn the ins and outs of ranch life. Specialty weeks during September and October offer a more immersive ranch experience and consist of long days spent riding, running cattle and perfecting horsemanship skills.
Lodging is cozy and comfortable. Twenty-three cabins are spread throughout the property, each uniquely decorated but equally luxurious. Surrounded by trees, guests can enjoy privacy and seclusion as they take in the sights and smells of the forest from their porches. A wood-burning fireplace is included in each cabin, and wood is delivered daily. Staff can even build your fire on request.
Meals are served in the dining room of the main lodge, with the occasional breakfast or lunch served al fresco after a trail ride. All-inclusive Colorado dude ranch packages are available at Lost Valley Ranch during the spring, summer, and fall seasons only, and a 2-night minimum stay is required. Summer is by far their busiest time.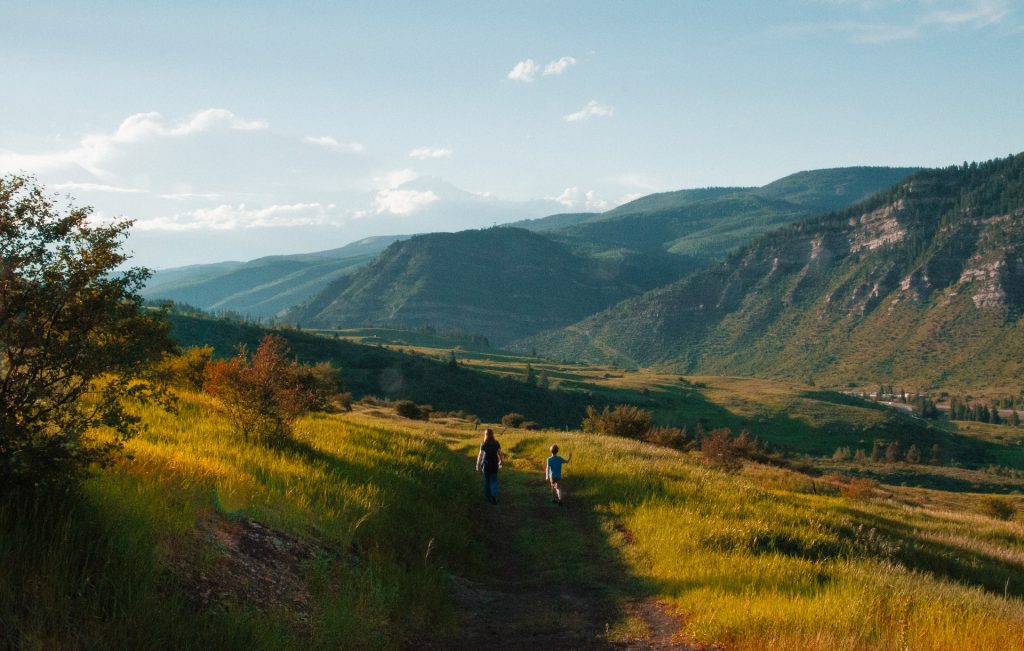 Colorado Trails Ranch
Surrounded by the San Juan Mountain ranges, Colorado Trails Ranch provides a luxurious ranch experience across 2 million acres of land. With enough cabins to accommodate up to 50 guests, it's one of the best Colorado dude ranches for your next corporate retreat, family reunion, or wedding. 
Colorado Trails offers specialized packages throughout the year. During the summer months, week-long all-inclusive packages include horseback trail rides, fly fishing, access to stunning hiking trails, rodeos, and more. An all-inclusive adults-only week is offered during the first week of September as well.
As Colorado heads into autumn, the ranch offers up its fall bed and breakfast program which includes accommodation and breakfast only, with lunch and dinner available for purchase. Ranch activities are not included in the bed and breakfast pricing but can be arranged for an additional cost. A minimum 2-night stay is required to book a reservation during the fall.
From the first week of November until the first week of May, only cabin rentals are available. Enjoy some R&R in the Colorado wilderness, unplug, and reconnect. Meals are not available, but grocery stores and restaurants can be found in the nearby town of Durango. Ranch activities are also unavailable but the staff is ready to help you organize the many offsite winter activities like skiing, dogsledding, or ice fishing. 
Latigo Ranch
This family-owned Colorado dude ranch is easily accessible from several cities and has been named one of the top 50 ranches in the whole world. Surrounded by mountains, Latigo Ranch offers endless ways to explore the terrain no matter the season. 
Ranch staff can help you choose the right trail to suit your abilities and interests. If you want to learn more about riding and horse care, experienced wranglers can teach you horsemanship skills or how to work with cattle. Rides are scheduled twice daily, with a few time slots designated for family rides.
There are kids' programs to suit all ages available throughout the day so mom and dad can enjoy some adult-only time. Guests who want a day out of the saddle can head out with an experienced angler to nearby streams and rivers for some incredible fly fishing.
With typical snowfall of up to 200 inches, Latigo Ranch does not offer trail rides during the winter. Instead, guests can explore the surroundings via cross-country skis, fat bikes, or snow shoes.
Breakfast and lunch are served buffet or cookout style, and an impressive dinner menu has something for everyone, including expertly paired beer and wine. A simple kid's menu is also available for guests with smaller tummies.
Latigo Ranch's cozy log cabins include wood-burning stoves and are fully stocked with free sodas and homemade caramel corn. Guests can relax in their cabin during downtime or head to the main lodge to socialize over a game of foosball or ping pong, or relax in the hot tub.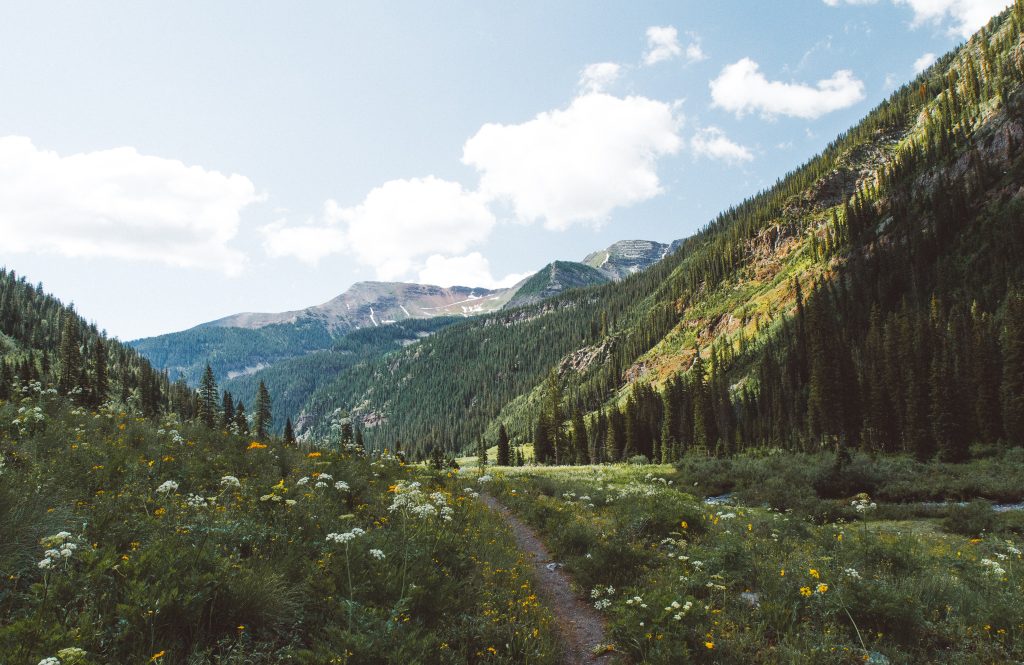 Sundance Trail Guest Ranch
Sundance Trail Guest Ranch is an affordable Colorado dude ranch, offering 4 or 7-day ranch stays during the summer and cozy B&B accommodations during the spring, fall, and winter. Unlike other Colorado dude ranches on this list, Sundance Trail Ranch grounds are relatively simple, but there are plenty of activities to keep guests entertained. 
Year-round activities include horseback riding (including lessons), disc golf, hiking, and indoor and outdoor games. Summertime visitors can also enjoy white water rafting, shooting, archery, rock climbing, square dancing, and fishing.
Sundance Trail Guest Ranch sits on a smaller property, which allows for a more personal experience where up to 24 guests can connect with each other and the ranch hands. The owners are a lovely couple who previously worked in health care. They have provided wheelchair ramps and strive to make the pathways accessible to guests with limited mobility. The ranch is also pet friendly.
Relaxing and connecting is what Sundance is all about. Meals are served family-style in the main lodge and campfires are common. Hammocks are set up all around the property and there is an in-house certified massage therapist available to help soothe your aching muscles after a day in the saddle. If you're after a real taste of what country life is all about without all the bells and whistles, Sundance Trail Guest Ranch is the place to be.
Drowsy Water Ranch
Our last Colorado dude ranch on this list sits on 700 acres of private property and houses more than 100 horses. A carefully thought-out weekly schedule includes white water rafting, zip lining, and kids' programs to guarantee that each guest of Drowsy Water Ranch will get the most immersive experience possible. Riding programs are highly customizable depending on the guests' skill level. Golf courses, ski hills, and bike trails are also easily accessible from the ranch. 
Home-cooked meals are hearty and served family-style, with several outdoor cookouts and mountain-top breakfasts scheduled throughout the week. Cozy cabins can easily accommodate solo travelers, couples, or large families. The main lodge provides plenty of opportunities to get to know other guests over a fresh cup of coffee or snuggle into a comfy chair with a good book.
Nightly entertainment includes hayrides, teepee building, and country dances.
The season typically runs from the end of May until the middle of September. Reservations can be made for 6 nights and 7 days only and include accommodation and meals. Special discounts are available at the start and end of the season. The last two weeks are set aside for adults only.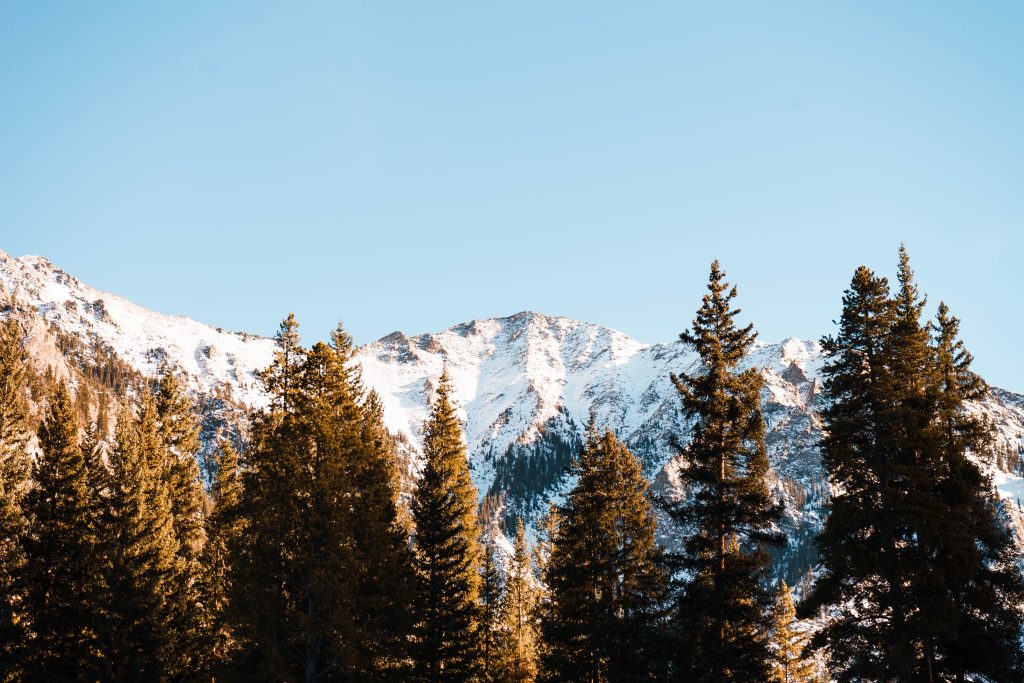 Colorado Dude Ranch F.A.Q.
What is a dude ranch?
A dude ranch is a working cattle ranch that welcomes guests, or a resort that offers a ranch-style setting and activities. There are quite a few dude ranches spread out across Colorado. Usually, guests spend at least a week on a dude ranch. In fact, most dude ranches require a minimum 6-night booking.
Some dude ranches encourage their guests to participate in ranch chores like feeding, branding, and cattle driving to get a fully immersive experience. Trail rides are the most popular activity on dude ranches, and all-inclusive Colorado dude ranch packages usually include several scheduled trail rides and pack trips.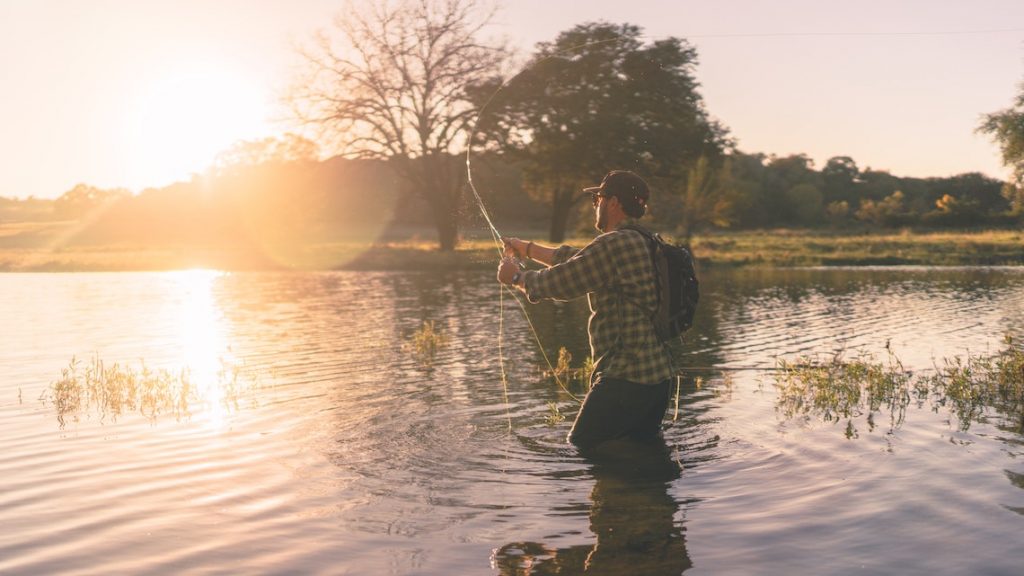 Other activities may include fishing, hunting, hiking, and off-site activities that the area offers like skiing or exploring a national park. Luxury dude ranches often include extra amenities like spas, stores, pools, and outdoor hot tubs.
When is the best time to come to a dude ranch?
Late spring until early fall is the best time to visit a Colorado dude ranch. Some dude ranches operate through the winter, depending on the climate, although typical ranch activities like pack trips may not be possible then. However, you may be able to enjoy winter-specific activities like snowmobiling, sleigh rides, and cross country skiing.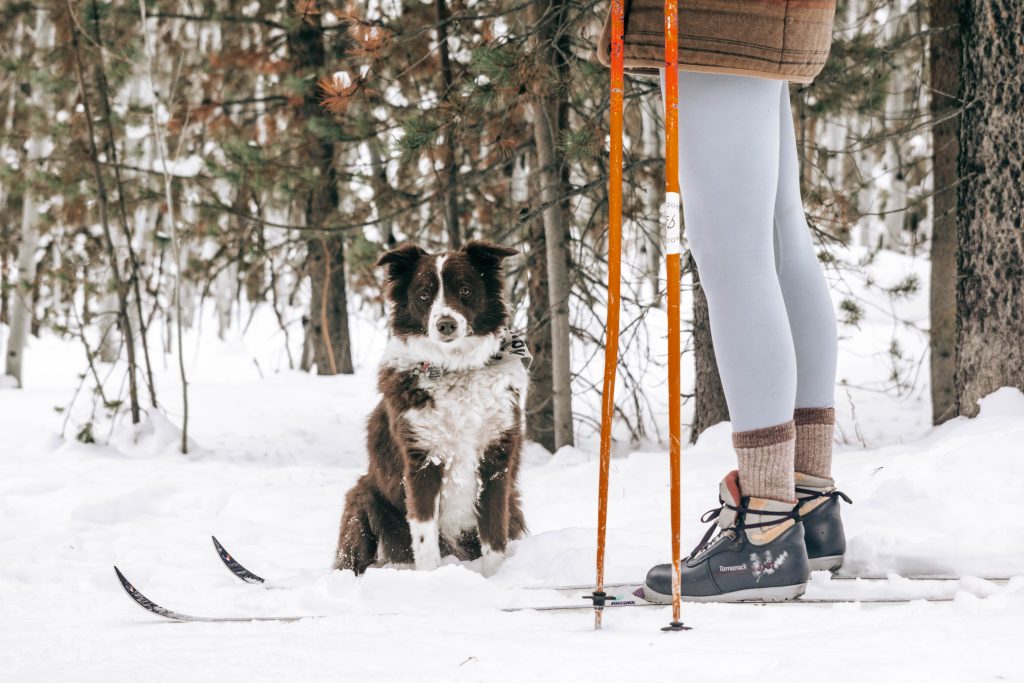 What should I pack for a dude ranch?
What you pack for your Colorado dude ranch vacation will depend on the season you're visiting. In the summer, pack comfortable clothes that you can layer and that are suited for warm weather and sunshine, although long pants and sleeves are ideal to keep bugs away and avoid sunburn.
Evenings might get chilly so bring outer layers made of fleece or wool. It's also a good idea to pack plenty of socks and a pair of hiking boots, a wide-brimmed hat for sun protection, and a raincoat.
In the fall, spring, or winter, bring clothes for cold weather, including gloves, hats, and scarves. No matter when you visit, think about the activities you'll be doing and bring the appropriate clothing–for example, boots for hiking, jeans for horseback riding, ski clothes, a swimsuit, etc.
You won't need to bring bedding to any of the dude ranches on this list.
Do I need to know how to ride a horse?
No,you don't need to already know how to ride a horse. In fact, most Colorado dude ranches offer horseback riding lessons to beginners. Typically, an experienced wrangler will work with guests and match them with compatible horses. It is common for dude ranch hosts to pair guests with the same horse they will ride throughout the week to build a rapport with the horse.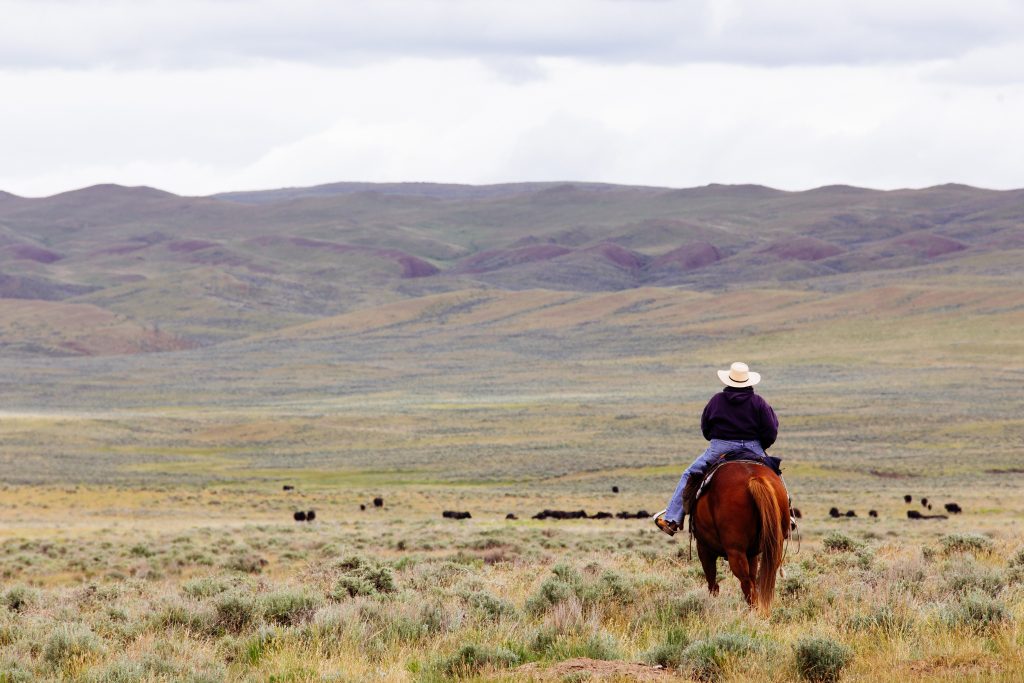 Now that you've read our round-up of the 10 best Colorado dude ranches, what do you think? Which one is your favorite? Let us know in the comments. And if you're not sure that Colorado is the right state for your dude ranch vacation, check out our articles on top dude ranches in Montana, Wyoming, Arizona, Jackson Hole, Tucson, New York, and California.