One of the best ways to enjoy all that this desert state offers is by staying on a dude ranch in Arizona. Here is our list of the top 15 best dude ranches in Arizona to help you choose the best one for you.
Read on to learn about our picks for the best Arizona dude ranches.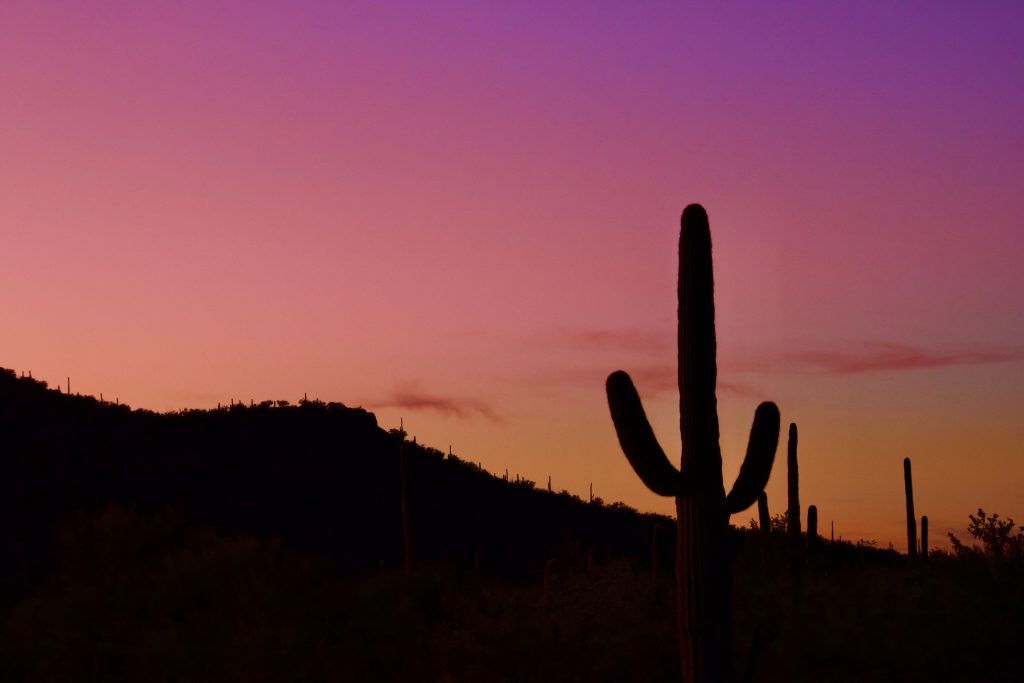 Flying E Ranch
Flying E Ranch is an authentic dude ranch where you can have an active vacation, eat delicious foods, and appreciate the incredible scenery. Set in the majestic Sonoran Desert, Flying E Ranch offers you the opportunity to explore this area on horseback.
Other fun activities include archery and touring the nearby mining museum. Stay at one of their rustic and cozy cabins or upgrade to a deluxe room or suites.
Rancho De Los Caballeros
Rancho De Los Caballeros is a great luxury dude ranch in Arizona with an onsite spa and golf course. A popular wedding venue, they have various activities on the calendar year-round to provide unique experiences no matter when you choose to stay.
Stylish accommodations consist of a variety of rooms and suites, each decorated with a perfect fusion of luxury and traditional western-style furnishings.
Rancho De La Osa
Located in the Sonoran Desert near the U.S.-Mexico border, Rancho De La Osa is less than an hour and a half from Tucson. If you aren't certain about the full dude ranch experience, this Arizona ranch also offers a bed and breakfast package. It also offers retreats such as cowgirl weekends and healing retreats and has discounts throughout the year.
Their typical dude ranch packages include meals, horseback riding sessions, and lodging, as well as activities like archery and UTV tours, plus the use of onsite amenities. Choose from a variety of rooms all decorated with a unique style, beautiful colors, and high-quality furnishings.
El Rancho Robles Guest Ranch
El Rancho Robles Guest Ranch is a historic all-inclusive dude ranch in Arizona that is perfect for weddings and family reunions, as well as outdoor retreats tailored to those who enjoy hiking, biking, and horseback riding.
With stunning modern accommodations scattered throughout the property, ranging from standard or deluxe rooms to casitas (little houses), you'll be sure to find the perfect spot. If you're looking for a ranch that's less dude and more deluxe, then El Rancho Robles could be the perfect place for you!
Triangle T Guest Ranch
Situated just a short drive from the city of Tucson, Triangle T Guest Ranch prides itself on truly catering to its customers. Offering overnight stays, weekend getaways, and week-long all-inclusive vacations, as well as events such as weddings, Triangle T Guest Ranch is sure to please.
They have a huge variety of activities on offer, including horseback riding, bird watching, swimming, and visiting the Gammons Gulch museum. Accommodations include a variety of casitas with tasteful furnishings. Triangle T can hold up to 60 guests at a time, making it the perfect place for a wedding or group get-together.
Bar 10 Ranch
Bar 10 Ranch is situated in a picture-perfect location: on the north rim of the Grand Canyon! This location makes it the best Arizona dude ranch from which to explore the Grand Canyon on a horseback ride. Views from this resort are spectacular.
As with most ranches, there are a variety of activities on offer, though at this particular ranch, the majority of them are geared toward exploring the Grand Canyon. Here you can go hiking, river rafting, and skeet shooting, and even take a helicopter tour.
At Bar 10 Ranch the accommodation is a little different. Here you can expect a comfortable stay, but if it's luxury you're looking for, this might not be the one for you. Their lodging is made up of 5 dormitory-style rooms at the main lodge (perfect for solo travelers, groups of friends, or families) and 13 Conestoga-covered wagons, each with a double or queen-size mattress (making for a very cozy place for couples).
Kay El Bar Guest Ranch
Nestled in the heart of the Arizona desert, Kay El Bar Guest Ranch offers a traditional ranch experience, complete with horseback riding and sport shooting. It also adds fun activities like riding fat-tire electric bikes.
Their accommodation consists of lodge rooms, the Casa Grande, and the cozy Homestead House, all of which are extremely well decorated, with rustic Western-style décor.
Tanque Verde Ranch
Tanque Verde is a family-friendly all-inclusive dude ranch in Arizona. Also a working cattle ranch, it offers an authentic experience in the heart of the desert near Tucson..
If you're traveling with children, this is one of the best choices out there, as they have a designated kids' day camp and separate activity schedule specially tailored to the little ones. While they're being taken care of, you can choose to spend your time at the spa or nature center, horseback riding, or renting out a UTV!
Their accommodations are some of the most distinctive in the Tucson region, with a variety of options that are tastefully decorated in southwestern style and featuring stunning views of the desert and mountains.
Bumble Bee Ranch Adventures
Located in a remote setting 50 miles north of Phoenix and 100 miles south of Flagstaff, Bumble Bee Ranch is a working ranch that provides fully customizable camping-centered stays. They have a variety of events throughout the year, plus activities such as guided trail rides and cattle drives.
As Bumble Bee Ranch caters mostly to campers, there is a designated campsite and an RV park. If camping isn't your thing, however, you can stay in the cabin or the "Big House." There are even stables to rent if you want to bring your own horse with you.
Tombstone Monument Guest Ranch
A superb and unique dude ranch experience perfect for active vacations and weddings alike, Tombstone Monument Guest Ranch is another on this list that offers it all.
Spend the day trying Western-style shooting, practicing archery, or riding horses. With stunning accommodations ranging from standard rooms to a premium suite, you'll be sure to feel right at home and well taken care of here.
Hacienda Del Sol Guest Ranch Resort
Hacienda Del Sol is a luxury Arizona dude ranch situated in the heart of the Sonoran Desert. Offering breathtaking views, this four-star resort is much more upscale than your typical ranch, with more of the feel of a posh hotel.
However, it still offers traditional dude ranch activities such as horseback riding and hiking. They also have a spa, swimming pool, and golfing green, and of course, plenty of space to hold a wedding. At Hacienda Del Sol, you can stay in a luxury room, suite or casita, each decorated with rustic yet high-quality furnishings.
Stagecoach Trails Guest Ranch
Stagecoach Trails is an all-inclusive dude ranch in a secluded wilderness, 2 hours south of Las Vegas, Nevada, and 2 hours away from the Grand Canyon's West Rim.
Here, they offer wonderful activities tailored to a variety of guests. With campfire evenings, a shooting range, two horseback rides a day, and plenty more to choose from, Stagecoach Trails has something for everyone.
Accommodations have the feel of an old Western movie and offer plenty of comfort. Choose to stay at the quarters at the Mojave and Rawhide buildings, in one of the suites, or even in the Pioneer Wagon.
Circle Z Ranch
If a traditional ranch experience for the whole family is your thing, look no further than Circle Z Ranch, located 4 miles southwest of the town of Patagonia. Here you can go horseback riding, join a campfire night, or enjoy the cantina cocktail hour. They also have plenty of kids' activities.
Choose from a variety of standard rooms, adjoining rooms, suites, and cottages, all equally cozy. Circle Z is well known for offering amazing food at its buffet-style meals and old-fashioned cookouts, held three times per week.
Saguaro Lake Guest Ranch
Saguaro Lake Guest Ranch is located at Lake Saguaro, and prides itself on being one of the most scenic dude ranches in the Southwest. Here, they host corporate events, destination weddings,and wilderness retreats in a gorgeous location.
At Saguaro Lake, you can enjoy trail riding, kayaking, and tubing, or spend a relaxing day by the pool or playing ping pong. Whatever you choose to do, this ranch really is the vacation spot for those who love the stunning views nature has to offer.
Accommodation is rustic yet still luxurious; they offer 20 cabins that range in size to accommodate couples, families, and groups.
Cold Creek Ranch
Situated just south of the Mogollon Rim, Cold Creek Ranch is a sustainable and humane family-owned cattle ranch. As a working ranch, their activities mainly consist of helping to work the cattle, but making prickly-pear jam, hiking, and bird watching are also on the list.
As you may already have guessed, it's a little more hard work than some of the others on this list, but the experience here is more than worth it. Ever wanted to feel like a real cowboy? Then Cold Creek Ranch is the one for you!
What Is a Dude Ranch?
A dude ranch offers you a ranch-style experience on your vacation, whether that's going horseback riding or participating in hay rides and cookouts under the stars. Most dude ranches are all inclusive, which means your accommodations, meals, and activities are included in your rate.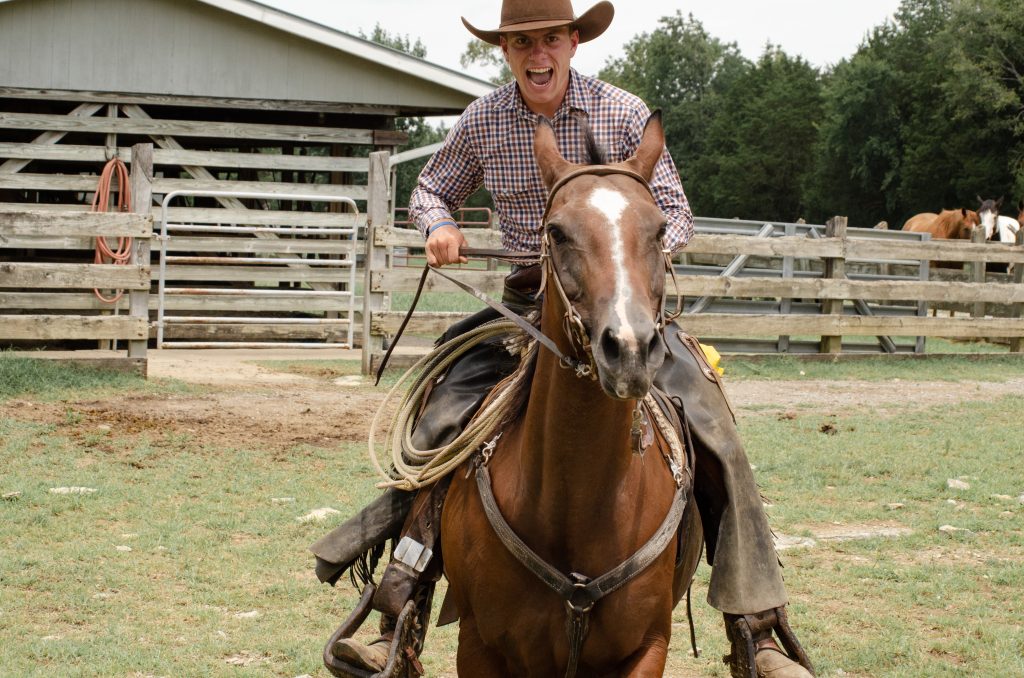 All-inclusive dude ranch packages take out the stress of your trip, as you don't have to think about managing meals or tracking expenses while you're there. Plus, most dude ranches are located in remote areas since they tend to have a lot of acreage, so having everything provided onsite makes your vacation totally relaxing.
Think of it like a resort with a "Wild West" atmosphere, which can be as rustic or luxurious as you like. Dude ranches range from working cattle ranches where you can join in the daily tasks to posh ranch-style resorts with spas. Common activities on dude ranches include horseback riding, fishing, hiking, dances, cookouts, and more.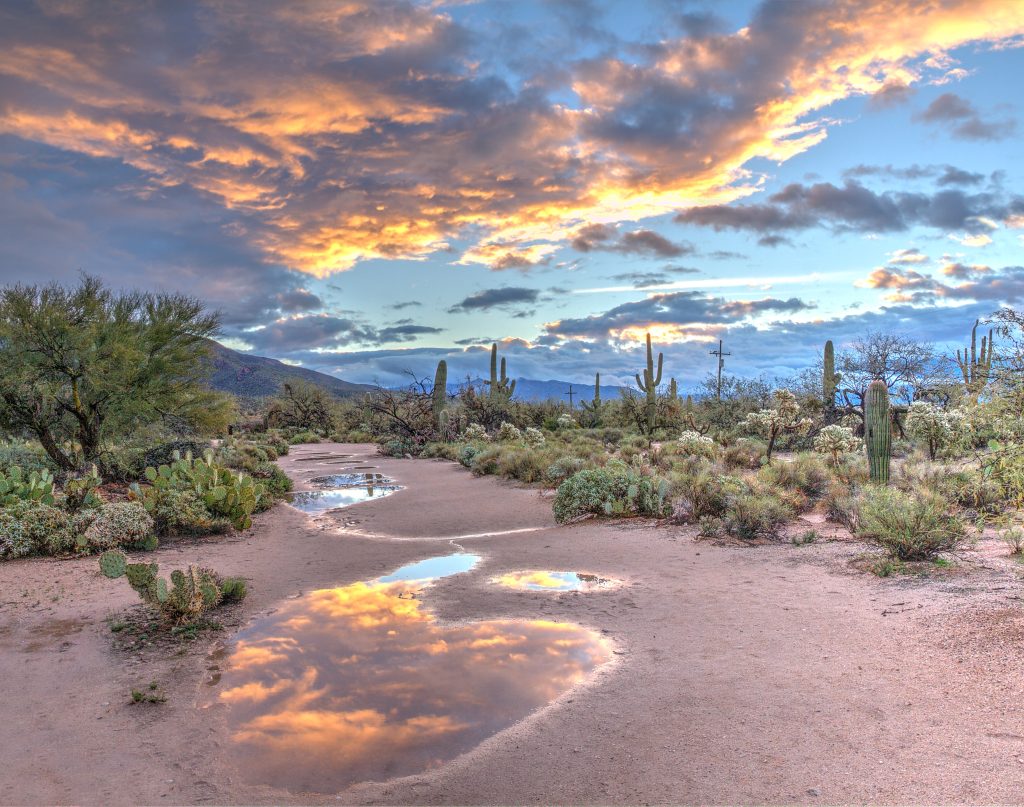 Why Arizona?
Arizona, most famous for being home to the Grand Canyon, is a beautiful destination with stunning desert and mountainous landscapes.The climate in Arizona is very hot in the summer and mild in the winter, making it a top choice for those who want to escape the cold.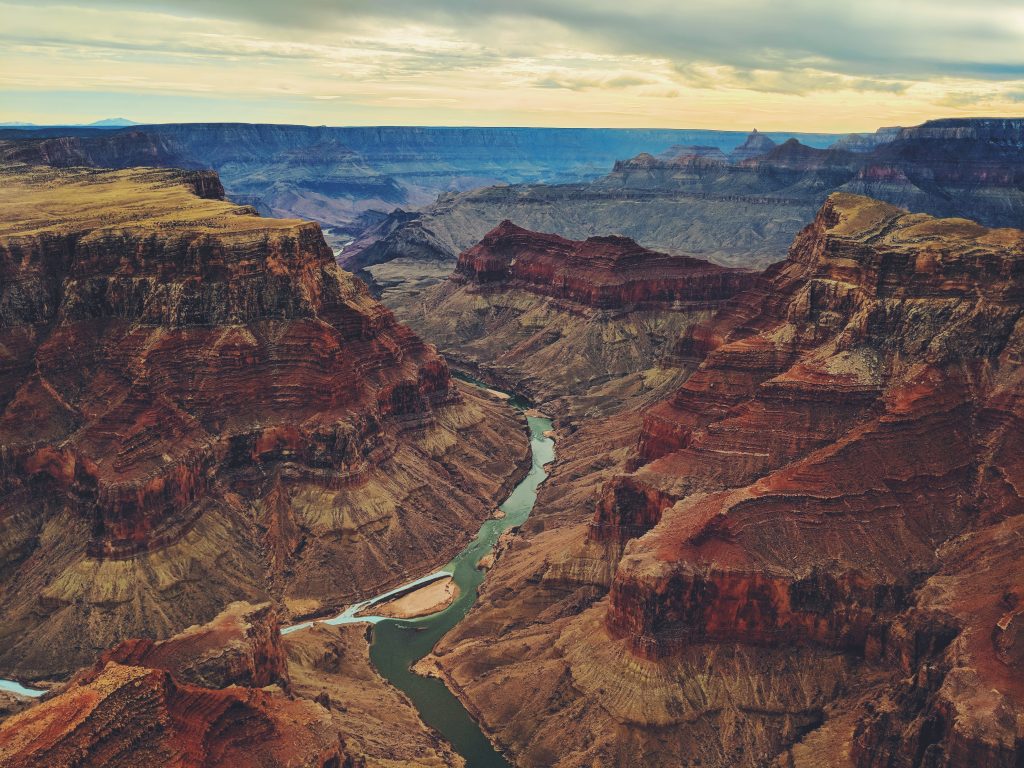 Accommodation consists of cabins and canvas tents, each decorated in a beautiful modern yet Western style.